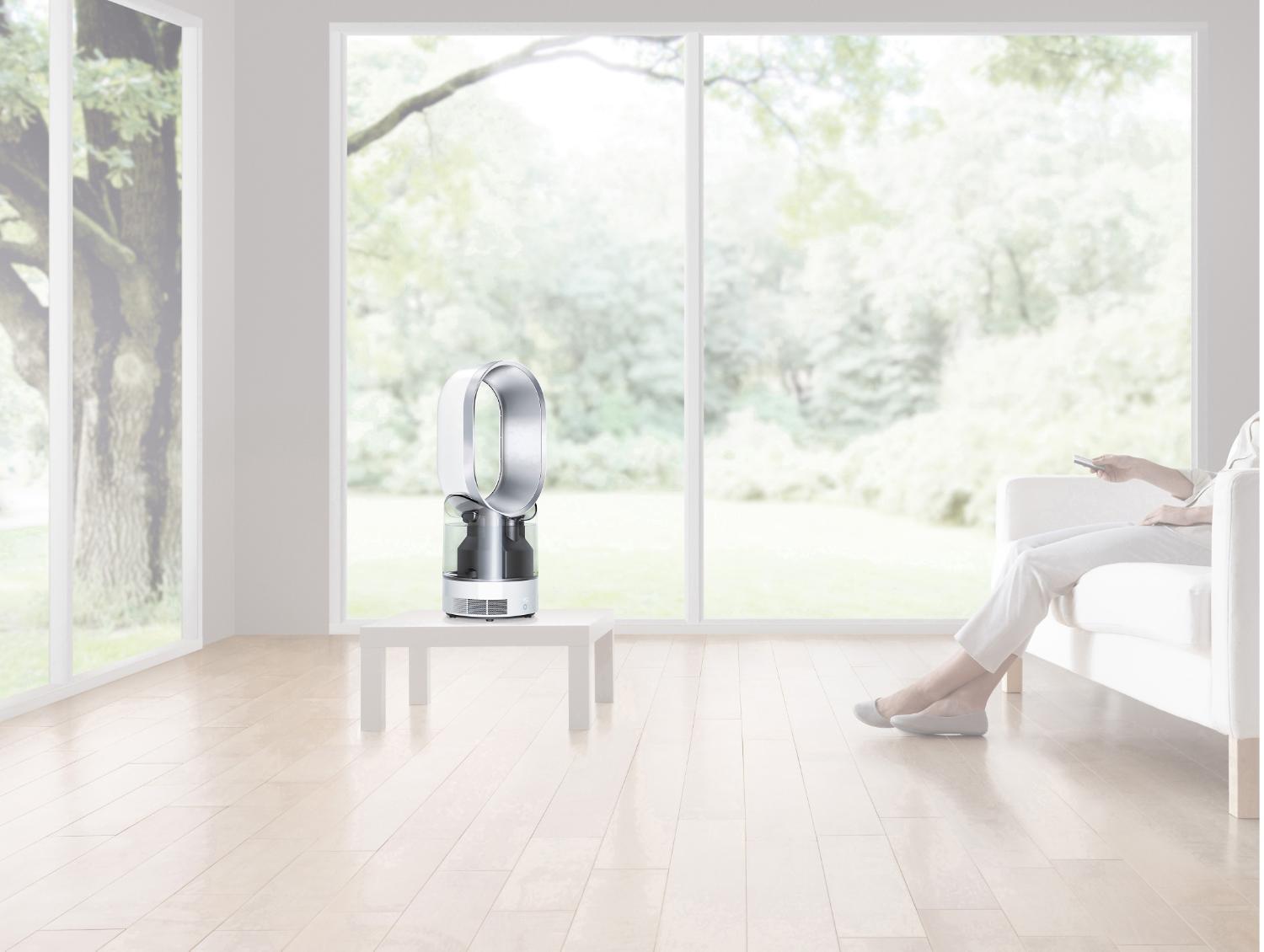 Humidifiers Features
The most hygienic humidifier with even room coverage.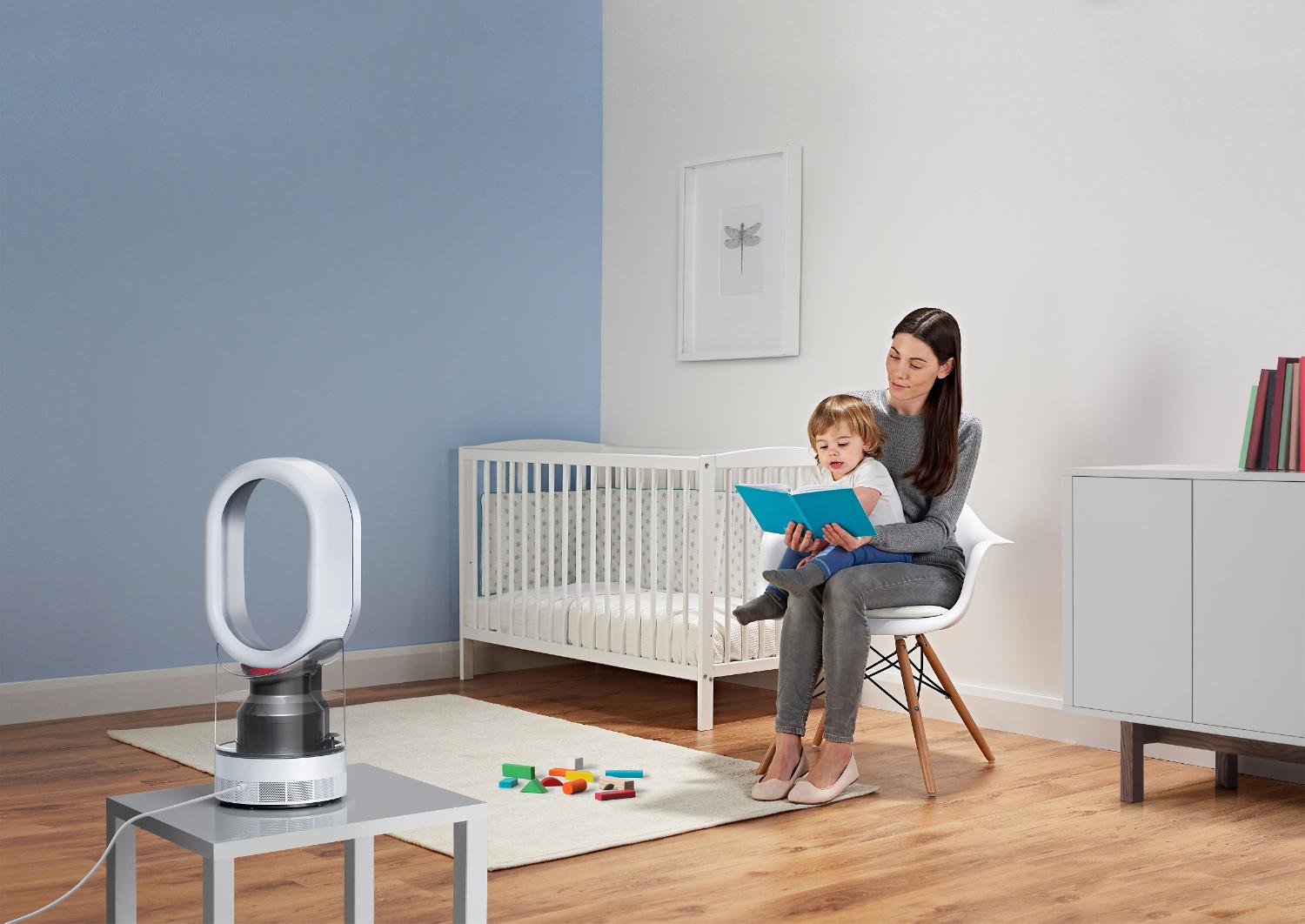 Even, whole-room humidification.
Some humidifiers have weak projection, so they can only hydrate small areas. But with patented Air Multiplier™ technology, the Dyson humidifier projects hydrated mist throughout the whole room.
Comfortable while you sleep.
With the Dyson humidifier, we've engineered a machine that hydrates air evenly and hygienically – all night long.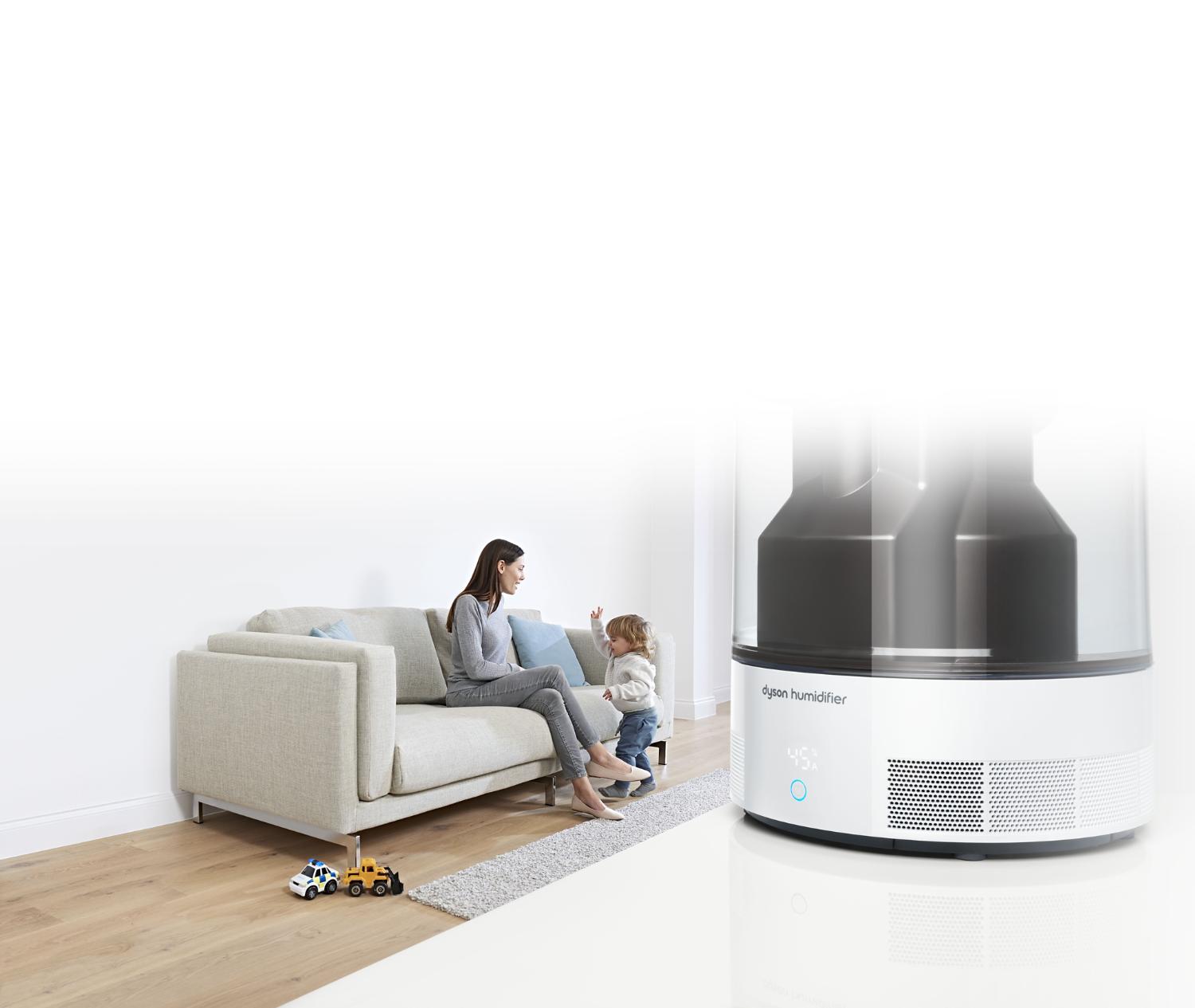 Automatically monitors, and humidifies.
With intelligent climate control, the Dyson humidifier precisely monitors temperature and humidity. And in auto mode, the level of humidity is adjusted automatically – to maintain a comfortable, hygienic environment, at the touch of a button.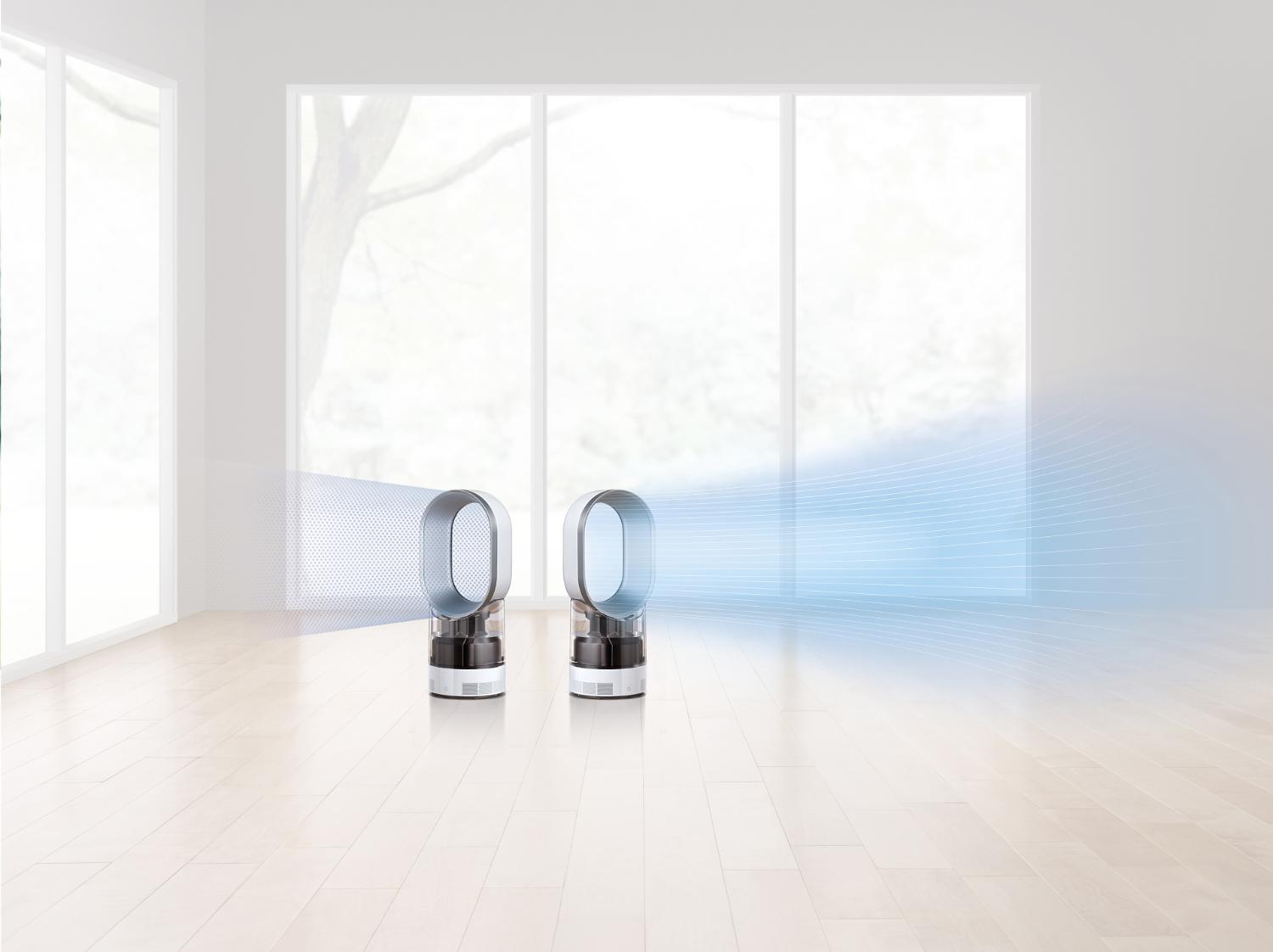 Dual function for year-round use.
The Dyson humidifier projects a cool mist, for hygienic, even air humidification all year round. With high-velocity air to cool you in summer.
Buy direct from the people who made it