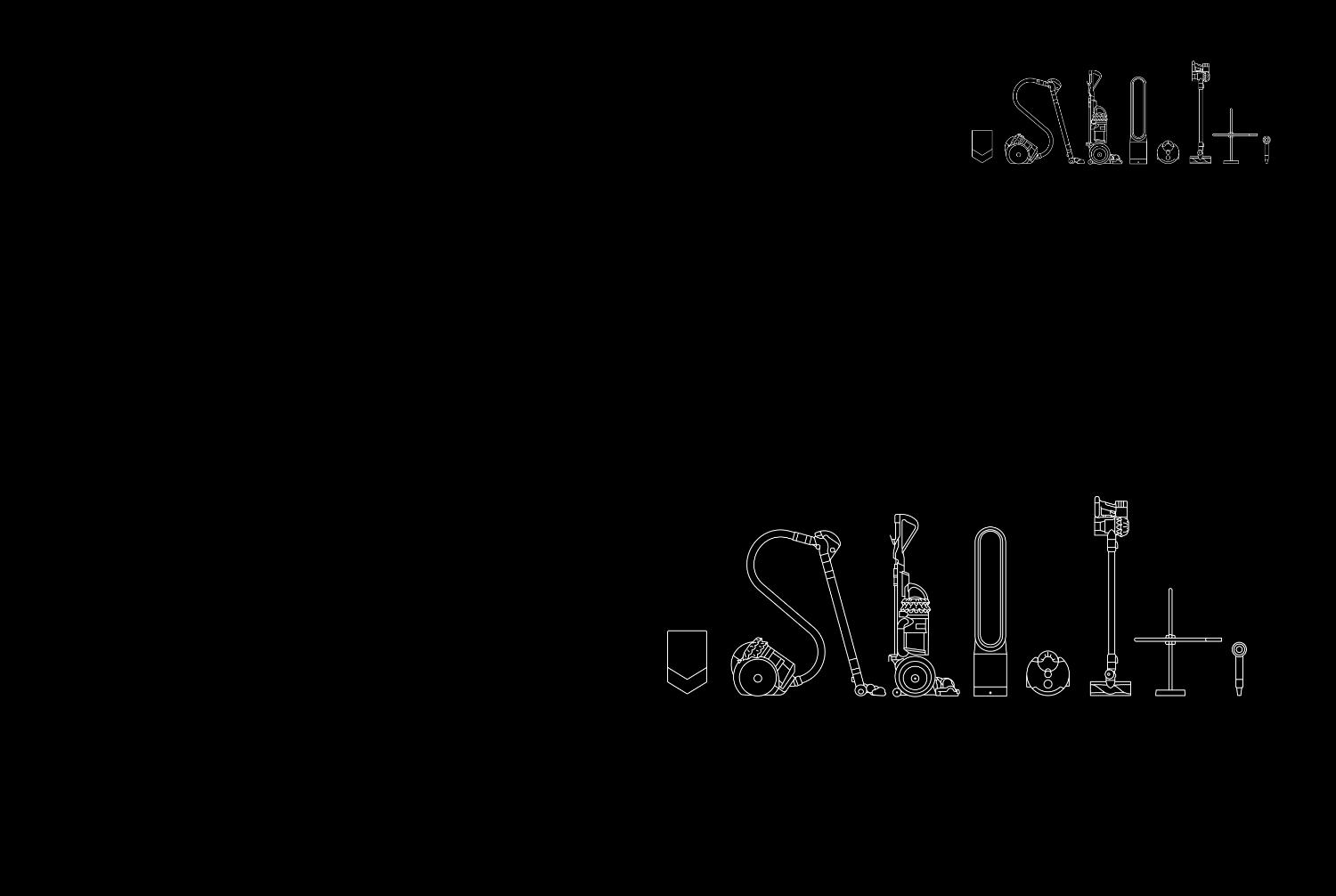 Dyson Repairs and Servicing Information
To purchase any replacement parts please visit the Parts and Accessories page, or give our customer service a call at 1-877-397-6622. If your Dyson product isn't working properly, please visit our Support page where we may be able to help you fix it.
Dyson Service Centre
Dyson Service Centres are here for when you need expert help, in person. Whether you're having trouble with your current machine, are interested in buying a new one, or simply want to experience Dyson technology, we're happy to help. Always be sure to call customer care to book your work order.
For walk in repairs, our technicians do require your full Dyson machine which includes your wand, hose & cleaner head for a complete test.
Taking your Dyson to an unauthorized repair centre can void your warranty.
Monday to Friday (8:30am to 4:00pm) EST
Closed Weekends & Holidays 
Call us at 1-877-397-6622
Buying Dyson Products
Spare parts and accessories for any Dyson technologies are not sold at any repair location.
But you can buy spares and accessories for most Dyson products on our Replacement parts page. 

Frequently asked questions
Which machines cannot be serviced?
Please note we are no longer able to service, repair or supply parts for the following Dyson products:

Vacuum Cleaners (Uprights / Canisters)
DC07 all models
DC14 all models
DC15 all models
DC17 all models
DC18 all models
DC20 all models
DC21 all models
DC22 all models
DC23 all models
DC24 all models
DC25 all models
DC26 all models
DC27 all models
DC28 all models
DC29 all models
DC32 all models
DC36 all models
DC43 all models
DC46 all models
Cordless Vacuum Cleaners (Handheld / Stick / Robot)
DC30 all models
DC31 all models
DC34 all models
DC35 all models
DC43 all models
DC45 all models
DC57 all models
RB01 all models
RB02 all models
Air Treatment (Fans / Purifiers)
AM01 all models
AM02 all models
AM03 all models
AM04 all models
AM05 all models
AM11 all models
DP01 all models

DP04 all models
Personal Care Machines
Lighting Machines
If you own any of these products, we would be happy to offer you a discount on a new Dyson. Please call us at 1-877-397-6622 to discuss our latest models.
Cordless models and all environmental and personal care products are repaired through our customer service department. 

What are the service prices?
If your Dyson product is within warranty and requires a repair, we will do so free of charge.
If your Dyson is no longer in warranty, or deemed to be requiring repairs for damage beyond regular residential use, service prices are as follows:
Uprights or canisters:
Including motor $166 + tax
Excluding motor $142 + tax
The service includes labour and spare parts where required. Repair service is guaranteed for 12 months or until service support ends for your machine – whichever is soonest. 
What are the terms and conditions for repairs and servicing?
These are the terms and conditions that will apply when you need us to service or repair your Dyson machine. Please read the terms and conditions carefully. By submitting your Dyson machine for service, you agree these Terms and Conditions will govern the repair of your product.
Returning your Dyson machine to us
You may visit a Dyson Service Center to have your Dyson machine serviced and/or repaired.  If you are unable to visit a Dyson Service Center, you may ship your Dyson machine to Dyson for service and/or repair.  Prior to shipping, you must contact Dyson Customer Service (see https://www.dysoncanada.ca/en/support for additional details) to obtain a carrier shipping label and confirm your proof of purchase. If your machine is lost or damaged beyond repair while in Dyson's possession, we will replace the machine at no cost to you. The replacement machine will adopt your original machine's warranty.  
If you do not contact Dyson Customer Service prior to shipping, Dyson reserves the right to deny service in its sole discretion and is not responsible for returning, repairing or replacing your machine. In selecting the carrier of your choosing, you are solely responsible for obtaining proof of delivery and you will bear any risk of loss and where you choose your own carrier Dyson shall have no liability for any machine lost, stolen or damaged in transit.
Dyson reserves the right to deny service to any machine lacking proof of purchase.
Repair Service
Dyson will repair your machine in accordance with Dyson service and warranty terms and conditions. If your machine is under warranty, Dyson will perform repairs under the terms of such warranty, provided you have presented satisfactory proof of the machine's eligibility for repairs. The Dyson warranty becomes effective at the date of purchase. If you do not have your proof of purchase, your warranty will start 90 days after the date of manufacture, according to Dyson's records. You will be responsible for any additional charges applicable under or beyond your machine's warranty, including applicable tax.
Shipped Repairs. You will receive an estimated repair turnaround time when booking your repair service with Dyson Customer Service. Shipped repairs will be returned to you within 14-21 working days. If your repair requires additional time, Dyson will submit a status request to the appropriate team handling your repair and within 72 hours of status request submittal, reach out to you directly with a status and supply information on any further action that may be necessary.
On-site Dropoff. If you bring your machine into a Dyson Service Center for repair you will receive a quoted turnaround time prior to service beginning. Dyson aims to complete all walk in service while the customer waits onsite. However, where parts not on site are needed or additional service time is required, an additional 5-10 business days may be required for completion of services.
While Dyson strives to complete all repairs services within a timely manner, Dyson is not liable for any delay in the event your machine cannot be repaired and returned to you within the above stated timelines.
Repair Parts and Warranty
Genuine Dyson parts ensure your machine continues to work as intended, and that your warranty remains intact. Each part or tool has a 1-year warranty. If the part or tool fails within 1-year of repair service, it will be replaced at no cost to you. The repair or replacement of your machine under warranty falls under the original warranty and will not extend the period of the warranty; however, your warranty will be extended for any time your machine is being repaired or retained for work being performed under the warranty. If your machine is out of warranty, no additional warranty is added to the machine after a repair is completed. The part or tool added to your out of warranty machine will still carry a 1-year warranty and be replaced without charge should it fail within 1 year of service.
Payment and Costs of Service
If your Dyson machine is out of warranty, or under warranty but requiring repairs not covered under the Dyson warranty (please see https://www.dysoncanada.ca/en/register for details), you will be provided a quote estimating the cost of repairs after an inspection is completed by a Dyson Service Center employee. Before service can begin, you must confirm acceptance of the estimated cost of repairs. If you elect to reject estimated costs, Dyson will ship the machine back to you with no repairs completed, and at no cost to you if your machine is under warranty. You will be responsible for shipping return costs if the machine is out of warranty should you choose to have repairs completed or not. If confirmed to proceed, Dyson will complete the repairs as needed and with due care. Once service is complete, you will be required to promptly complete payment via credit card through Pay By Chat, Dyson's selected payment processing system. Payment is due immediately upon notice of completion of repair. When it is time to pay, you will receive a secure Pay Via Chat link to your smart device. Open the link and enter your American Express, Mastercard, or Visa details. Once you submit your payment, you will receive an immediate confirmation of your order and can have your receipt printed or emailed to you. Only a valid credit card may be accepted as payment. Terms of payment are within Dyson's sole discretion.
Third Party Service Providers
All repairs for service are completed by Dyson or a Dyson authorized agent, otherwise known as independent repair centers. In the case that your request for repair is booked to an independent repair center, you will be provided the name, address and contact details of the center. At that time, we recommend that you directly contact the independent repair center to obtain additional information on your repair, including expectations on turnaround time and cost of repair if out of warranty. Dyson is not responsible for shipping or providing your Dyson machine to the independent repair center, or, returning your machine to you following repairs. Dyson is not liable for any loss, damage, liability, claims, demands or judgments (whether criminal or civil) arising from the independent repair center's servicing of your machine. Dyson is not responsible or liable for coordinating, transacting, crediting or refunding payments made or owed to the independent repair center. Independent repair centers are solely responsible for providing you with an estimate on turnaround time and adhering to their estimate or notifying you in the alternative.
Abandon Product
If you have not claimed your machine and paid all charges due within sixty (60) days after being notified by Dyson that your machine is available to be returned to you, Dyson reserves the right to consider your machine abandoned. Dyson will provide such notice to you at the mobile or e-mail contact address you furnished when you authorized repairs. Dyson reserves the right to dispose of your machine in accordance with applicable provisions of law, and specifically may sell your machine without liability to you. Dyson reserves its statutory and any other lawful liens for unpaid charges.
Counterfeit machines
Following receipt of your Dyson machine, if we inspect it and determine that it is it not a genuine Dyson product (i.e. a counterfeit), you acknowledge and accept that Dyson will not (and is not obligated to) service the machine and may (in its sole discretion) elect to:
      1. arrange for the machine to be returned to you; or
      2. permanently retain or destroy the machine, in exchange for Dyson providing you with a letter confirming that the product is a counterfeit, which you may present to the seller of the product or your credit card company for the purposes of seeking reimbursement of the sum you paid for the counterfeit product.
You recognize that counterfeit Dyson machines are likely to be unsafe for use and that Dyson has legitimate reason to exercise its right to retain/destroy any counterfeit product, in order to (a) prevent personal injury or damage to property (b) prevent resale of counterfeit products and (c) protect the Dyson brand and reputation. Further information on counterfeit products can be found at https://www.dyson.com/campaigns/counterfeit-machines.
Limitation of Liability
DYSON IS NOT RESPONSIBLE FOR ANY FAILURES OR DELAYS IN PERFORMING UNDER THIS AGREEMENT THAT ARE DUE TO EVENTS OUTSIDE OF ITS REASONABLE CONTROL. IF YOU ARE A CONSUMER, YOU MAY HAVE CERTAIN ADDITIONAL RIGHTS WITH REGARD TO SERVICES AND PRODUCTS PROVIDED UNDER THIS AGREEMENT. PLEASE REFER TO YOUR LOCAL CONSUMER AUTHORITY FOR MORE INFORMATION ABOUT YOUR RIGHTS. IF NOT COVERED BY THESE RIGHTS, DYSON DOES NOT ACCEPT LIABILITY BEYOND THE REMEDIES SET FORTH HEREIN, INCLUDING BUT NOT LIMITED TO ANY LIABILITY FOR PRODUCT NOT BEING AVAILABLE FOR USE, LOST PROFITS, LOSS OF BUSINESS OR FOR LOST, CORRUPTED, OR COMPROMISED DATA OR SOFTWARE, OR THE PROVISION OF SERVICES. EXCEPT AS EXPRESSLY PROVIDED HEREIN, DYSON WILL NOT BE LIABLE FOR ANY CONSEQUENTIAL, SPECIAL, INDIRECT, OR PUNITIVE DAMAGES, EVEN IF ADVISED OF THE POSSIBILITY OF SUCH DAMAGES, OR FOR ANY CLAIM BY ANY THIRD PARTY. YOU AGREE THAT FOR ANY LIABILITY RELATED TO THE PURCHASE OF PRODUCT, DYSON IS NOT LIABLE OR RESPONSIBLE FOR ANY AMOUNT OF DAMAGES ABOVE THE AMOUNT OF YOUR ORDER. IN CONSUMER CASES, THE LIABILITY FOR (1) PERSONAL DEATH AND INJURY AND (2) FRAUD MAY BE WIDER THAN NEGLIGENCE CAUSED LOSS AND IN SUCH CASES DYSON DOES NOT SEEK TO EXCLUDE THIS LIABILITY.
Applicable law and jurisdiction
Your use of this website is governed by the provisions of the Civil Code of Quebec and the laws of Canada. You acknowledge and accept that any legal proceedings that may be instituted concerning transactions within your Dyson account or the interpretation, application, fulfilment, entry into force, validity and effects of these terms and conditions must be brought before the court in the judicial district of Montréal in the province of Quebec, Canada.
Taxes
Prices do not include applicable taxes. For the purposes of application of taxes, you confirm that the address indicated when you opened your Dyson Account is the address of your principal place of business. Taxes shall be applied according to the tax rules and laws of the product's country of destination.