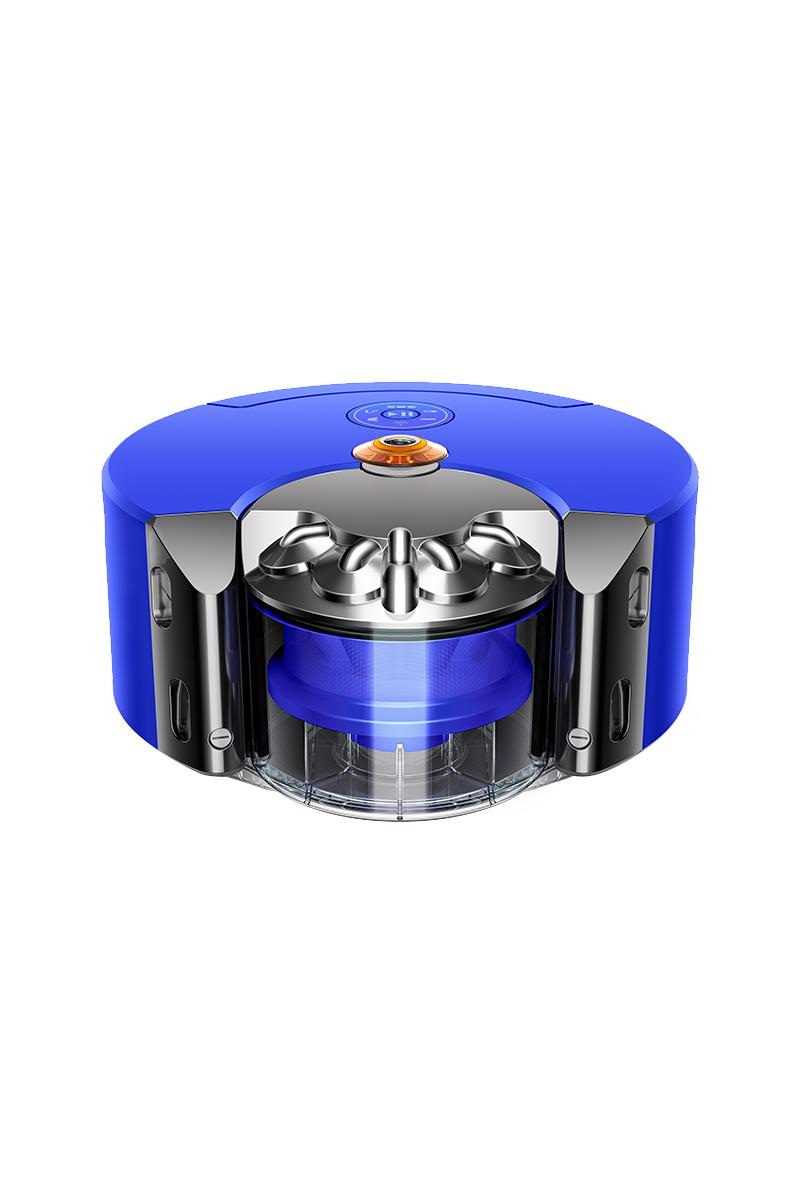 Dyson 360 Heurist™ robot vacuum cleaner
Twice the suction of any robot vacuum.*
Learns and adapts to your home.
Free shipping
2-year guarantee 
*Suction testing based on ASTM F558, dust-loaded against robot market.

The Dyson 360 Heurist™ robot vacuum has powerful suction to clean your home. Its intelligent vision system helps it to navigate, so the robot always knows where it is in the room. Time-of-flight sensors measure distances to help build a map of your home and continually check its position. The full-width brush bar means, wherever it goes, it cleans. And because it connects to the Dyson Link app, it gives you control from anywhere.
Dyson digital motor V2

Small, light, yet extremely powerful. Spins at 78,000rpm¹, generating 20% more suction⁵ than the Dyson 360 Eye™ robot vacuum.

360° navigation system

As it travels along, the robot's sensors take a distance measurement every 20 milliseconds², so it always knows where it is and where it's yet to clean.

Full-width brush bar

The 212mm-wide brush bar¹ stretches the full width of the machine – so it cleans right to the edge of the robot.

LED light ring

Eight LEDs¹ work in tandem with the SLAM module to enable low light navigation. They illuminate the camera's field of view, while mirrors help to focus the robot's sensors.

Simple one-touch control

Icons show the status of the robot and communicate a variety of messages, including battery charge levels, blockages and Wi-Fi status.

Connected cleaning

Only available via the Dyson Link app. Tells you everything you need to know. Schedule cleans, see status reports and get software updates.

Zone in, where you need it

Create zones and customise your robot's behaviour in each one.

Connects quickly

Bluetooth® wireless technology  allows your robot to connect to your smartphone quickly and easily.

Learns and adapts to your home

Remembers where it's cleaned previously, to build a better picture of your home over time. 

Three power modes

Change power levels depending on your chosen type of clean.
Amazon Alexa

Ask Alexa to enable the Dyson skill, to control your Dyson 360 Heurist. And set a routine that automates how your machine works with other devices in your home.

Google Assistant

Just say "Hey Google" and you can use Google Assistant to control your connected Dyson 360 Heurist.

In the box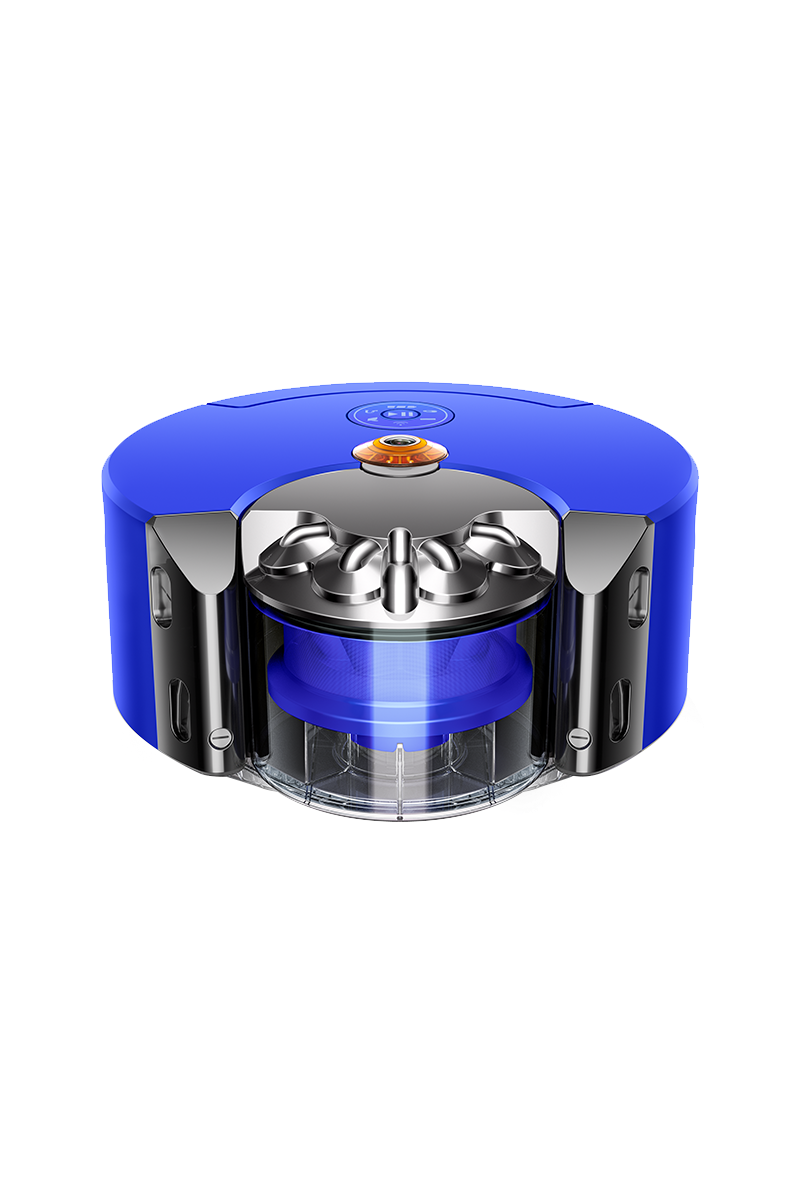 Specifications
WiFi Compatibility

2.4GHz and 5GHz Wi-Fi

Run time (Quiet mode)

Up to 75 min

Weight

2.51 kg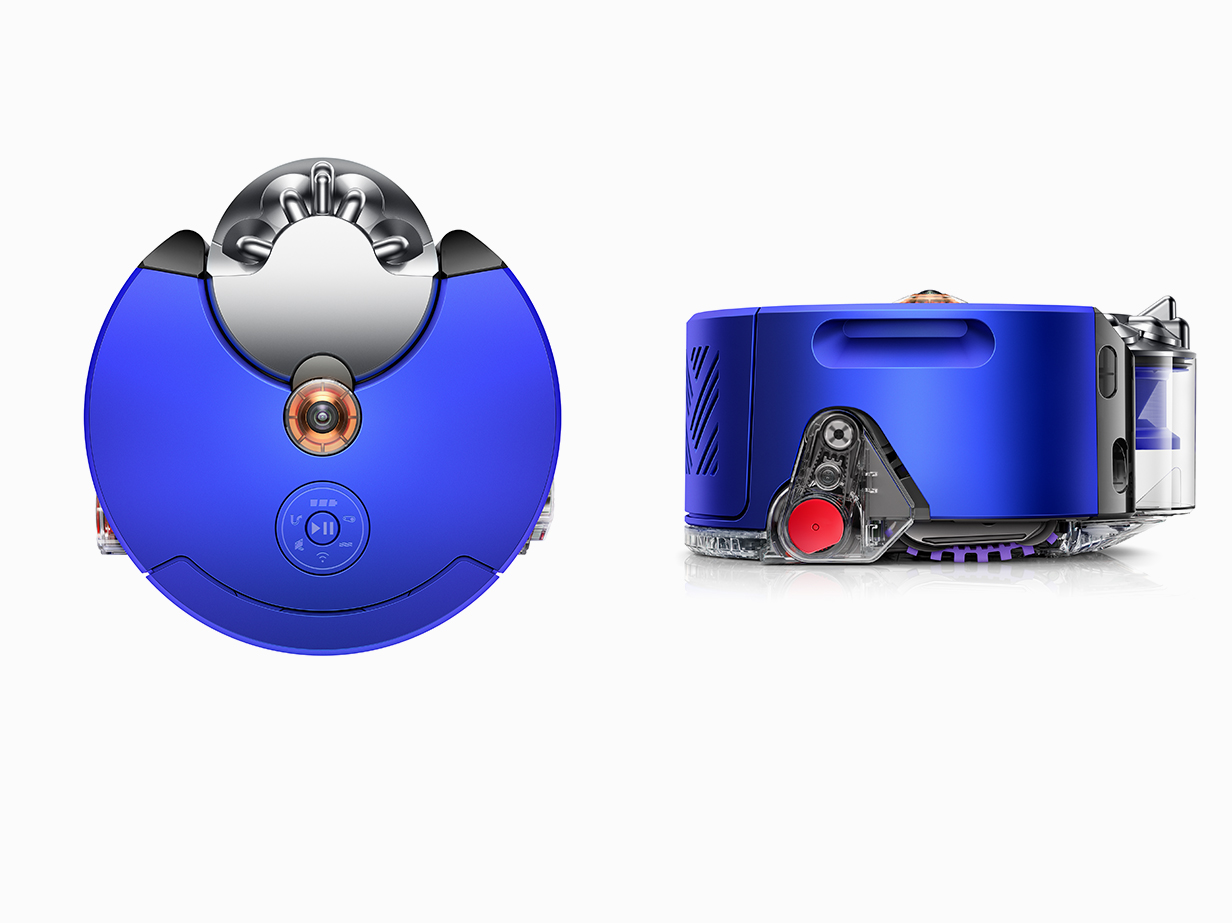 Height

120 mm

Length

24 cm

Width

23 cm
Dyson 360 Heurist™
Dyson 360 Heurist™
Twice the suction of any other robot vacuum¹
Intelligent SLAM Navigation with LED lights
2 power modes. Cleaning that suits you.
Buy direct from the people who made it