*Suction testing based on ASTM F558, dust-loaded against robot market.

Dyson 360 Heurist™ robot features
Patented¹ Dyson vacuum technology
Dyson digital motor V2 spins at 78,000rpm, generating 20% more suction than the Dyson 360 Eye™ robot.
360° vision system
Intelligent Simultaneous Localization and Mapping (SLAM) technology allows the robot to always know where it is and where it's yet to clean.
Edge-to-edge cleaning
The brush bar runs right to the edge of the robot, so it cleans wherever it goes.
Navigates in low light
Eight LEDs operate individually to help the robot navigate in low light conditions.
Simple one-touch control
Icons show the status of the robot and communicate a variety of messages, including battery charge levels, blockages and Wi-Fi status.
Connected cleaning
Only available via the Dyson Link app. Tells you everything you need to know. Schedule cleans, see status reports and get software updates.
Zone in, where you need it
Create zones and customise your robot's behaviour in each one.
Learns and adapts to your home
Remembers where it's cleaned previously, to build a better picture of your home over time. 
Three power modes
Change power levels depending on your chosen type of clean.
Connects quickly
Bluetooth® wireless technology  allows your robot to connect to your smartphone quickly and easily.
In the box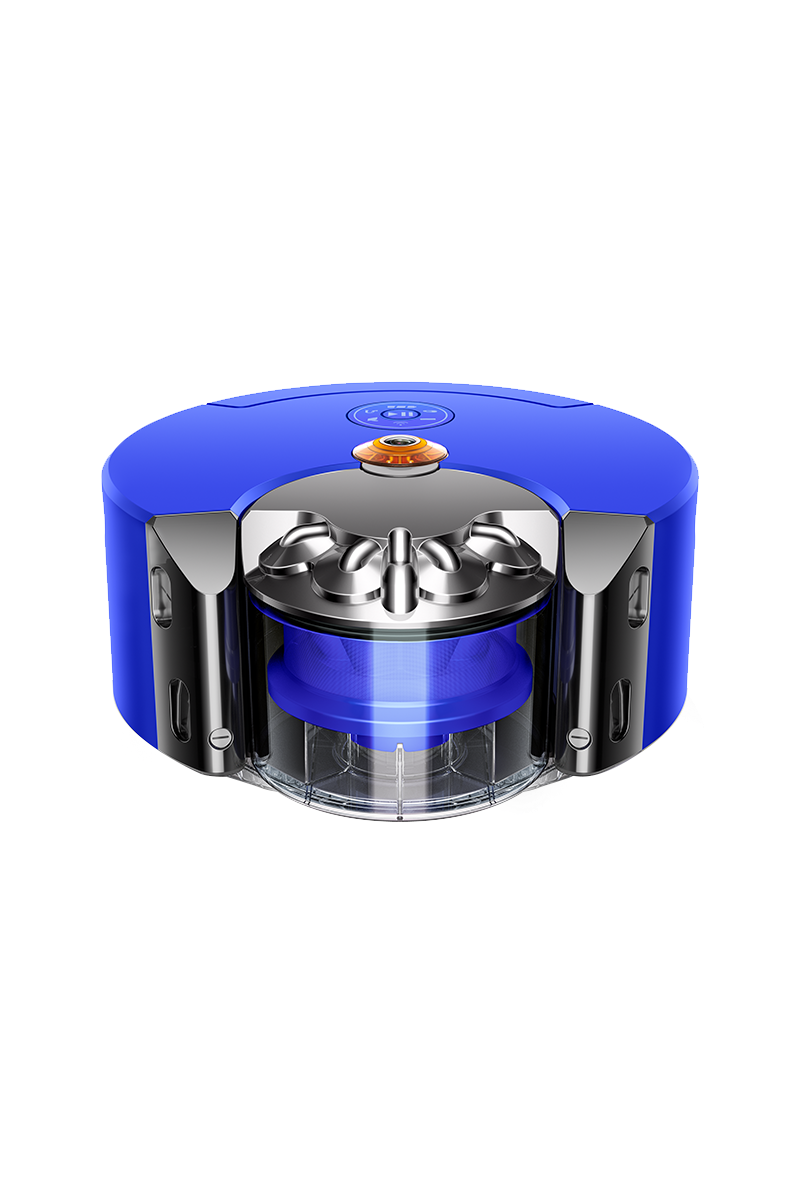 Specifications
WiFi Compatibility
2.4GHz and 5GHz Wi-Fi
Run time (Quiet mode)
Up to 75 mins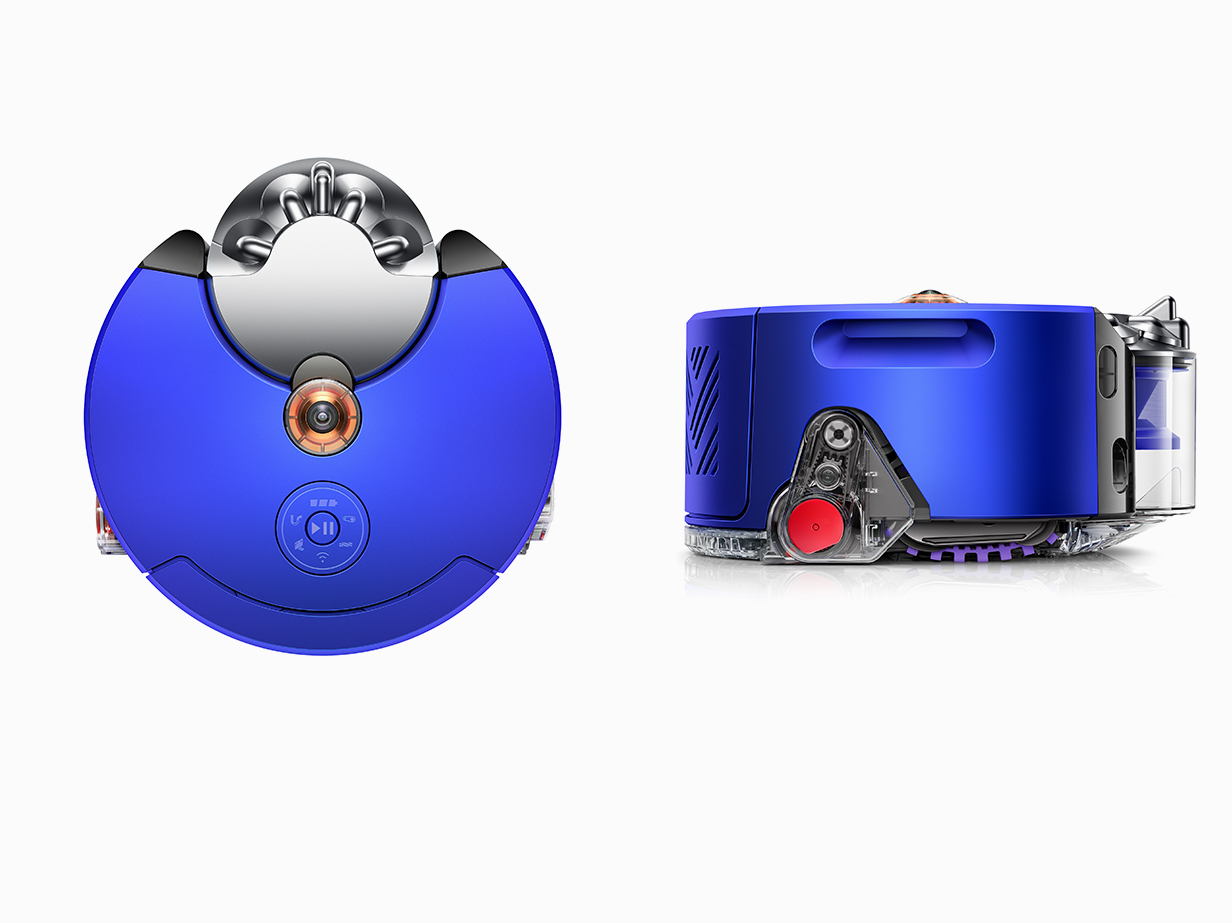 Dyson 360 Heurist™

Twice the suction of any other robot vacuum¹

Intelligent SLAM Navigation with LED lights

2 power modes. Cleaning that suits you.