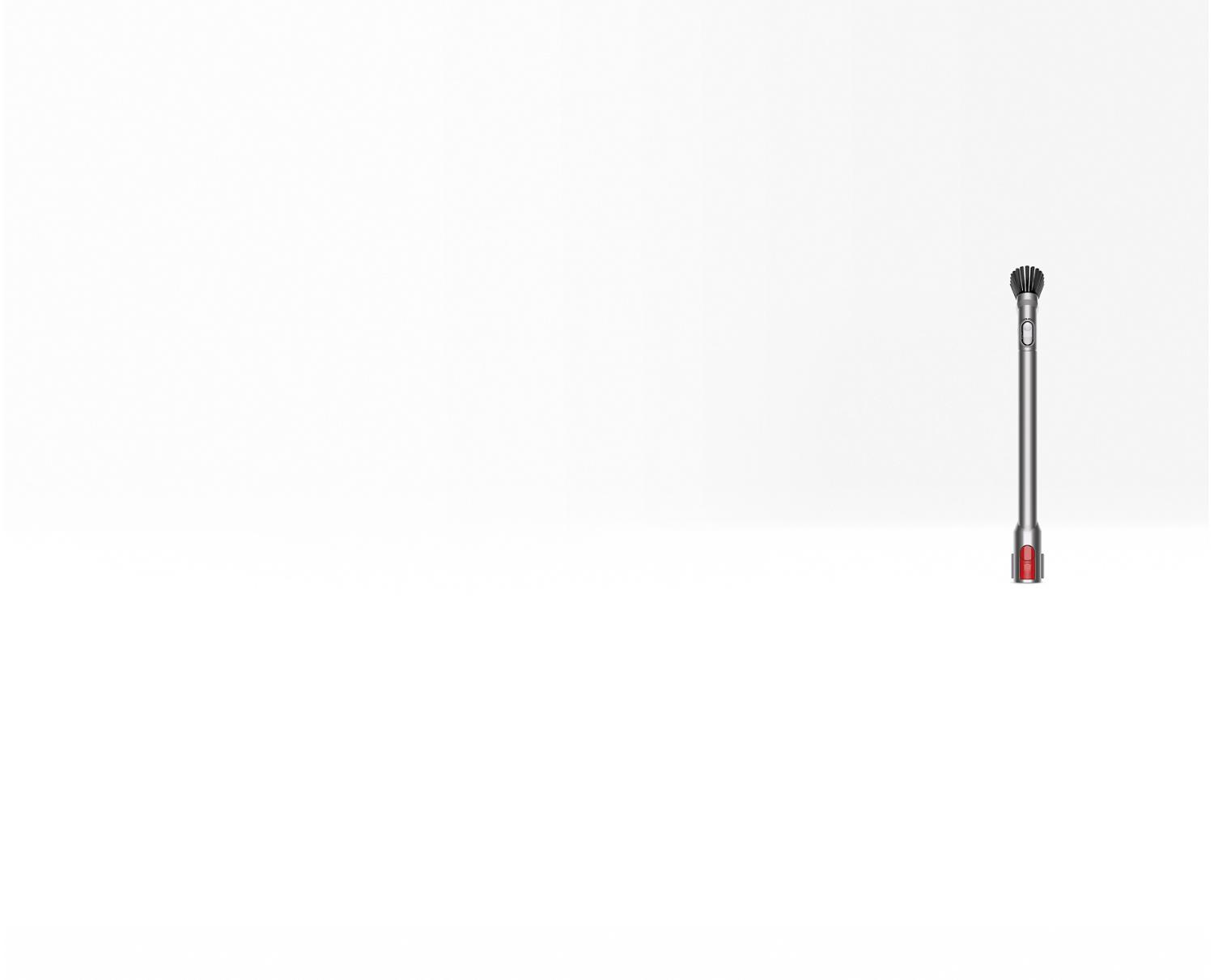 Flexi crevice tool.
Extends and bends. For hard-to-reach places around your home and car.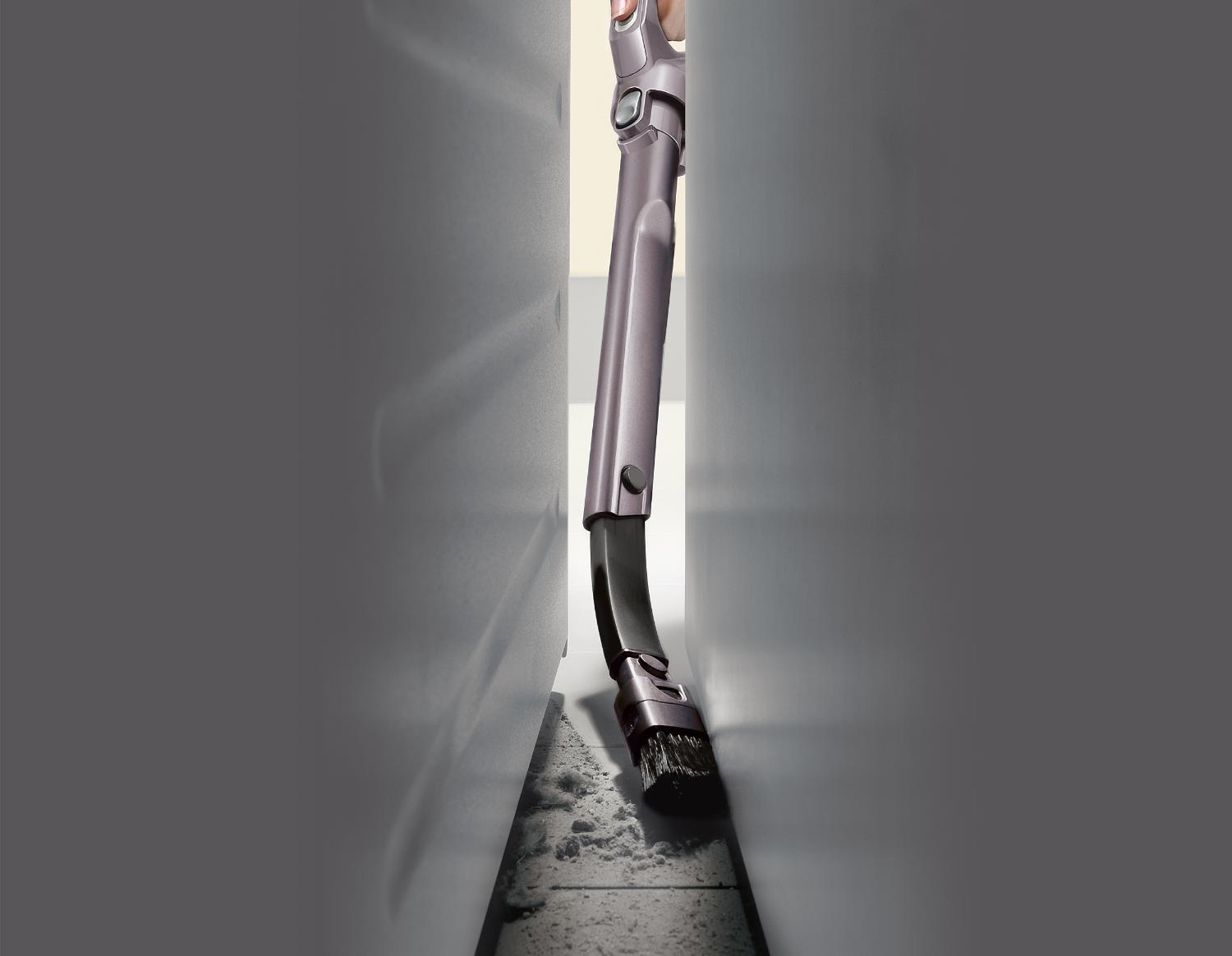 Flexes into awkward gaps.
Tackles dust and allergens in hard-to-reach places. Airflow is faster at the tip, removing dirt and debris from corners and gaps.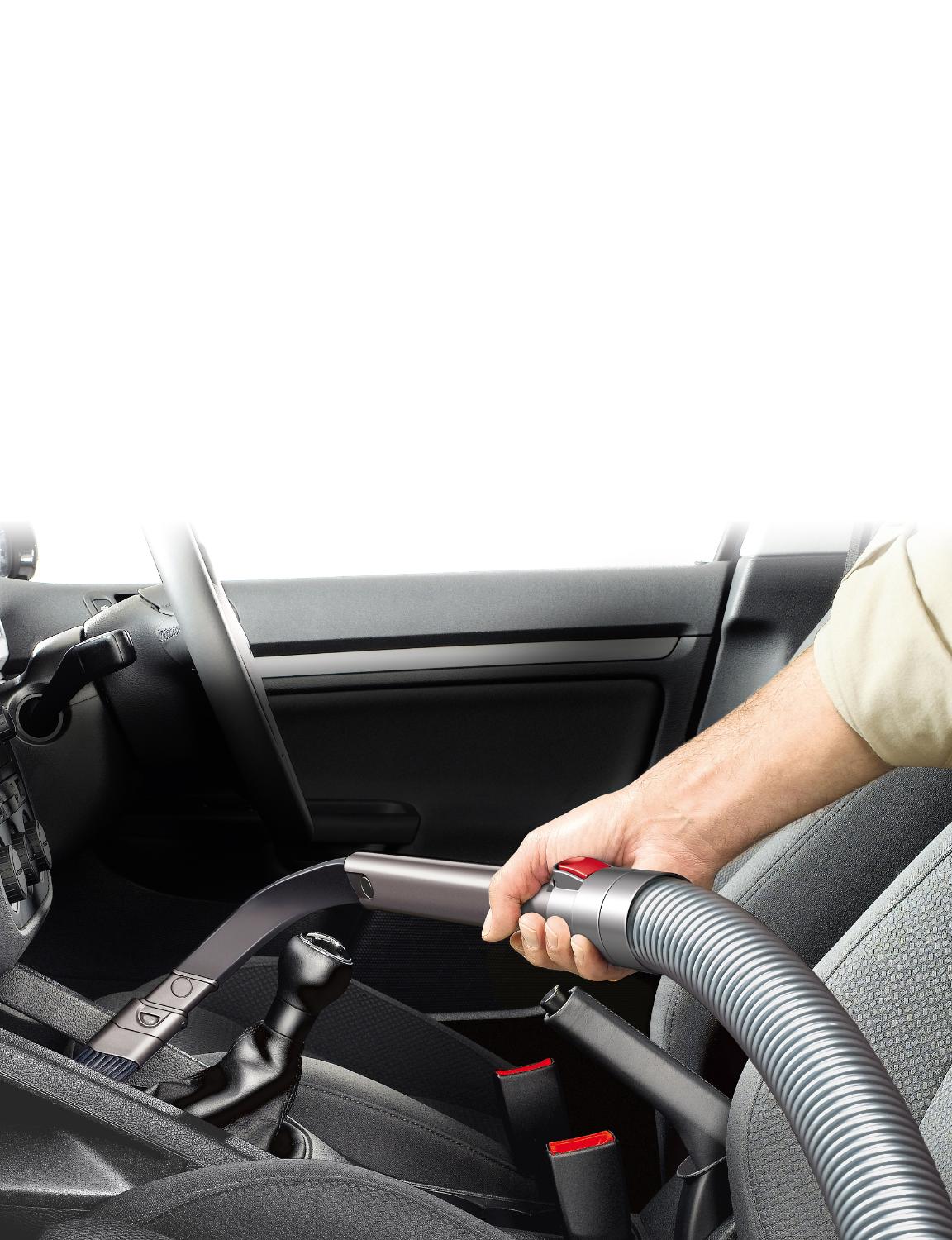 Stiff nylon bristles.
Tough enough to remove dust and ground-in grime from carpets and car interiors.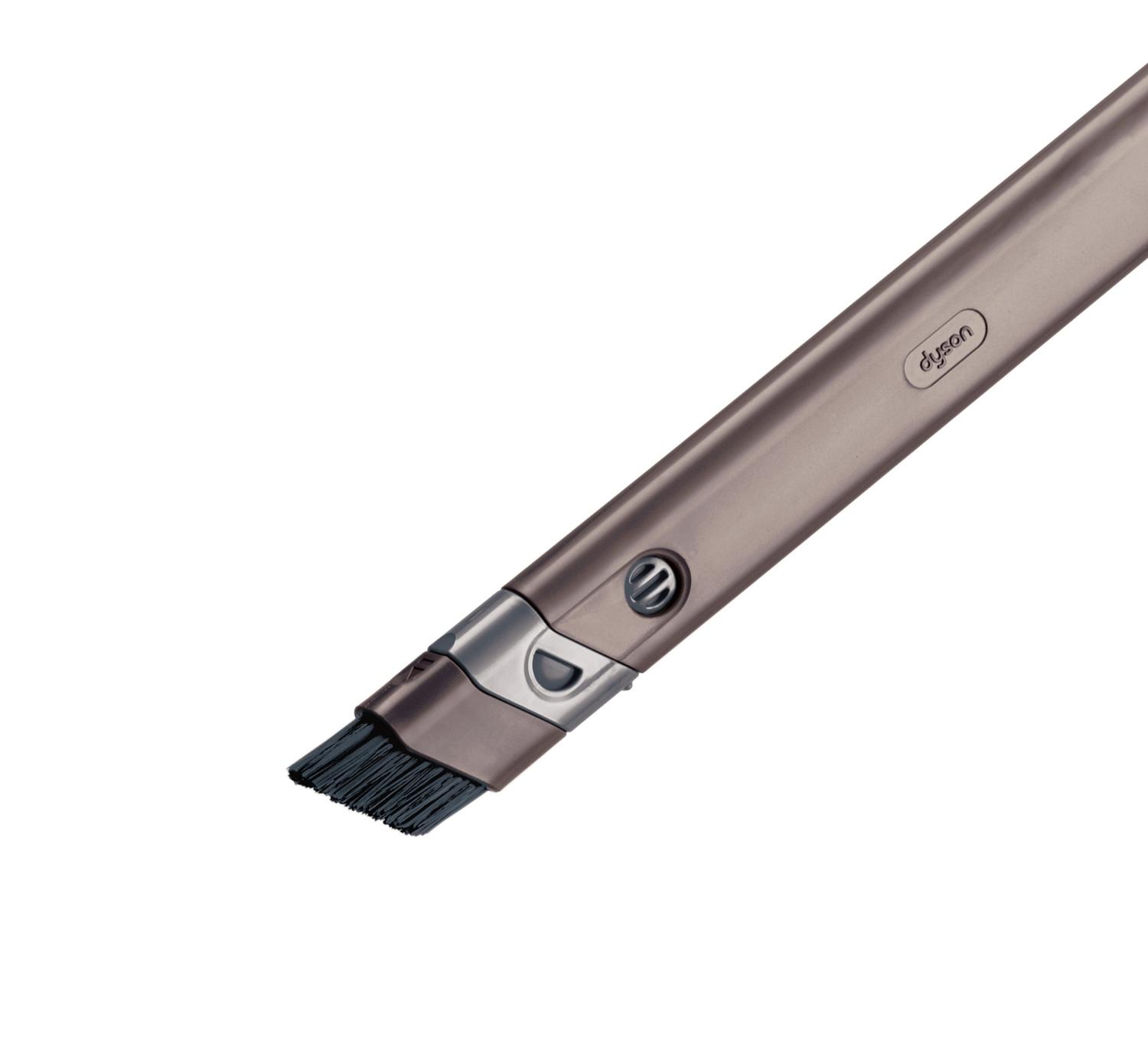 Two tools in one.
The brush head can be locked into the tough polypropylene shaft for tackling larger debris.
Also fits these machines
Some machines are excluded from the ranges shown
Dyson DC29 Multi Floor
Dyson DC29 Absolute
Dyson V6 Slim Origin
Dyson V6 Slim
Dyson V6 +
Dyson V6 Slim Extra
Dyson V6 Full Kit Exclusive
Dyson V6 Origin
Dyson V6 Cord-free
Dyson V6 Animal
Dyson V6 Absolute
Dyson DC37 Multi Floor Pro
Dyson DC37 Animal
Dyson DC37 Origin
Dyson DC37 Multi Floor Pro
Dyson DC34
Dyson DC34 Car+Boat
Dyson DC34 Animal
Dyson DC25 Multi Floor
Dyson DC25 Animal
Dyson DC25 Full Kit
Dyson DC25 Pink
Dyson Cinetic Big Ball Multi Floor
Dyson Cinetic Big Ball Animal
Dyson DC41C Full Kit
Dyson DC41C Full Kit
Dyson DC41C Full Kit with Tangle-free turbine tool
Dyson DC32 Motorhead Full Kit
Dyson DC77 Multi Floor
Dyson DC77 Animal
Dyson DC14 (Future Shop and Best Buy Exclusive)
Dyson DC14 Total Clean
Dyson DC14 Full Kit
Dyson DC14 All Floors
Dyson DC14 Animal
Dyson DC31 Motorhead
Dyson DC31
Dyson DC23 Motorhead Animal
Dyson DC23 All Floors
Dyson DC23 Motorhead Exclusive
Dyson DC23 Turbinehead Animal
Dyson DC23 Pink Motorhead
Dyson DC07 Animal
Dyson DC07 All Floors
Dyson DC07 Pink
Dyson V6 Trigger Origin
Dyson V6™️ Trigger (Canadian Tire Exclusive)
Dyson V6 Trigger +
Dyson V6 Mattress
Dyson DC66 Full Kit
Dyson DC66 Multi Floor (Silver/Blue)
Dyson DC66 Animal
Dyson DC66 Multi Floor (Yellow)
Dyson Big Ball Multi Floor
Dyson Big Ball™️ Extra
Dyson Big Ball Animal
Dyson Big Ball Origin
Dyson DC42 Animal
Dyson DC42 Multifloor Origin
Dyson DC42 Multifloor
Dyson DC42 Animal Origin
Dyson DC33 Origin
Dyson DC33 Multi Floor
Dyson DC26 City Multi Floor
Dyson DC26 Turbine
Dyson DC21 Full Kit (Costco Exclusive)
Dyson DC21 Stowaway
Dyson DC21 Pink
Dyson DC78 Turbinehead
Dyson DC78 Turbinehead Animal
Dyson DC43 Full Kit
Dyson DC43 Animal
Dyson Slim Ball Multi Floor
Not the tool you were looking for?
These tools also fit your machine:
Dyson groom tool
Part No. 921001-01
Comfortable, mess-free grooming for medium- and long-haired dogs. Fine bristles grab loose hairs, then release them into the bin.
Articulating hard floor tool
Part No. 920019-01
Swivelling brush head with an ultra-slim profile to reach difficult spaces. With soft nylon bristles to remove dust and allergens.
Delivery details
Shipping for accessories and spare parts is $5.99. Orders will be shipped within 2-7 business days via Canada Post.