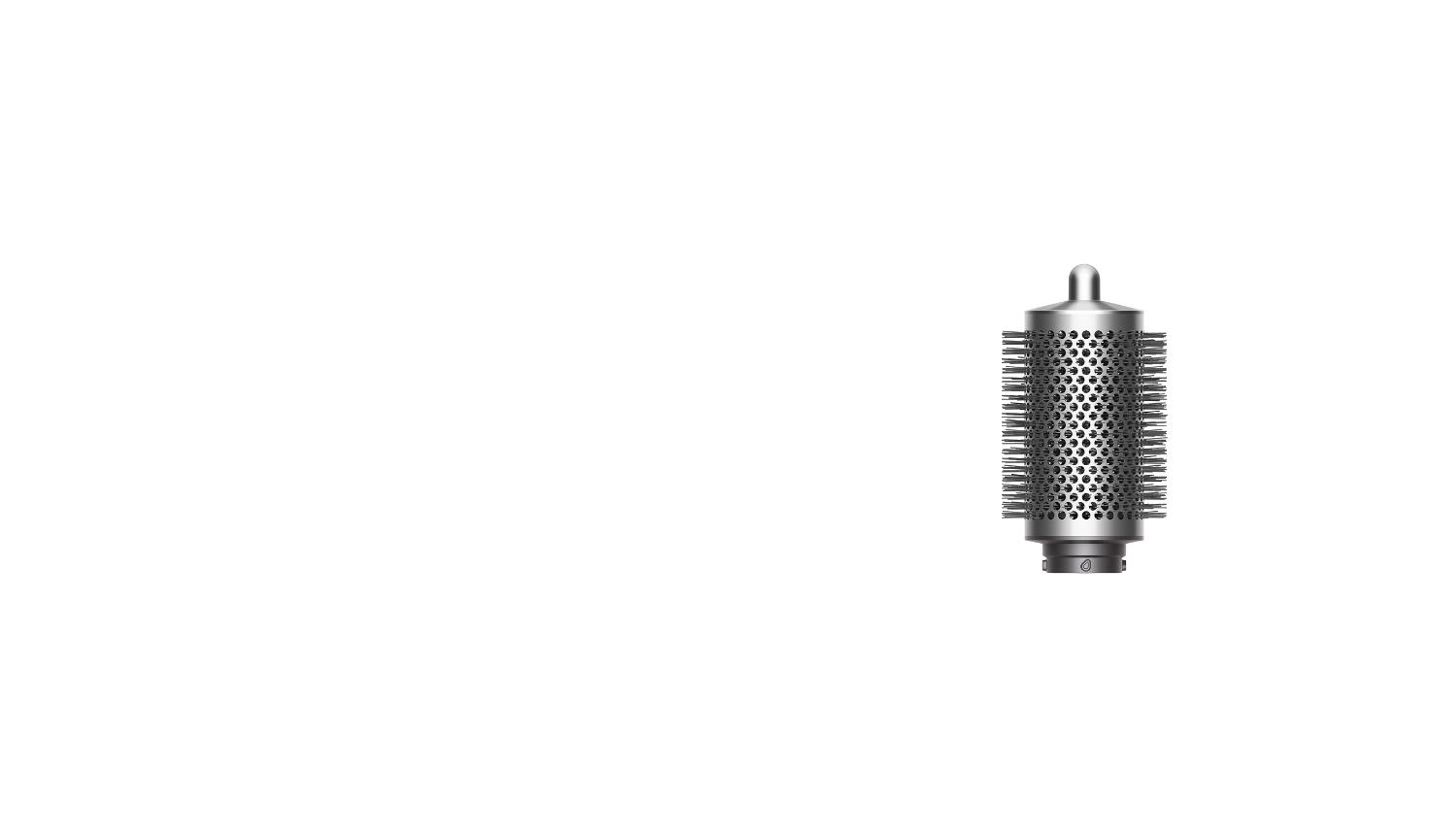 Large round volumizing brush
Large brush with long, fine bristles for creating tension when styling. Engineered for longer hair, to shape and create more volume.¹
How it works

Long, fine bristles direct air deep into the hair to deliver volume and body, creating tension to shape the hair as it dries. Controlled airflow and bristle density create optimum control for smooth hair.
Styling guides
Watch our quick, step-by-step guides for achieving your ideal style.
Layered blow out

Bring shape and definition to the ends of hair and add volume throughout. Using the Coanda smoothing dryer and Large round volumizing brush.

Voluminous blow out

Smooth and reshape curly hair as you dry, curling ends for extra bounce. Using the Large round volumizing brush and Dyson detangling comb.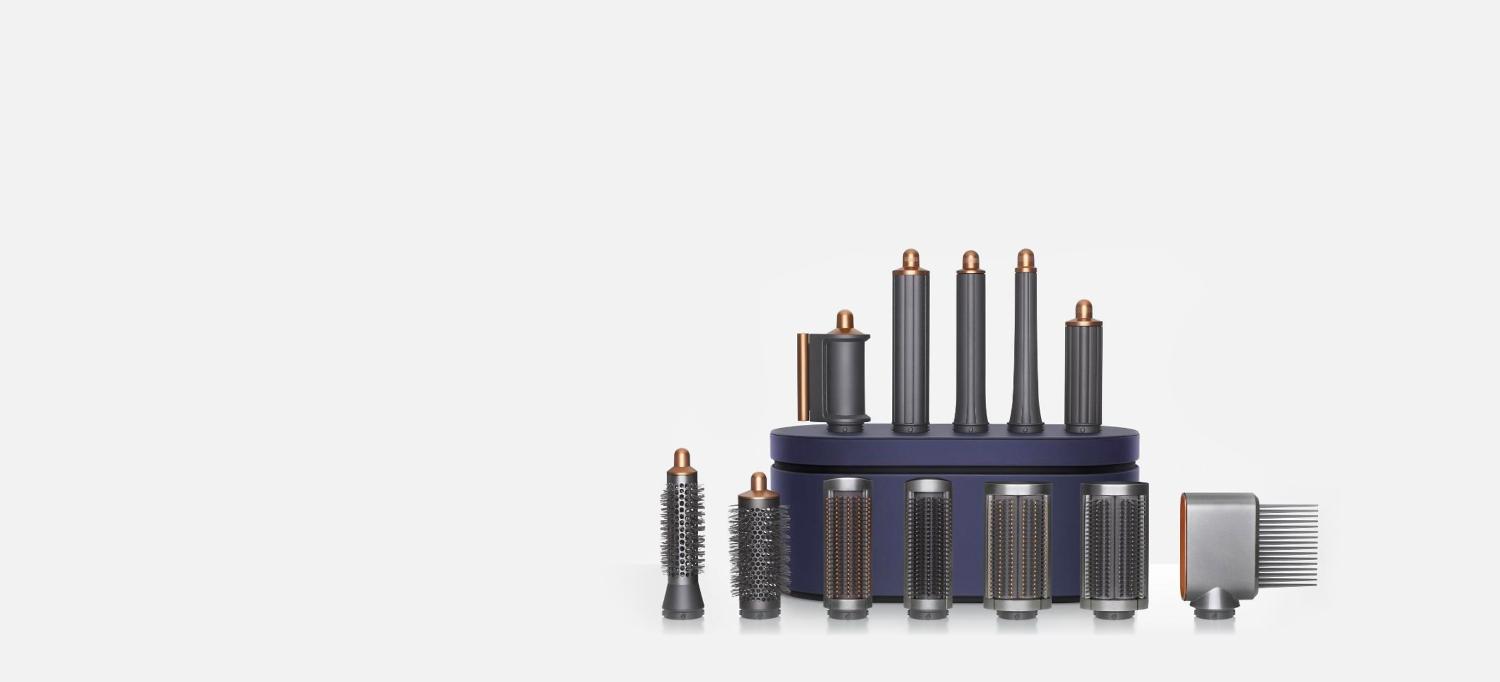 Expand your styling set with additional attachments
Re-engineered attachments available individually for all generations of the Dyson Airwrap™ multi-styler.
Frequently asked questions
How does the Large round volumising brush work?
The Large round volumising brush helps create more volume* by lifting the hair up away from the roots. Section your hair to match the length of the barrel to reduce your styling time.
The Large round volumising brush has been designed to ensure there is even distribution of airflow. Through the honeycomb design seen at the base of the attachment, the structure straightens the airflow for even distribution along the whole length of the cage.* Compared to the Dyson Round volumising brush.

Can I use the Large round volumising brush on any hair type?
The Large round volumising brush has been engineered and tested on all hair types.
Our engineers developed and trialled numerous prototypes with various bristle lengths, thicknesses, and densities before finding the optimum design for all hair types and lengths.
Start with freshly washed, detangled hair. Detangle your hair using the Airwrap™ Firm smoothing brush or Wide-tooth comb attachment. Attach the Large round volumising brush and create tension by rotating the bristles to smooth down the length of the hair. Repeat this action until dry.
¹Compared to Round volumizing brush attachment.