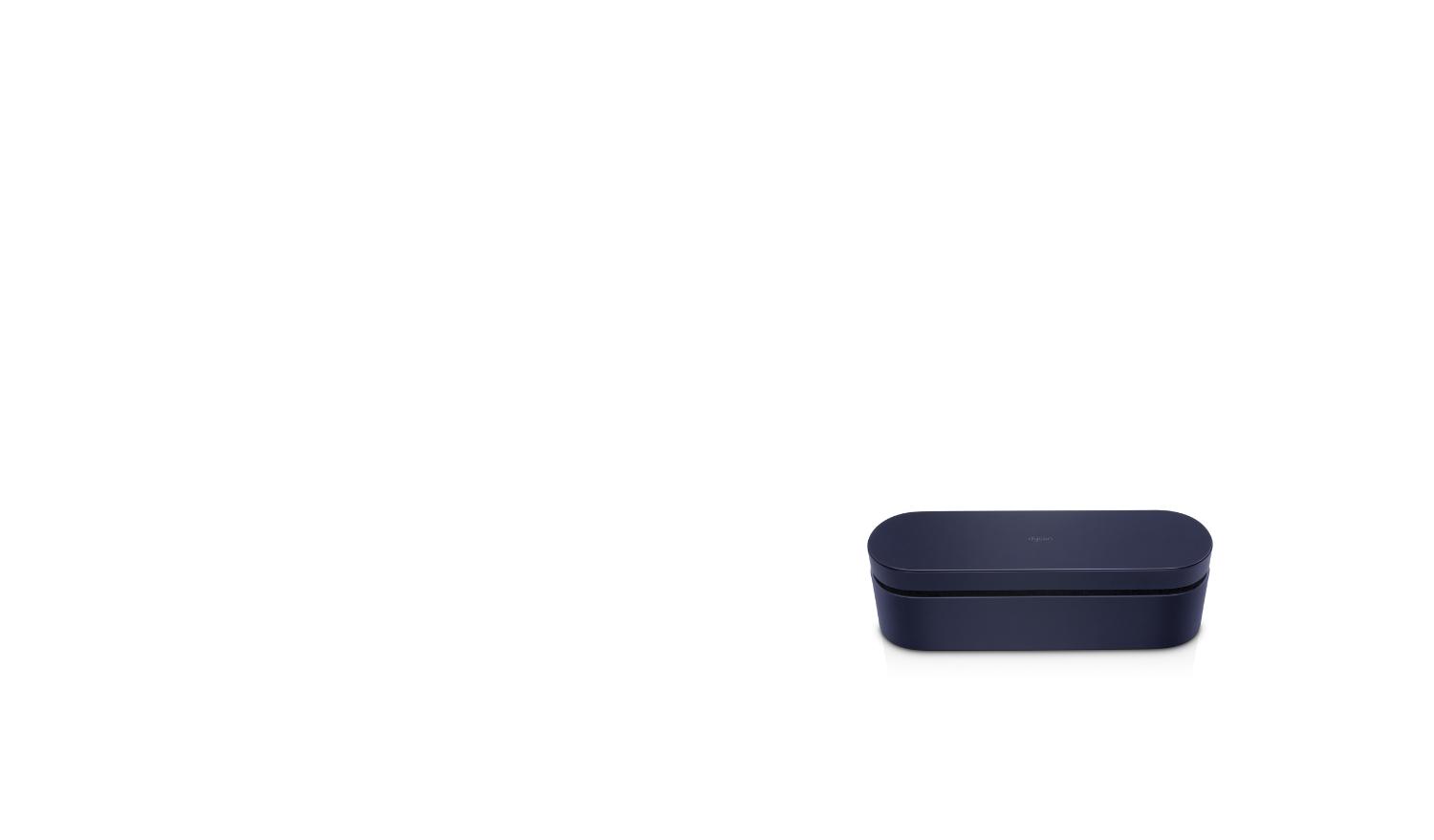 Dyson-designed presentation case (Prussian blue)
Protects and neatly stores your straightener, display stand and charging cable. Cushioned with soft fabric to protect your straightener from dents and scratches.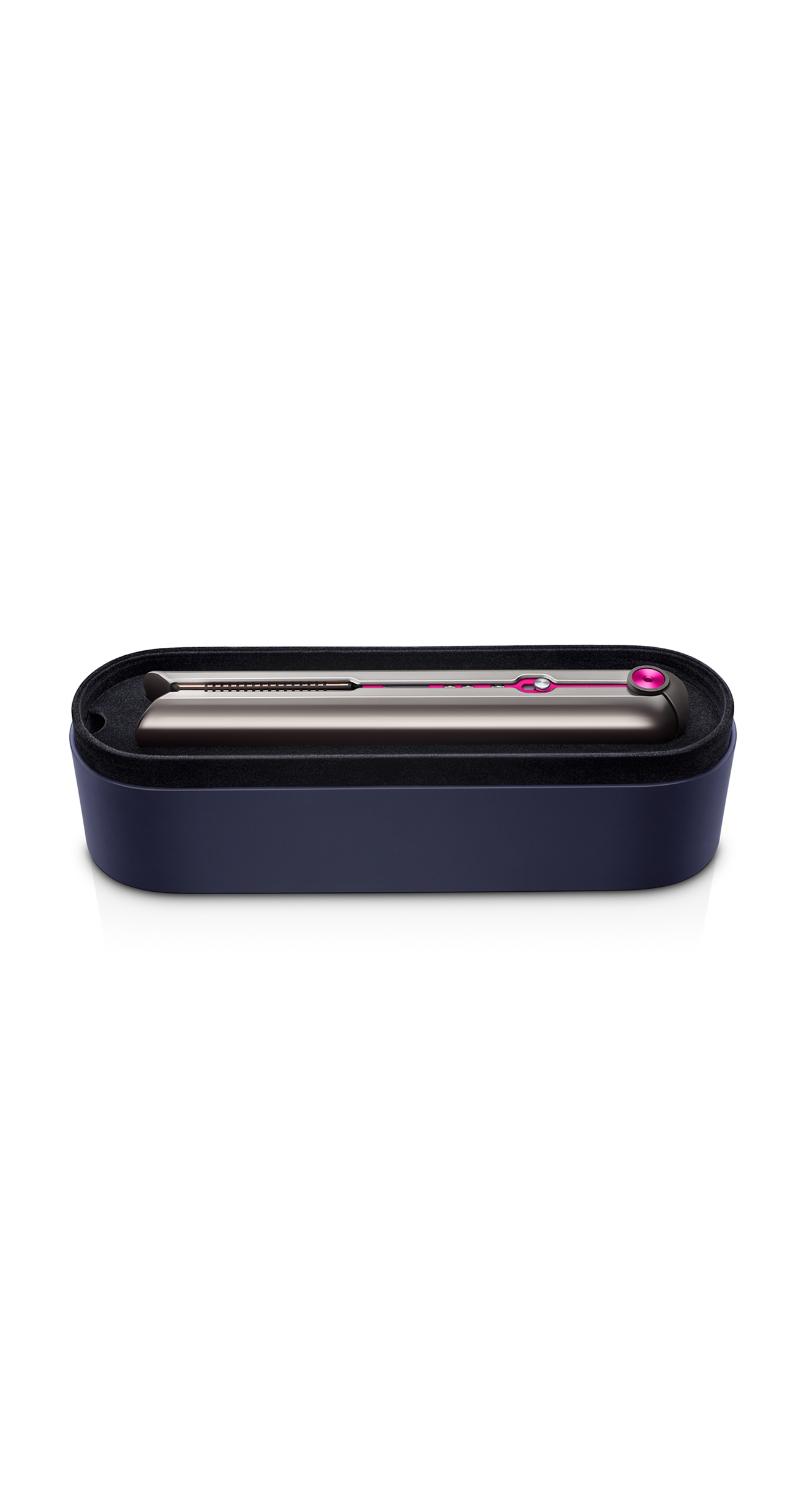 Dyson-designed presentation case
Encased in durable PU leather. With a fully-removable lid you can store under the case while using your straightener, to save space. This case is ideal for home storage. For travel, we recommend using your Dyson-designed travel pouch.
Dyson Corrale™ straightener not included