Register your machine

Sign up to My Dyson and register your machine for instant access to how-to guides, user manuals and more. You can also receive tailored machine support, direct to your inbox.
Getting started
You can quickly get up and running with our step-by-step guide.
Charging your machine
Your machine can either be charged with or without the docking station.
Setting up your docking station
When installing your docking station, leave at least 1.2m between the floor and the lowest screw point. Position within easy reach of a power supply so the cable doesn't become taut. For full instructions, please see our installation guide.
Frequently asked questions
Understanding the three power modes

Change from suction mode 1 to 2 when you need stronger suction. Use MAX mode for spot cleaning ground-in-dirt. To change modes, simply slide the control back and forth. 


Emptying the bin

The 'point and shoot' bin emptying mechanism easily and hygienically ejects dirt. To maintain suction, keep an eye on the bin and empty it as soon as debris reaches the MAX marker. 


The lights on your machine

Learn about the lights on your machine and what to do if they turn on, or start flashing.

Choosing the right tool for the task
Floor tools may differ across Dyson Cyclone V10 vacuum models
Your tools

See which tools to use for any task.


Soft roller cleaner head

Engineered for hard floors. Sucks up fine dust and large debris simultaneously. 


Direct Drive cleaner head

A powerful direct-drive motor removes ground-in dirt from carpets.


Mini motorised tool

The motorised brush bar tackles hair and ground-in dirt in tight spaces, like your stairs or car.


Soft dusting brush

Designed for vacuum-assisted dusting. Soft bristles lift dust and allergens from delicate surfaces. 


Crevice tool

Tackles dust and allergens in hard-to-reach places, such as gaps and corners. 


Combination tool

Two tools in one - wide nozzle and brush, for quick switching between cleaning and dusting tasks around your home or car.


Up-top adapter

Twists and locks at different angles for effective cleaning in high-up areas of your home.


Wide nozzle tool

Removes dust, dirt and allergens from mattresses and upholstery.

Maintaining your machine
It's important to maintain your machine to keep it working at its best. From washing the filter to checking for blockages, you can find tips and advice below. 
Washing the Soft roller cleaner head

You can wash your Soft roller cleaner head's brush bars. See how to do it in our step-by-step guide. 


Checking for blockages

If an object becomes lodged, your blockage indicator light will flash, and your machine may stop working. Follow our step-by-step guide to check every part. 


Resetting the brush bar

The brush bar is designed to shut off when jammed. Learn how to reset it after removing the cause of the jam.

Washing the filter

We engineer vacuums that are simple to use and easy to look after. We suggest you clean your filter once a month to keep your machine at maxium efficiency.


Flashing filter light

The light flashes intermittently when the filter isn't fitted correctly, causing your machine to stop. See how to refit it, and get your machine running again.

1. Remove your Dyson filter
Remove the filter from your Dyson machine. 

2. Remove excess debris
Tap your filter lightly on the side of the sink or in the bin, to remove any excess dust and debris.
3. Rinse filter
Wash your filter with wam tap water - gently rubbing it with your hands. Don't use detergents.  

4. Give it a firm shake
Fill your filter with warm tap water. Cover the open ends with your hands and shake firmly to remove the dirt. Repeat until the water runs clear and then firmly shake the filter to remove all excess water.

5. Leave to dry for 24+ hours
After washing your filter, leave to dry for at least 24 hours in an area with plenty of airflow, such as beside a fan or open window. Your filter must be completely dry before you put it back into the machine, or it could damage the motor. 

Don't dry in a tumble dryer, microwave or near a naked flame. 
Getting the best from your battery
We engineer vacuums that are simple to use and easy to look after. But batteries contain complex chemical structures that react to their enviroment. We've put together some tips that will help you to get the maximum life from your battery. 
Use MAX mode less
Your vacuum is designed to be used in Suction mode 1 or 2 for everyday cleaning. These can be found and changed at the top or back of your vacuum. MAX mode is meant for powerful, intensive bursts of spot cleaning. Using it constantly speeds up degradation of the battery. 

Avoid use in extreme temperatures
Hot enviroments speed up battery aging. So it's best to avoid cleaning the car in hot weather or leaving your vacuum in rooms that experience direct sunlight for prolonged periods. The same goes for cold porches and garages in winter. 

Store your vacuum at room temperature
Heat sources, such as radiators, can damage the battery. We recommend that you store your vacuum at temperatures between 18°C–28°C, away from direct sunlight and out of boiler cupboards. 

Let it cool, but not to much
You can preserve the life of your battery by letting your machine cool down after use - before connecting it back up to the dock to recharge.

Your machine won't operate or charge if the ambient temperature is below 3°C (37°F). This is designed to protect both the motor and battery. 
Run the battery down periodically
By letting the battery run down to empty at least once a month, you'll help to prolong its life. Need a replacement battery? Click here for more information. 

Switch accessories quickly

The quick-release tools click into place, and release instantly by simply depressing the release switch.


Clean awkward spaces

Remove the wand and connect your chosen tool directly to the inlet pipe to use the vacuum as a handheld. 

Additional accessories and parts
Extension hose

Part No. 971432-01

Adds up to 61cm of flexible reach to any tool attachment, to clean up high or down low in your home or car.

Dyson Floor Dok™

Part No. 971445-01

Free-standing aluminum dock, engineered to store and charge your Dyson V15™ Detect, Dyson Outsize, and Dyson V11™ vacuum and tools.

Up top adaptor

Part No. 971431-01

Twists and locks at different angles to clean high-up areas of your home.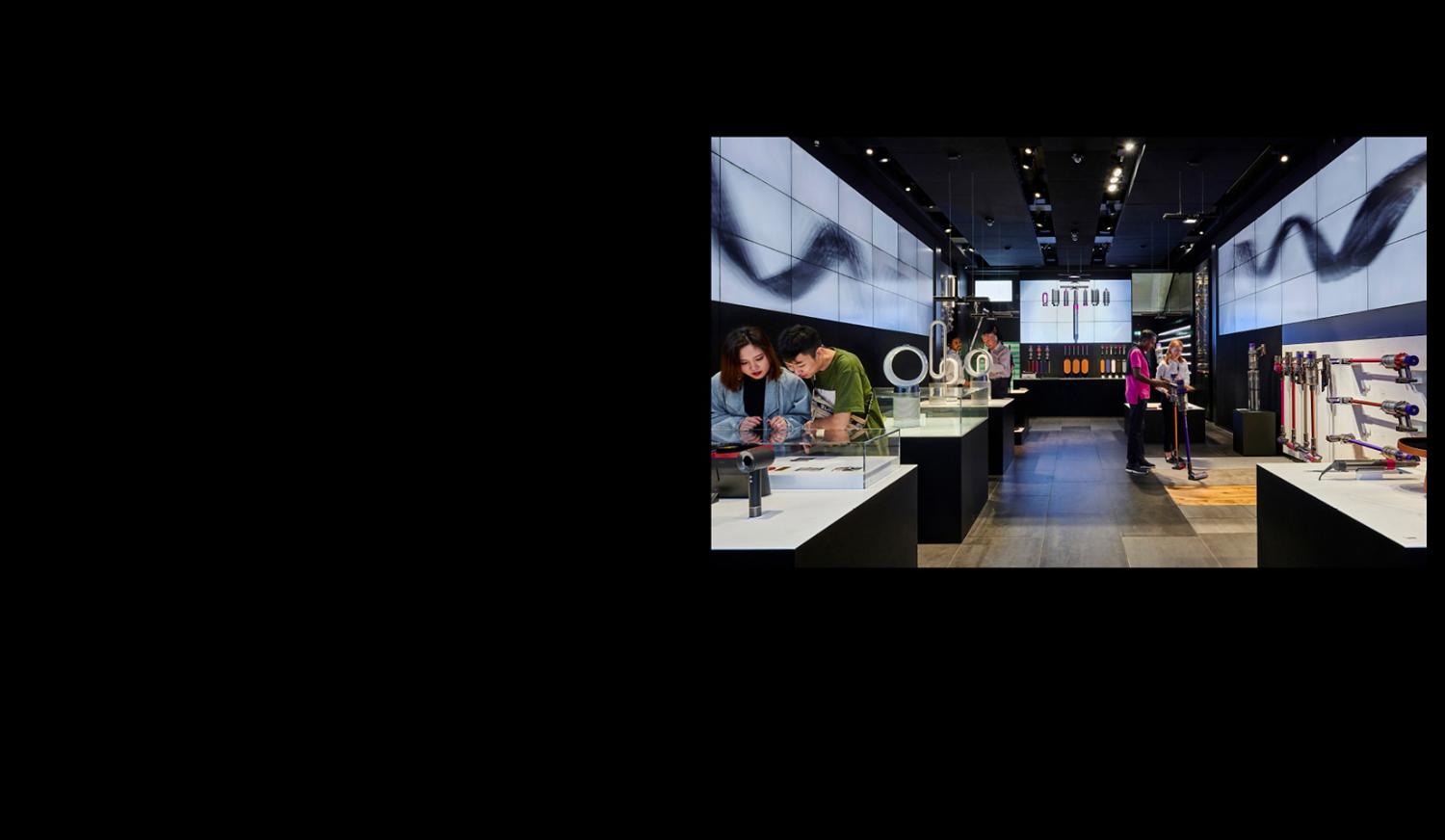 Expert advice at the Dyson Demo and online
Our Dyson Experts are on hand at the Dyson Demo store and online to help you get the most from your Dyson Cyclone V10™ vacuum.
To help you get the most from your machine. Quick and easy.


Tailored reminders that will keep your machine working at its best, for longer. 


Priority access to previews of new Dyson technology, events and offers. 


Expert advice. 6 days a week.

Freephone and live chat. The right advice for your machine, from real Dyson people. 

Replacement parts if something goes wrong during your warranty period. 


If we can't repair your machine, we'll replace it while it's under warranty.
We don't stop caring about our machines once they're yours. Activating your warranty allows us to give you a tailored, direct service for your machine. Even after your warranty has ended, we'll still be on hand to help.