CSYS Floor light in silver. Freestanding, for any task.
Warm, powerful light. Precisely where you need it.
Available in two colour options and two colour temperatures.
Unfortunately, this machine has been discontinued but we have some great alternatives.
"We knew there had to be a better way with LED lighting. That's why our lights are designed from the inside out. They should work properly as well as look good."
---
Jake Dyson
Chief Lighting Engineer
Powerful, long-lasting light
Heat pipe technology keeps eight high-power LEDs cool enough to last up to 144,000 hours, at 648 lux.¹


Precision positioning
3 Axis Glide™ motion puts powerful light precisely where you need it: vertically, horizontally and through 360°.


Precision dimming
Touch-sensitive, continuous dimming means CSYS™ task lights suit any task. Built-in memory recalls your last setting. 


Controlled glare
The conical reflectors that house each LED control glare and focus a targeted pyramid of light, whatever the task.


Energy efficiency
High-power LEDs use a fraction of the energy of some conventional halogen desk lights. 


2-year warranty
On parts. 
Specifications
Colour temperature

2,700 K

Light source

LED DEL

CRI

80(typ) 80(typ)

Light output

650 lm

LED life time

Stays bright for 144,000* hrs Conserve sa brillance jusqu'à 144 000* hrs

Standby power consumption

0.3 W

Beam angle

60 degrees

Weight

11.1 lb 24.47 lb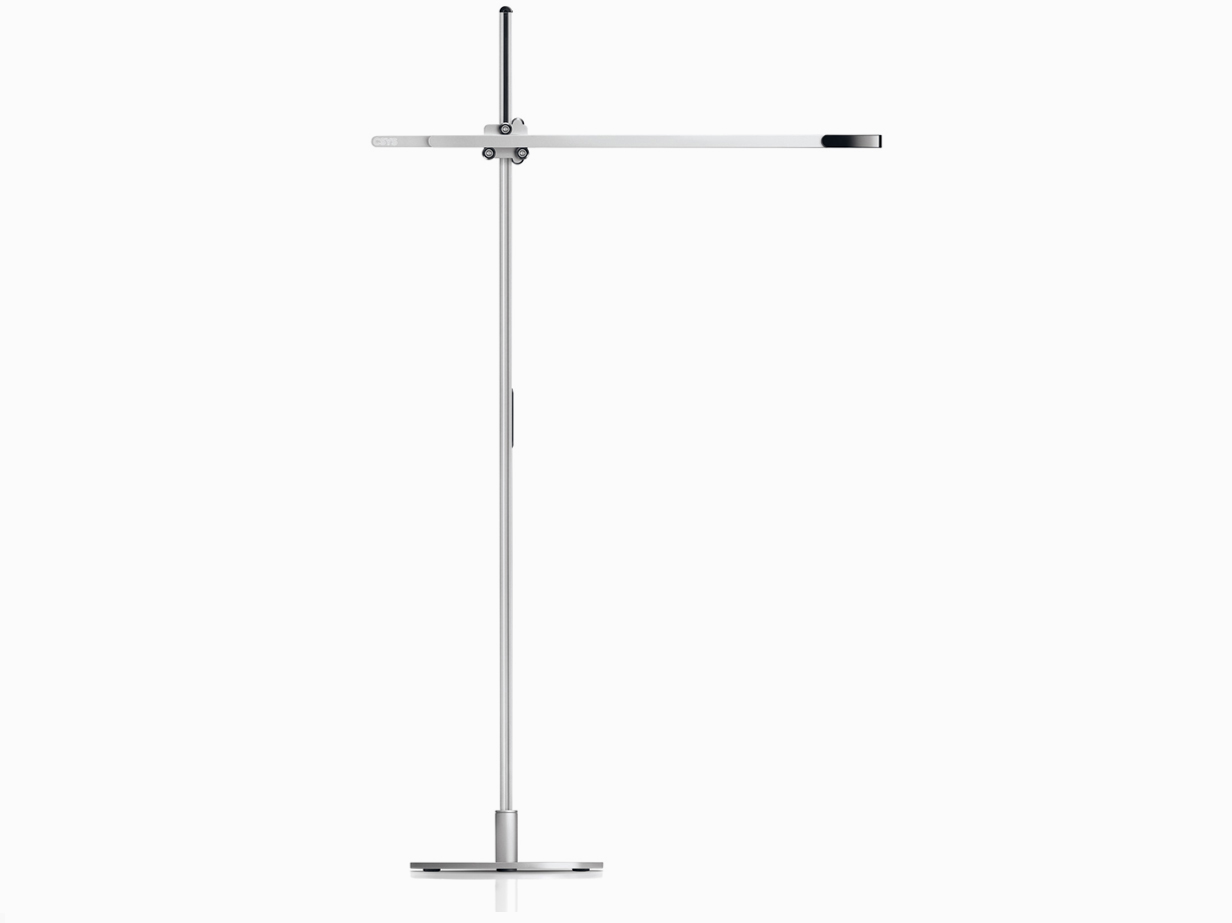 Height

1,410 mm 1,410 mm

Length

315 mm 315 mm

Width

725 mm 725 mm