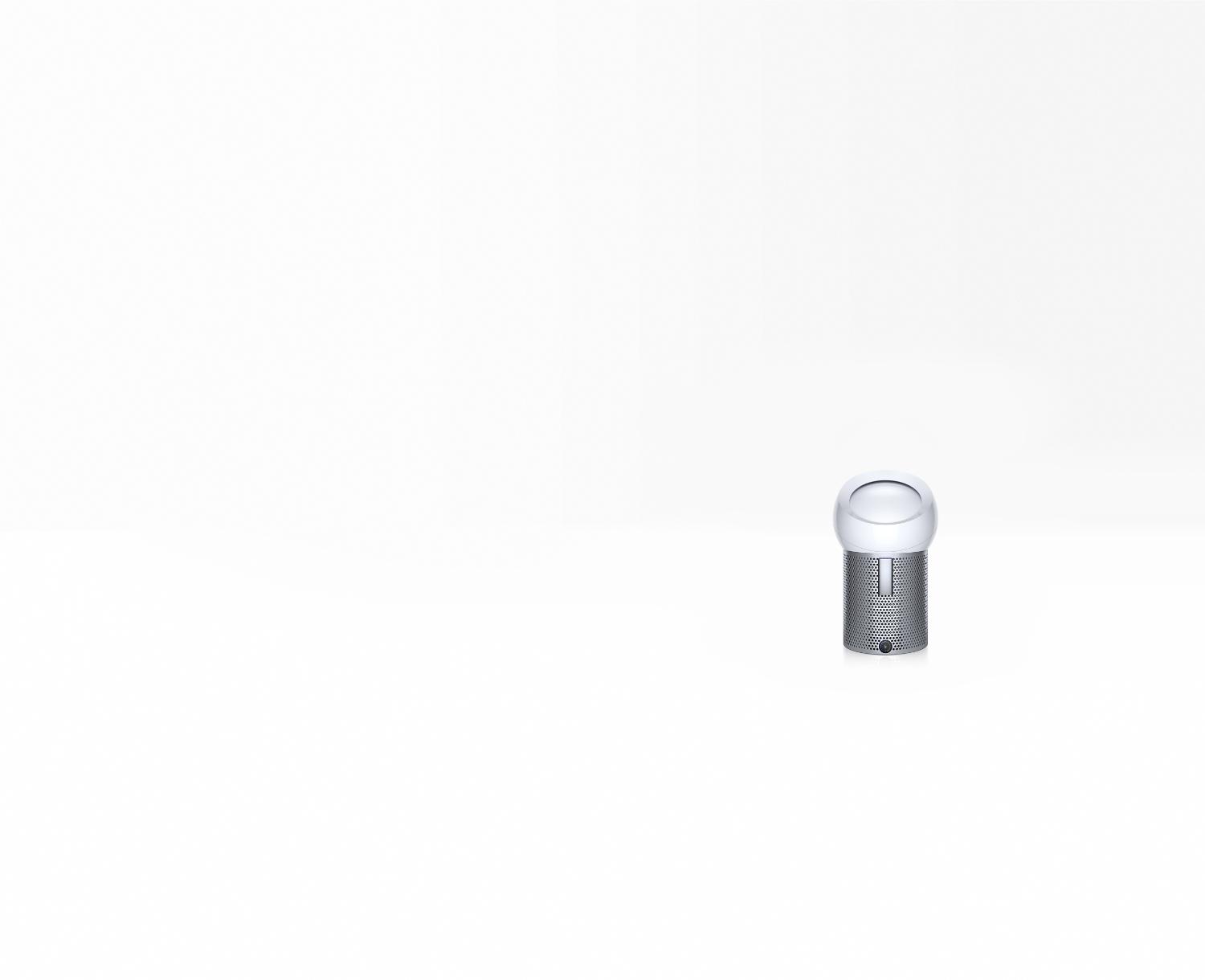 Dyson Pure Cool Me™ purifier fan
Automatically purifies and cools you. For smaller spaces.
Other colours available, contact us for more details.
Focused, personal cooling
Dyson Core Flow™ technology
Precise airflow control
Cool with purified air. Not dirty air.
Our personal purifier fan is engineered to help improve your air quality. It projects cooling, filtered air – wherever you need it.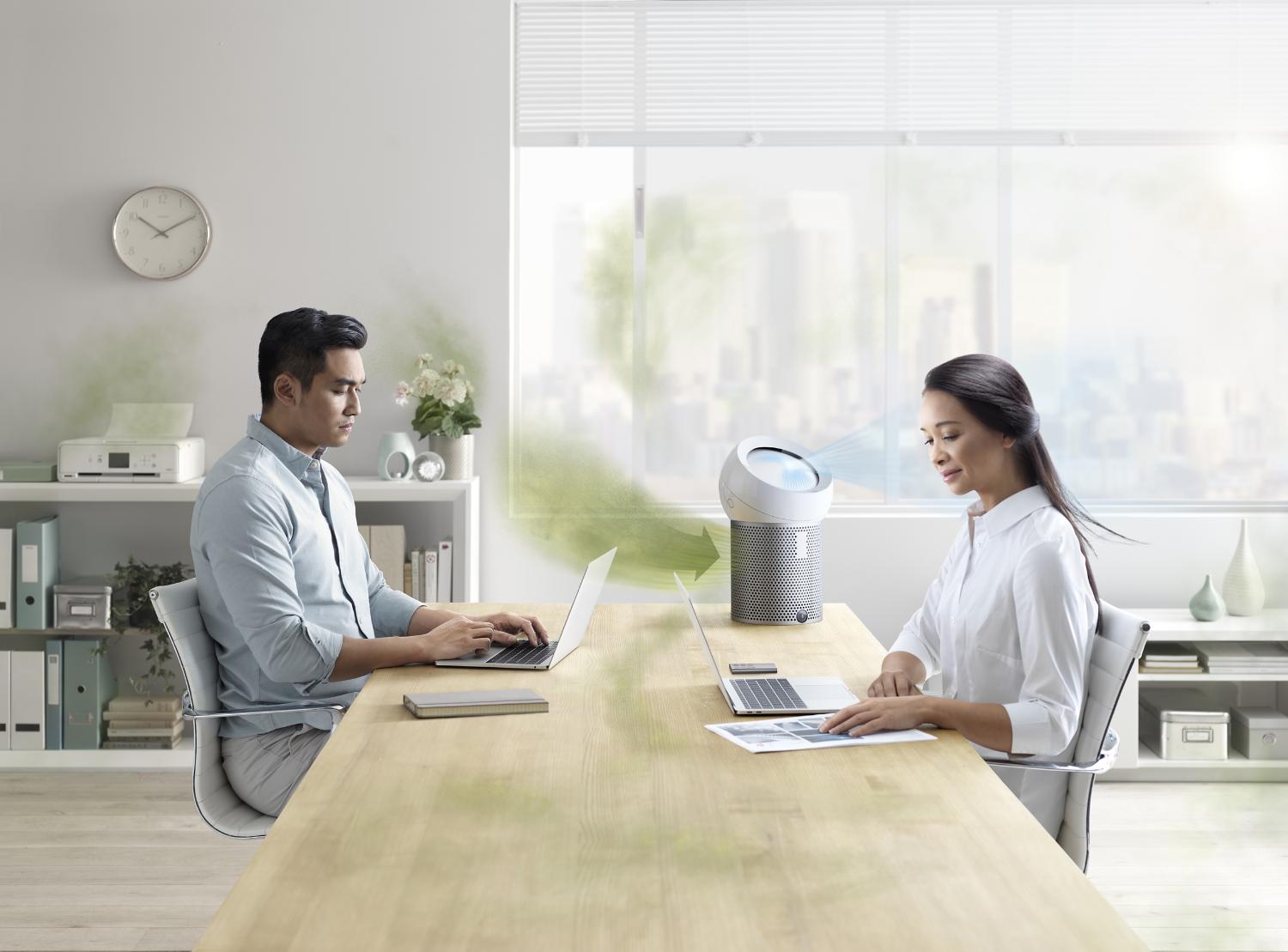 Indoor workspaces can be up to 5X more polluted than the air outside
Everyday items in our workspaces release potentially harmful microscopic particles. Our sealed filters help remove them from the air around you.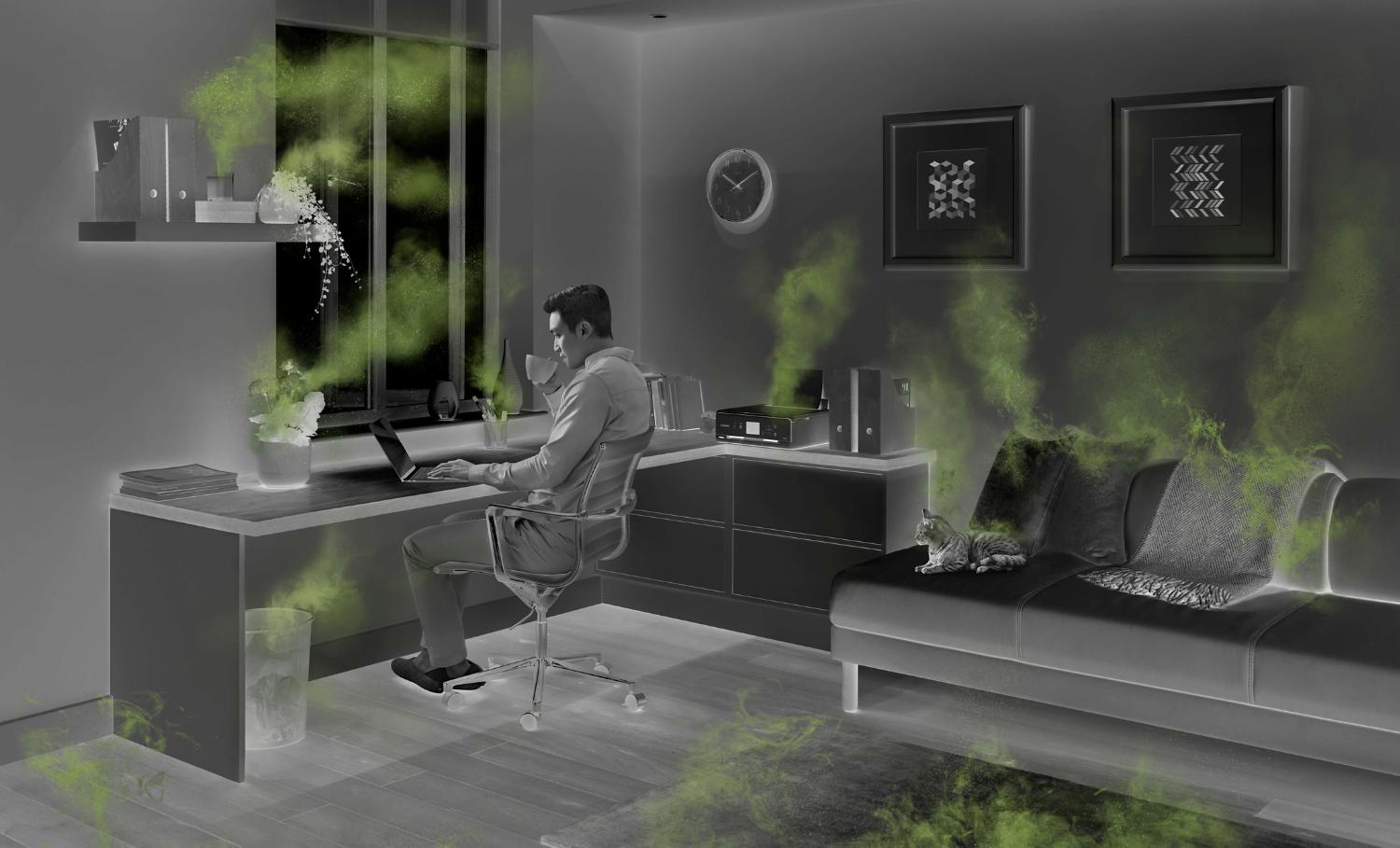 Captures gases and pollutants. And keeps them trapped.

The machine's sealed filter combines an activated carbon and glass HEPA layer. Together, they capture gases and 99.97% of fine particles from the air.


Dyson Core Flow™ technology

Dyson aerodynamics engineers discovered that when jets of air meet on a convex surface, they converge to create a high-pressure core. By harnessing this phenomenon, they developed a way to project a precise stream of air.


Harnessing the airflow

Powerful jets of air are propelled through narrow apertures. The air travels across the convex surface of the dome. 


High-pressure core

The jets of air travel across the dome at high velocity. As they converge, a pressure core forms.


Focused projection

The jets of air are forced to steer around the high-pressure core. They coalesce to project a focused stream of purified air.

Focused airflow, at your fingertips

Precisely control your airflow. By adjusting the dome's position, you can angle the flow higher or lower.


Smooth 70˚ oscillation

Set your machine to rotate from side to side, to deliver airflow through a 70˚ range.


Easy filter maintenance

Built-in reminders show you when your filter needs changing. It's quick and easy to do, to ensure your machine is always working at its best.

One year. (Based on 12hr use a day or 6 months based on 24hr use a day)

Frequently asked questions
Does it connect to the Dyson Link app?
It's not connected, so doesn't report to the app. However, information is displayed on the LCD screen – including fan speed, filter life, oscillation and the sleep timer.

Automatically purifies and cools you. For smaller spaces.
Other colours available, contact us for more details
$399.99
Why choose Dyson for business