Standby power consumption
Dyson HEPA Big+Quiet Formaldehyde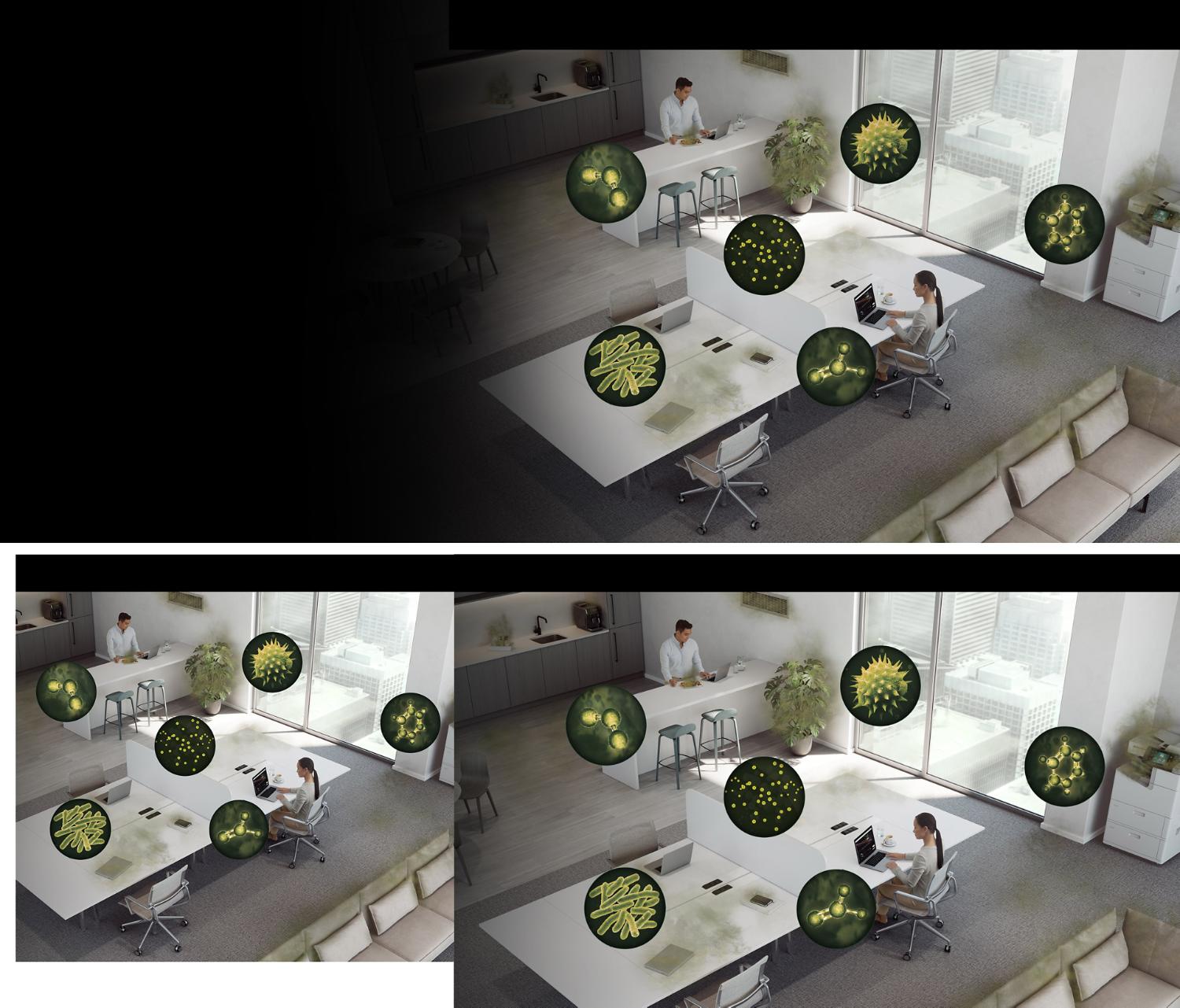 It's our business to understand air pollution, so yours doesn't suffer
Workspaces can harbour pollutants such as viruses, bacteria, Volatile Organic Compounds (VOCs), pollen and formaldehyde. Everyday items such as cleaning products and printers, furniture and flooring, can release potentially harmful microscopic particles, and remain in the air for many years.³
Dyson purifiers remove these common pollutants from commercial environments
Paint, varnishes and printers

Traffic, building materials and furniture

Pollen, dust and allergens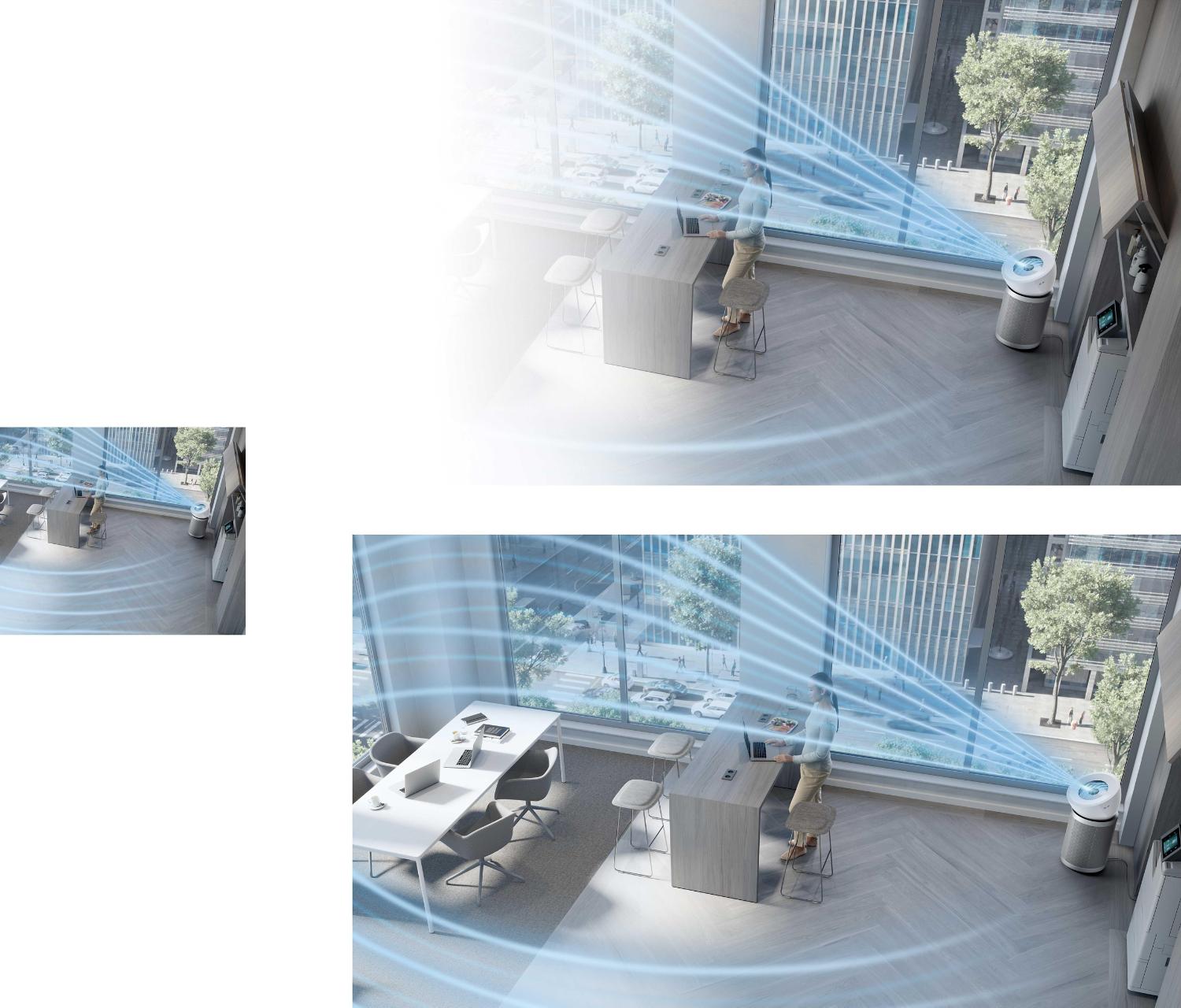 Engineered to purify large spaces
Fully-sealed to HEPA H13 standard to capture 99.97% of pollutants as small as 0.3 microns. Purifying rooms up to 1000ft², evenly.¹
Senses, captures and destroys
Senses and reports CO₂ levels

1.44 inch LCD screen displays carbon dioxide readings and airflow mode – senses and reports air quality levels in real time.

Whole-machine HEPA 13 filtration²

Three phases of purification draw pollutants in from all directions. And the whole machine is fully sealed to HEPA H13 standard – so what goes in, stays in.

Destroys formaldehyde, continuously³

The solid-state formaldehyde sensor works simultaneously with a selective catalytic oxidization filter, to destroy formaldehyde molecules 500x smaller than 0.1 microns.
HEPA filter

The HEPA filters contain 69 feet of borosilicate microfibres, pleated over 450 times, and lasts up to 10 years.⁴

Activated carbon filter

4.6million ft² of activated carbon captures VOCs, and lasts up to 4 years.⁴

Single button operation

Two airflow speeds to increase or decrease airflow when needed.
Frequently asked questions
Why choose Dyson for business
¹Tested for PM2.5 purification in a 1074ft2 (41.7ft x 25.8ft) room. Results may vary in practice. 
²Particle challenge by DEHS oil specified in EN1822 within a chamber specified in ASTM F3150. Tested in Max Mode at IBR US, for whole machine efficiency above 99.95%.
³Third party full machine testing based on GB/T 18801-2022 formaldehyde cumulative clean mass testing with continuous injection until plateau of formaldehyde CADR is achieved. Results may vary in practice.
⁴Filter life calculated using GB/T 18801 daily mass formula and filter capacity.10 year HEPA filter life and 4 year carbon filter life based on 2190 hours of use per year. Results may vary in practice.