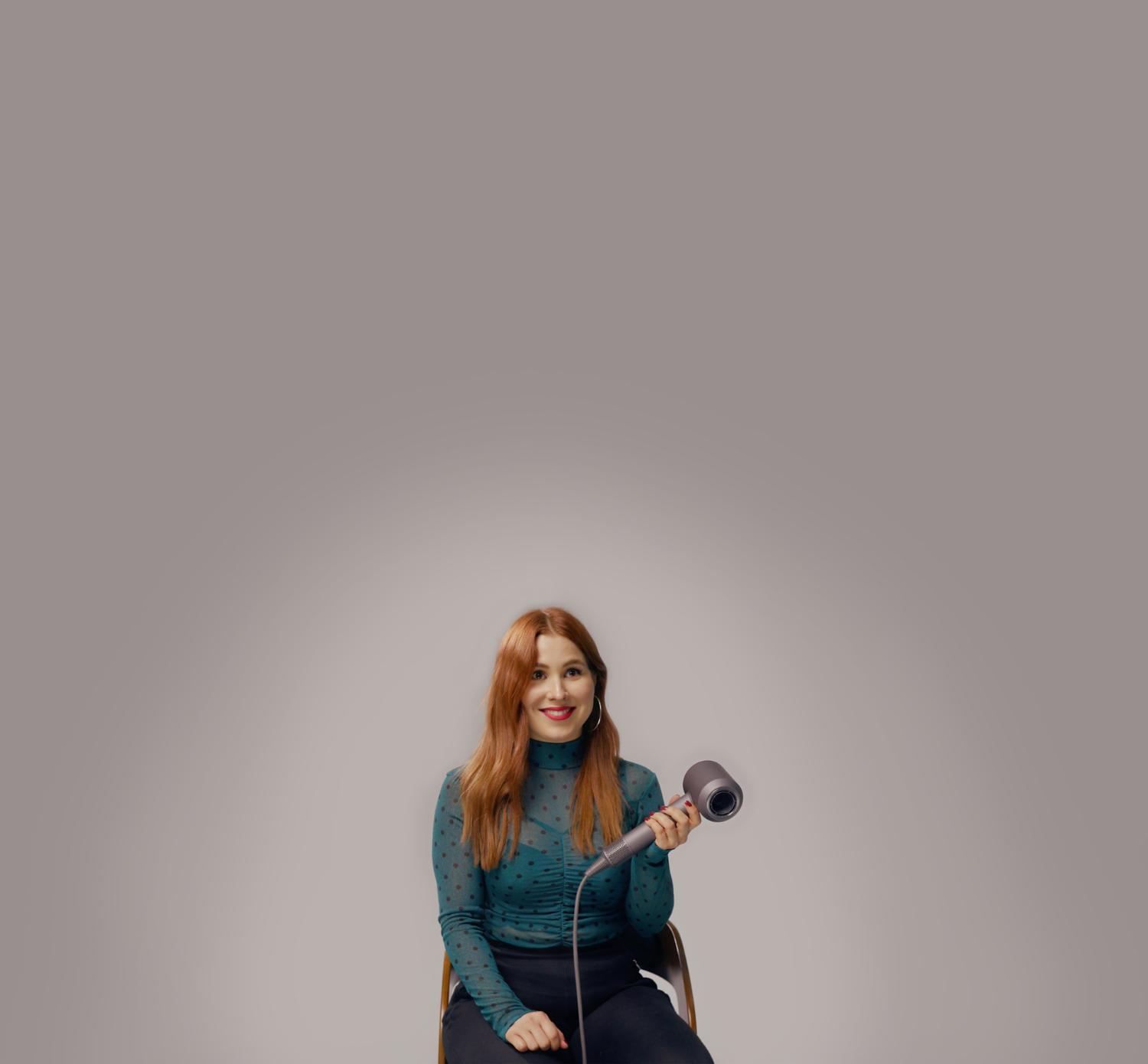 Hair damage can be invisible. But not to us.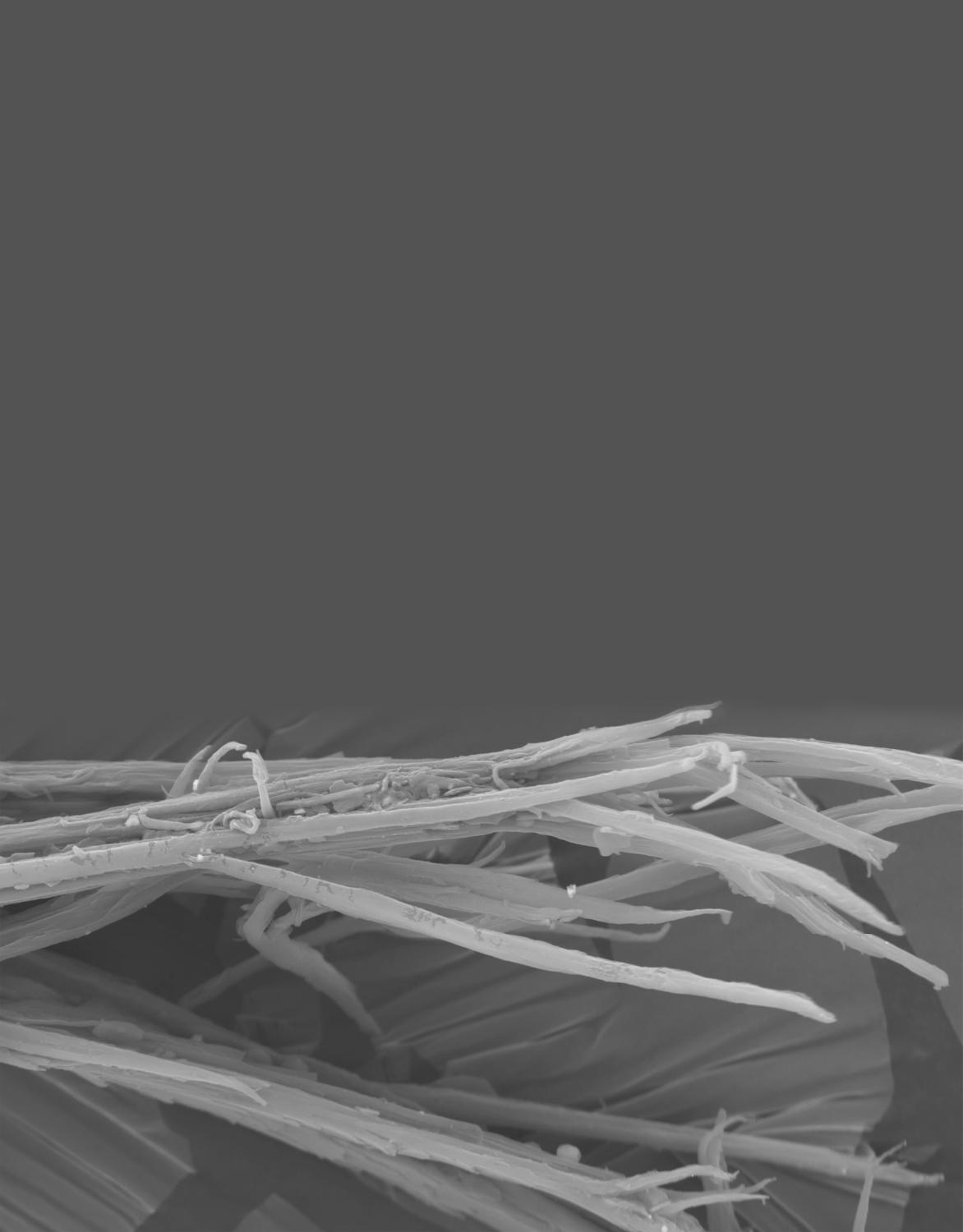 We took a closer look
We found that damaged hair doesn't always look it. Over time, extreme heat affects the cortex, making hair weak, brittle and easier to break. Sustained cuticle damage drastically reduces hair's ability to reflect light, affecting shine.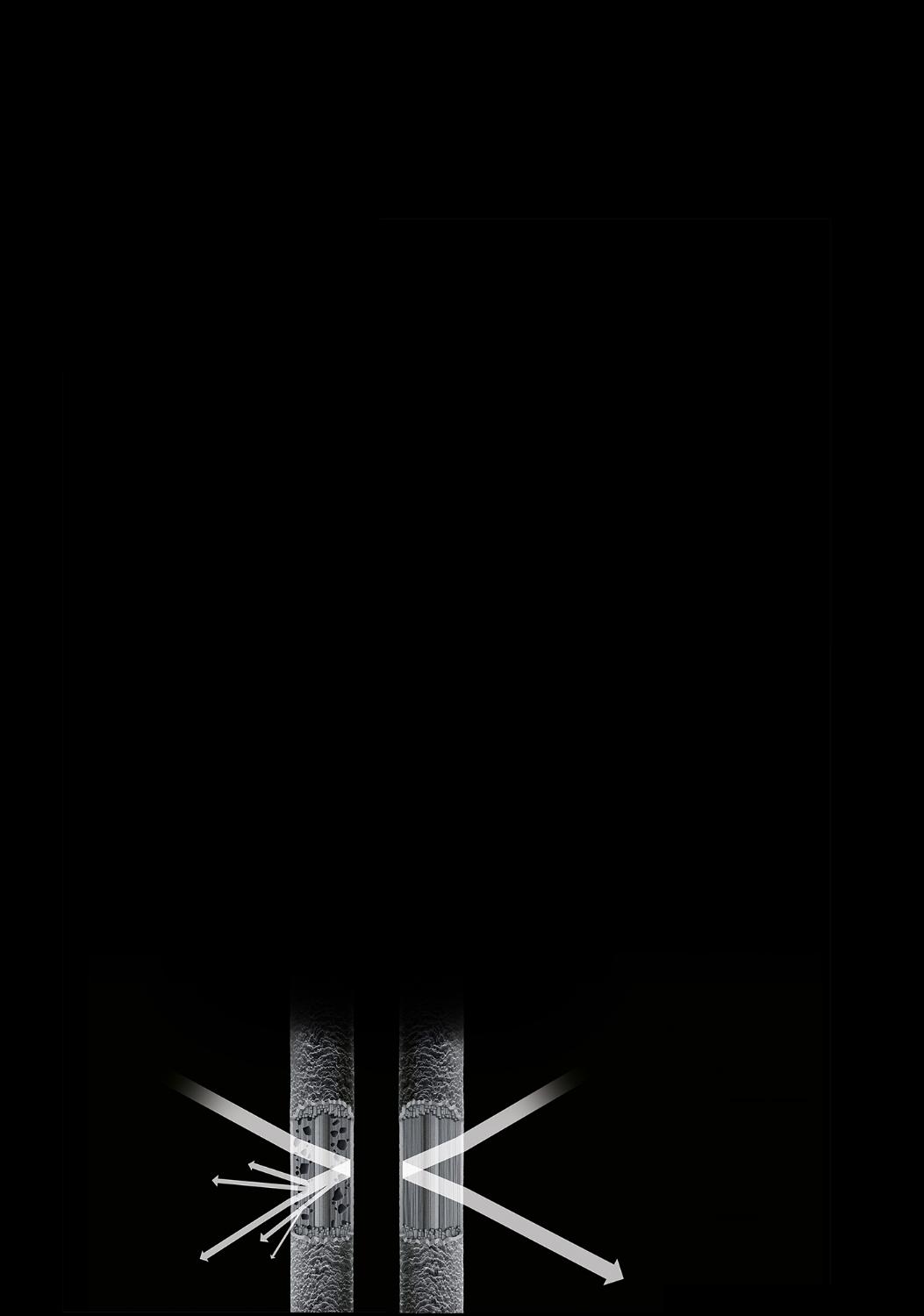 Damaged hair decreases shine
When hair is exposed to extreme temperatures, small pores can begin to form within the strands. When light hits these pores, it scatters in all directions. This can reduce reflected light, decreasing shine. Less damaged hair reflects more light in a single direction, so it appears shiny.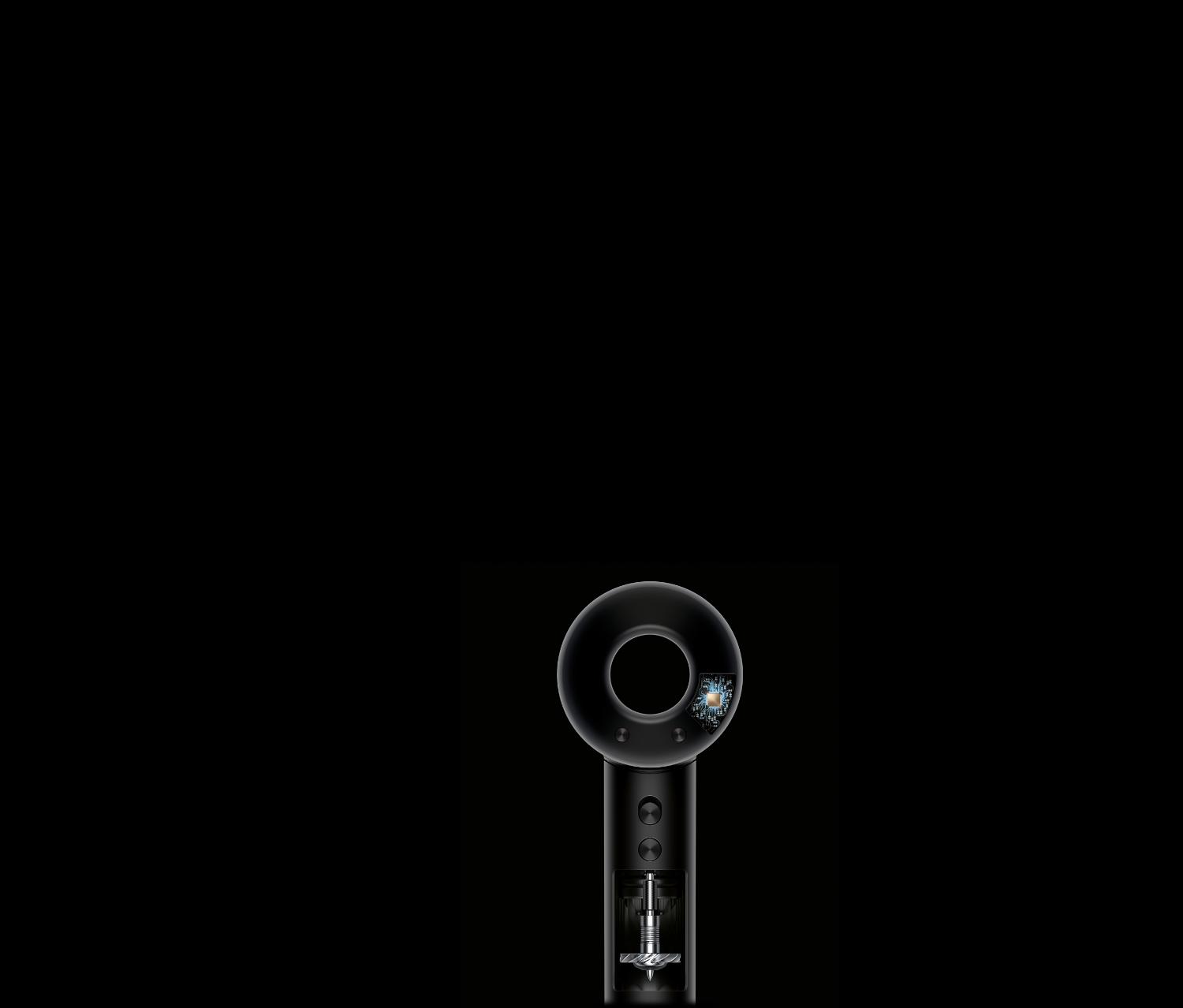 The Dyson Supersonic™ hair dryer with intelligent heat control
Quick, controlled drying. With built-in heat protection to help maintain your hair's natural shine.
"You need a certain amount of heat to style hair, but extreme heat can cause damage. By keeping the temperature under control, our dryer can help protect your hair."
---
Annmarie Nicholson
Dyson Engineer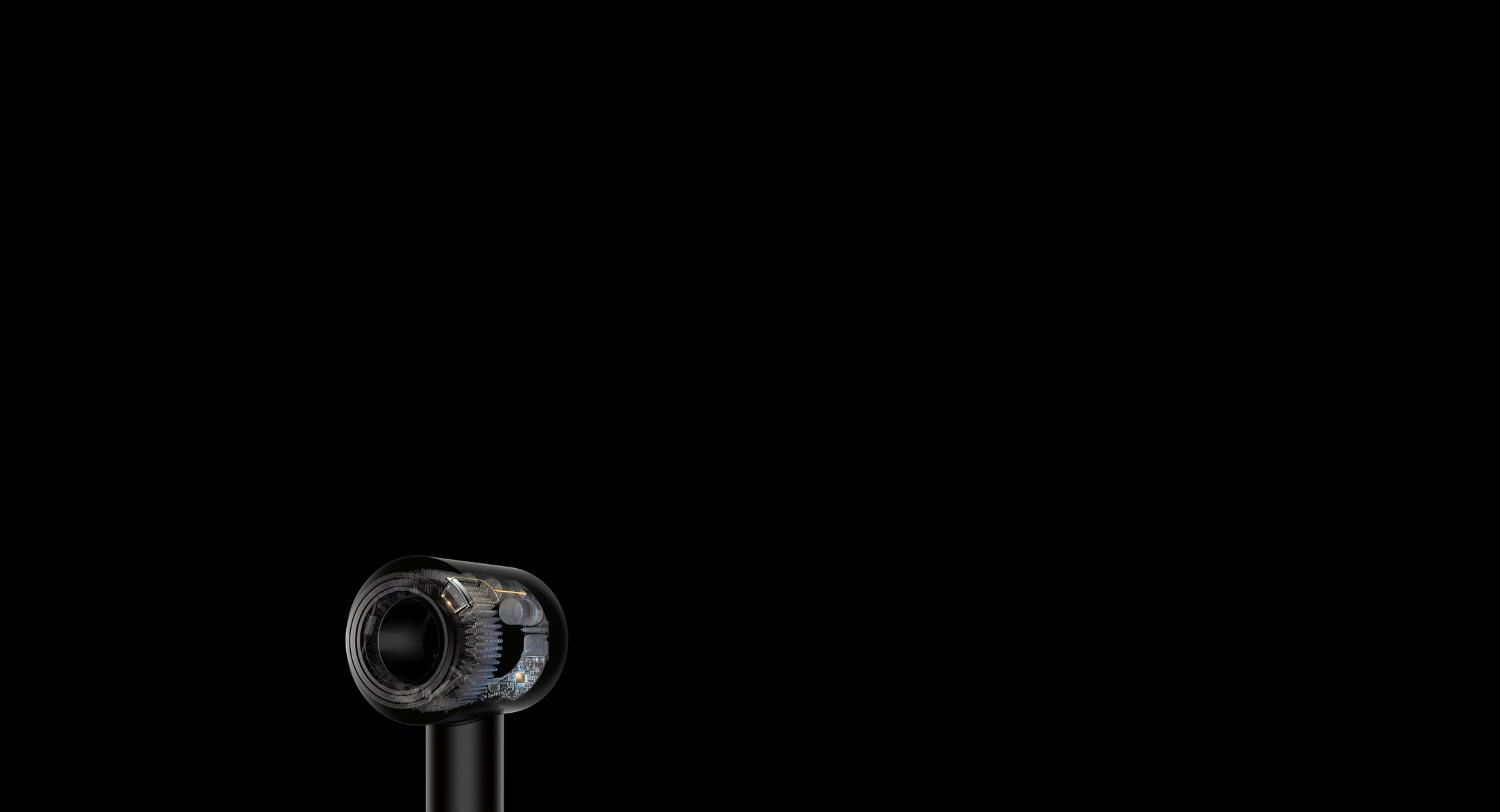 Glass bead thermistor
With a glass bead thermistor and microprocessor carefully controlling a double-stacked heating element, the temperature is measured 20 times per second. The Dyson Supersonic™ hair dryer protects your hair from extreme heat damage.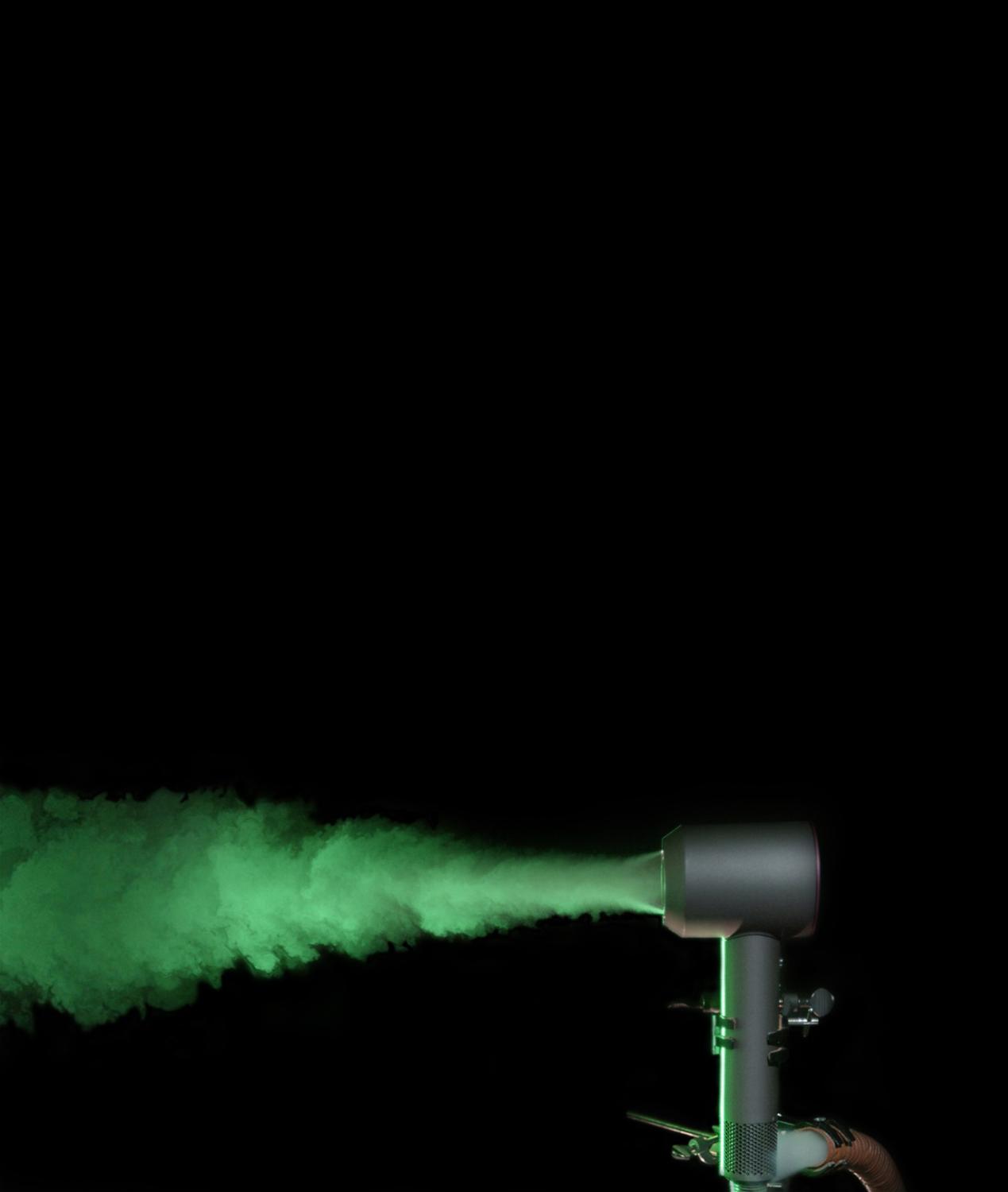 Powerful airflow. Controlled heat.
We found that effective - and safe - drying requires controlled heat balanced with powerful air. Only the Dyson digital motor V9 had the power to dry hair fast, without relying on extreme heat. And because it's so small, it could fit in the handle, allowing a better balance in the hand.
Every detail obsessed over. From head to handle.
Engineered from the inside out, with hair science at its core, the Dyson Supersonic™ hair dryer redefines hair care.