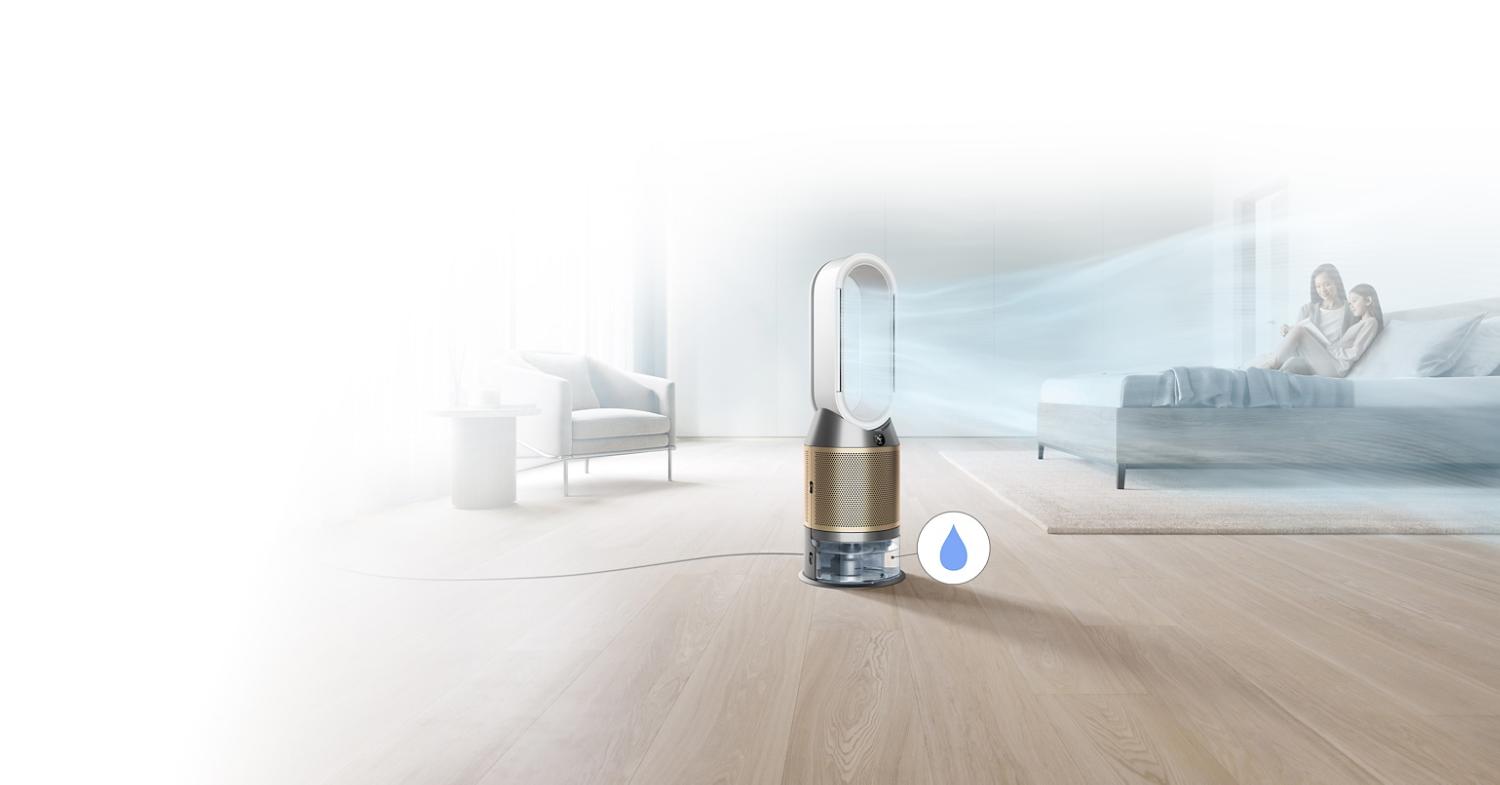 New and Exclusive
Automatically purifies and humidifies for a healthier environment.¹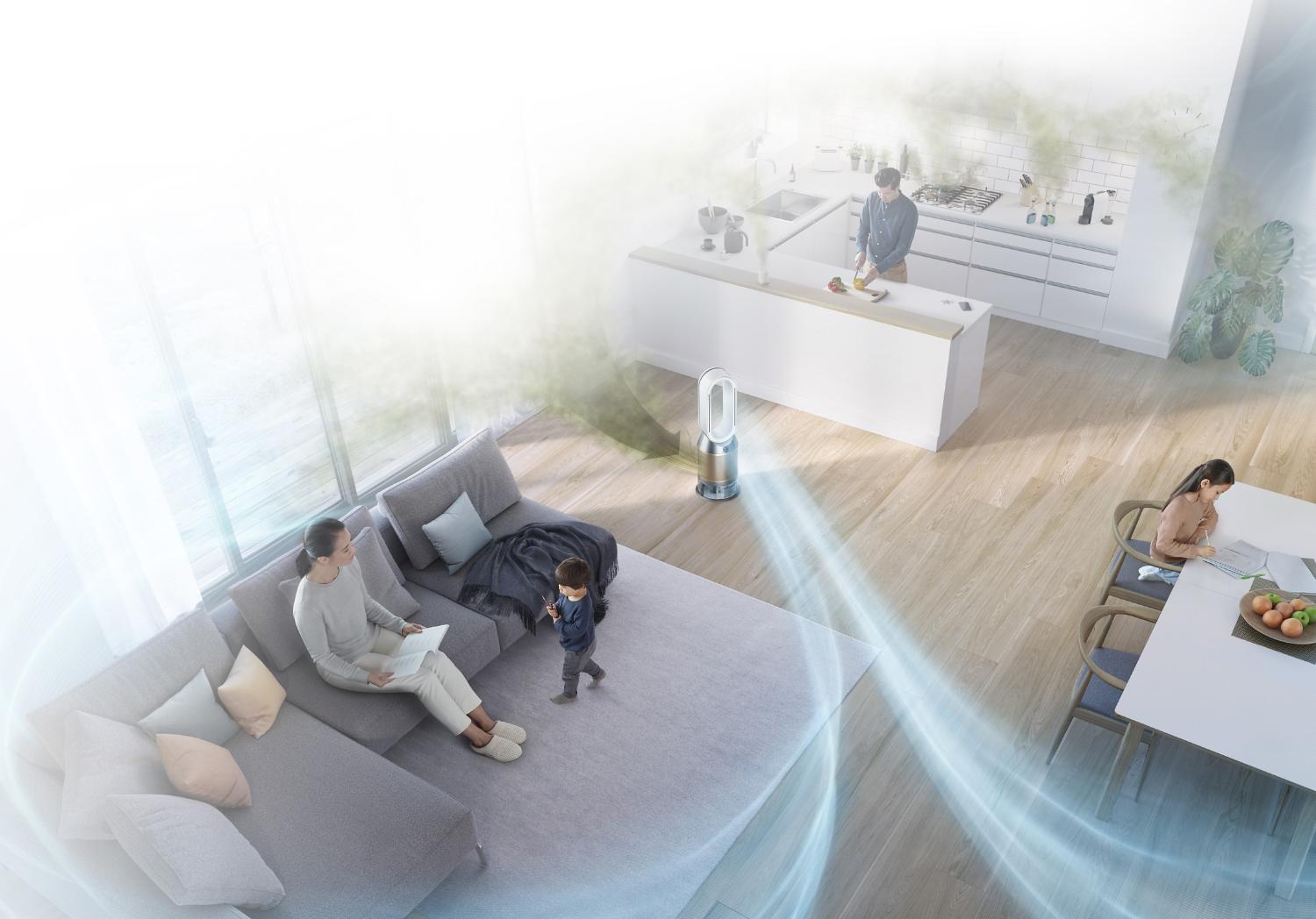 Powerful circulation to purify and humidify the whole room⁶
Dyson purifiers draw pollutants, such as pollen, dust, allergens and smoke, from every corner of the room and Air Multiplier™ technology projects purified, humidified air throughout the room.⁶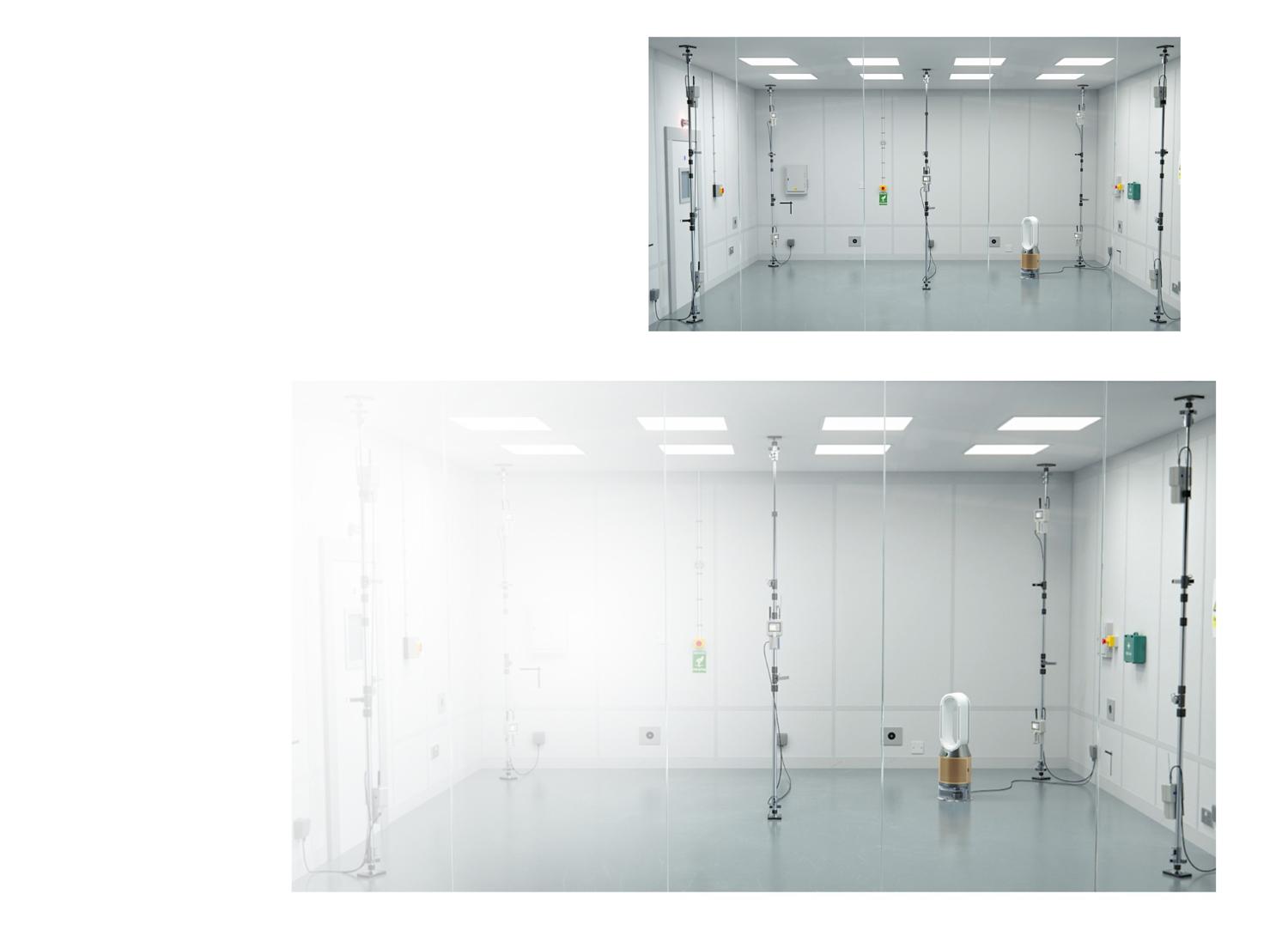 Dyson purifier humidifiers are tested beyond the industry standard
We test our purifier humidifiers in a room size of 81m³, with nine sensors that continuously measure air quality. Some other manufacturers use a small 28.5m³ chamber, with only one sensor and a fan to boost circulation.
Industry-standard test chamber – only 28.5m³

Dyson POLAR test chamber - 81m³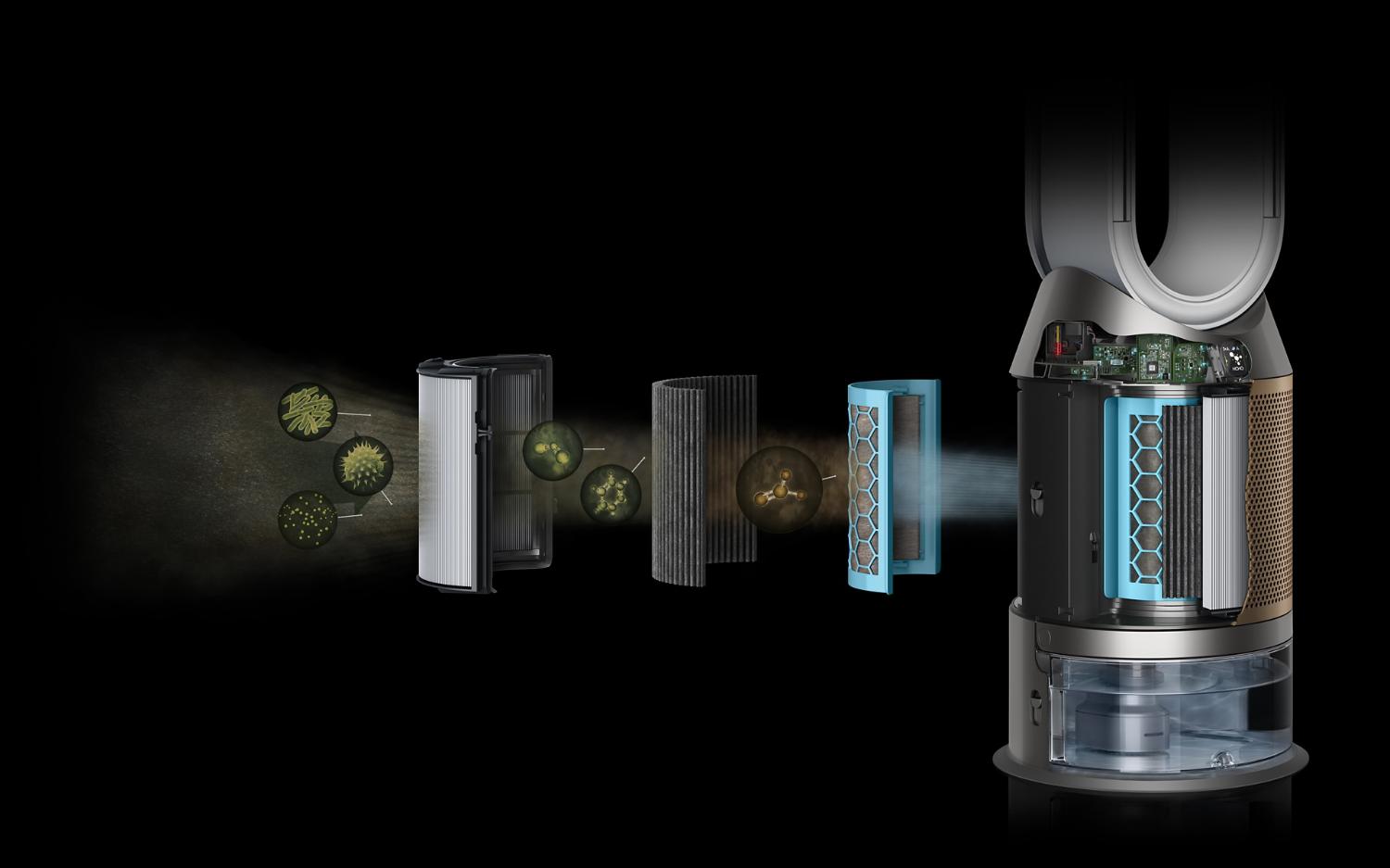 Destroys formaldehyde, continuously.⁵
Captures pollutants and allergens.
A HEPA filter captures 99.97% of particles as small as 0.3 microns, a carbon filter neutralises gases and a catalytic filter destroys formaldehyde.⁵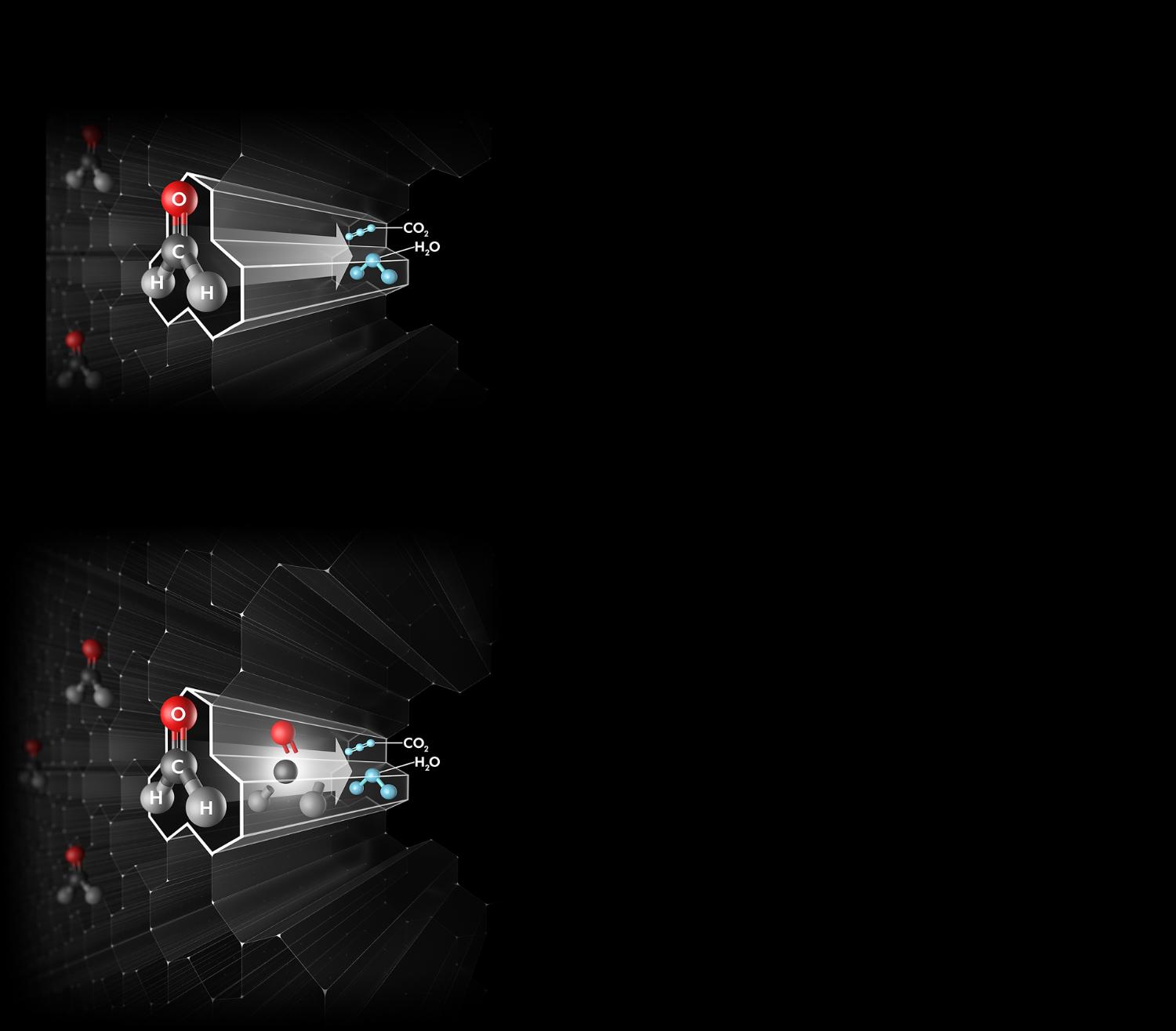 Destroys formaldehyde, continuously⁵
Dyson's unique catalytic filter continuously traps and converts formaldehyde into water and CO₂, in billions of catalytic tunnels.
Common household pollutants
Carpets, rugs and flooring

Household fumes and cooking

Cleaning products and candles

Gas stoves and car exhausts

Industrial emissions and house dust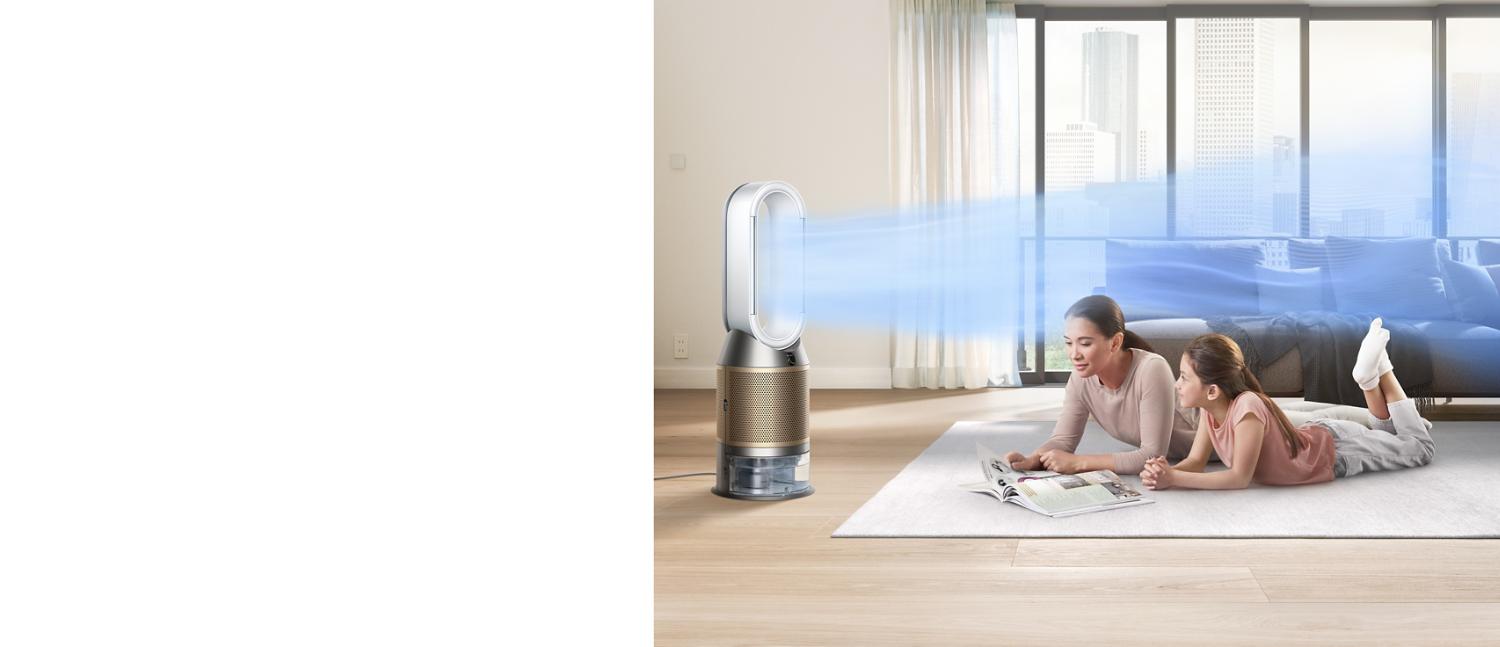 Dyson's latest purifiers are fully sealed to HEPA H13
To prevent pollutants leaking back into the air, the whole purifier humidifier is fully sealed, so what goes inside, stays inside.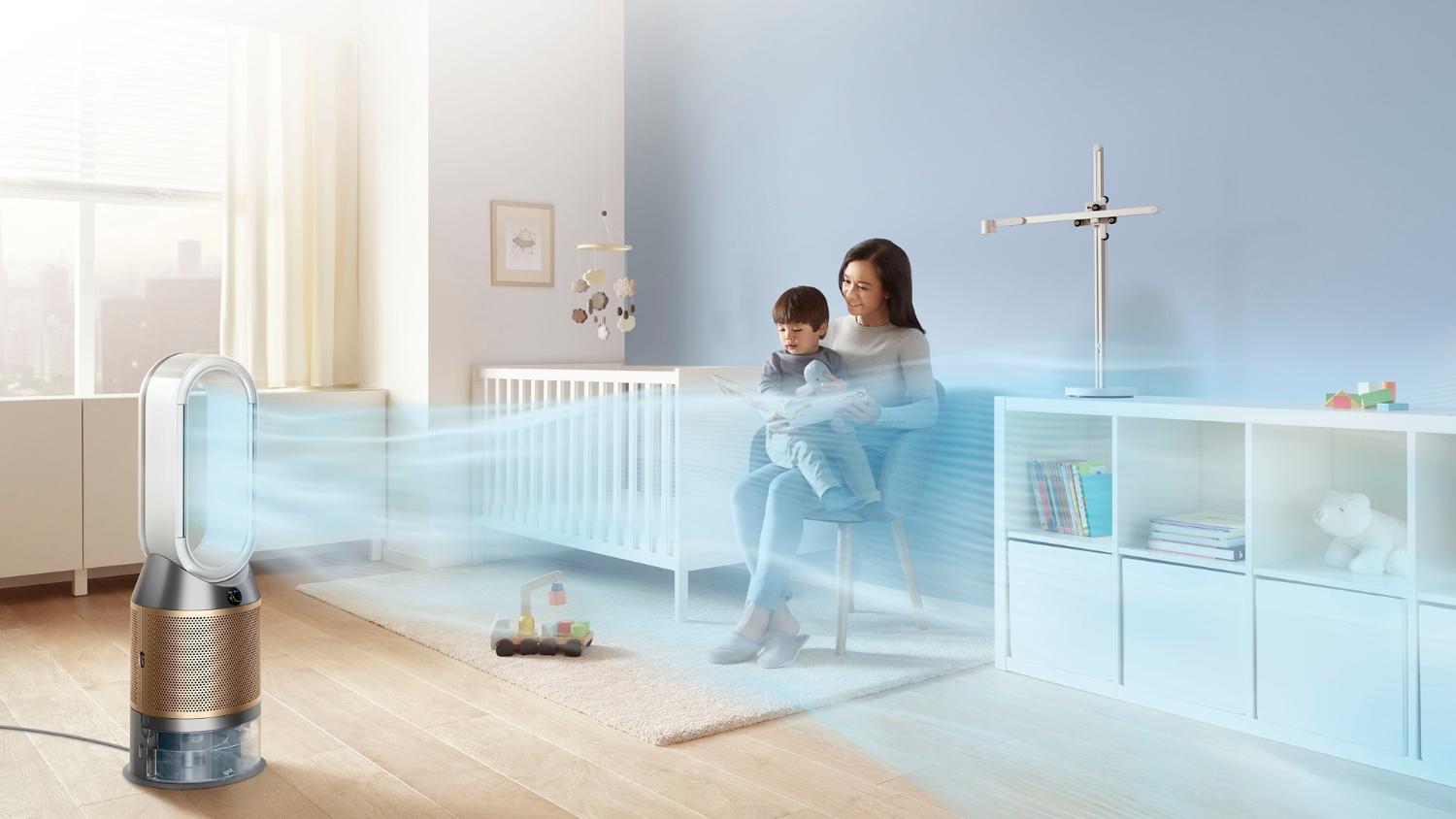 Humidify your environment
Central heating and air conditioning units can contribute to dry air developing in the home, which can cause dehydration. The Dyson purifying humidifying fan automatically maintains the target level of moisture in your air with an invisible stream of evaporated water, and no mist – for a more comfortable environment.

Download the Dyson Link app⁷
Frequently asked questions
Buy direct from the people who made it
¹Tested to DTM-004532.
²Gas capture rates vary.
⁴US Environmental Protection Agency.
⁵Third party full machine testing based on GB/T 18801-2015 formaldehyde cumulative clean mass testing with continuous injection until plateau of formaldehyde CADR is achieved. Results may vary in practice.
⁶Tested for purification coverage in an 2860ft³ chamber. Tested for humidification coverage in a 1447ft³ chamber.
⁷Requires device to run app, Wi-Fi or mobile data, Bluetooth 4.0 support, and iOS version 10 or Android version 5 (or above). Standard data and messaging rates may apply.