With real-time air quality reports on the LCD screen, the Dyson Pure Cool™ purifying fan detects and reports harmful pollutants in the air. Advanced filtration means it captures 99.97% of particle pollution as small as 0.3 microns while Air Multiplier™ technology mixes and projects purified air around your whole room.¹ And with connectivity to the Dyson Link app, you can control your indoor environment, anytime.²

Live air quality reports on the LCD display.
The built-in LCD screen shows you which gases and particles are present in the room, right now.

Dyson Indoor Air Quality Index (AQI)

Shows your current indoor air quality.


Particulate matter PM 10

Shows particles smaller than 10 microns, including pollen, dust and pet dander.


Particulate matter PM 2.5

Measures microscopic particles smaller than 2.5 microns, including bacteria and allergens.


Nitrogen Dioxide (NO₂)

Potentially harmful gases, released by combustion. Includes candles and gas stoves.


Volatile Organic Compounds (VOCs)

Gases released from a wide range of sources, such as aerosol sprays and air fresheners. They include formaldehyde and benzene, household fumes and odours.


Filter life

Shows how much filter life remains on both the HEPA and Active carbon fiters, so you know when to replace them.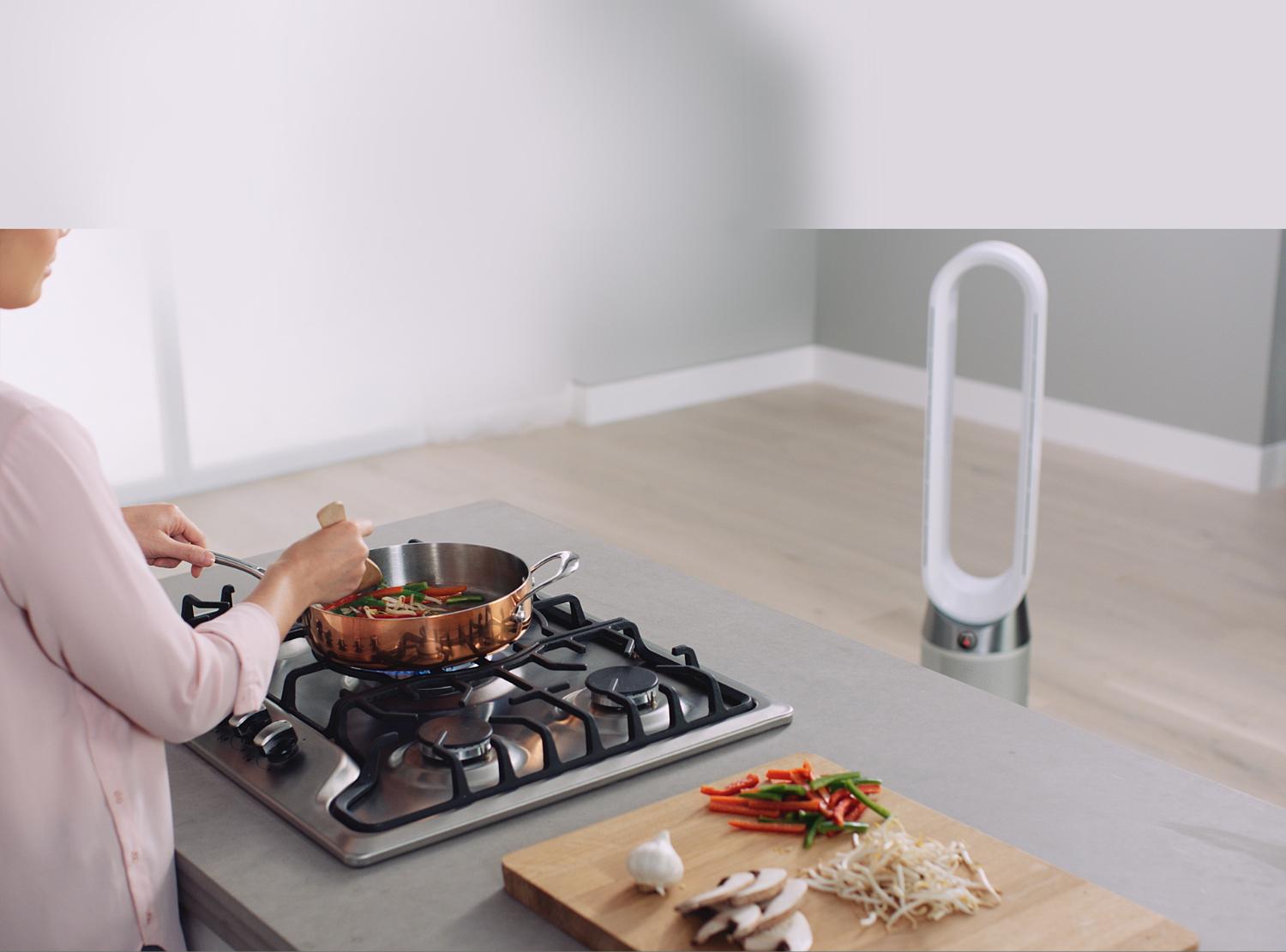 Captures pollutants you can't see.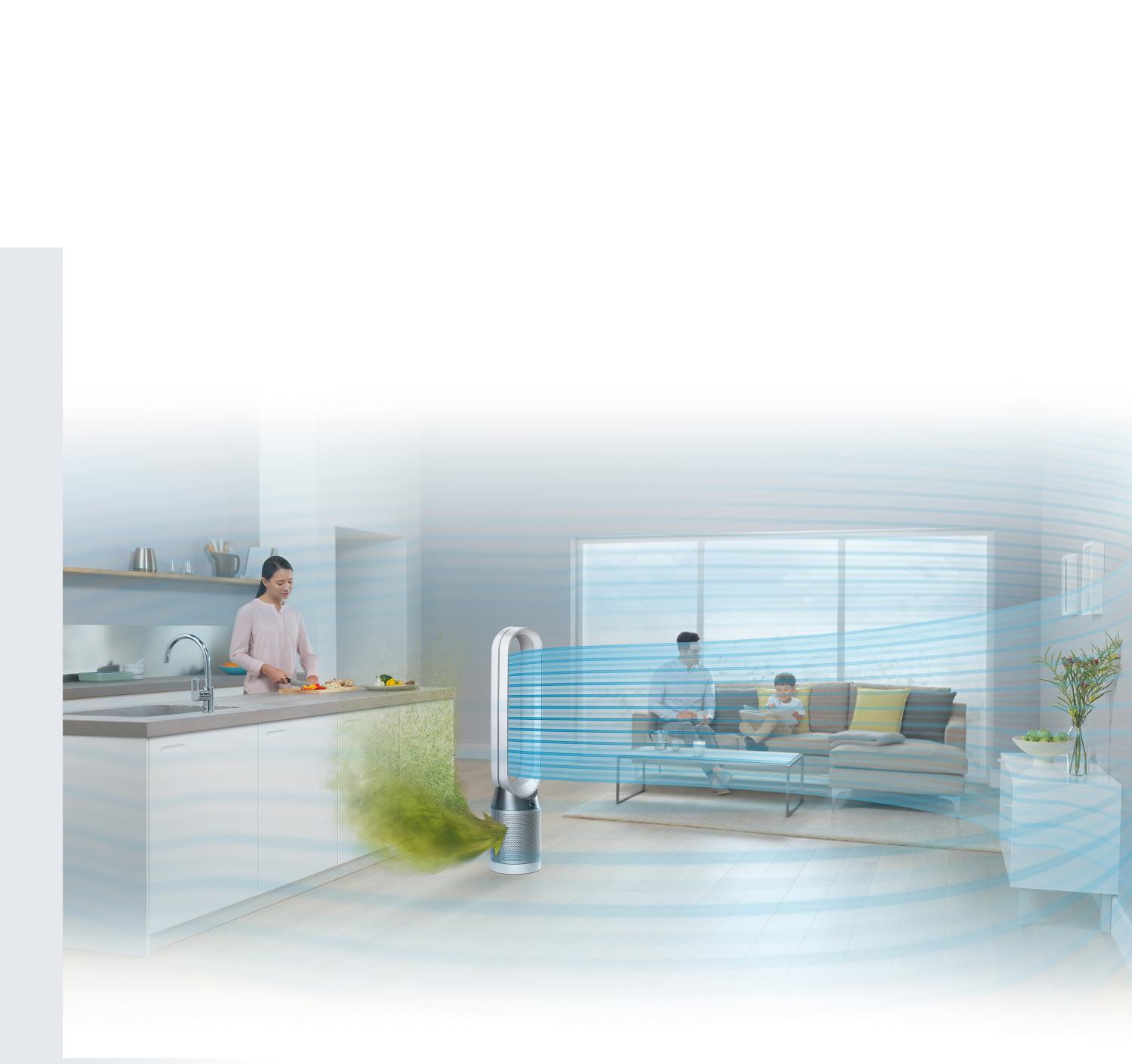 Whole-room purification.
Air Multiplier™ technology projects 290 litres of smooth, powerful airflow each second, to circulate and mix purified air throughout the room. And with a choice of focused and oscillation modes, you can direct it wherever you want.³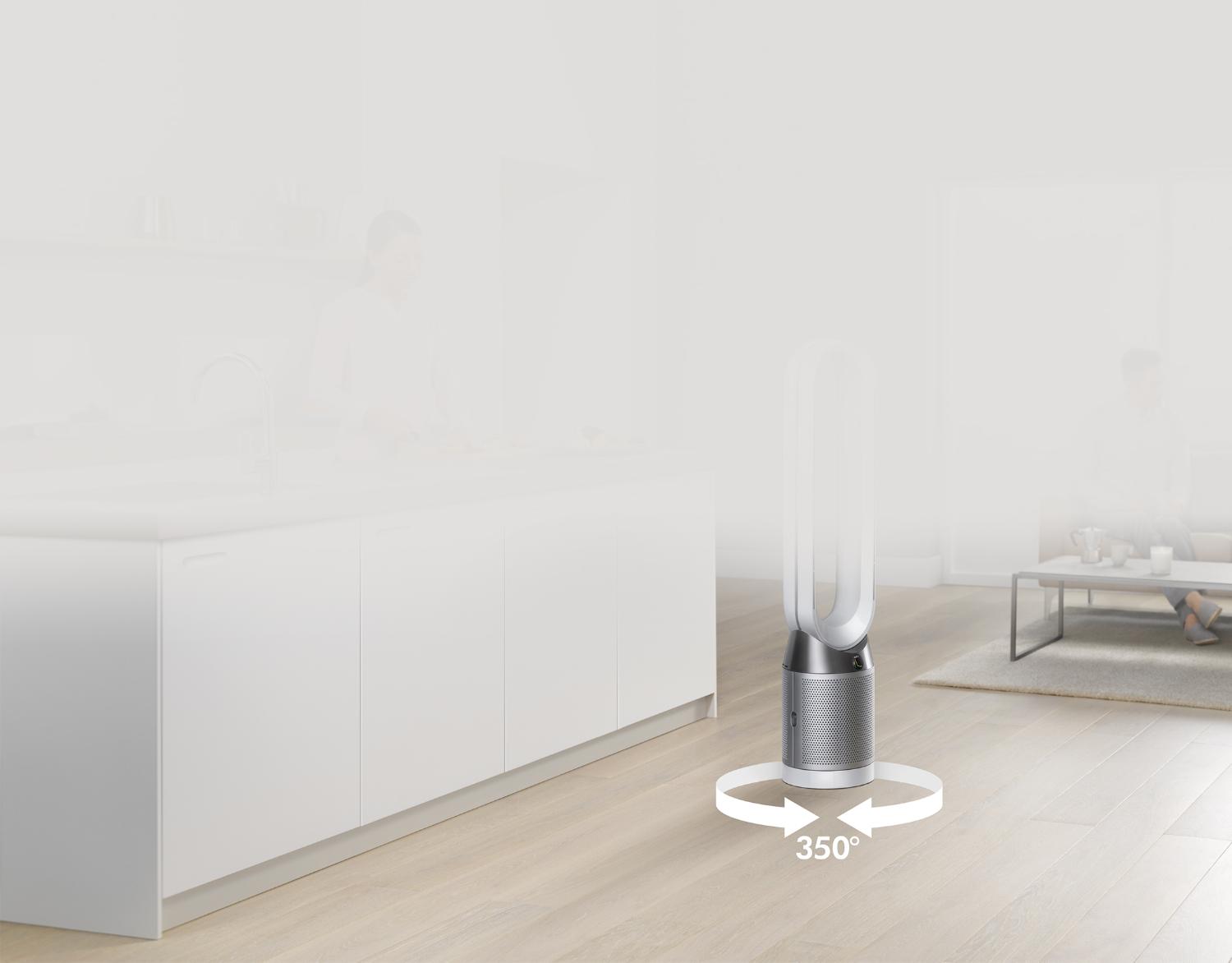 Purifies every corner of the room. Oscillates up to 350° to cool you wherever you want.
New 350° oscillation allows you to circulate and mix air around the whole room. With built-in and customizable settings, so you can choose where to direct air.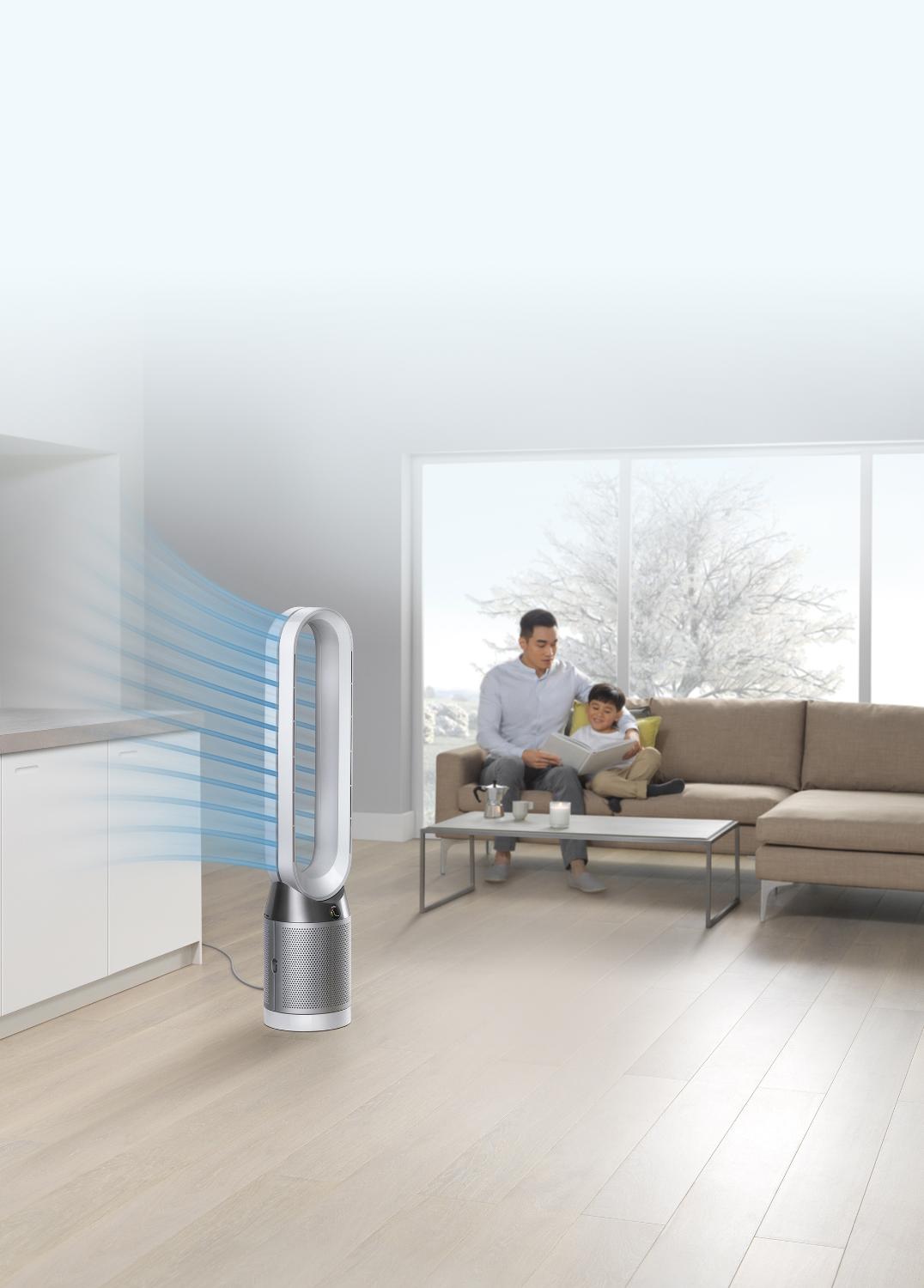 Draft-free backward airflow mode. Purifies without cooling you.
In Draft-free backward airflow mode, the unique Dyson air valve projects air through the back of the machine, while maintaining effective purification.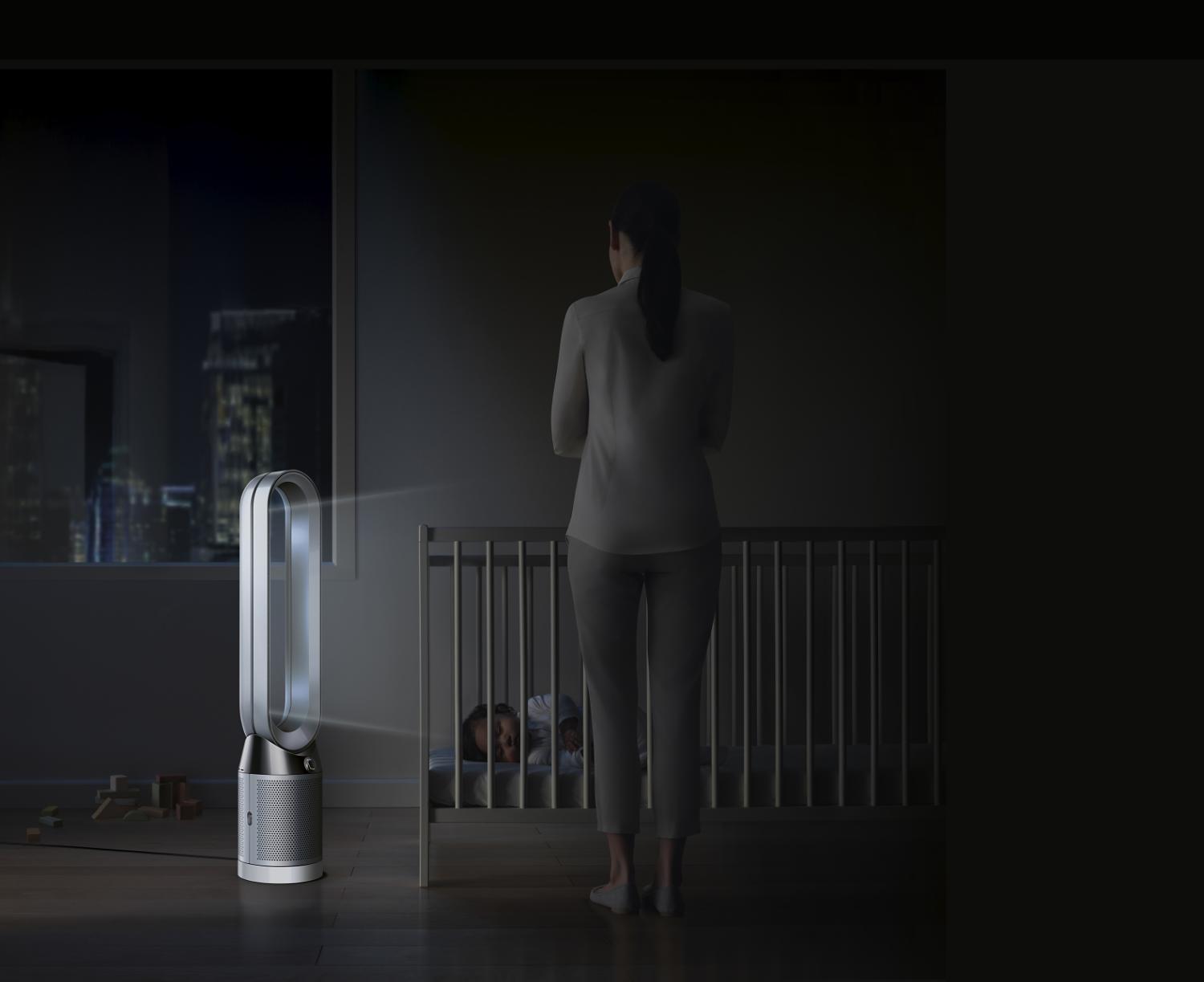 Night-time mode. For lighter sleepers.
Night-time mode uses its quietest airflow settings. So the machine continues to monitor and respond to changes in air quality, using the quietest settings and with a dimmed display.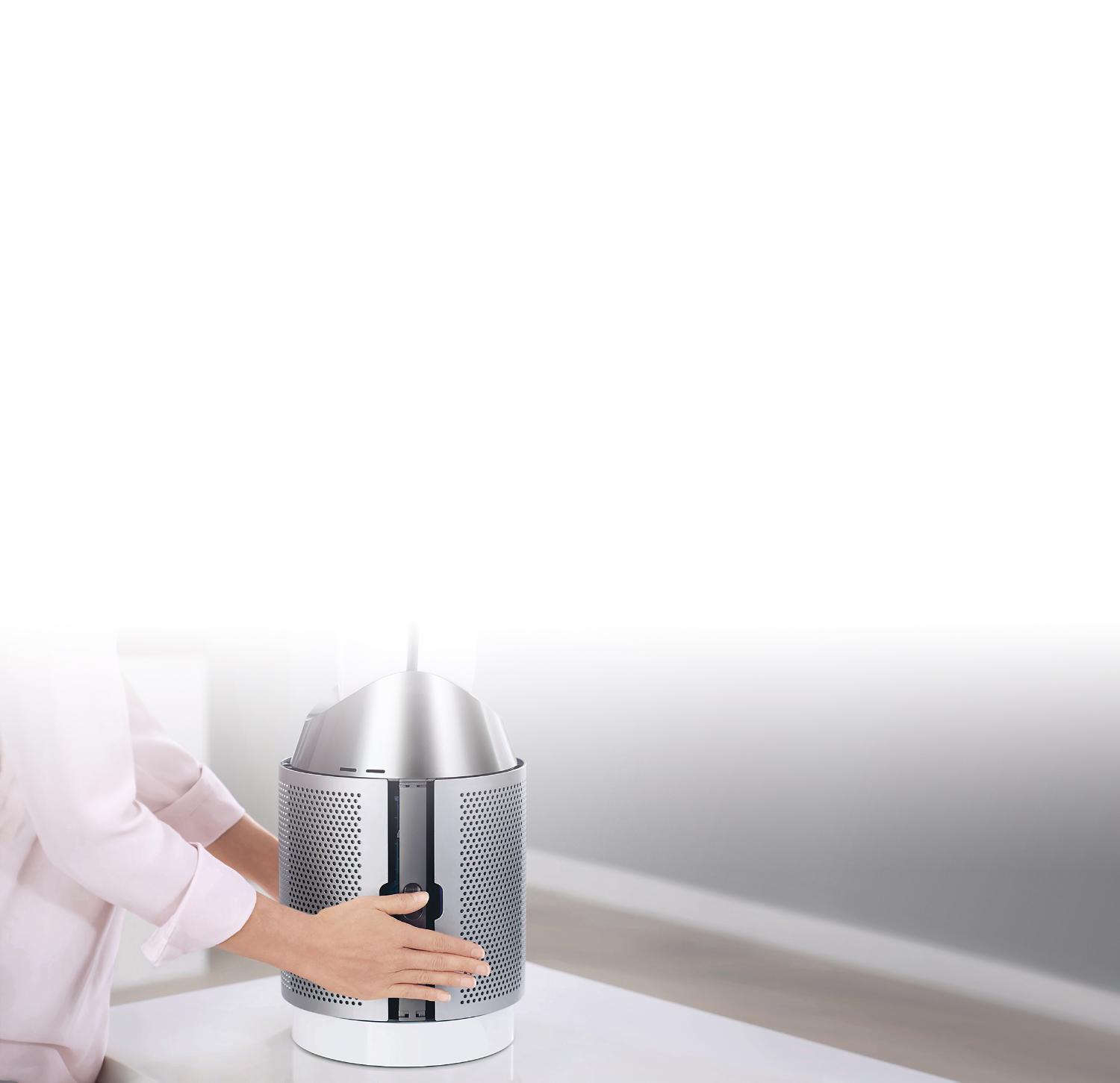 Easy filter maintenance.
Built-in reminders show when each filter needs changing. It's quick and easy to do.
Buy direct from the people who made it
¹Tested to Dyson internal test method TM-003711 in a 290ft² room and DTM801.

²Requires device to run app, 2.4GHz or 5GHz Wi-Fi connection or mobile data, and Bluetooth 4.0 support. For app compatibility, please search for "Dyson Link" on the iOS App Store or the Google Play Store. Standard data and messaging rates may apply.
³In max setting. Tested to Dyson internal test method TM-003711 in a 290ft² room and DTM801.