Powerful suction removes allergens from floors and surfaces.
It's our most efficient cyclone technology. As dirty airflow is sucked into the cyclones, powerful centrifugal forces strip out dust and allergens. Even microscopic particles - like bacteria, pollen and mould - are flung out of the airflow into the clear bin.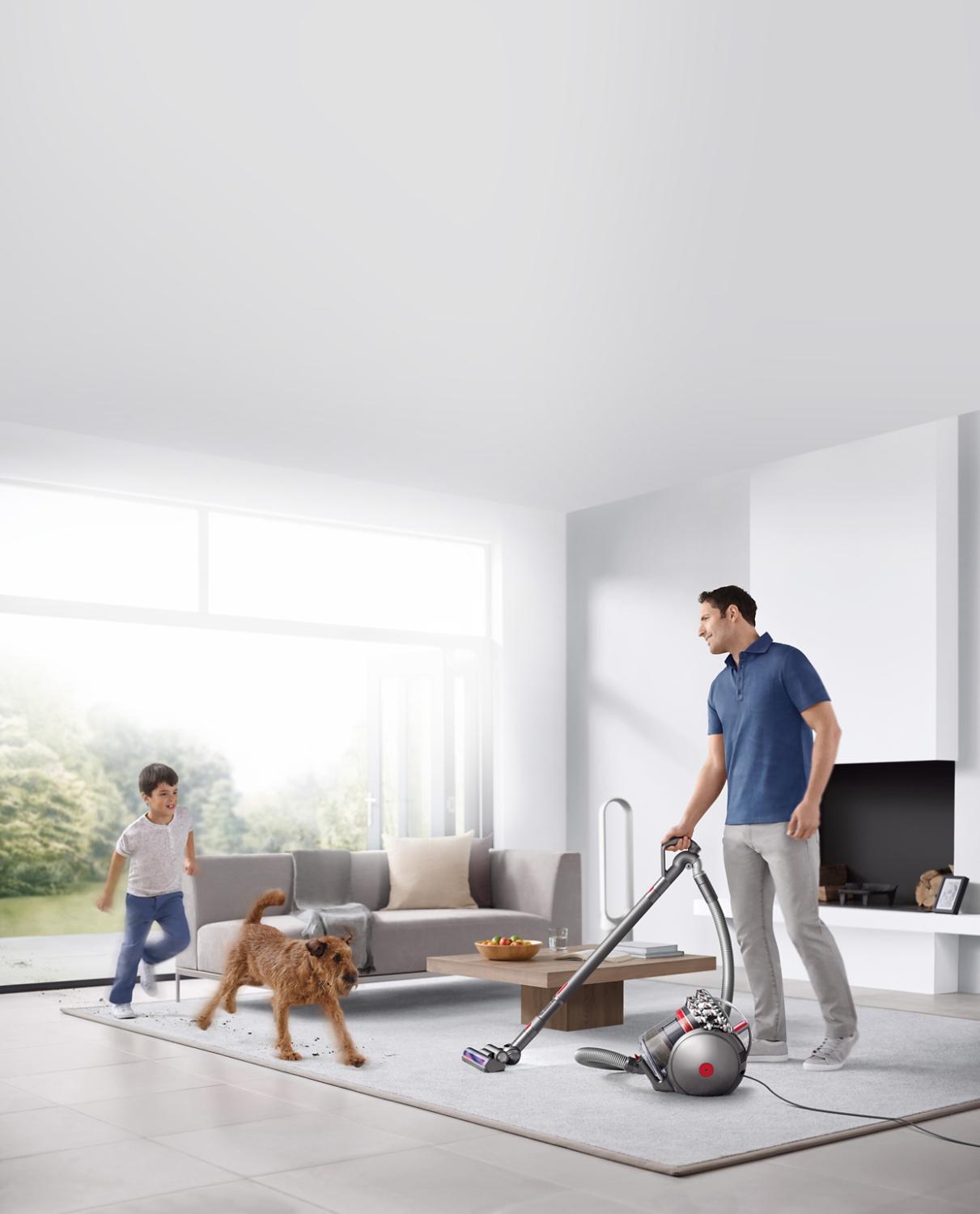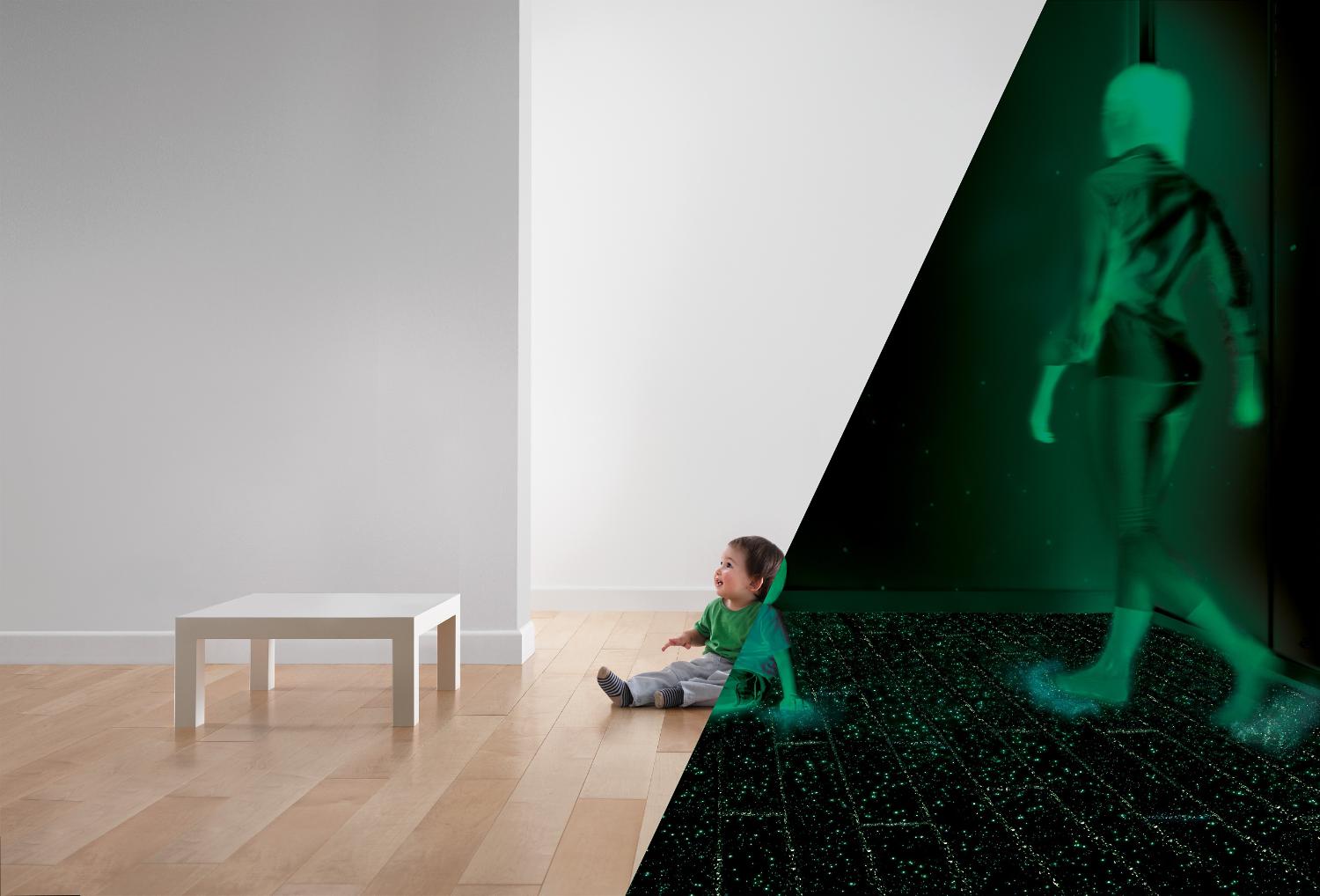 Airborne pollutants and allergens settle as fine dust on surfaces in your home.
Allergens don't stay in the air forever. Our research shows they settle on floors, upholstery and other surfaces. To help remove them, you need to clean effectively.
Conventional cleaning methods can leave allergens behind.
Sweeping flicks dust particles back into the air.

Sweeping and dusting agitates settled particles back into the air, where they can be inhaled or resettle onto surfaces. And because brushes can't reach deep into crevices, dust is left behind after you sweep.


Mops just push the dust around.

Wet cleaning can clump dust together, but mops and cloths don't remove it all. When they push wet dust around, some of it sticks in between cracks and crevices - leaving allergens in your home.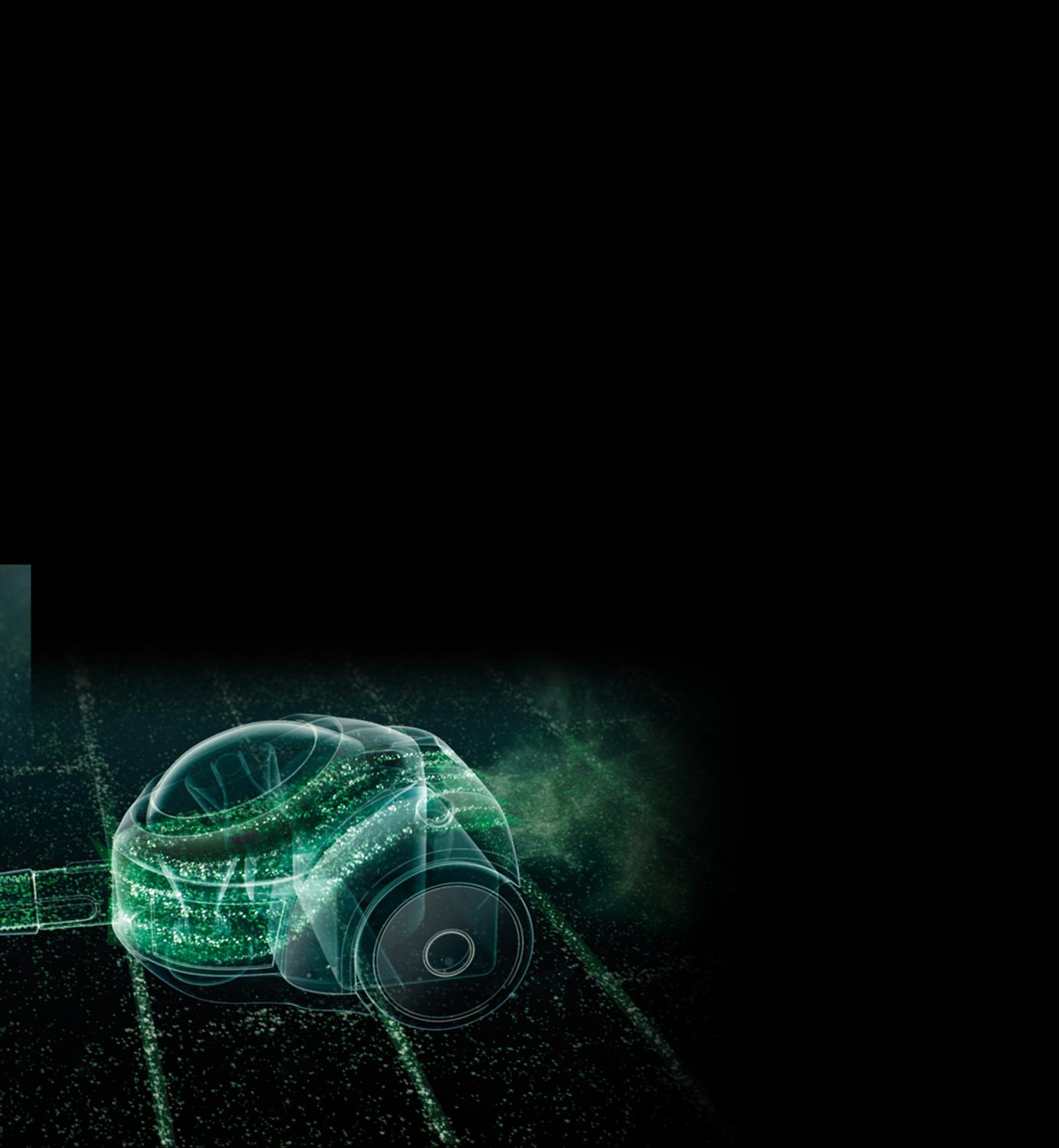 Other vacuum technology can leak dust back into the room.
Vacuums can leave fine particles behind in cracks and crevices. And if the seals and the filters in the machine are not designed well, particles can be expelled back into the air.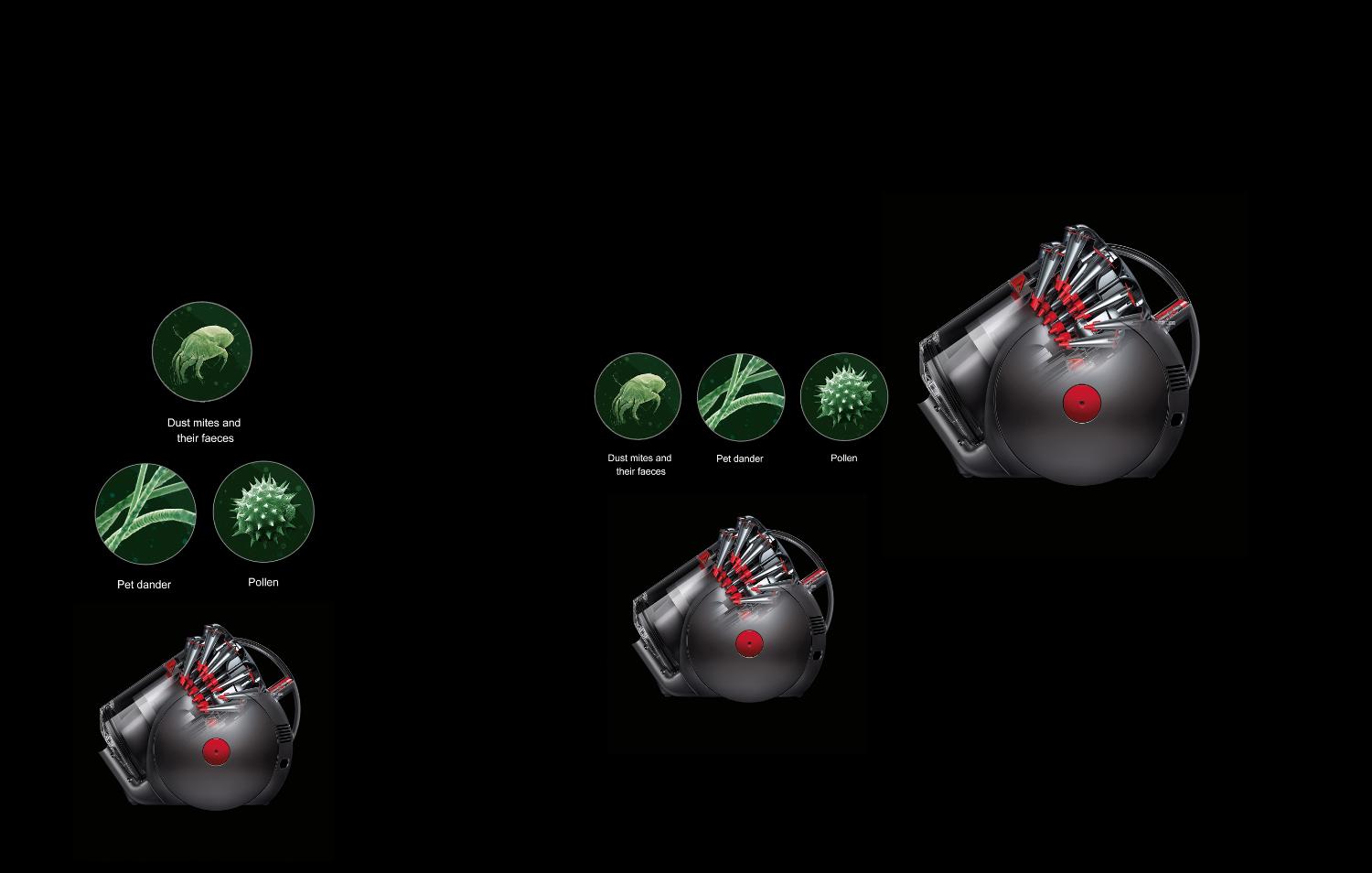 With a Dyson vacuum, allergens and pollutants go into the bin. Not into the air you breathe.
Our cyclones fling dirt straight into the vacuum's clear bin. With whole machine HEPA filtration, the air leaving Dyson vacuums is cleaner than the air you breathe.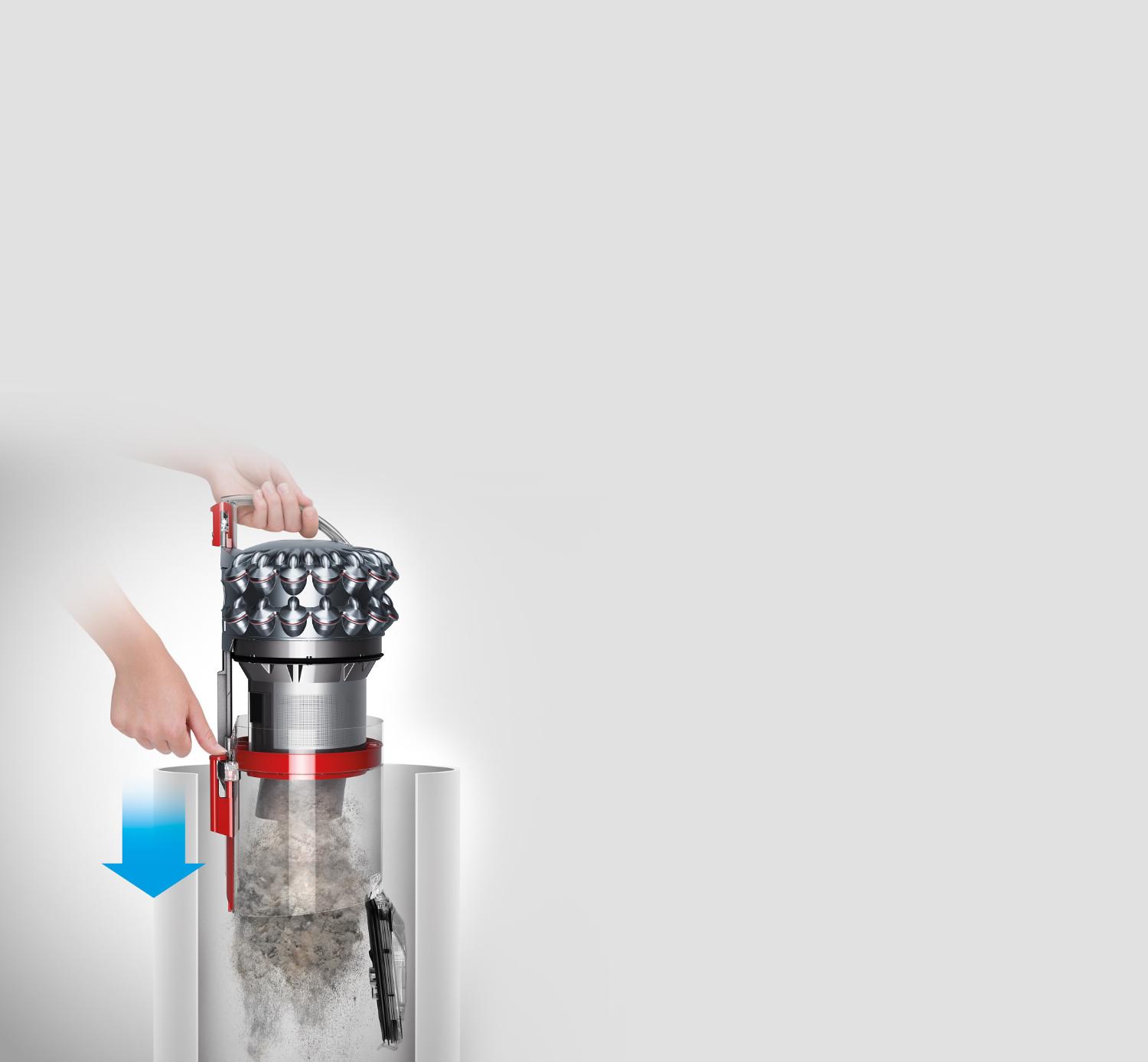 There's no need to touch the dirt.
When you empty the bin, it automatically drives out trapped dust and debris. With just the push of a button.
Dyson machines are certified asthma and allergy friendly™ by Asthma Canada.
The certification mark is only awarded to products that specifically reduce or remove allergens from the home.
Buy direct from the people who made it
Certified asthma & allergy friendly® and the asthma & allergy friendly® symbol are certification marks and registered trademarks of Allergy Standards Limited and Asthma Canada.
*Suction tested to ASTM F558 at the cleaner head, dust-loaded against upright market.