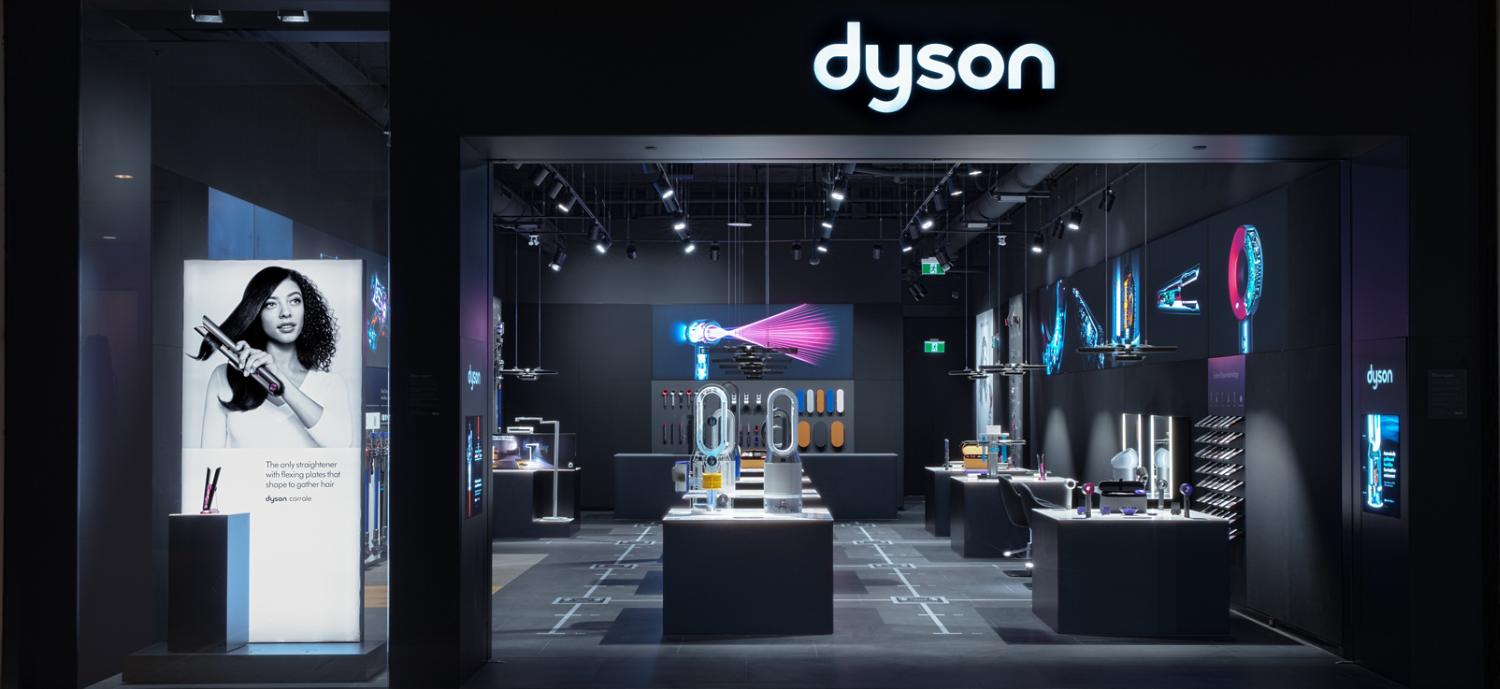 Experience Dyson technology first hand – now in Calgary
Dyson opens its third Dyson Demo store at the Chinook Centre,  designed to encourage people to pick up, test and understand Dyson technology.
September 15 2020

The Dyson Demo Chinook Centre opens today in Calgary. The third Dyson Demo store in Canada, the dedicated space is designed so that visitors can explore, test and try Dyson's full line up of technologies and get advice and support on everything from improving air quality at home to achieving salon styles independently.
In the backdrop of declining physical retail presence and COVID-19, Dyson continues to expand its retail footprint, and has opened a further 16 stores this year including Milan (Gae Aulenti) and Paris (Parly 2) and now Calgary (Chinook Centre). By the end of 2020 we will have 165 Dyson Demo stores globally.
Experience Engineering
Dyson Demo stores are designed as interactive spaces to experience and understand the engineering behind Dyson machines. Throughout the store, rigs modelled on equipment found in Dyson's research and development laboratories sit alongside product displays to allow consumers to explore how Dyson engineers its machines for high performance. Dyson Experts are on hand to give technical support and advice on which machines best suit their needs.
A space dedicated to demonstration

Demonstration is at the heart of the Dyson Demo experience. Visitors are encouraged to test our vacuums on different types of floors, from hardwood to carpet, with varying types of debris. A wall of debris samples is available to test a range of cordless vacuums against a host of household debris often found in Canadian including baking powder, cereal and hair.

Offering a unique opportunity to test Dyson's haircare range, the Dyson Demo Store features a Beauty Salon, where visitors get hands on with Dyson's range of hair care products alongside a Dyson stylist to learn about their hair type and styling needs.  

Within the store, Dyson purifying fans give real time information about the surrounding air quality while working hard to remove any pollutants and VOCs which enter from outside. Alongside the machines, the Dyson Link App allows people to learn more about how our purifiers senses particles and gases and report them in real time.
Dyson Demo Chinook Centre, Calgary, Alberta

Address: CF Chinook Centre, Unit 0138, 6455 Macleod Trail, Calgary, Alberta, T2H 0K8
Phone: 1-403-243-7676
Hours: Monday through Saturday from 11am-7pm, Sunday from 11am-6pm