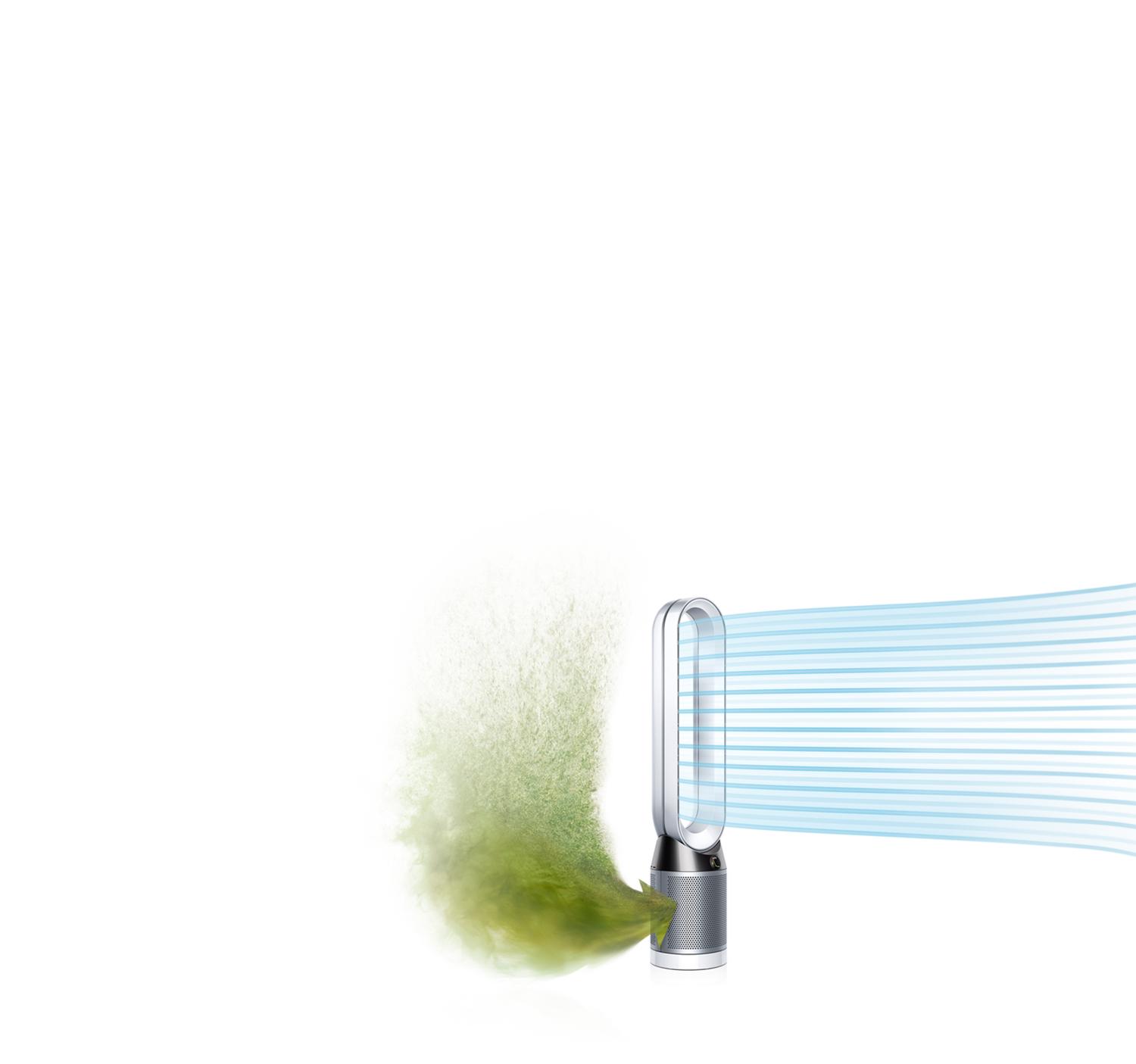 The only air purifying fan to clean a whole room properly.
We design our purifying fans to go beyond test chamber conditions and focus on real home conditions – this is more than just having an efficient filter.¹ Dyson engineers and research concluded that to clean an entire room properly, you need to sense pollution events automatically, capture ultrafine pollutants and project cleaner air around the room using Air Multiplier™ technology. Only the Dyson purifying fan is designed and tested to do all of this.²

PM 10

Pollen and allergens
from plants and flowers
Formaldehyde

Carpets, rugs
and flooring


Odours

Household fumes
and cooking


Benzene and VOCs

Cleaning products
and scented candles


Nitrogen Dioxide

Gas stoves and
car exhausts

Dyson air purifying fans sense and capture pollution, then project purified air throughout your whole room.²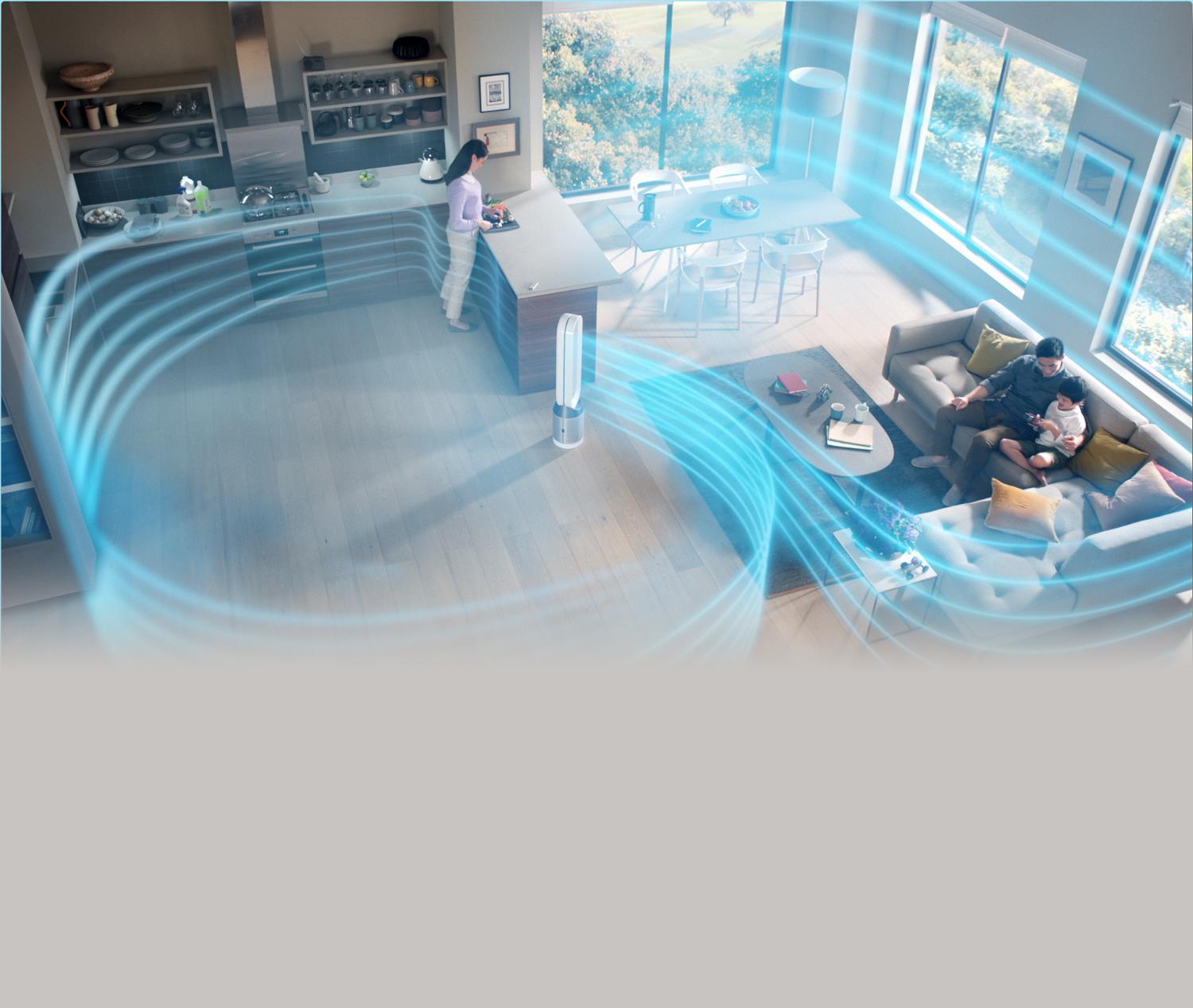 Sealed air filtration system.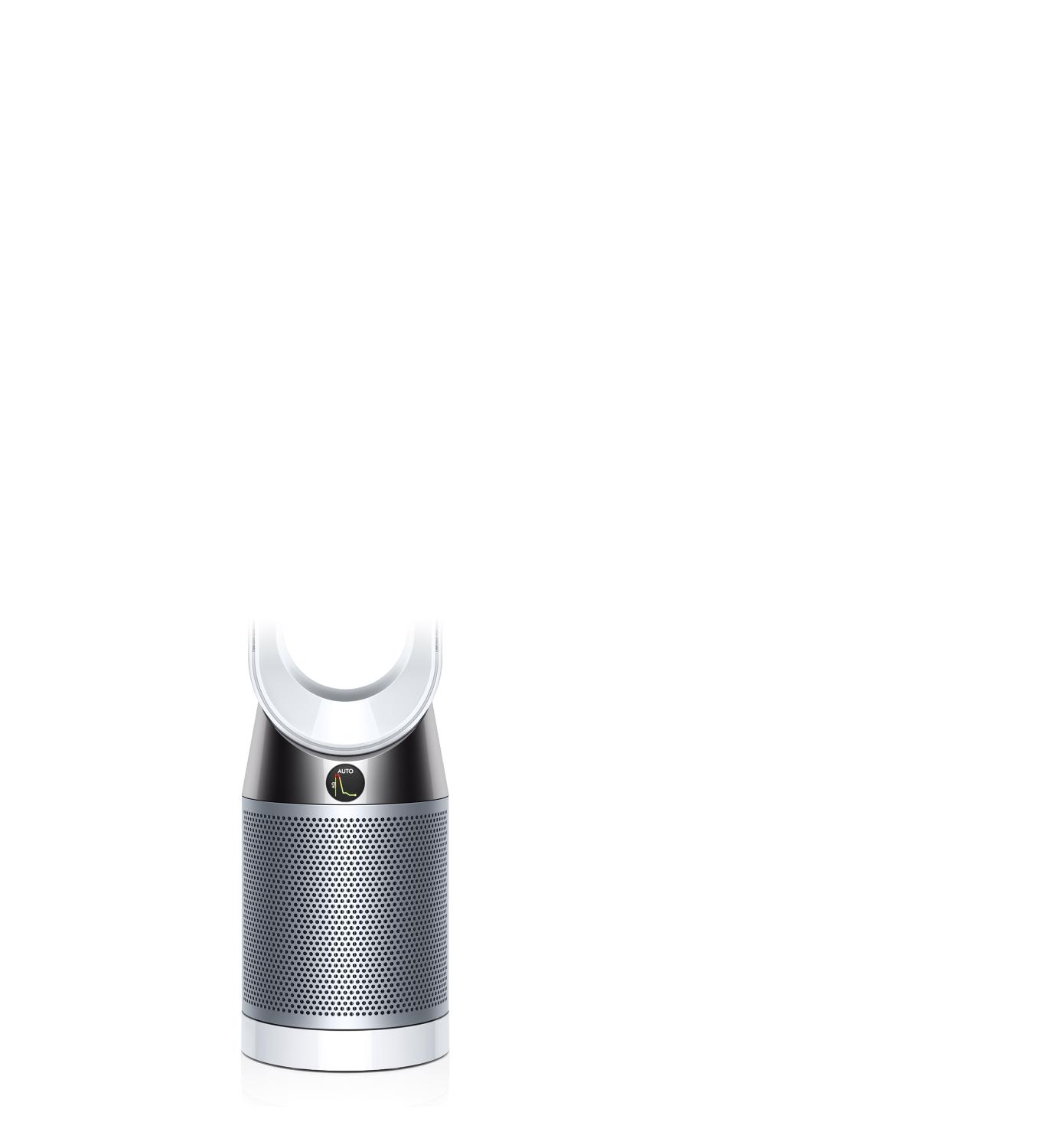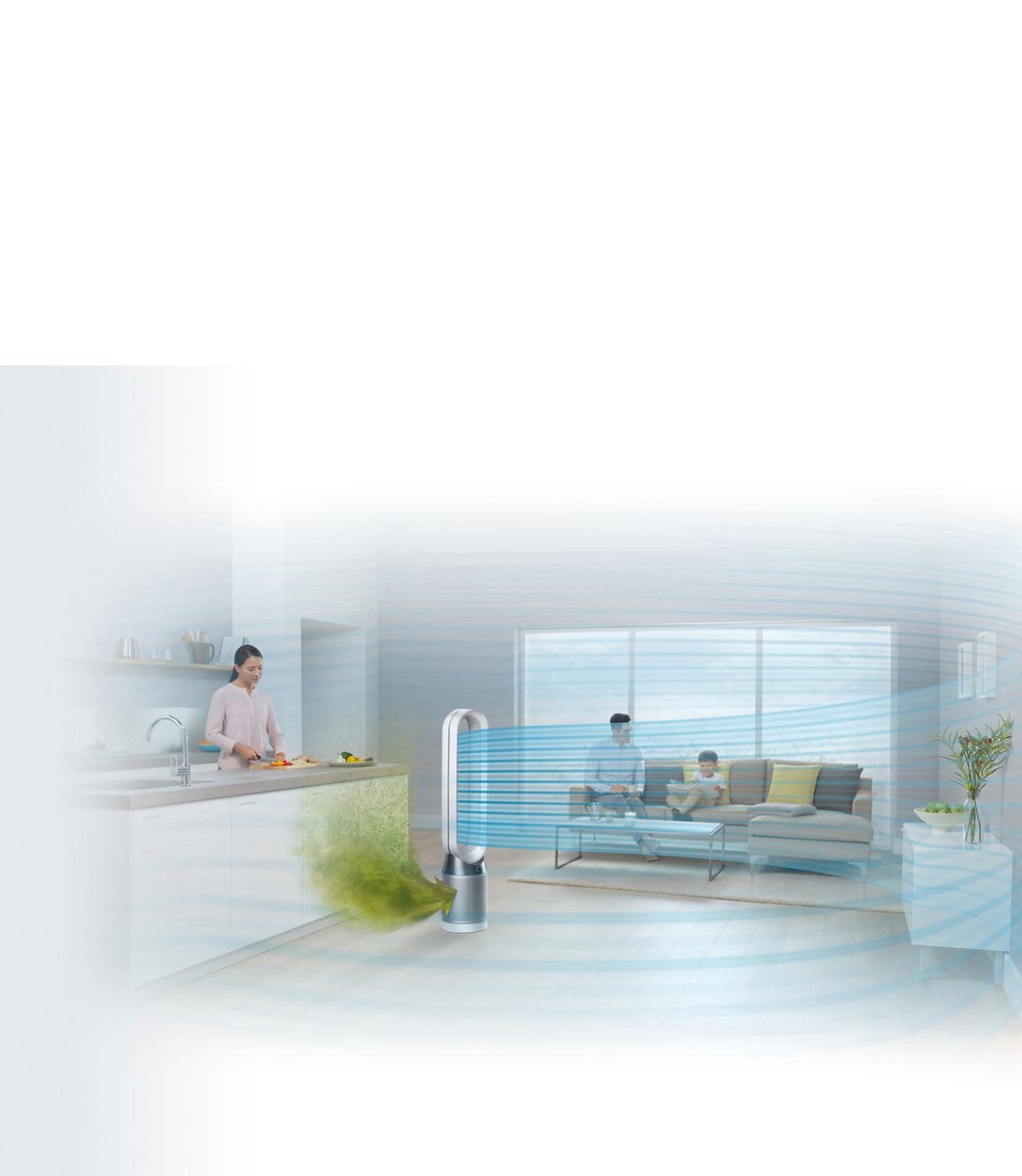 Projects purified air around the whole room using Air Multiplier™ technology. Mixes and circulates the air, to reach every corner of the room.²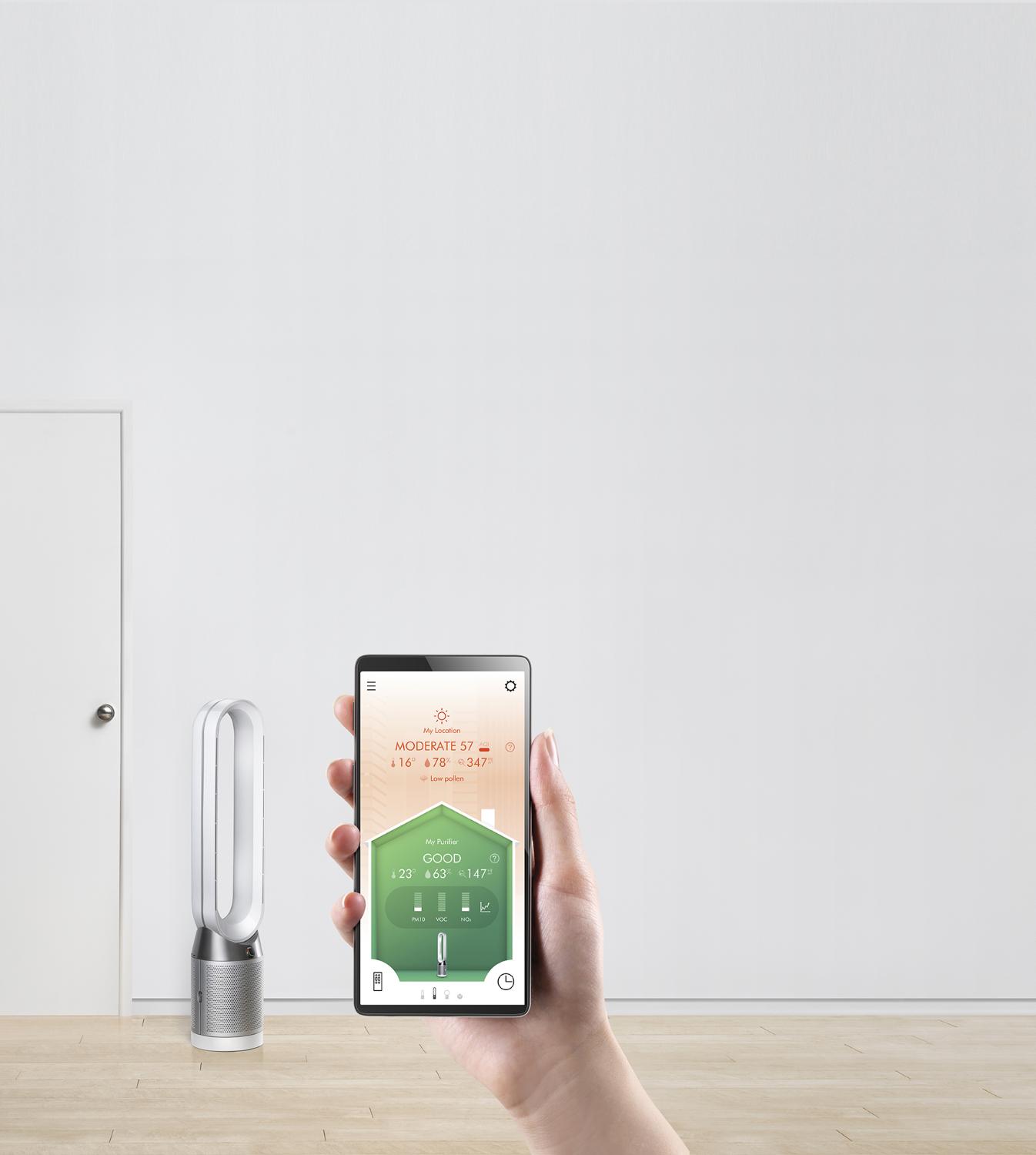 Intelligently control and monitor your air quality, with the Dyson Link app.
Control your Dyson Pure Cool™ purifying fan and quickly monitor air quality indoors and out – direct from your device. Schedule, remotely control and personalize your machine.⁴
Download the Dyson Link app.
Buy direct from the people who made it
¹The AHAM AC1-2015 standard sets out how air cleaner manufacturers can define their performance by "the relative reduction of particulate matter suspended in the air in a specified test chamber" - this means their performance is based on cleaning efficiency rates only. 

²Tested to Dyson internal test method TM-003711 in a 290ft² room and DTM801. 

⁴Requires device to run app, 2.4GHz or 5GHz Wi-Fi connection or mobile data, and Bluetooth 4.0 support. For app compatibility, please search for "Dyson Link" on the iOS App Store or the Google Play Store. Standard data and messaging rates may apply.

Apple and the Apple logo are trademarks of Apple Inc., registered in the U.S. and other countries. App Store is a service mark of Apple Inc., registered in the U.S. and other countries.
Google Play and the Google Play logo are trademarks of Google Inc.