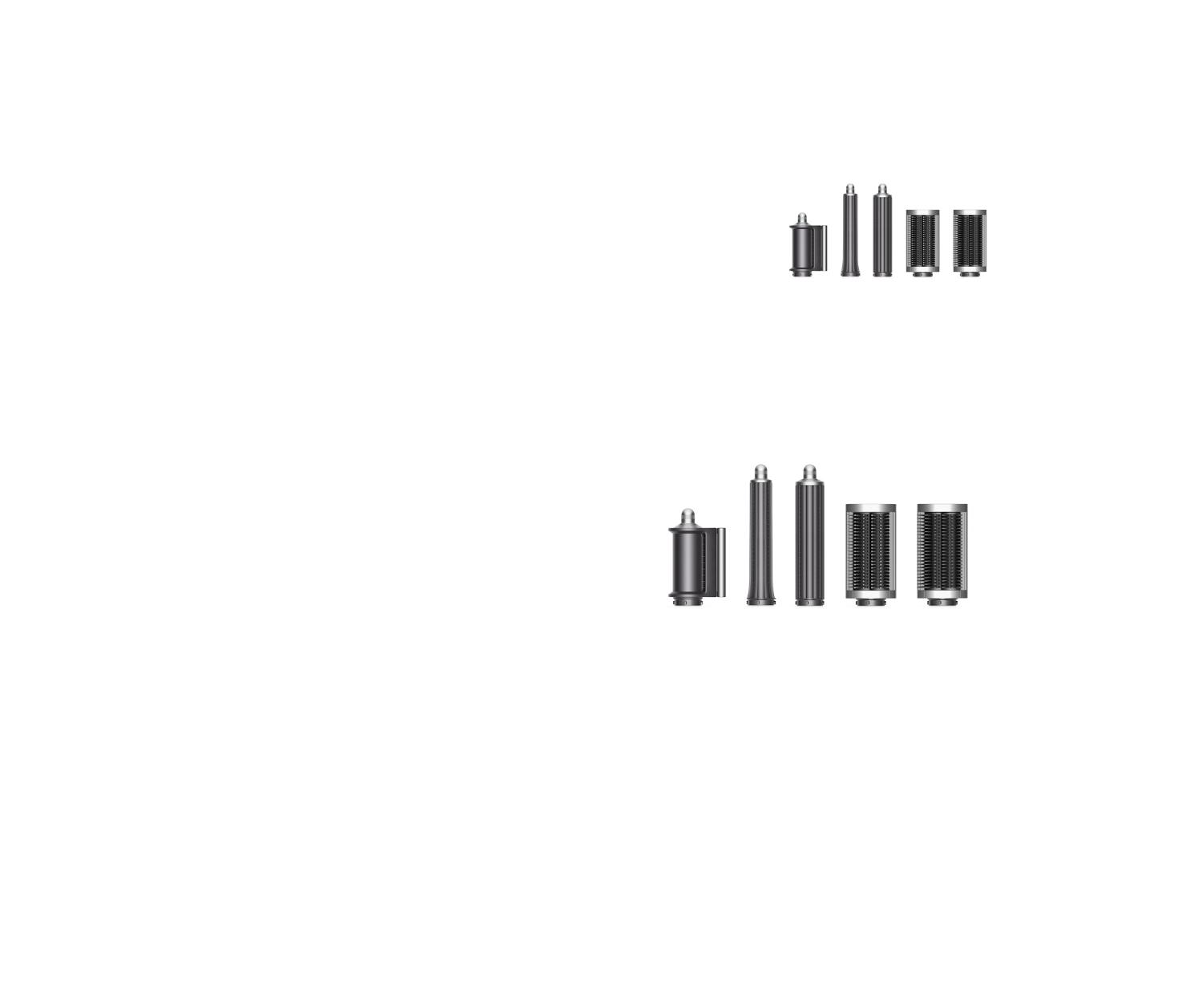 Attachment upgrade Complete long
Upgrade your Dyson Airwrap™ multi-styler Complete long with re-engineered attachments that use powerful Enhanced Coanda airflow for increased control. For hair chest-length or longer.
Upgrade your multi-styler with re-engineered attachments that harness Enhanced Coanda airflow for increased control

Frequently asked questions
Why are there different Dyson Airwrap™ stylers and attachments?
Not everyone has the same hair type, or wants the same style. So we've designed different attachments to work for different hair types and create different styles. We've created two styling sets with attachments for specific hair types, and a set with attachments for multiple users or styles.
Can I use the Coanda smoothing dryer on any hair type?
The Coanda smoothing dryer has two modes, Drying and Smoothing. The Drying mode can be used on any hair type to pre-dry hair or set finished styles. The Smoothing mode can be used to hide flyaways and works best on naturally straight or wavy hair, or straightened hair of any type.
Does my hair have to be wet to start styling?
Yes. For best results, start with freshly washed hair. All our brushes can be used on wet hair, but the barrels work best on damp hair. Use the Coanda smoothing dryer in Drying mode to get hair to damp before styling with the barrels.