Soft roller cleaner head.
Invented for hard floors. Sucks up fine dust and large debris simultaneously.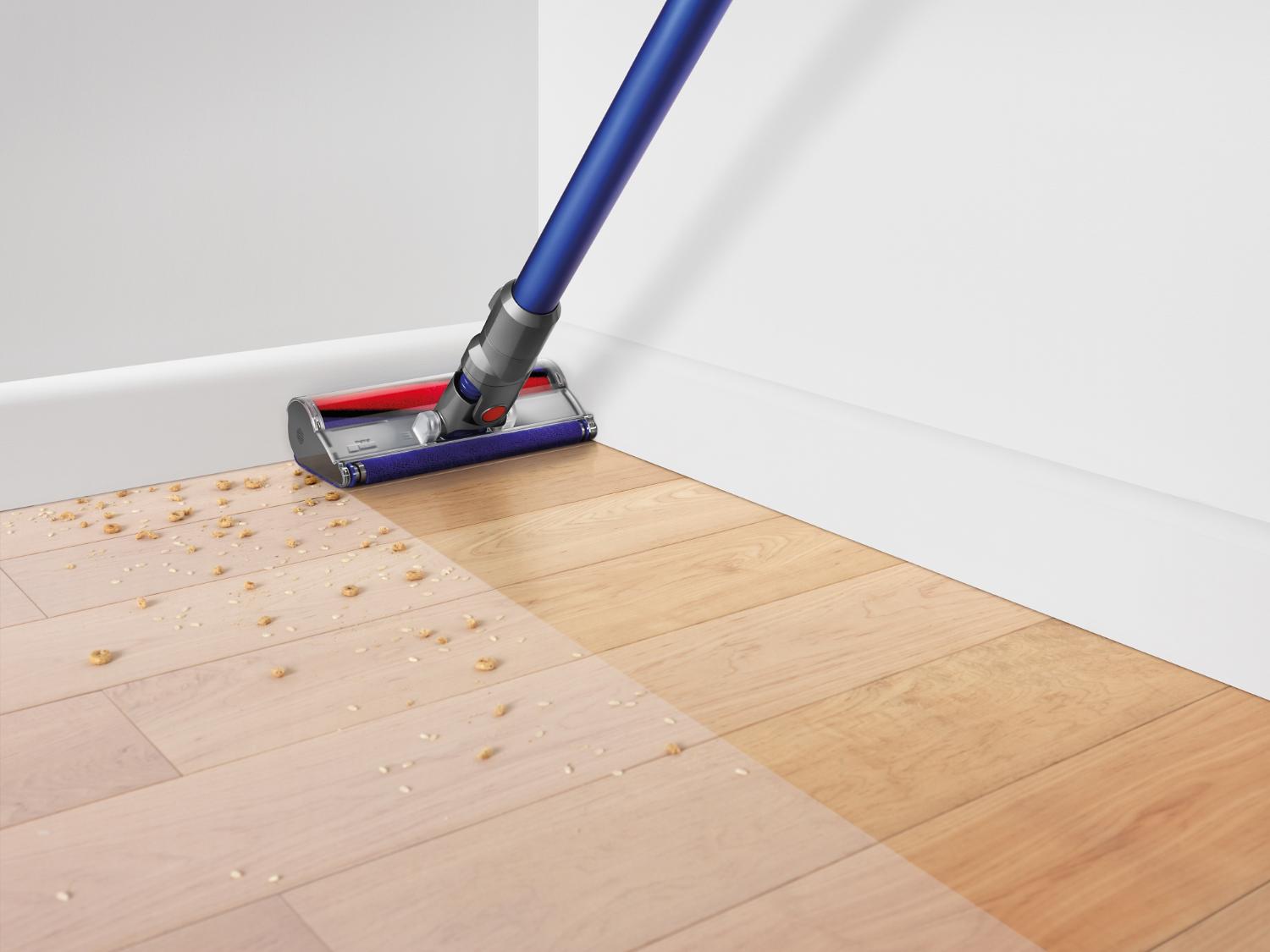 Direct-drive motor.
The direct-drive motor sits within the cleaning roller, allowing full width, edge-to-edge cleaning.
Unique cleaner head construction.
Instead of a Brush bar with bristles, the Soft roller cleaner head uses a roller to capture dust and debris at the same time.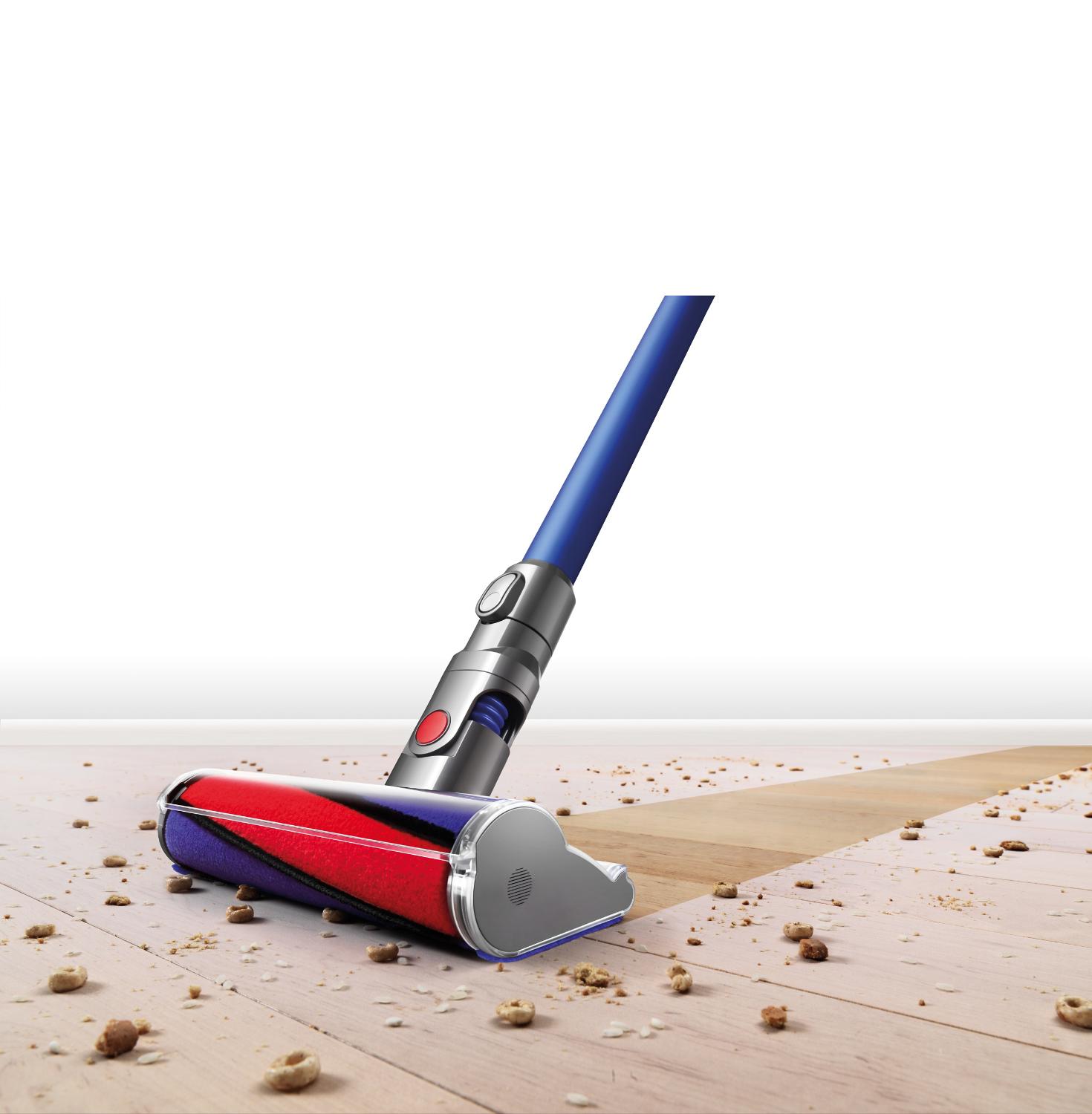 Gentle on hard floors, tough on dirt.
Soft woven nylon envelops debris, while anti-static carbon fibre filaments remove fine dust from hard floors.
Articulating base plate
The articulating base plate ensures that the brushes remain in constant contact with a surface.

Brushes positioned further forward
The heads are positioned so that the brushes reach to the front and sides of the tool - drawing hair and dirt in from all directions.

No brush bar for hair to wrap around
More hair is released straight into the bin than with any other mini turbine tool.
Also fits these machines
Some machines are excluded from the ranges shown
Dyson V6 Absolute
Dyson V6™️ Absolute
Delivery details
Shipping for accessories and spare parts is $5.99. Orders will be shipped within 2-7 business days via Canada Post.