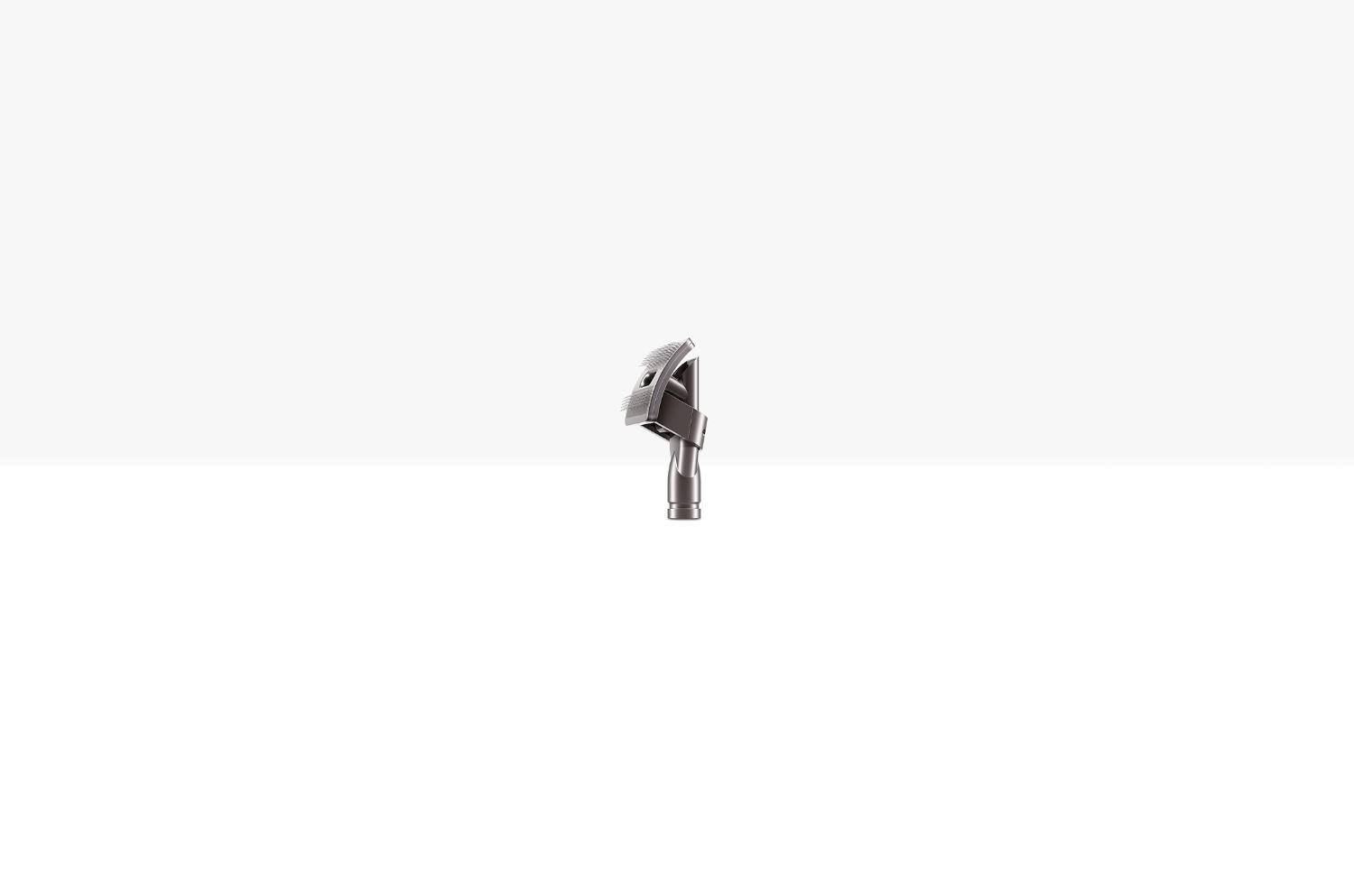 Pet groom tool
Dyson-engineered accessory to groom medium and long haired pets.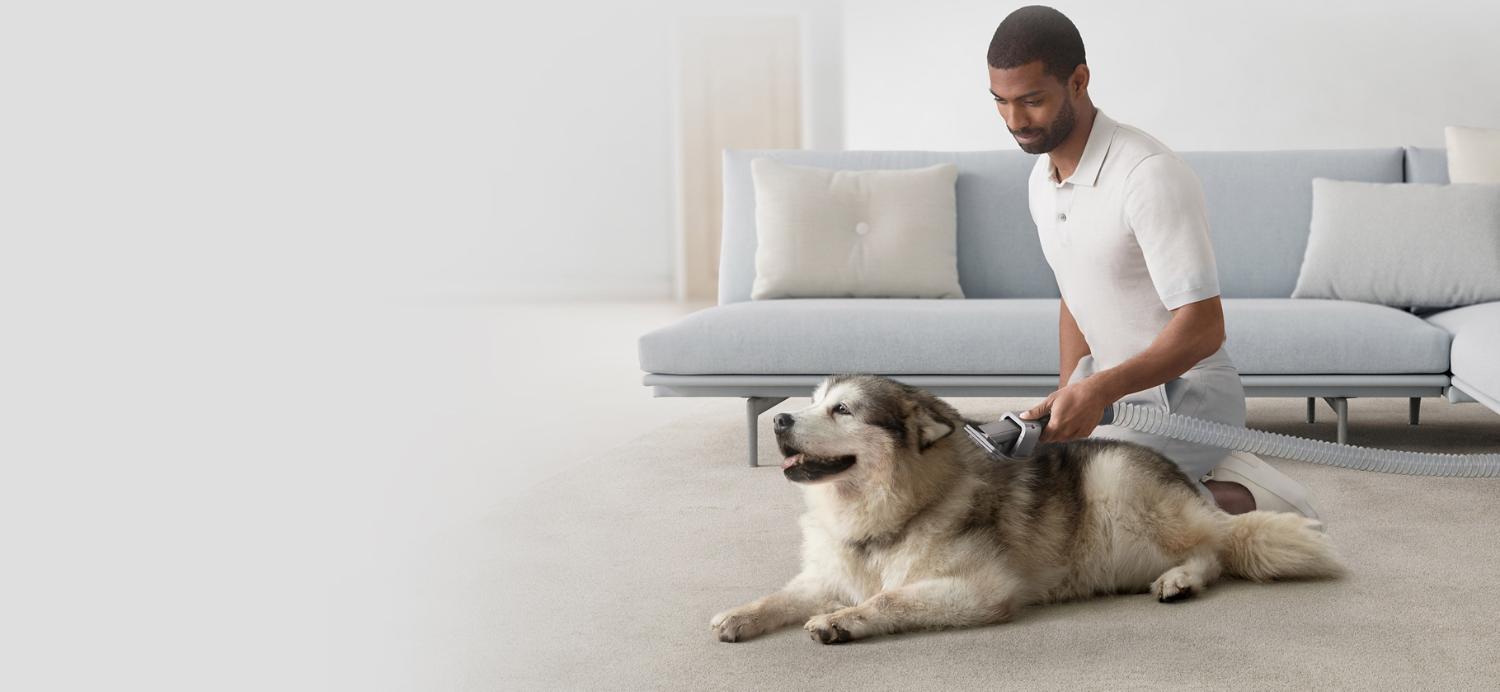 Pet groom tool
Captures loose hair and dander as you brush your pet. Flexible bristles self-clean in an instant.
Sound engineering

Dyson's Pet groom tool is acoustically engineered to keep things more peaceful for your pet.

For medium and long haired pets

You can use the Pet groom tool on any pets you already groom using a standard slicker brush.

Self-cleaning

Release your thumb to retract the bristles. The vacuum sucks tangled hair straight into the bin.

Angled bristles

364 slicker bristles angled at 35° flex to an upright position as you brush, penetrating deep to grab loose hairs.
Also fits these machines
Some machines are excluded from the ranges shown
Dyson DC07 All Floors
Dyson DC07 Animal
Dyson DC07 Pink
Dyson DC14 Full Kit
Dyson DC14 Total Clean
Dyson DC23 All Floors
Dyson DC23 Turbinehead Animal
Dyson DC33 Multi Floor
Dyson DC33 Multi Floor
Dyson DC33 Origin
Dyson DC37 Animal
Dyson DC37 Multi Floor Pro
Dyson DC37 Origin
Dyson DC66 Animal
Dyson DC66 Full Kit
Dyson DC66 Multi Floor (Silver/Blue)
Dyson DC66 Multi Floor (Yellow)
Dyson Ball Animal 2
Dyson Ball Animal 2 Origin vacuum
Dyson Ball Animal 2 Total Clean (Costco Exclusive)
Big Ball Total Clean (Costco Exclusive)
Dyson Big Ball Animal
Dyson Big Ball Multi Floor
Dyson Big Ball Origin
Dyson Big Ball™️ Extra
Dyson Cinetic Big Ball Animal
Dyson Cinetic Big Ball Multi Floor
Dyson Cinetic™ DC77 Animal
Dyson Cinetic™ DC77 Multi Floor
Dyson Light Ball Multi Floor
Dyson Slim Ball Multi Floor