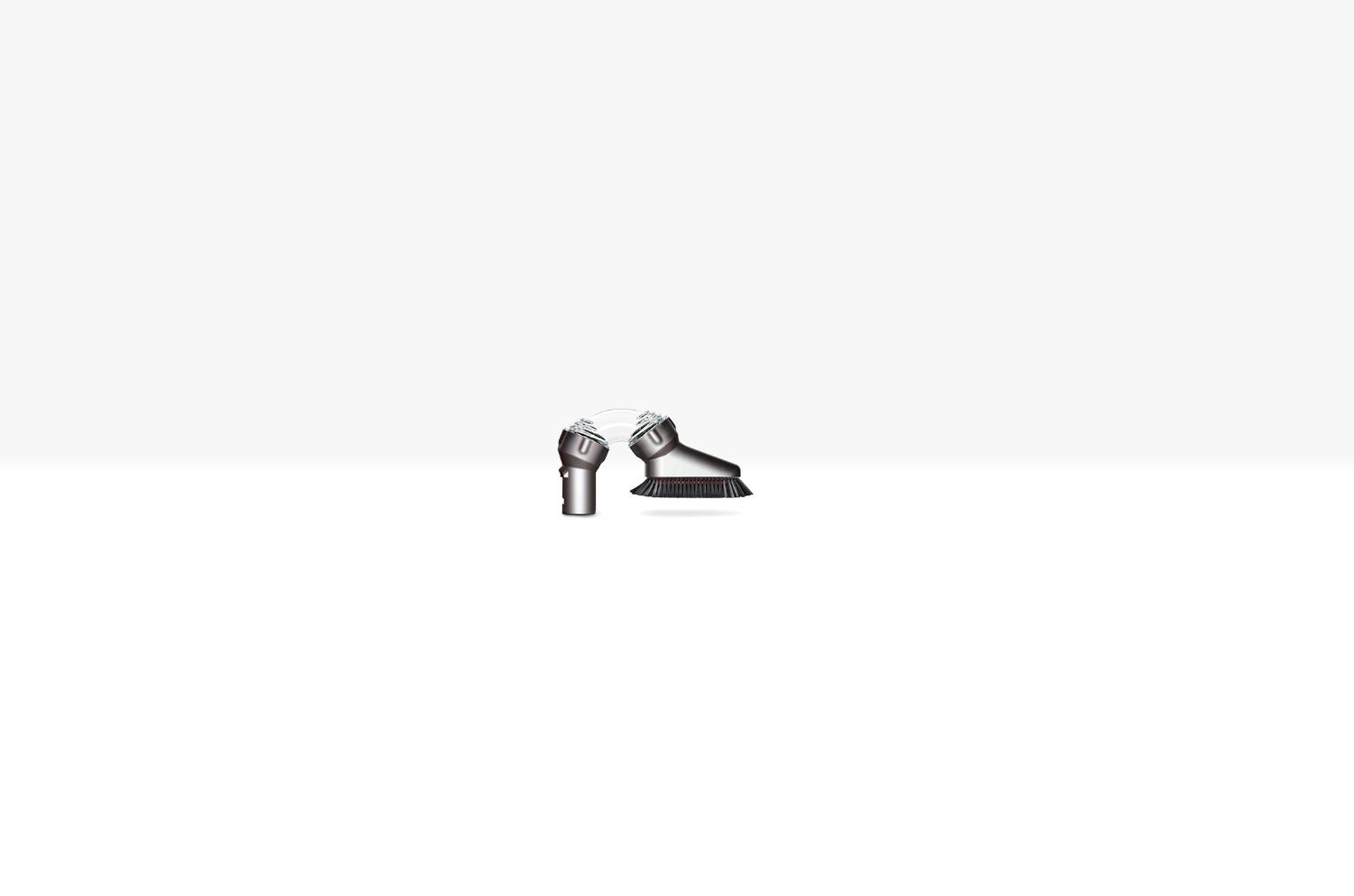 Up-top adaptor
Bends and locks at different angles. Fits any compatible tool for effective cleaning in hard-to-reach high areas of your home.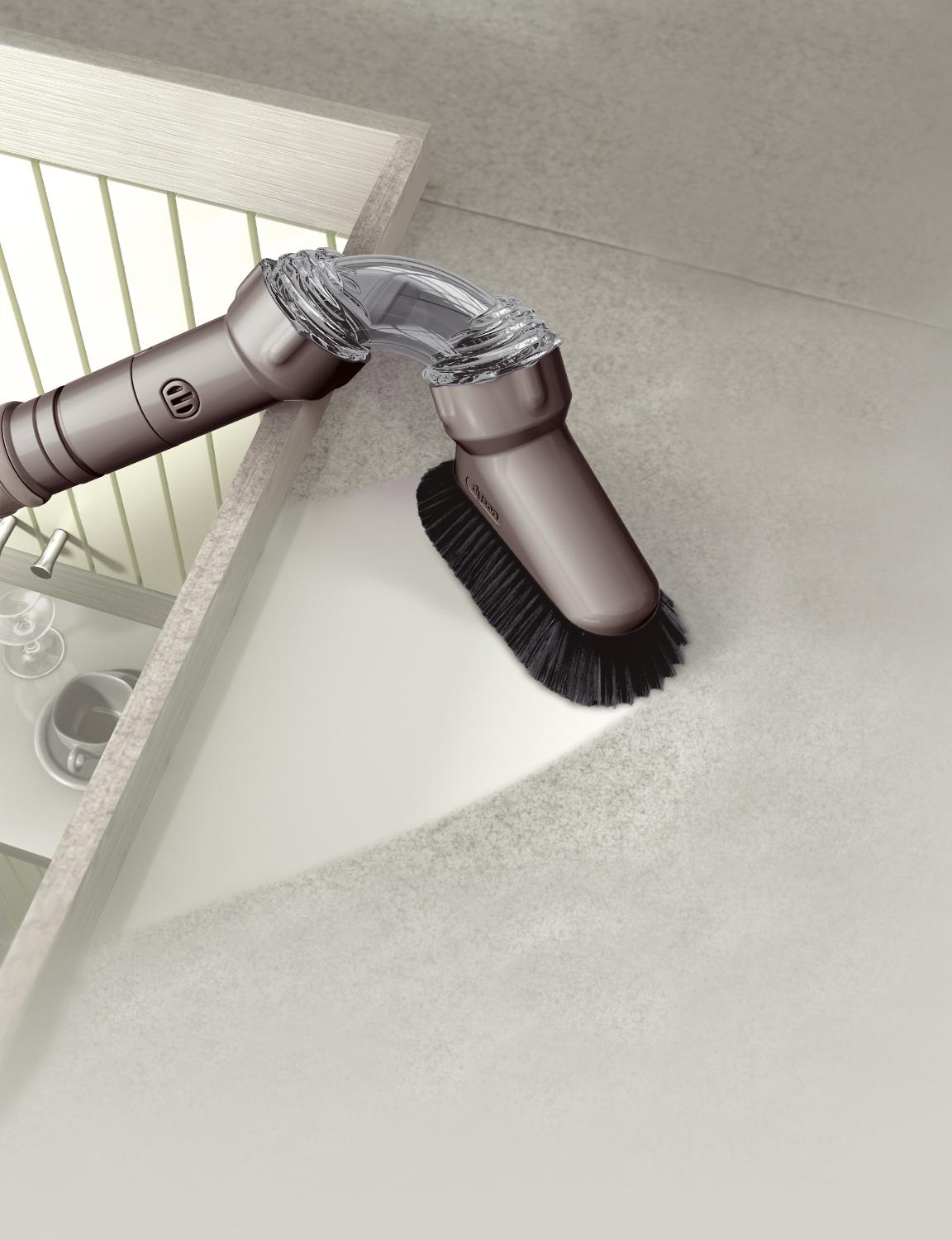 Gently removes dust and allergens.
Fine nylon bristles remove dust from door frames, wardrobes, light fixtures and other hard-to-reach areas.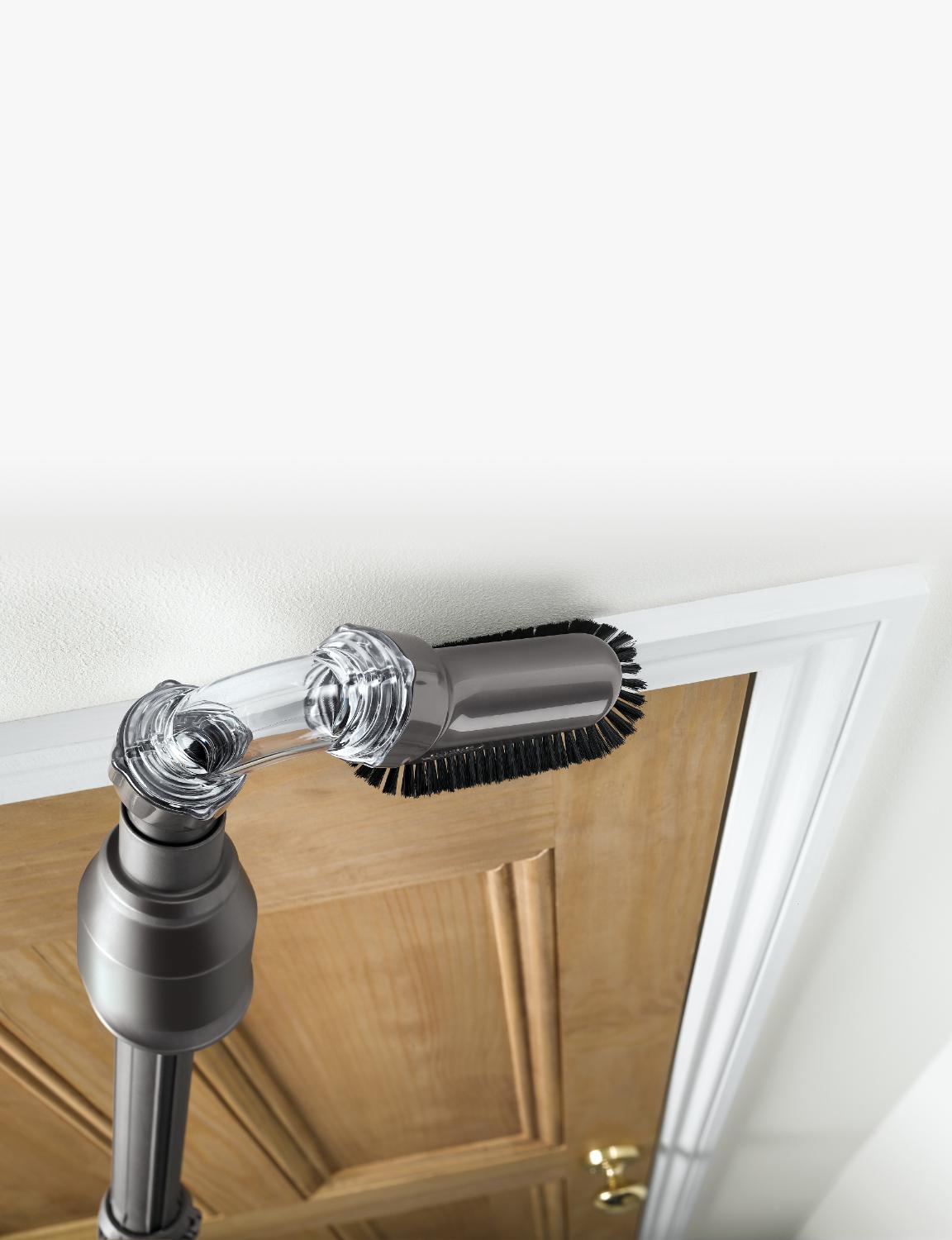 Adjustable control.
Rotation joints lock into position with a simple click, for rigidity at multiple angles. A felt bumper strip ensures it's kind to screens and surfaces.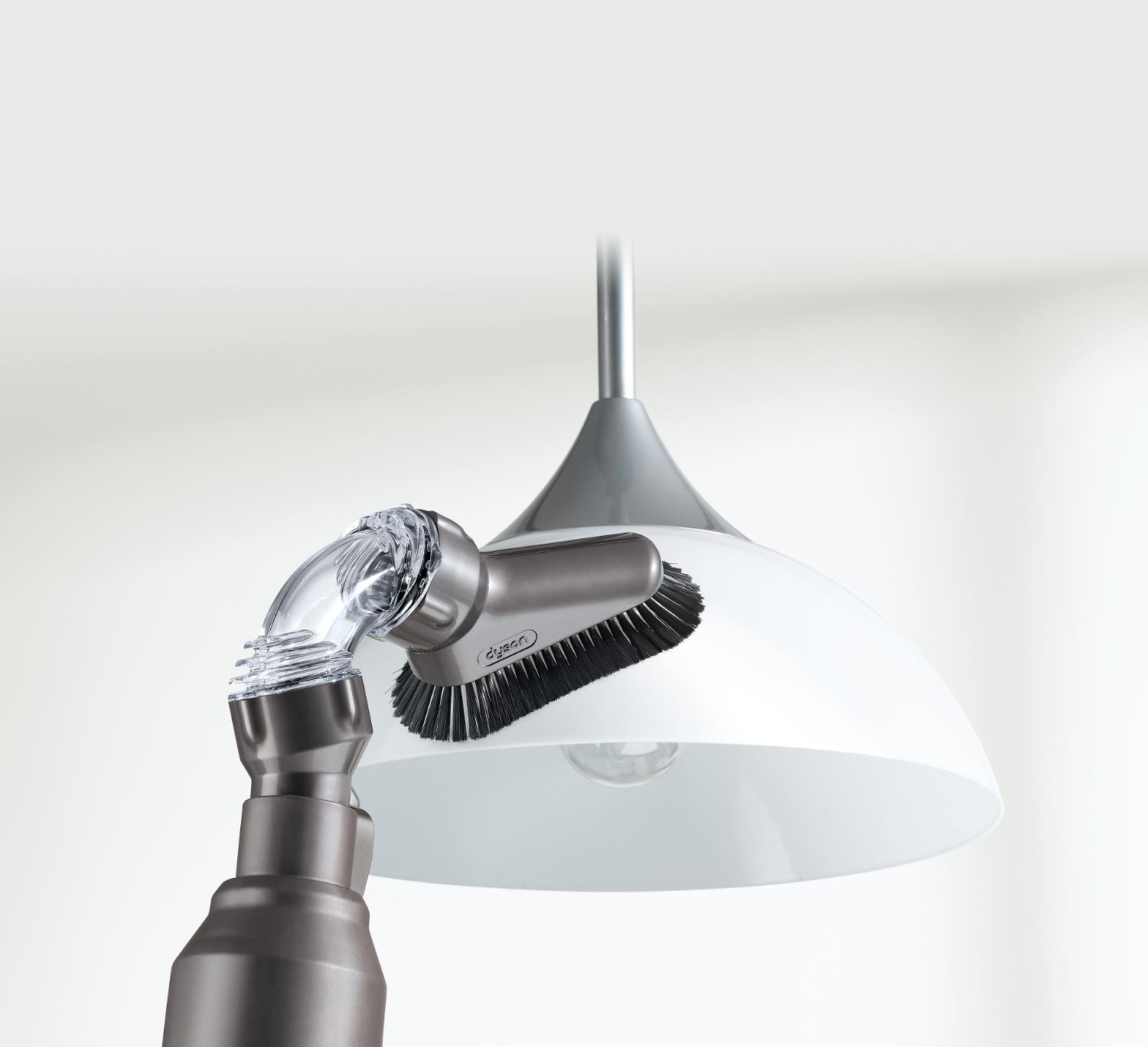 Evenly distributes suction power.
The smooth profile provides constant airflow velocity at every angle.
Also fits these machines
Some machines are excluded from the ranges shown
Dyson DC07 All Floors
Dyson DC07 Animal
Dyson DC07 Pink
Dyson DC14 Full Kit
Dyson DC14 Total Clean
Dyson DC21 Full Kit (Costco Exclusive)
Dyson DC21 Pink
Dyson DC21 Stowaway
DC23 Motorhead
Dyson DC23 All Floors
Dyson DC23 Motorhead Animal
Dyson DC23 Motorhead Exclusive
Dyson DC23 Pink Motorhead
Dyson DC23 Turbinehead Animal
Dyson DC29 Absolute
Dyson DC29 Multi Floor
Dyson DC32 Motorhead Full Kit
Dyson DC33 Multi Floor
Dyson DC33 Multi Floor
Dyson DC33 Origin
Dyson DC34
Dyson DC34 Animal
Dyson DC34 Car+Boat
Dyson DC35 Full Kit Exclusive
Dyson DC37 Animal
Dyson DC37 Multi Floor Pro
Dyson DC37 Origin
Dyson DC41C Full Kit
Dyson DC41C Full Kit
Dyson DC41C Full Kit with Tangle-free turbine tool
Dyson DC66 Animal
Dyson DC66 Full Kit
Dyson DC66 Multi Floor (Silver/Blue)
Dyson DC66 Multi Floor (Yellow)
Dyson Ball Animal 2
Dyson Ball Animal 2 Origin vacuum
Dyson Ball Animal 2 Total Clean (Costco Exclusive)
Big Ball Total Clean (Costco Exclusive)
Dyson Big Ball Animal
Dyson Big Ball Multi Floor
Dyson Big Ball Origin
Dyson Big Ball™️ Extra
Dyson Cinetic Big Ball Animal
Dyson Cinetic Big Ball Multi Floor
Dyson Cinetic™ DC77 Animal
Dyson Cinetic™ DC77 Multi Floor
Dyson Light Ball Multi Floor
Dyson Slim Ball Multi Floor
Dyson V6 Mattress
Dyson V6 Trigger +
Dyson V6 Trigger Origin
Dyson V6™️ Trigger (Canadian Tire Exclusive)
Dyson V6 +
Dyson V6 Absolute
Dyson V6 Animal
Dyson V6 Cord-free
Dyson V6 Full Kit Exclusive
Dyson V6 Origin
Dyson V6 Slim
Dyson V6 Slim Origin
Dyson V6™️ Absolute
Delivery details
Shipping for accessories and spare parts is $5.99. Orders will be shipped within 2-7 business days via Canada Post.