Activate your warranty
You can get support that's tailored to you, owner exclusives and more when you register your straightener.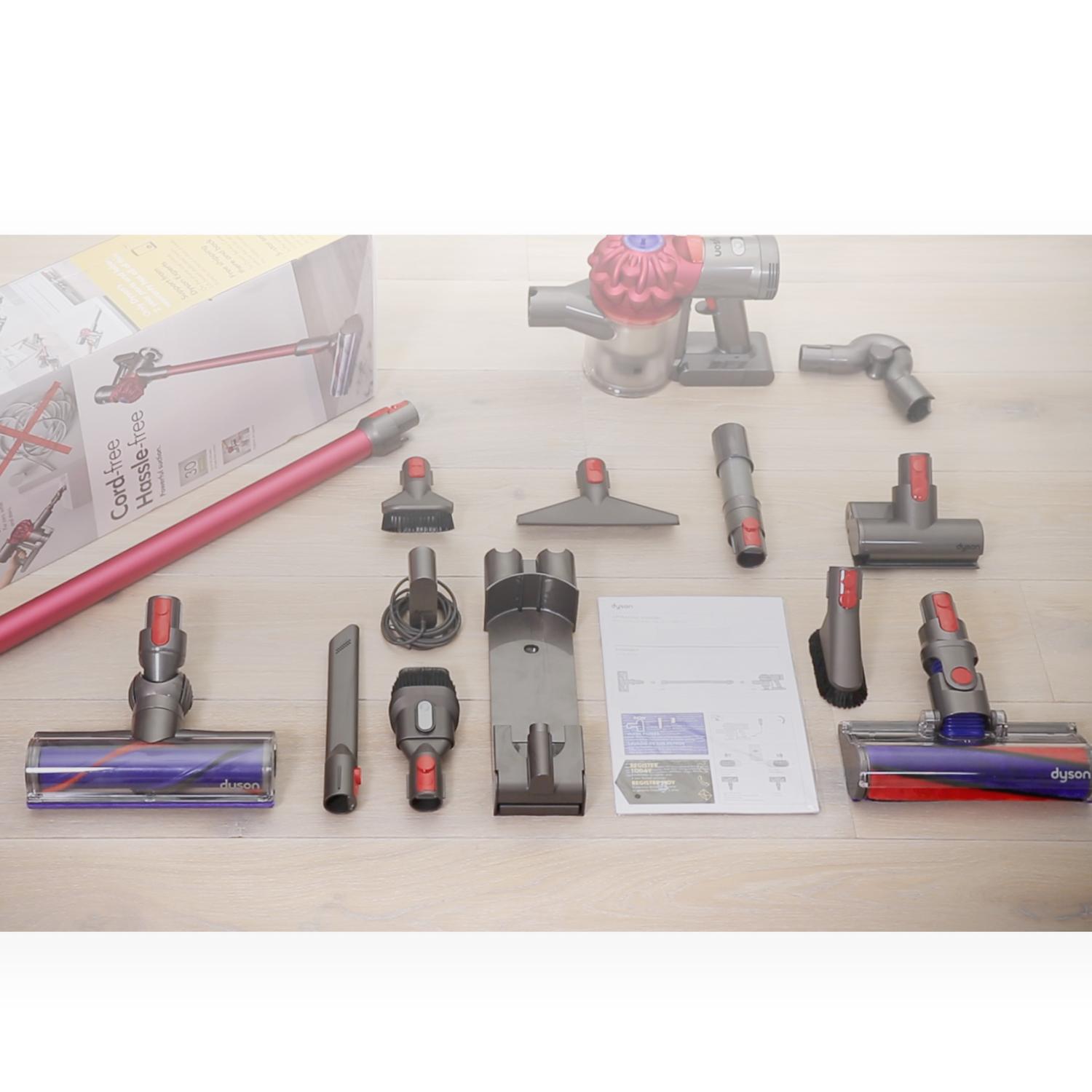 The floor tool shown may vary from the product selected but the process remains the same.
Resetting the brush bar

The brush bar is designed to shut off when jammed. Learn how to reset it after removing the cause of the jam.

Checking for blockages

Suction not what it was? Check for – and remove – temporary blockages with our step-by-step guide.
The floor tool shown may vary from the product selected but the process remains the same.
Two power modes

Toggle between Powerful mode – for longer suction – and MAX mode, for stronger suction. Just hold down the trigger and slide the control back and forth. 


Switch accessories quickly

The quick-release tools click into place, and release in moments by simply depressing the release switch.


Don't overfill it

To maintain suction, keep an eye on the bin and empty it as soon as debris reaches the MAX marker.

Secure the charging dock
Leave at least 1.2m between the floor and the lowest screw point. Make sure it's within easy reach of a power socket so the cable has some slack.

Wash the filter regularly
Rinse under a cold tap until the water runs clear – you don't need any detergents. Squeeze out excess water and leave to dry on its side (at least 24 hours) before refitting.

Clean awkward spaces
Remove the wand and connect your chosen tool directly to the inlet pipe to use the vacuum as a handheld.

Tools to tackle more
Quick-release Mattress Tool

Part No. 969685-01

Removes dust and dirt from upholstery and the floor.

Up-top adaptor

Part No. 967762-01

Twists and locks at different angles to clean high-up areas of your home

Quick-release stubborn dirt brush

Quick-release stubborn dirt brush

Part No. 967759-01

Designed for cleaning coarse or hard-wearing carpets, door mats and high-traffic areas of your home and car.
To help you get the most from your machine. Quick and easy.


Tailored reminders that will keep your machine working at its best, for longer. 


Priority access to previews of new Dyson technology, events and offers. 


Expert advice. 6 days a week.

Freephone and live chat. The right advice for your machine, from real Dyson people. 

Replacement parts if something goes wrong during your warranty period. 


If we can't repair your machine, we'll replace it while it's under warranty.
We don't stop caring about our machines once they're yours. Activating your warranty allows us to give you a tailored, direct service for your machine. Even after your warranty has ended, we'll still be on hand to help.