Our stores have reopened with you in mind.
We are very happy that we have been able to open our doors to you again. Our stores will look different from before, but you are still able to get the unique experience of trying out Dyson products before you buy.  The health and wellbeing of our people, shoppers and any person visiting our sites is at the heart of our response to the Covid-19.
When we took the proactive and protective measure of closing Dyson Demo Stores as the virus spread across the world, we continued to support our Owners and store Experts in a variety of ways. Our Experts, working from home rather than in store, have been delighting people through digital demonstrations on social platforms. Especially popular has been our #DysonHairAtHome campaign, where over 3 million people have watched our stylists, engineers and ambassadors conduct virtual hairstyling masterclasses using Dyson Hair Care products for people to watch, learn and do at home themselves.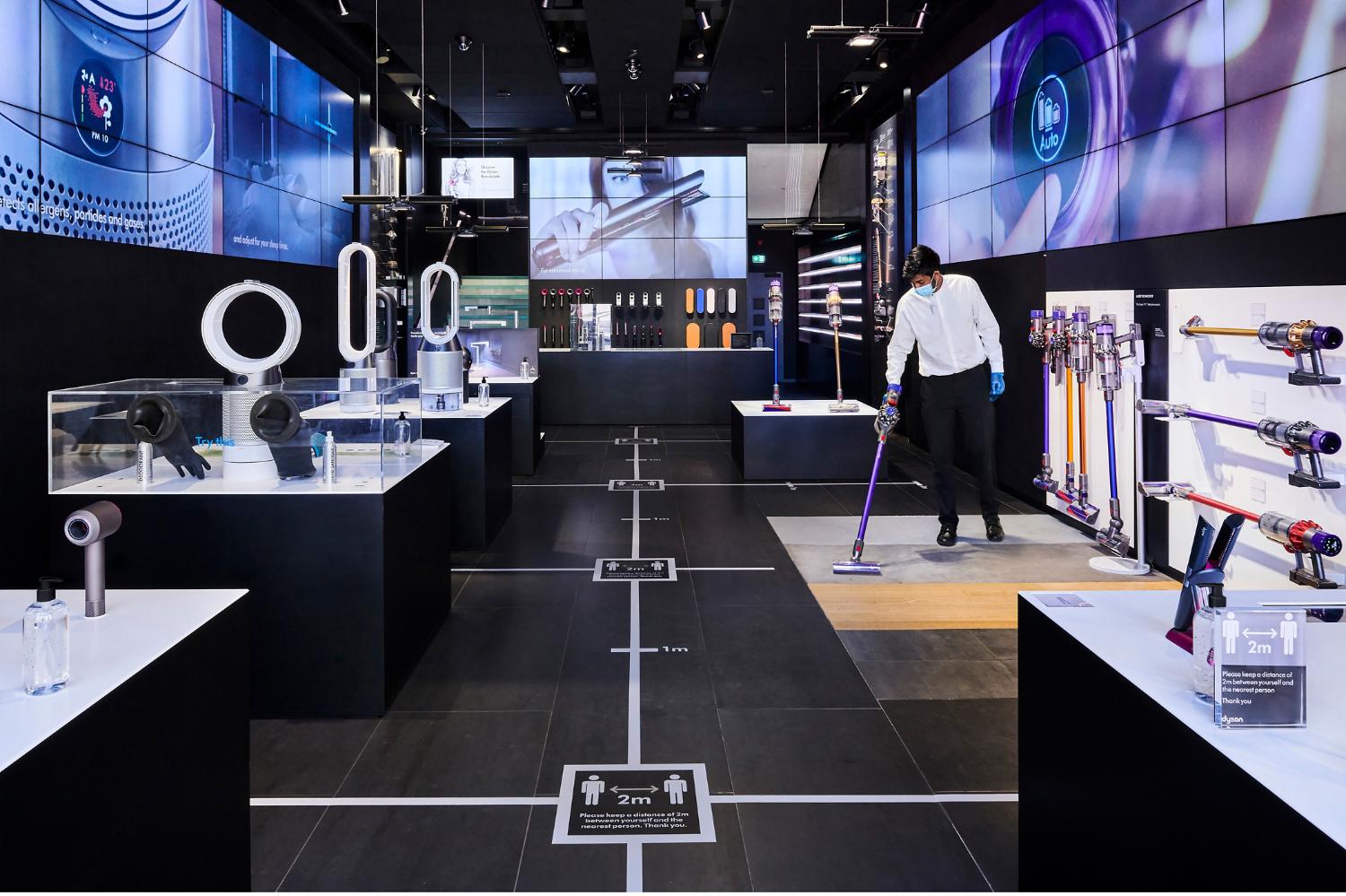 As Covid-19 has started to recede and guidance has changed, we have started to reopen our stores and resume normal business hours. We have introduced a number of measures to make your shopping experience as hygienic and safe as possible. They include implementing
Relevant social distancing measures across the store
Provision of hygiene products such as hand sanitiser and wipes
Regular cleaning and disinfecting of all surfaces
Our Experts wearing masks at all times
Wiping down of all machines on display and after demonstrations

Despite the social distancing requirements, you are still able to get hands on with Dyson products to try before you buy. Our experts will demo the machines at an appropriate distance alongside you trying them out for yourselves. Our stylists will be demonstrating our personal care products in mirrors for you to copy their actions. Risk assessments have been conducted in each location and all our people have been trained around the various hygiene measures we have in place.
The Dyson Demo stores are a unique place for people to see and test our products. It is where they can learn about the engineering and science behind each machine. With the help of our experts they can see and choose the best products for them. We believe that coming into a Dyson Demo is still the best way to discover our products and we look forward to welcoming you in.
It has been great to see many of our customers returning to our stores around the world as restrictions have lifted. We look forward to welcoming new people as we continue to open existing and new stores, such as a new Flagship store in Milan this June.
 
Find details of your nearest store and opening hours.