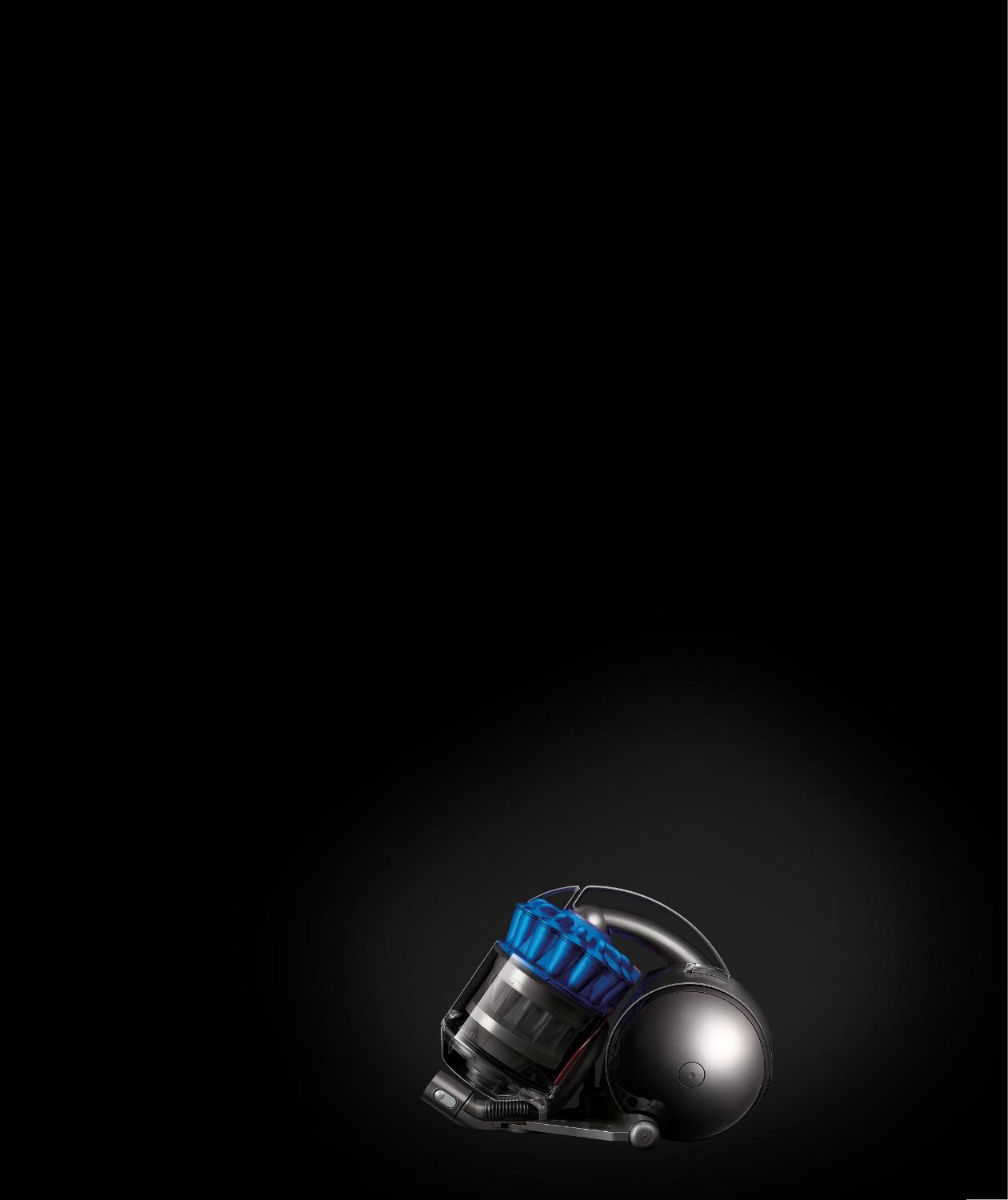 Dyson Ball™ Technology
Revolutionary technology.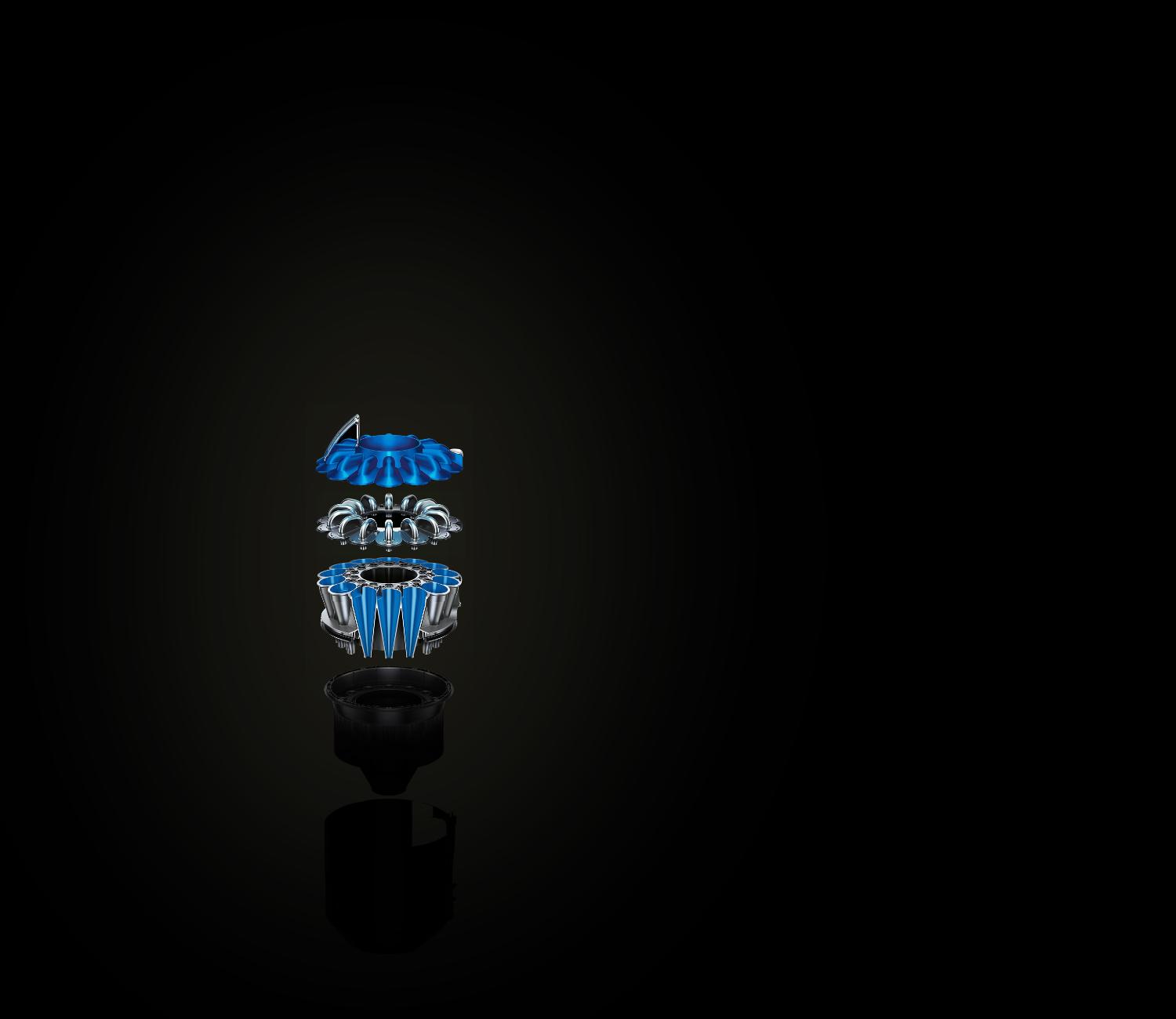 Radial Root Cyclone™ technology.
14 compact cyclones generate powerful centrifugal forces. They are arranged in a radial formation to channel airflow through the centre of the cyclone assembly, maximizing suction to capture microscopic dust.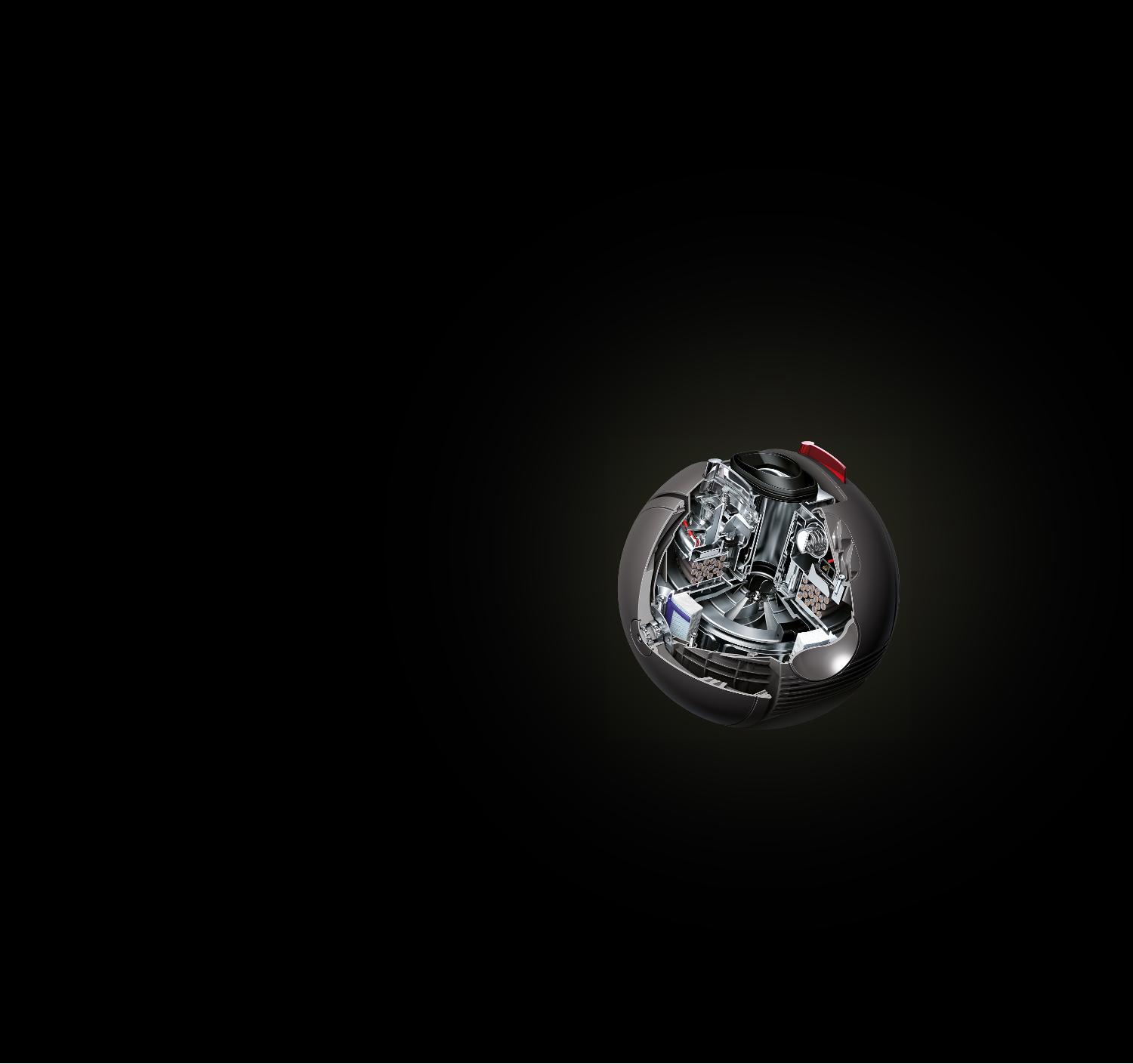 Ball™ technology.
The glass-reinforced polypropylene ball protects the motor and over 100 key components which are layered inside. Compressed airways and a low centre of gravity increase stability and manoeuvrability. So when the ball's axis tilts, its turning circle tightens – allowing accurate steering.
---

Air Watts of suction at the hose

---

Patents on Ball™ technology globally

---

Per cent quieter than the previous version, through acoustic re-engineering
"Because we strive to do things differently, and invest a lot of money and time doing it, we fundamentally change technology."
---
Steve Courtney
Dyson Concepts Director