Quick-release Mini Stiff bristle brush.
For cleaning coarse or hard-wearing carpets, door mats and high-traffic areas of your home and car.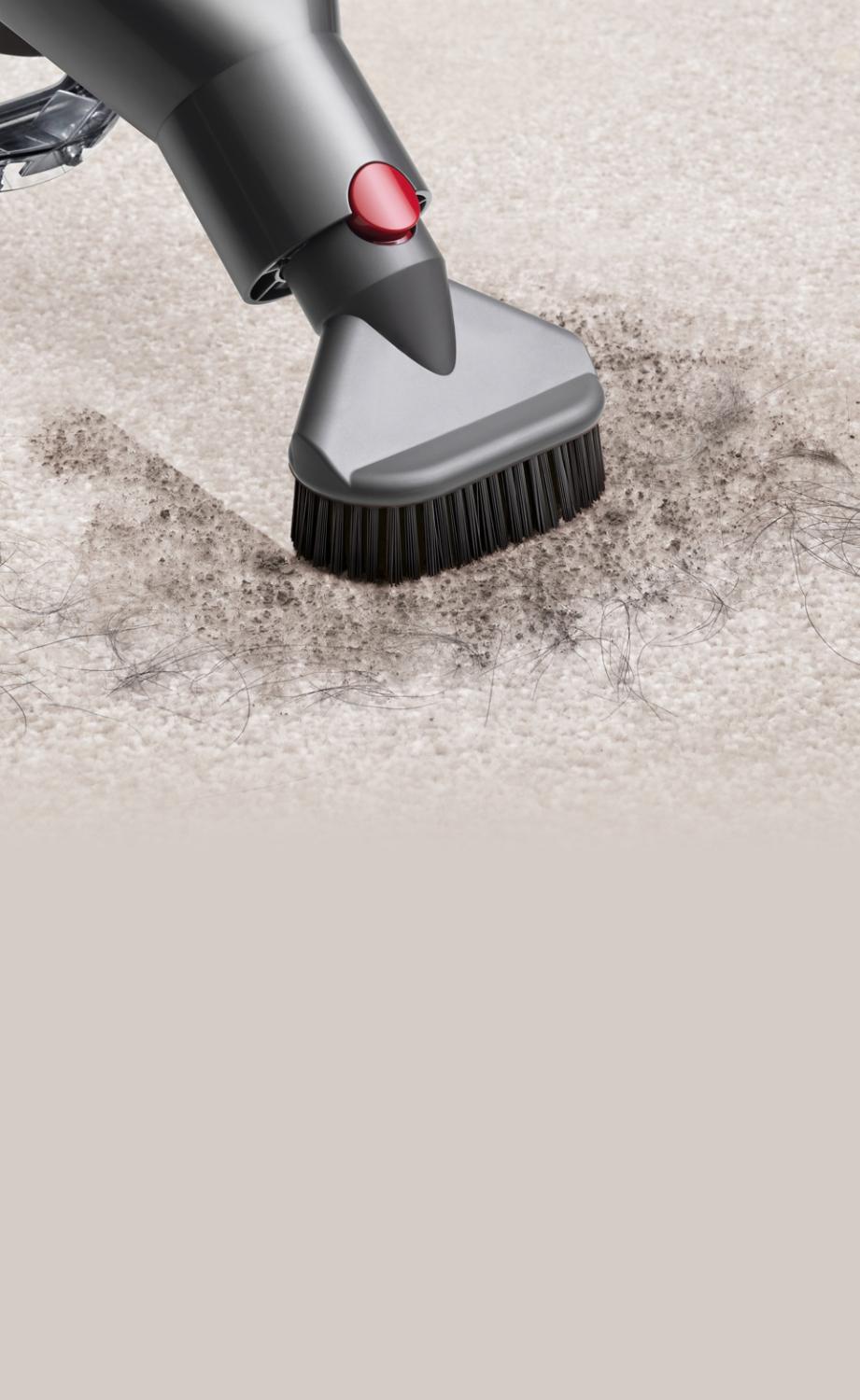 Directs dirt into the airflow.
The angled bristles create a flicking motion, releasing dirt from carpet pile straight into the airflow.
Also fits these machines
Some machines are excluded from the ranges shown
Dyson Cyclone V10 Absolute
Dyson Cyclone V10 Absolute Extra
Dyson Cyclone V10 Animal
Dyson Cyclone V10 Motorhead
Dyson Cyclone V10 Total Clean - Costco Exclusive
Dyson V11 Absolute (Nickel/Blue)
Dyson V11 Absolute +
Dyson V11 Absolute Pro (Best Buy exclusive)
Dyson V11 Torque Drive (Nickel/Fuchsia)
Dyson V11 Torque Drive+
Dyson V7 Car+Boat
Dyson V7 Trigger
Dyson V7 Trigger Origin
Dyson V7 Animal Extra
Dyson V7 Animal Pro
Dyson V7 Complete
Dyson V7 Cord-free
Dyson V7 Motorhead Origin
Dyson V7 Origin
Dyson V7™️ Absolute
Dyson V7 Slim (CTC exclusive)
Dyson V8 Carbon Fibre
Dyson V8 Total Clean Blue
Not the tool you were looking for?
These tools also fit your machine:
Floor Dok
Part No. 969944-04
Engineered to neatly store and charge your Dyson V11ᵀᴹ vacuum so it's always ready when you need it. Its free-standing design means no need to mount it to the wall, just grab and go. Exclusive to Dyson Canada.
Quick-release extension hose
Part No. 967764-01
Extends to 24in to reach confined spaces such as beneath car seats and behind cabinets.
Delivery details
Shipping for accessories and spare parts is $5.99. Orders will be shipped within 2-7 business days via Canada Post.