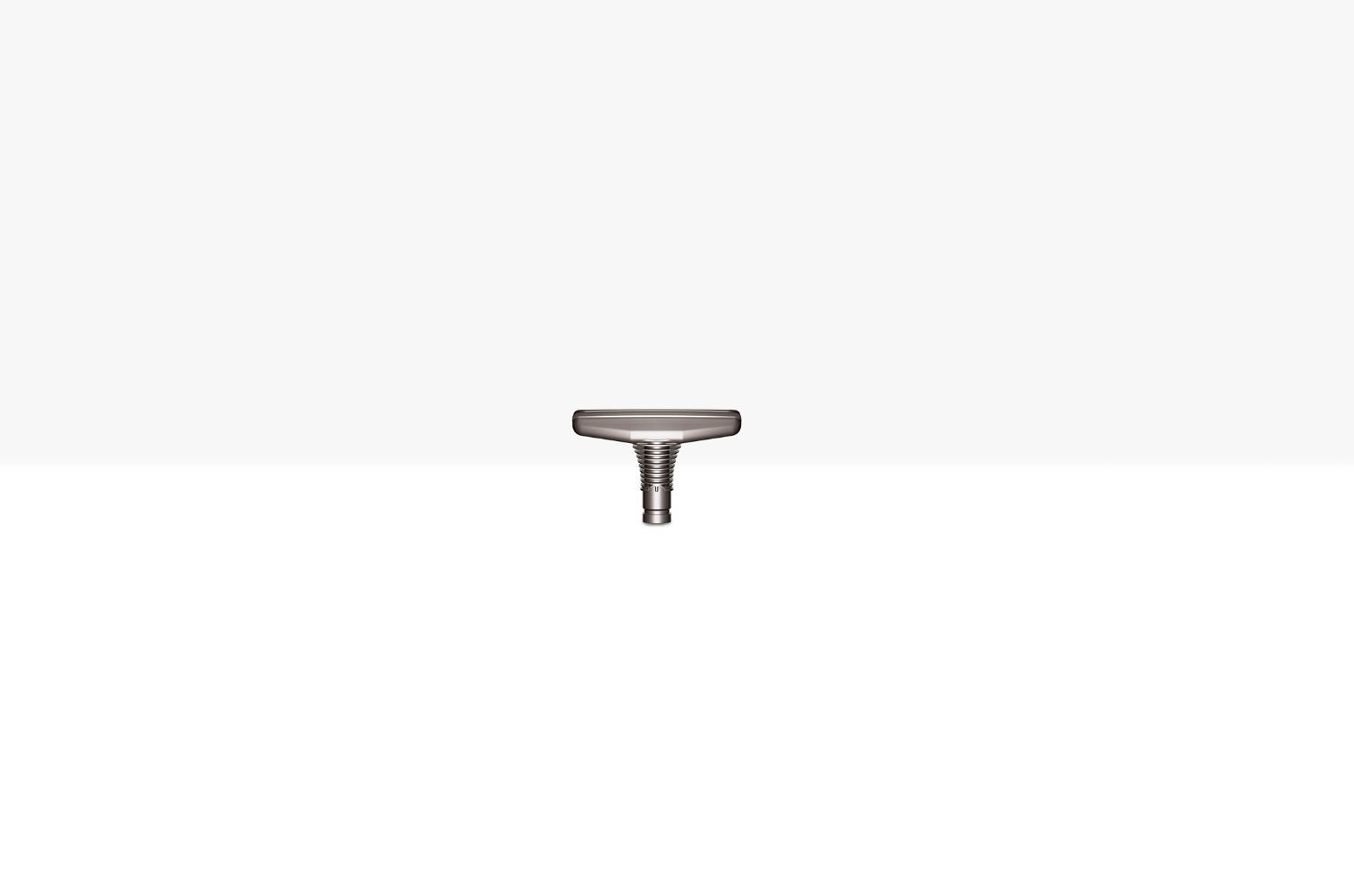 Wide nozzle tool.
Removes dust and dirt from upholstery and the floor.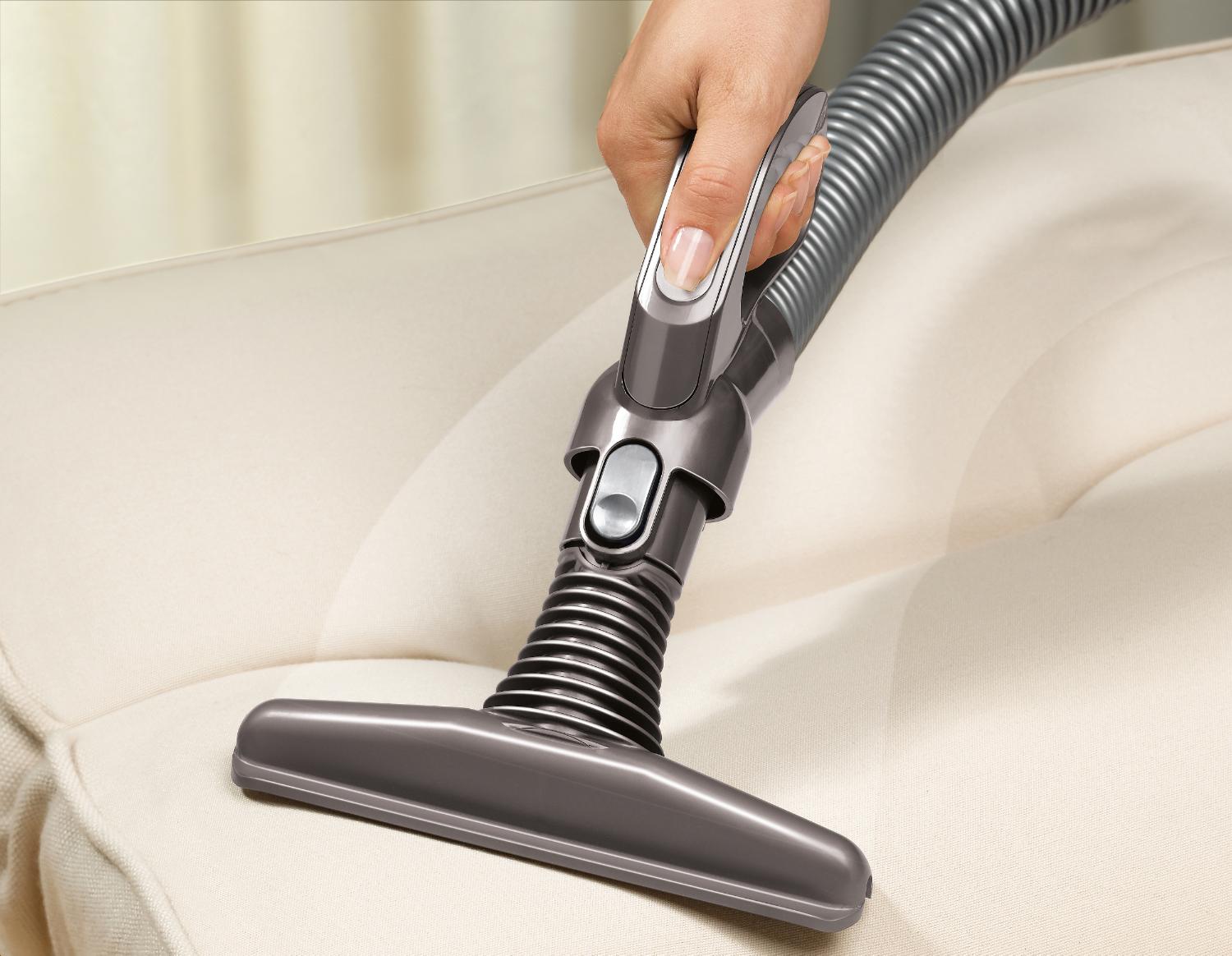 Removes loose fibres.
Lint pickers on the front and back edges gather, ball and release fibres into the airflow, where they are sucked away.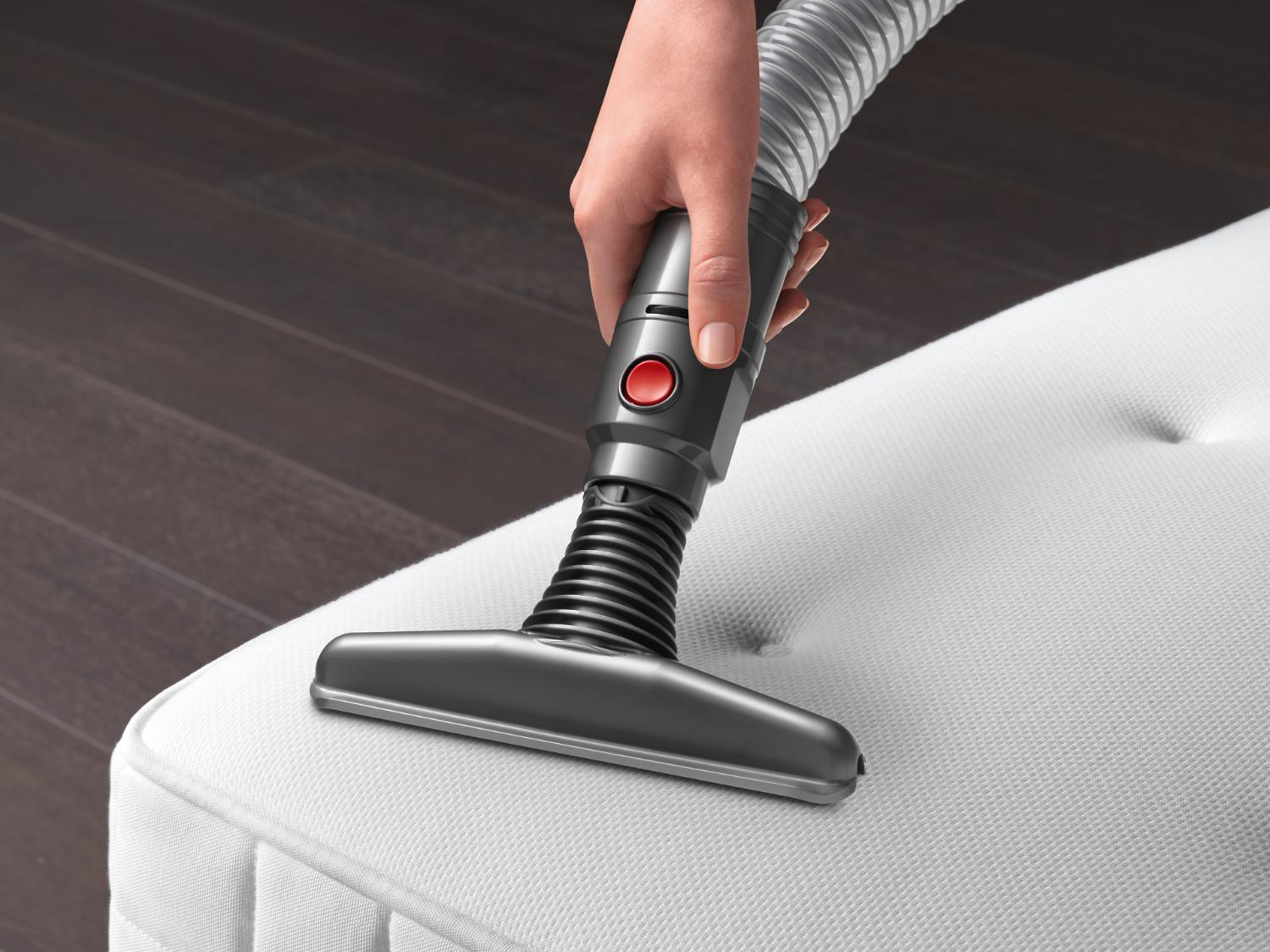 Engineered to be easier to push.
A 45° neck angle and rounded front make it easier to push across fabric, carpet pile and mattresses.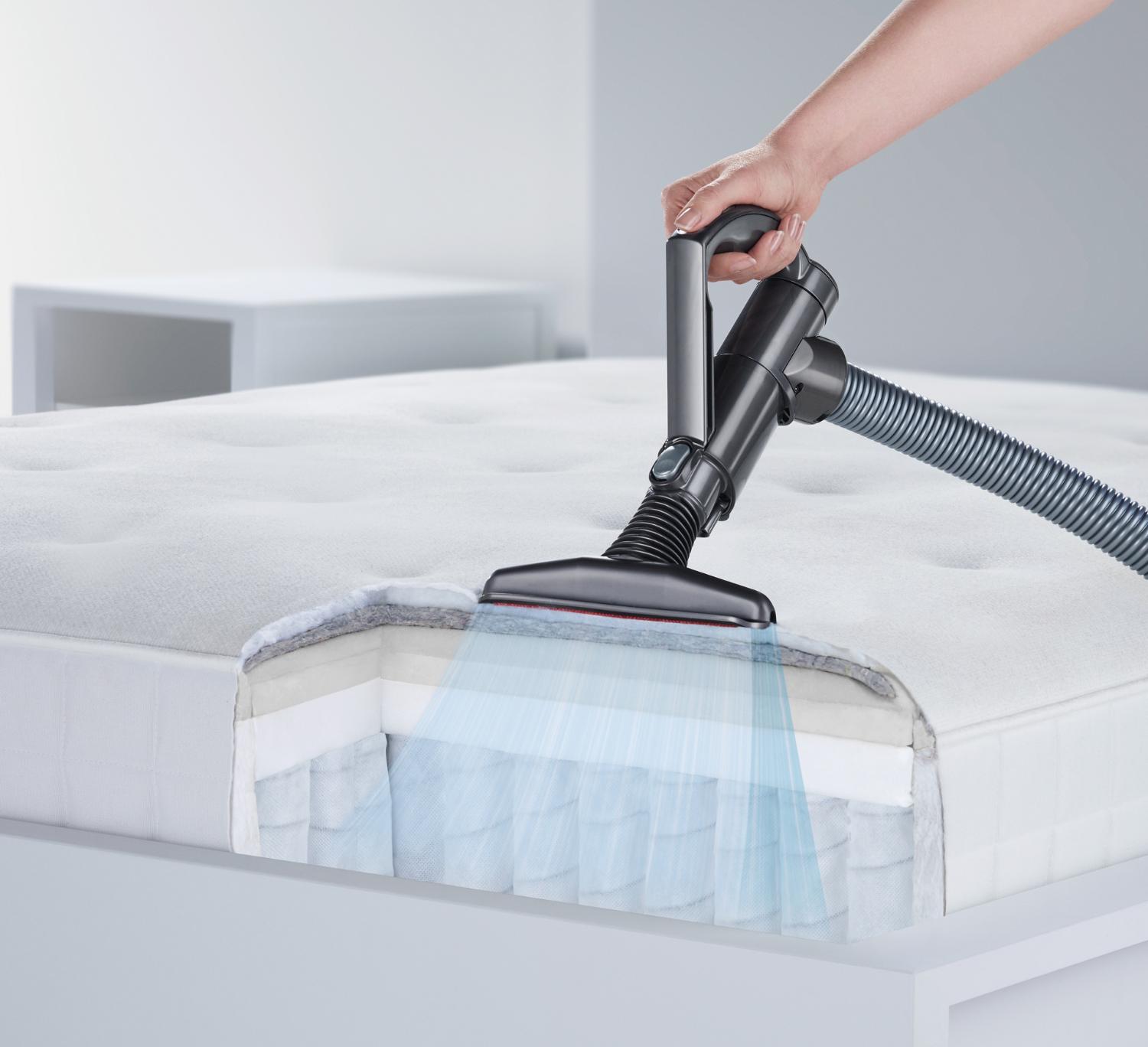 Distributes suction power evenly.
The top is angled to distribute suction power evenly across the tool.
Also fits these machines
Some machines are excluded from the ranges shown
Dyson V6 Slim Origin
Dyson V6 Slim
Dyson V6 Full Kit Exclusive
Dyson V6 Origin
Dyson V6 Cord-free
Dyson V6 Animal
Dyson V6 Slim Extra
Dyson DC31 Motorhead
Dyson DC31
Dyson DC35 Full Kit Exclusive
Dyson DC35 Digital Slim
Dyson DC34
Dyson DC34 Car+Boat
Dyson DC34 Animal
Dyson V6 Trigger Origin
Dyson V6 Trigger +
Dyson V6 Mattress
Not the tool you were looking for?
These tools also fit your machine:
Extendable hose
Part No. 912700-01
Replacement extension hose for your Dyson vacuum cleaner.
Multi-angle brush
Part No. 917646-01
Twists and locks at different angles for effective cleaning in high-up areas of your home.
Stubborn dirt brush
Part No. 918508-01
Designed for cleaning coarse or hard-wearing carpets, door mats and high-traffic areas of your home and car.
Delivery details
Shipping for accessories and spare parts is $5.99. Orders will be shipped within 2-7 business days via Canada Post.