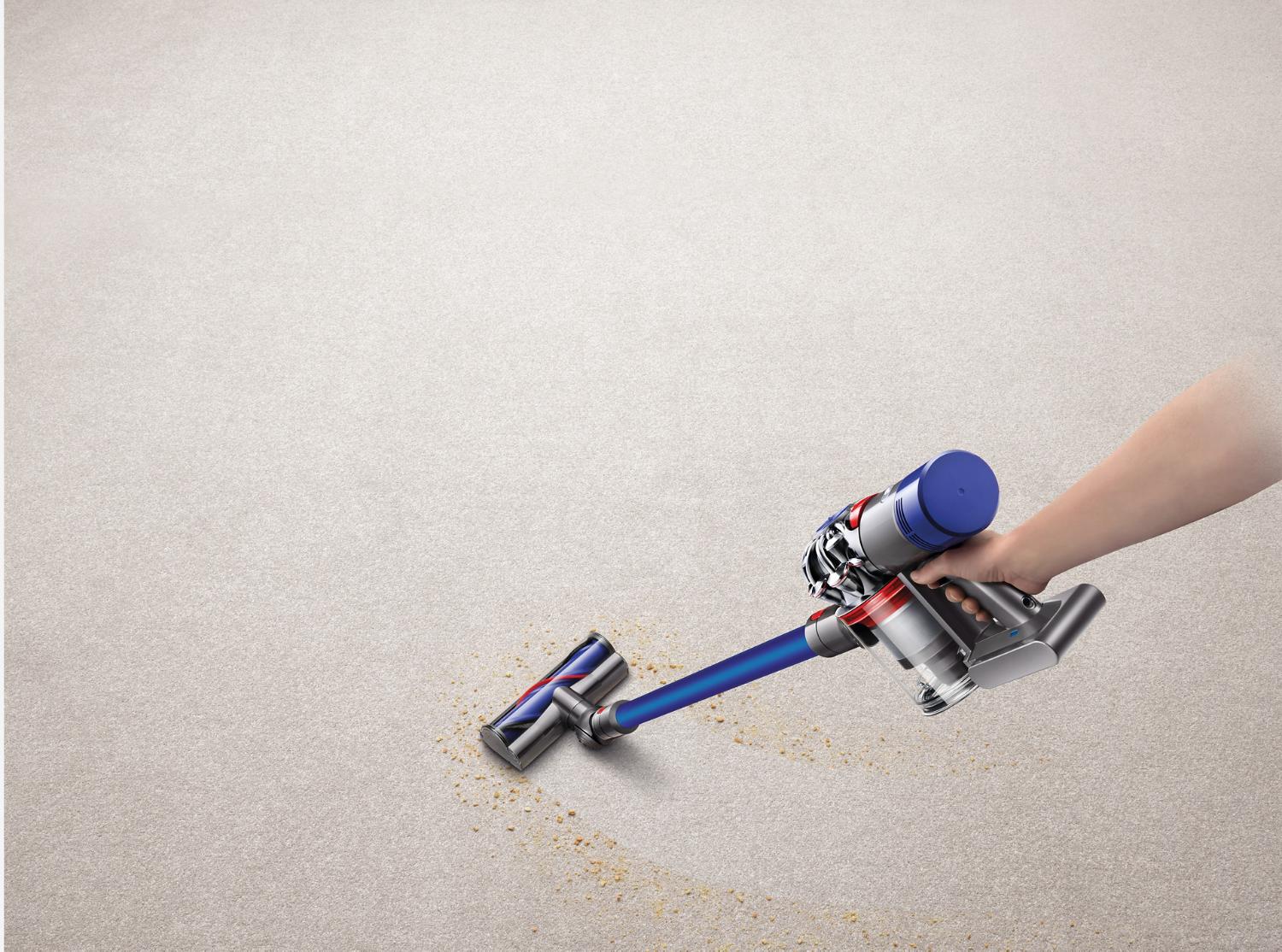 Features
Powerful suction. For floor-to-ceiling cleaning.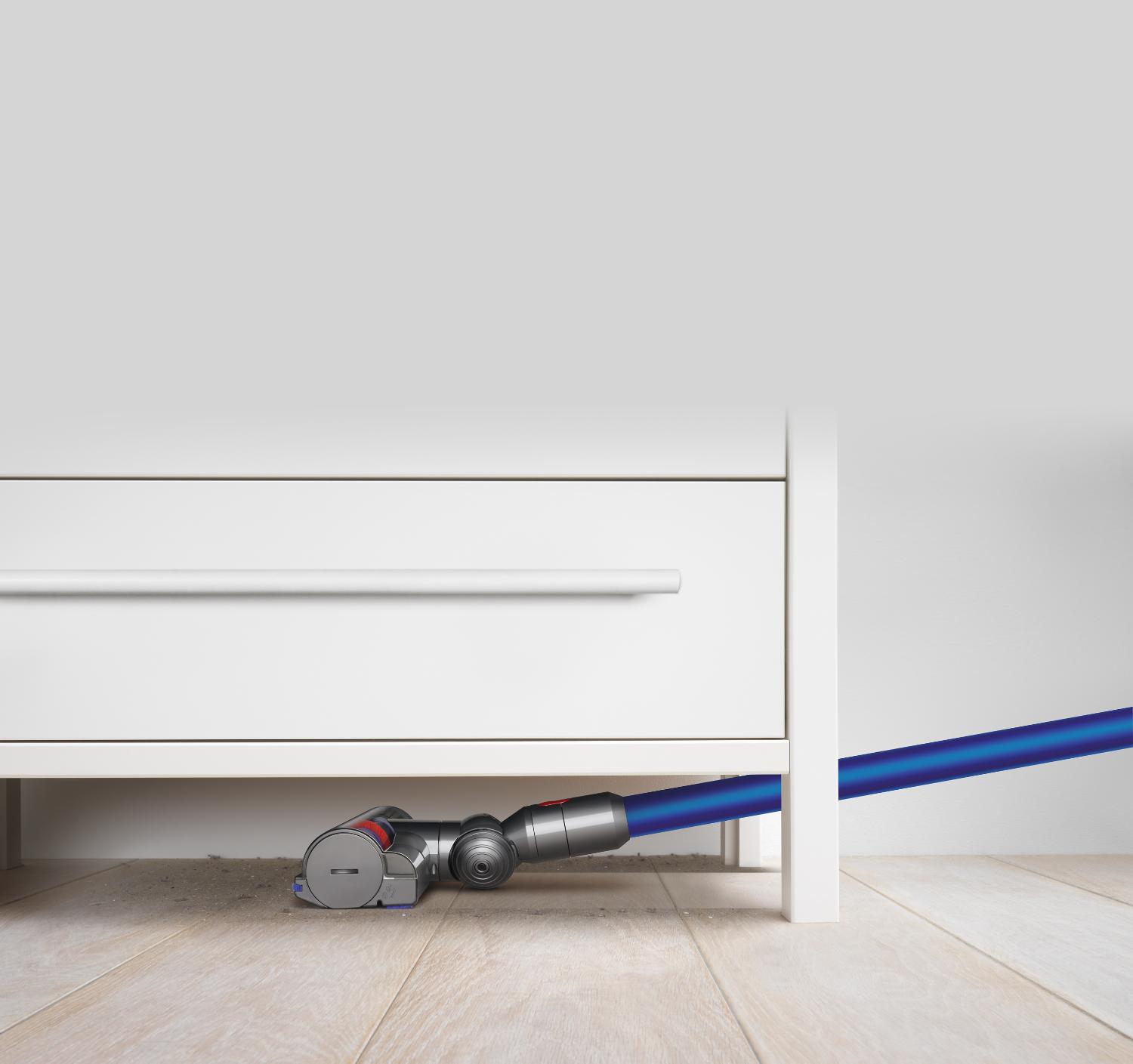 Gets everywhere that dirt does.
Lightweight and versatile. So it's easy to clean up high, down low and everywhere in between.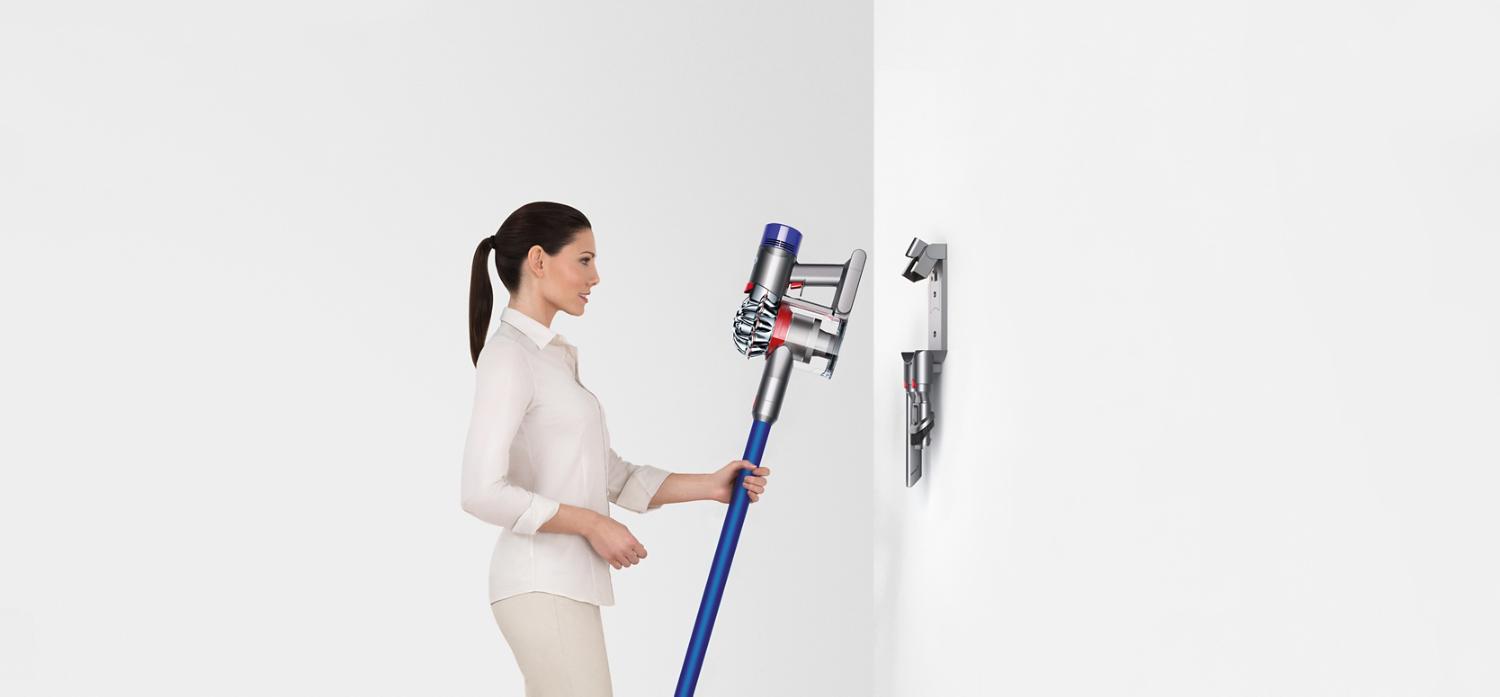 Always on hand.
The wall-mounted charging dock recharges your Dyson V7™ vacuum. So it's ready whenever you need it, and easy to store as soon as you've finished.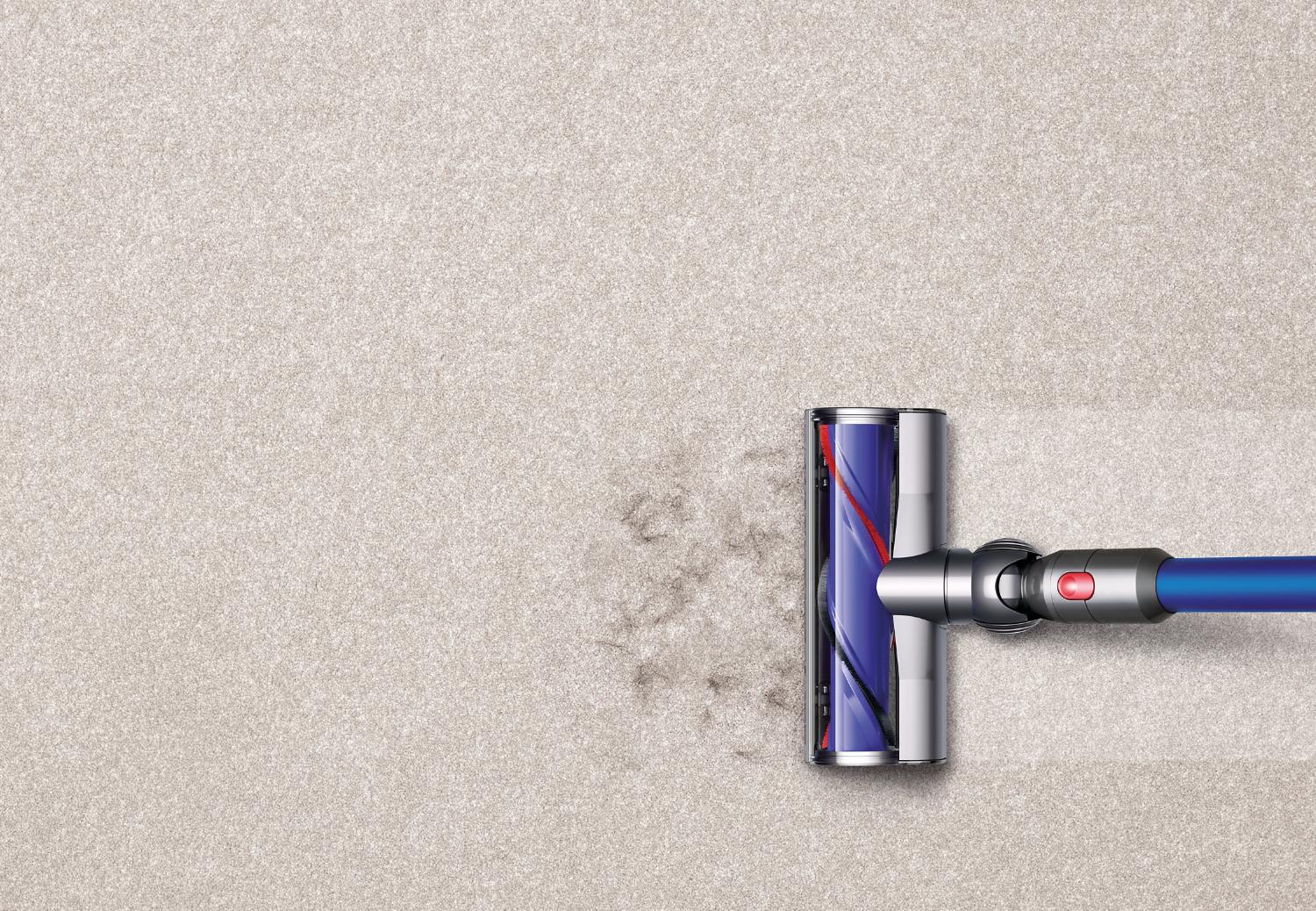 Drives dirt from carpets.
The direct-drive cleaner head's motor pushes stiff nylon bristles into carpets to capture deep-down dirt, while the soft carbon fibre bristles are gentle on hard floors. With 75% more brush bar power than the Dyson V6™ cordless stick vacuum.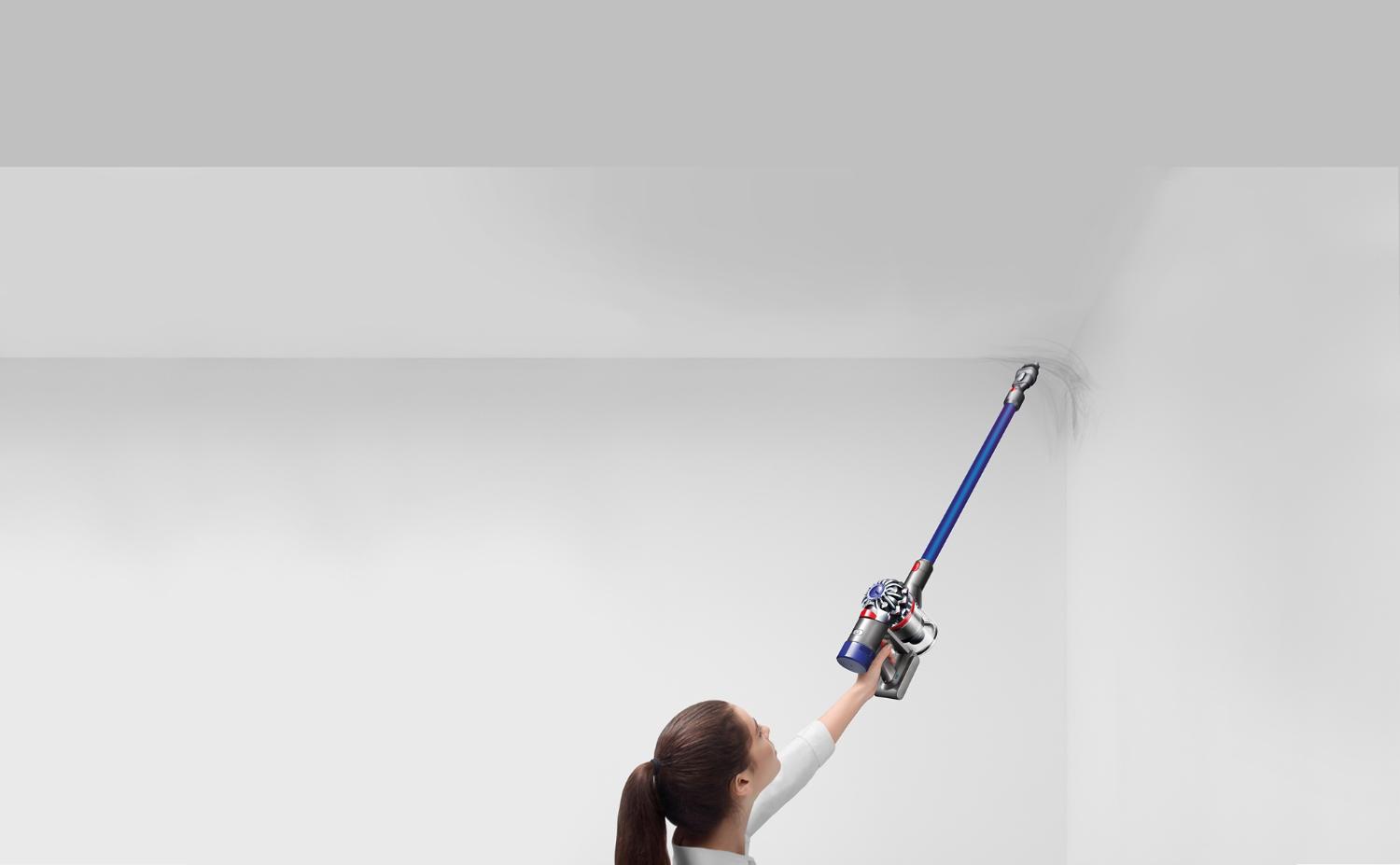 Ergonomically balanced, to reach up high.
With the motor in the handle, the Dyson V7™ stick vacuum uses Archimedes' principle of the lever to make it easy to lift and clean high places.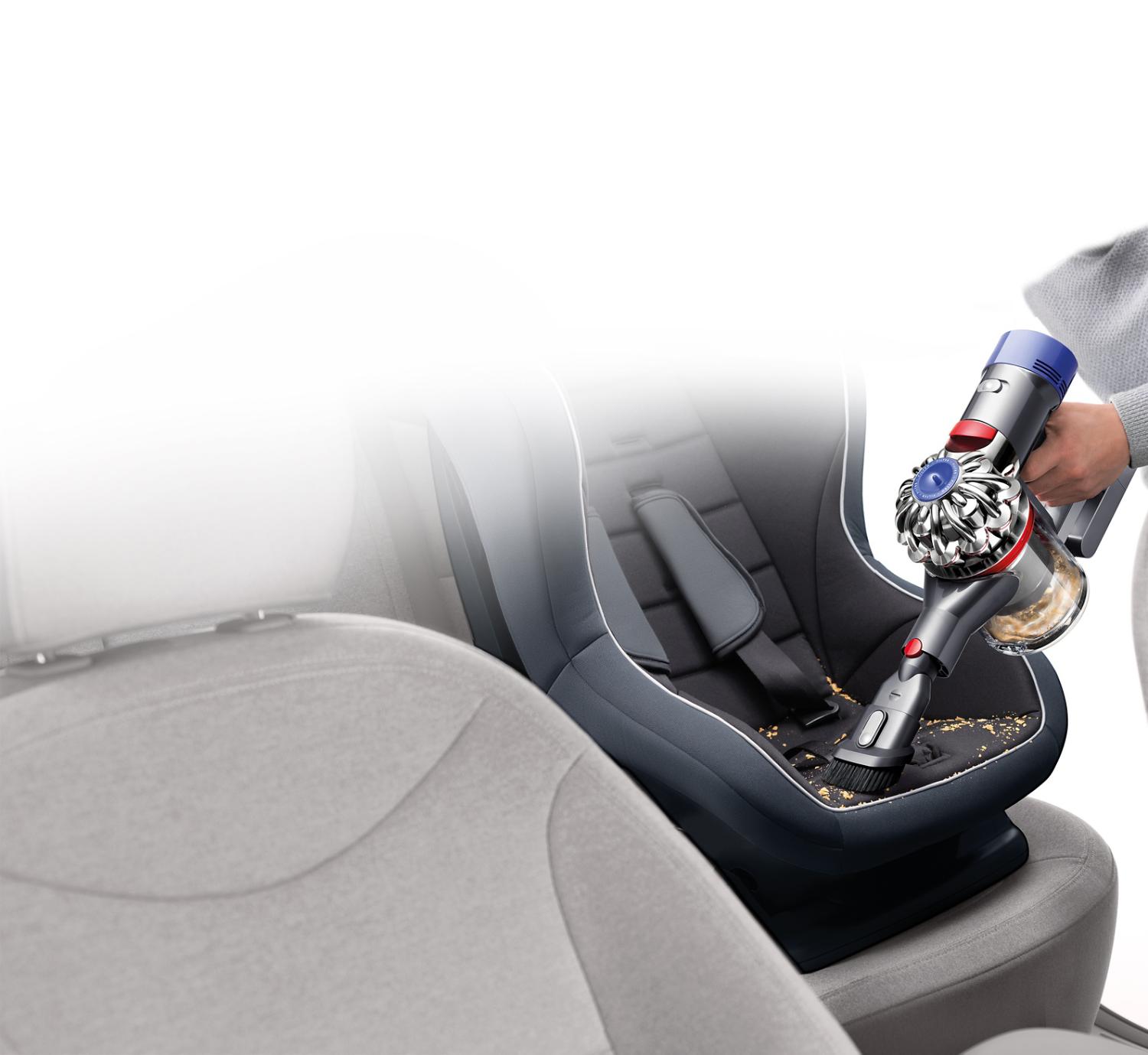 Fast car cleaning.
Small enough for hard-to-reach places around the car interior. Powerful enough to clean thoroughly.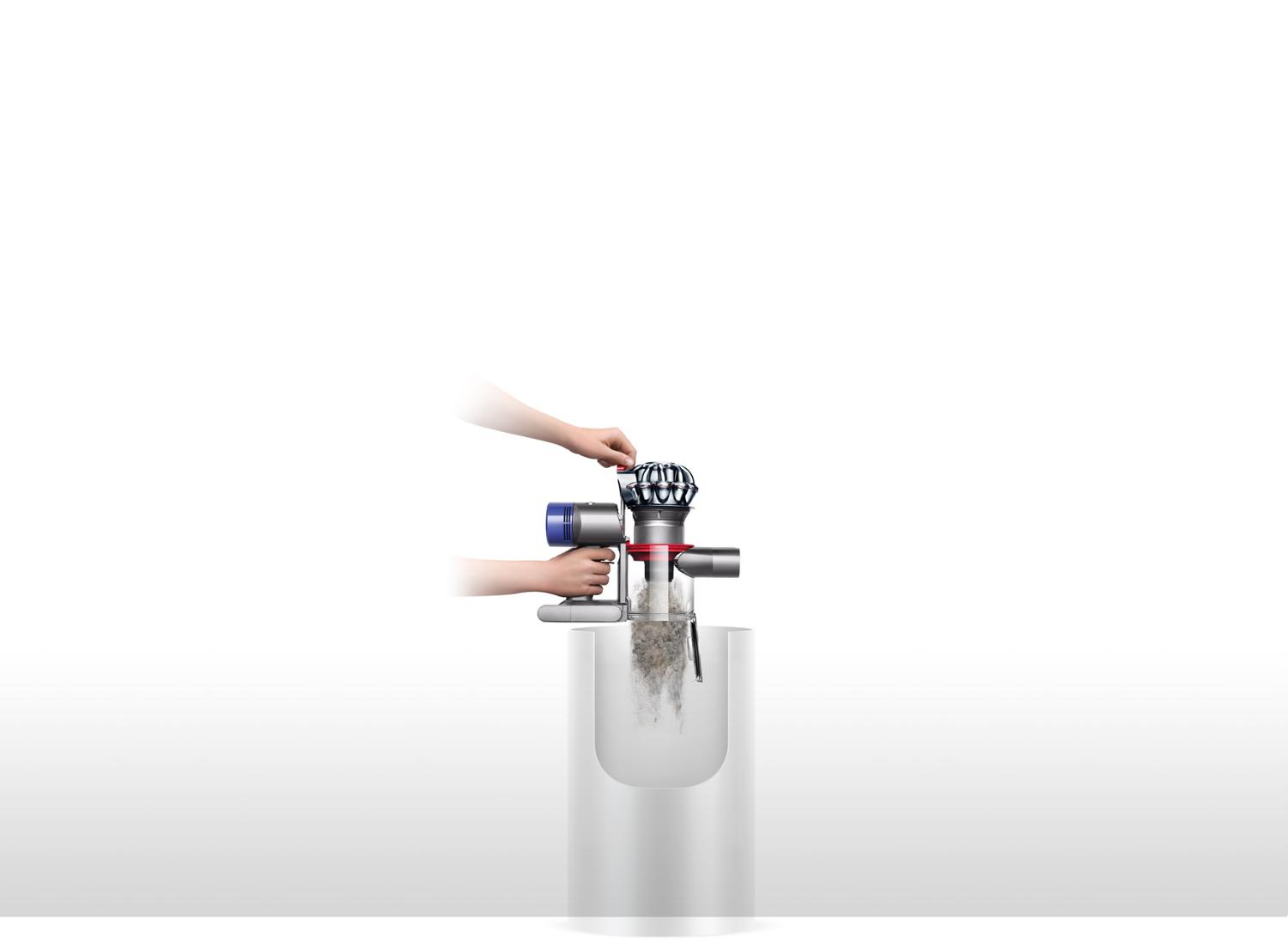 Hygienic bin emptying.
The hygienic dirt ejection mechanism drives out trapped dust and debris in one action. A silicon collar pushes the dirt down a chemically-etched stainless steel shroud, so you don't need to touch it.
Dyson V7™ vacuums

Dyson V7™ vacuums
*Compared to Dyson V8 Absolute vacuum. Excludes Dyson V10 Cyclone Motorhead vacuum.

†Tested at the cleaner head to ASTM F558, dust loaded.

‡Actual run time will vary based on power mode and/or attachments used.