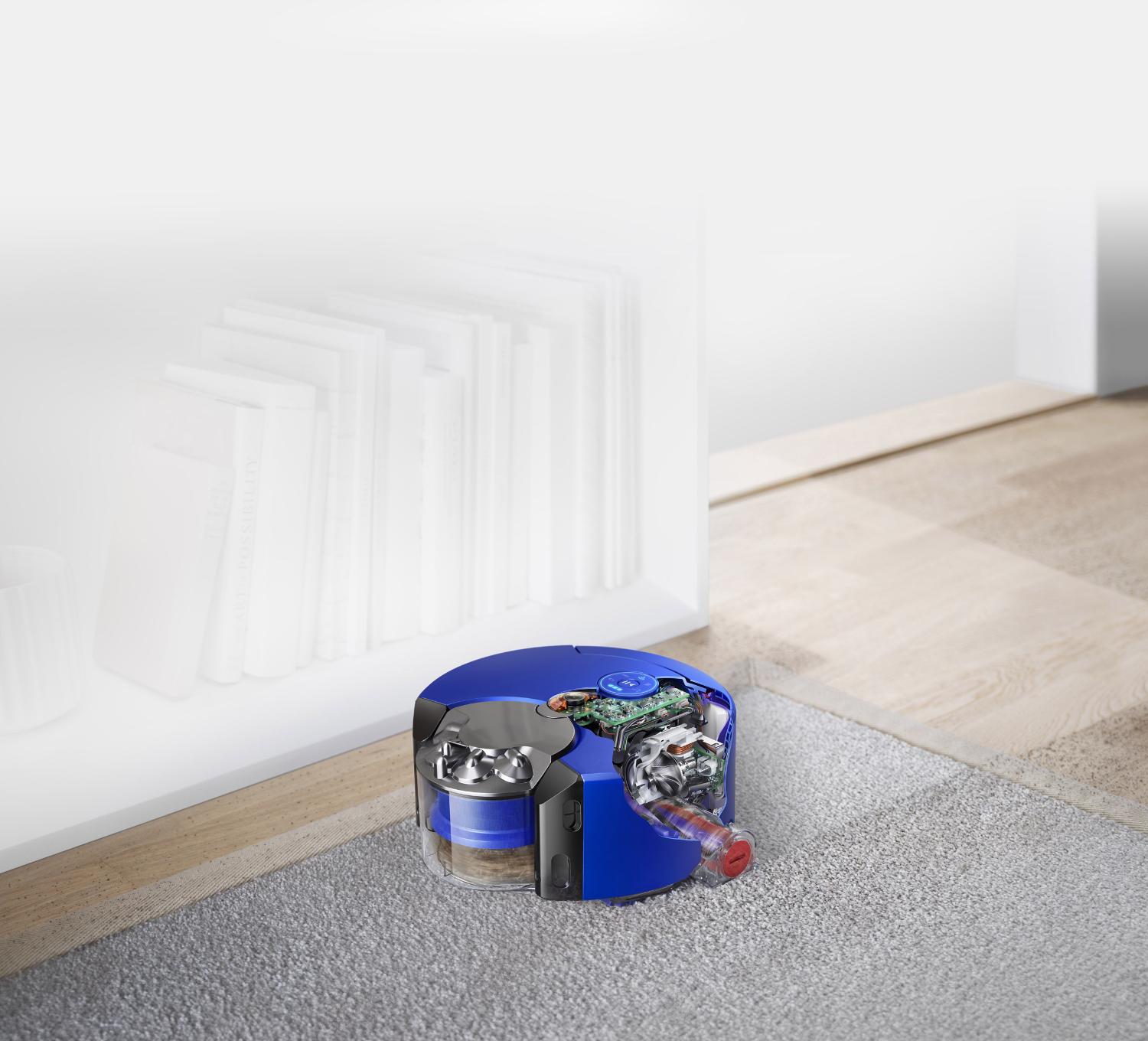 Powerful Dyson robot vacuum cleaner. Learns and adapts to your home.
The Dyson 360 Heurist™ robot vacuum cleaner has powerful suction to clean your home. Its intelligent vision system helps it to navigate, so it always knows where it is in the room. It builds and refines a map of your home and because it connects to the Dyson Link app, it gives you control from anywhere.

Patented vacuum cleaning technology. Powerful suction.
Combines the 78,000rpm Dyson digital motor V2 with patented Radial Root Cyclone™ technology, for powerful suction.
Advanced memory
Powerful quad core processors allow the robot to store maps and constantly aggregate them over time. Its 10GB of memory is 20 times that of its predecessor, with 8 times more short-term memory and 32 times more long-term memory to enable continuous learning and improvement.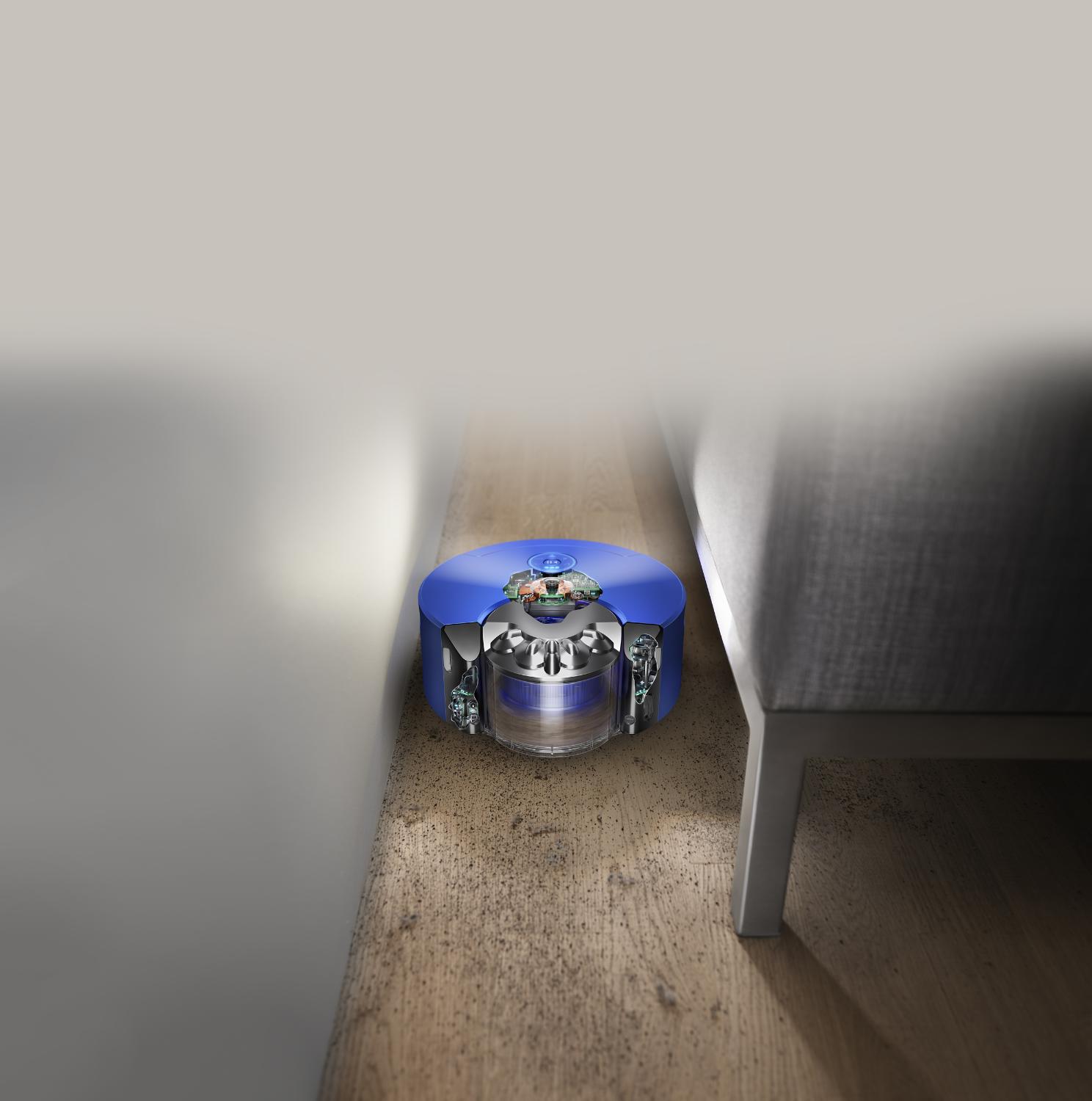 360° vision system
Intelligent Simultaneous Localization and Mapping (SLAM) technology allows the Dyson 360 Heurist™ robot vacuum to position itself in the room. As it travels, sensors take distance measurements every 20 milliseconds. So it always knows where it is and where it's yet to clean.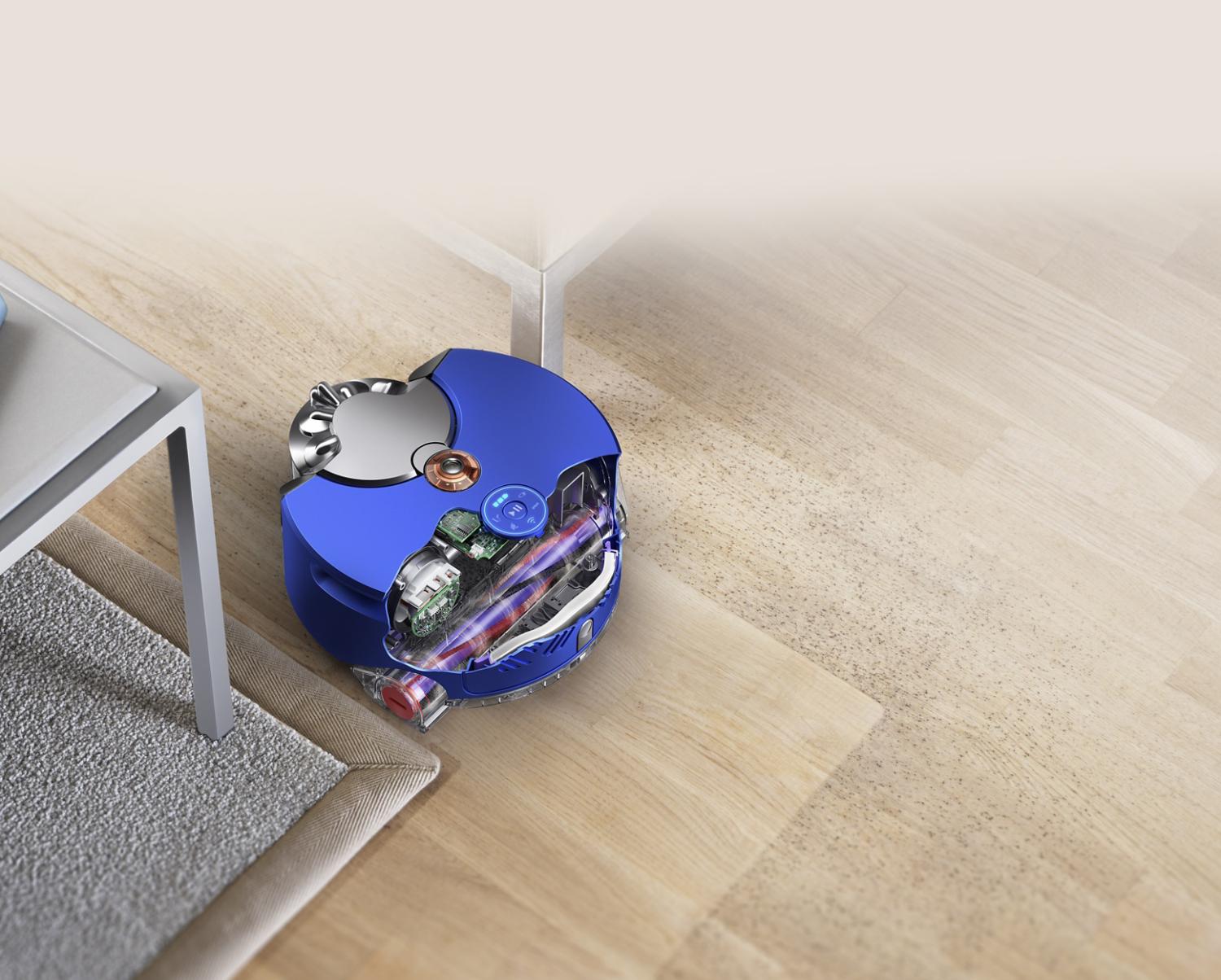 Edge-to-edge cleaning
The brush bar runs across the full width of the robot. So wherever it goes, it cleans.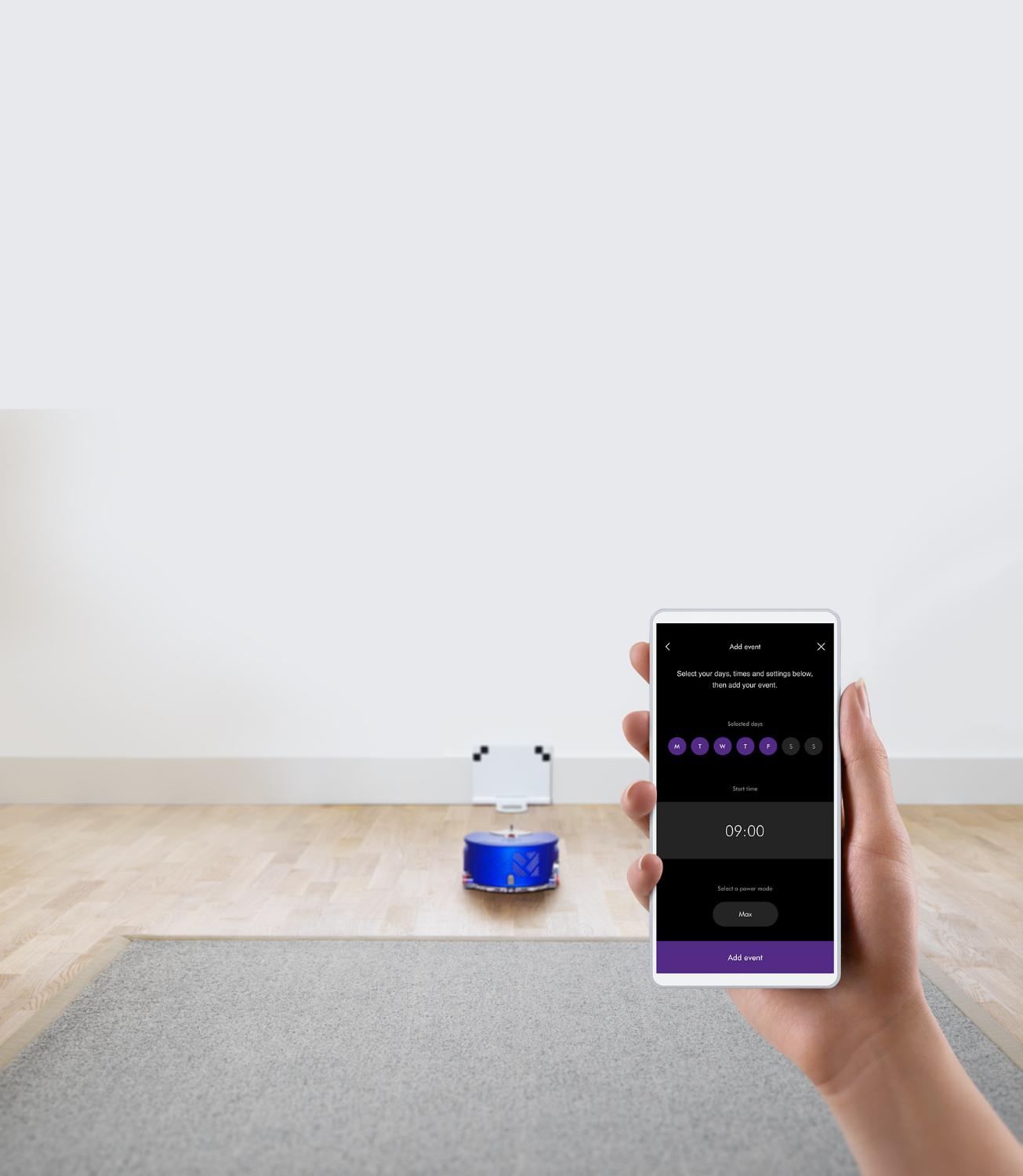 Schedule and track cleans with the Dyson Link app
The Dyson Link app communicates with your robot to control, report and update its cleaning performance – wherever you are. You can schedule 'set and forget' cleans when you need them and change power levels depending on the clean.
Zone in, where you need it. Create zones and change your robot's behaviour in each one.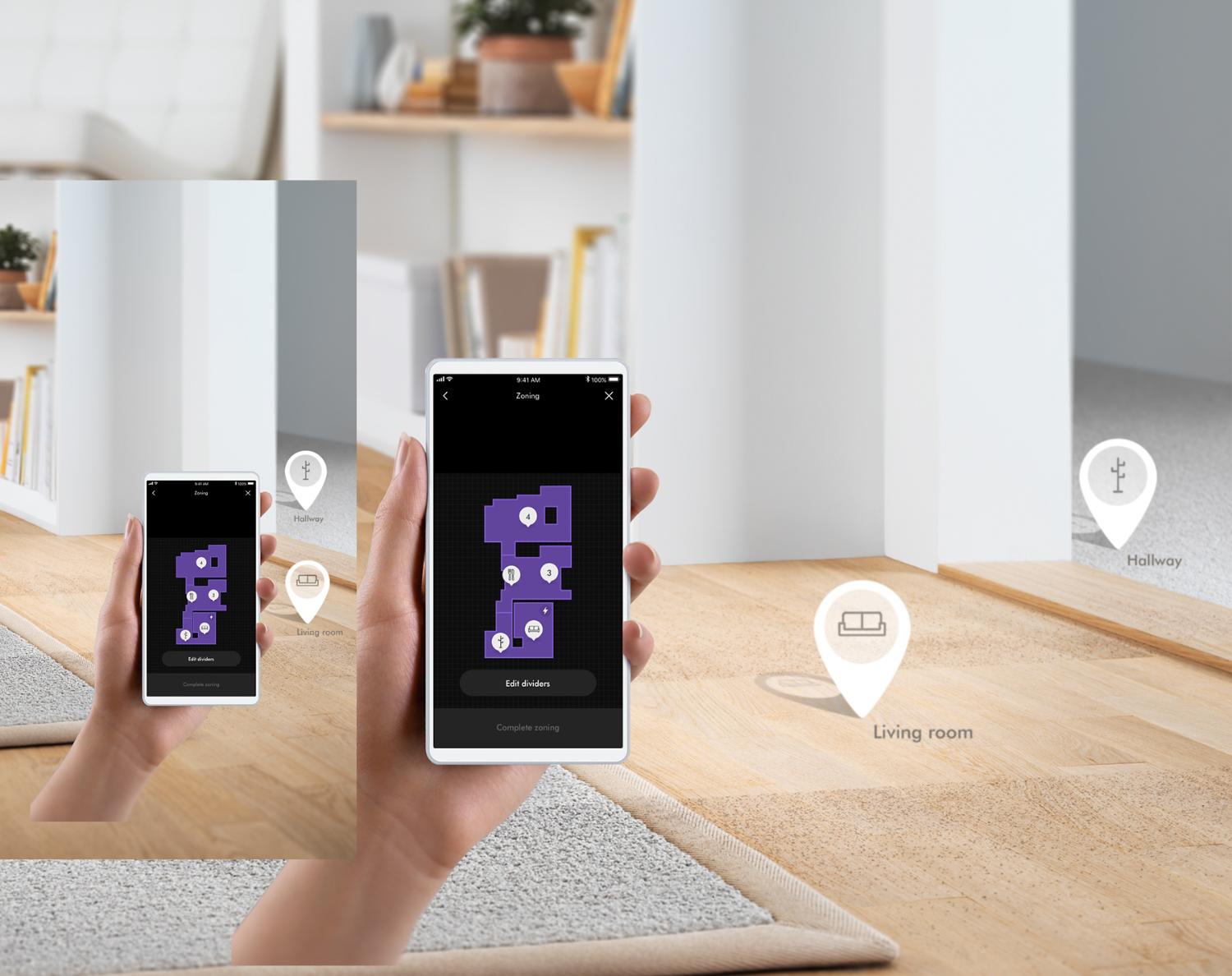 Working in sync with the app, the Dyson 360 Heurist™ robot maps the layout of your home so you can adapt your robot's behaviour for future improvements.
App images shown for demonstration purposes only. Small details may vary.  Standard data and messaging rates may apply
Simple one-touch control
Icons show the status of the robot and communicate a variety of messages, including battery charge levels, blockages and Wi-Fi status.

Sees where it's going, even in low light
Eight LEDs work in tandem with the SLAM navigation module to guide the robot around your home, even in low light conditions.

Radial Root Cyclone™ technology
Based on our full-size and cord-free vacuum technology. Spins even fine dirt powerfully into the bin.

Engineered for narrow gaps
Slim design with a brush bar that runs across the full width of the robot. So wherever it goes, it cleans.

Tank tracks to help overcome obstacles
Maintains straight-line cleaning, turns on the spot, climbs obstacles and negotiates changes in floor surfaces. 

Filters allergens and expels clean air
Whole machine filtration captures particles as small as 0.3 microns, to expel air  air cleaner than the air you breathe. 

Dyson 360 Heurist™

Twice the suction of any other robot vacuum¹

Intelligent SLAM Navigation with LED lights

2 power modes. Cleaning that suits you.