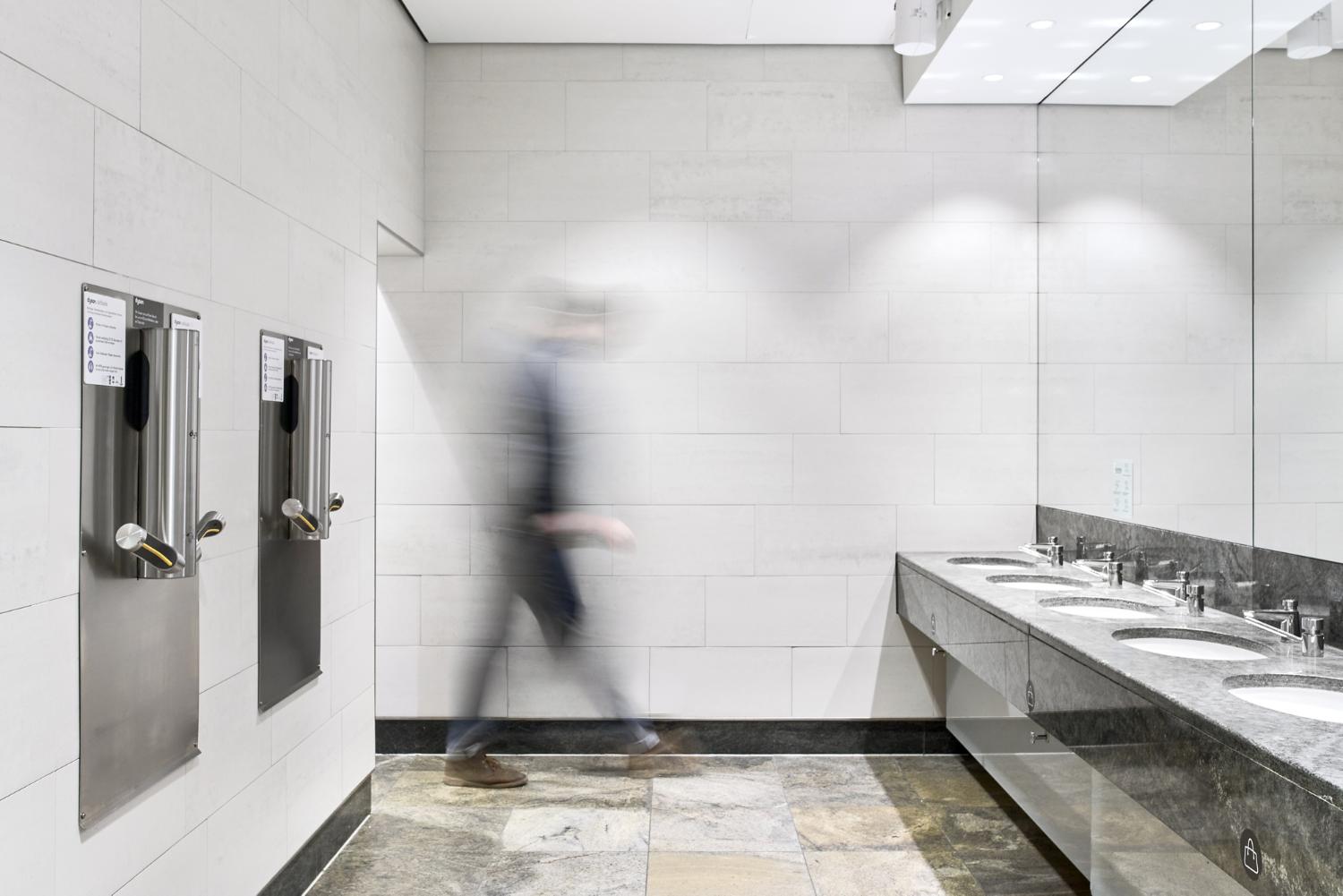 The potential post-pandemic washroom
After months of lockdowns and restrictions it is safe to say hygiene concerns are top of mind as many people return to public spaces. For many this also means returning to public washrooms where hygiene has always been a topic of discussion. This has many considering, what is the future of the public washrooms?       
A recent article from Maclean's explores this exact question, speaking with senior Dyson microbiologist, Salomé Gião; managing partner of architecture and design firm HCMA, Darryl Condon; and Calgary CORE Shopping Centre's director of property management, Domenic Mazzochhi.
These experts speak to a range of trends they expect to see in public washrooms as a result of the pandemic, such as:

More frequent cleanings
Less tolerance for mess
Continued focus on encouraging proper hand washing and drying
Greater adoption of touchless technologies
A focus on cleaner air and better air circulation
More inclusive and accessible washrooms
One of the most simple and effective ways to reduce the spread of bacteria and viruses is practicing good hand hygiene. This means following guidelines set out by global health organizations, such as the CDC and WHO, which focus on scrubbing hands with soap for at least 20 second, rinsing and drying them thoroughly. While the last step of drying your hands in a hygienic way can sometimes be overlooked, it is a crucial part of the process. Wet hands can transfer up to 1,000 times more bacteria than dry hands.
Read more on the future of the public washroom here.  
Katie Doan

Email: katie.doan@dyson.com