Jillian Harris holiday Dyson gift guide
I've partnered with Dyson for several years and still can't get enough of their incredible technology! I love how Dyson technology keeps my home clean for holiday visitors and helps to create a healthier environment – particularly during our summers here in the Okanagan and, equally as important, during cold and flu season. As we get closer to the gifting season, I've pulled together my favourite products from Dyson that make an amazing gift if you're looking to spoil a loved one or even yourself!
Happy holidays!
Xo Jillian
Dyson V15 Detect Absolute cordless vacuum
One word: laser. This vacuum has completely changed the way I clean my home. The Laser Dust Detect technology illuminates every piece of dust, dirt, and dog hair on my floors so I never miss a spot. The battery has up to two hours of run-time which is more than enough to clean my home – and I can move through the house quicker and more efficiently because …  it's cordless! I am a total sucker (pun definitely intended!) for cordless technology!
Dyson Corrale straightener
With the Dyson Corrale straightener I don't have to worry about damaging my hair because it has Intelligent Heat Control, which regulates the temperature to prevent extreme heat damage. This straightener is ALSO cordless which makes it so easy to store and use with ease. Not to mention, it comes with a travel case which makes it so easy to pack and travel with! Last but not least, it's available in an amazing Prussian Blue and Cooper gift set with a Dyson-designed brush set and presentation case for the holiday season.
Dyson Supersonic hair dryer
I have used the Dyson Supersonic hair dryer for over five years now and have never seen my hair healthier. Whether I'm getting up early for a meeting or heading out the door with the kids, I'm able to dry and style my hair faster and keep it looking shiny. I love how the Dyson Supersonic now comes with five attachments for a variety of hair types – I love the Gentle Dryer and the Styling Concentrator! Like the Dyson Corrale, the Dyson Supersonic is also available in a special edition holiday gift set for the season.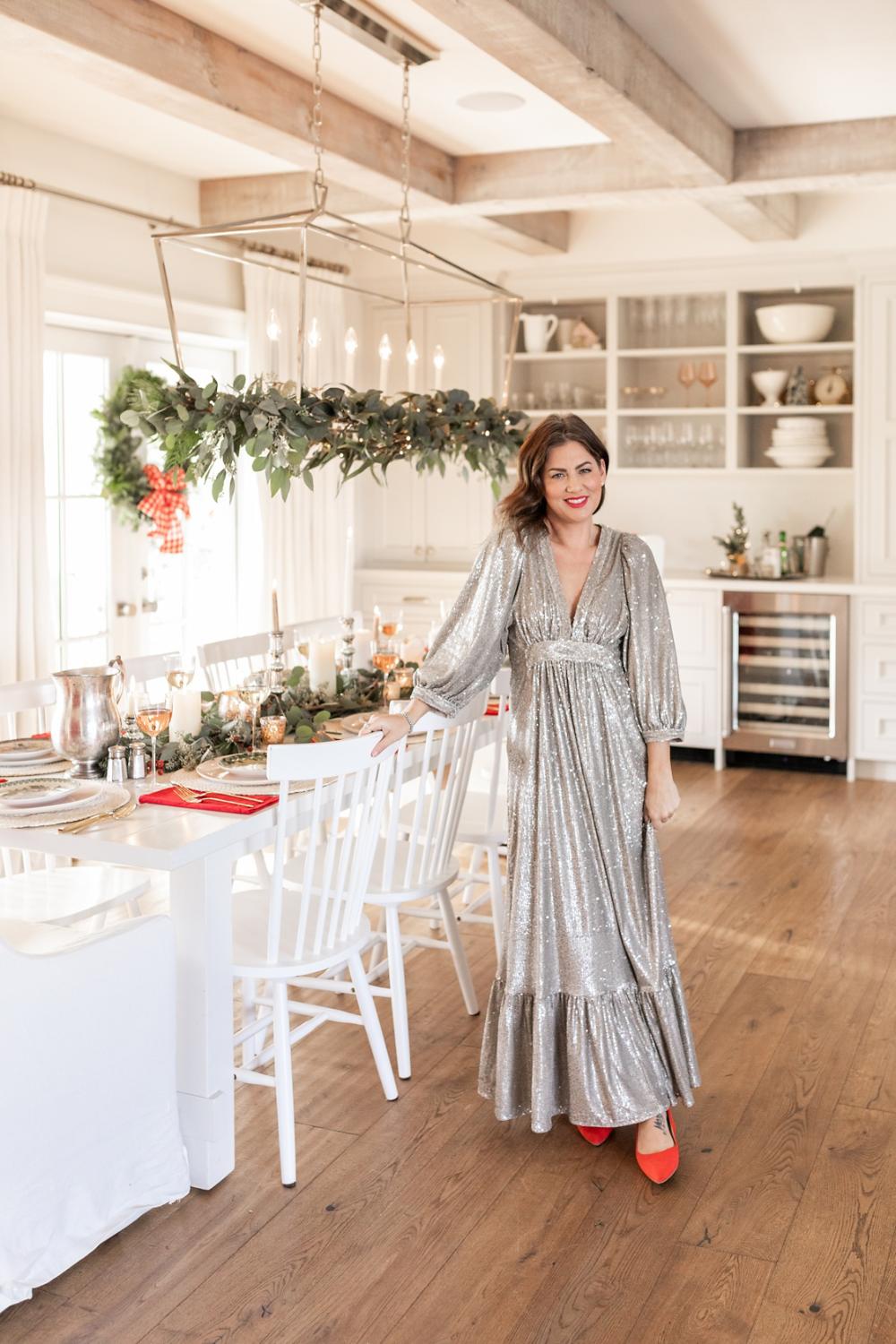 Dyson Purifier Humidify+Cool Formaldehyde

The holiday season is when I tend to spend even more time indoors hiding from the cold, dry winter air, which makes it even more important to ensure the air inside is clean and humidified. The Dyson Purifier Humidify+Cool Formaldehyde is Dyson's brand new 3-in-1 machine that humidifies, purifies, and projects air around the room. I love how I can turn it on Auto mode and it will automatically adjust the humidity levels, and sense and capture any pollution in my home (this just so happens to be one of Justin's favourite products!). With the formaldehyde unit it even has an added filter that destroys formaldehyde – a common pollutant from things like building materials and even new furniture – at a molecular level (wild, right?!). We have one in each of our kids rooms so we have the peace of mind that they are breathing clean air while they play and sleep!