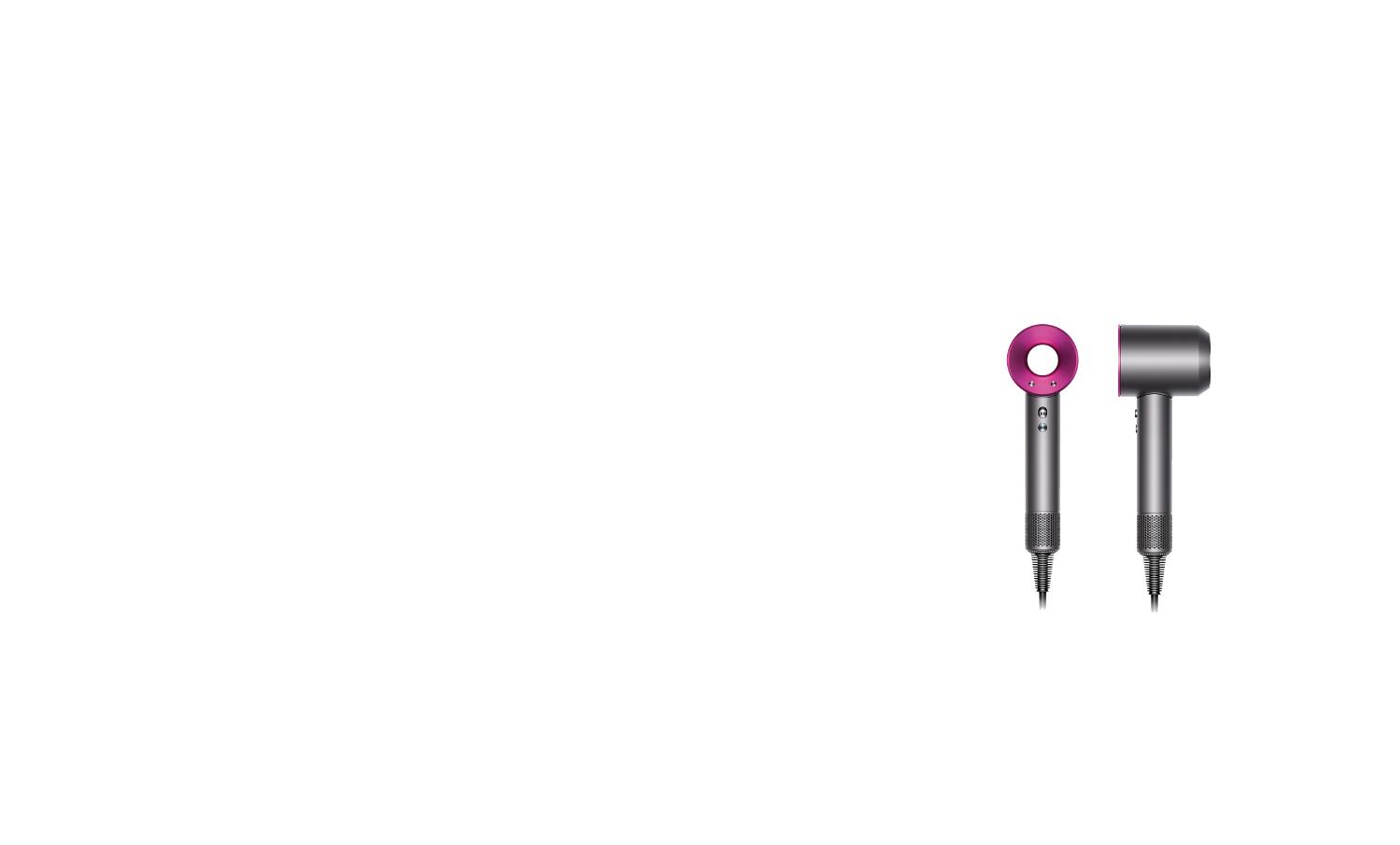 Dyson Supersonic™ hair dryer
Engineered for fastest drying⁺, with intelligent heat control to help protect your shine. Featuring styling attachments to style different types of hair.
The Dyson digital motor V9
Spins up to 110,000rpm, propelling 13 litres of air up to the amplifier every second.

Air Multiplier™ technology
Airflow is amplified to produce a controlled, high-velocity jet of air for fastest drying⁺.

Intelligent heat control
Measures airflow temperature over 40 times to prevent extreme heat damage.

⁺Fastest drying as tested on real hair by an external lab against the hair dryer market.