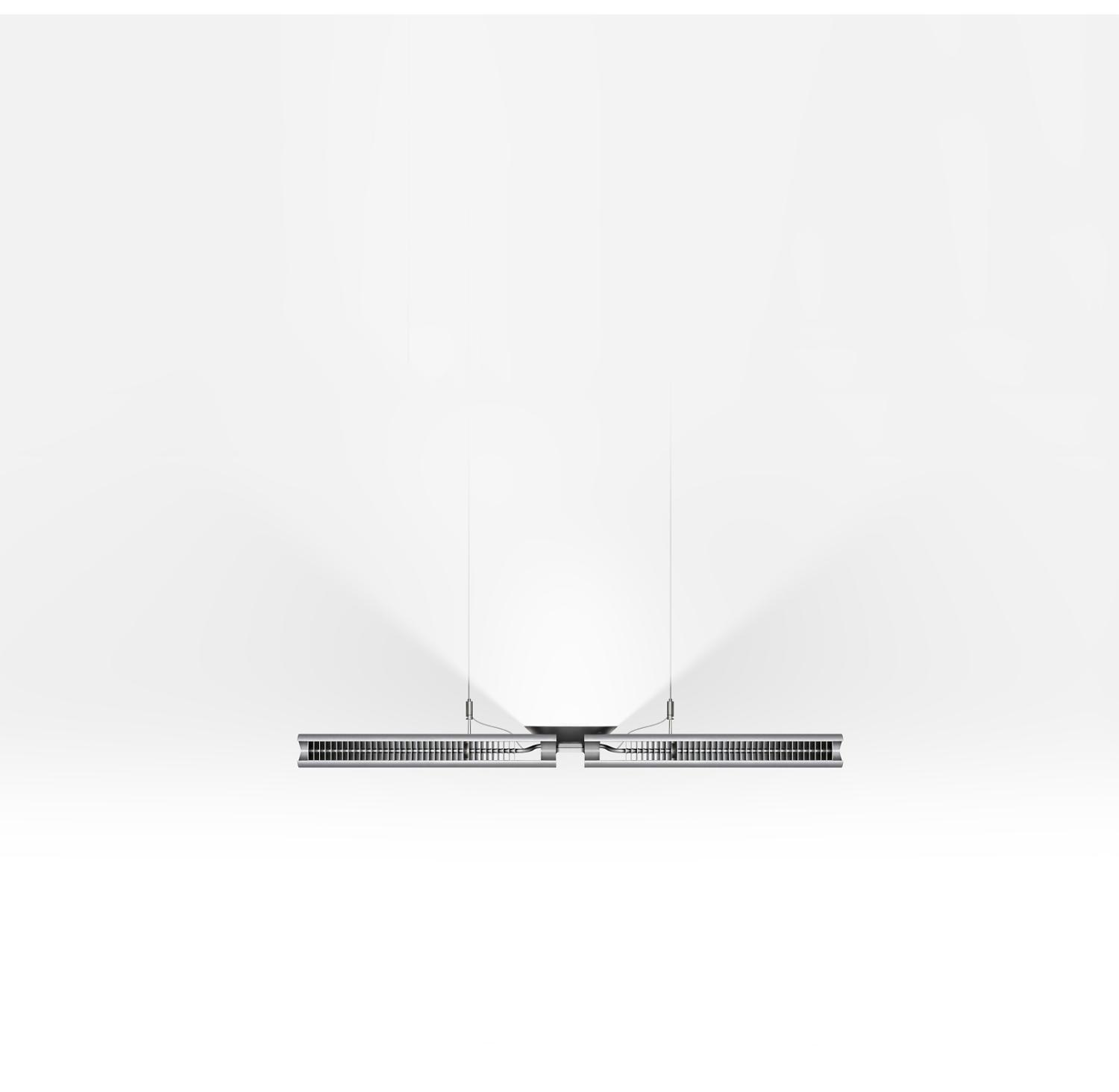 Cu-Beam Up light in silver. An ultra-wide distribution of powerful up-light.
Heat pipe technology cools a single high-power LED. For powerful light, precisely where you need it.
Available in three colour options and two colour temperatures.
"I believe good lighting is about sustainability, practical efficiency and long-lasting performance."
---
Jake Dyson
Chief Lighting Engineer
Powerful up-lighting 
A single LED projects 9300 fixture lumens (at 4000K). Heat pipe technology keeps the LED cool to sustain its brightness.

Distributes light precisely where you need it 
Using a custom-engineered bubble optic lens, the Cu-Beam Up light casts an ultra-wide pool of light across the ceiling, creating ambient light.

More light 
High-power single LEDs and a custom-engineered lens provide powerful light that can illuminate a wide area.

High efficacy with 115lm/W (at 4000K) 
A custom-engineered lens combined with effective cooling means that each fixture runs at 115lm/W.

Compact and lightweight
Cu-Beam Up light measures 720mm (28.3in) across, weighing just 2.9kg. The unit 'floats' in space for minimal spatial intrusion.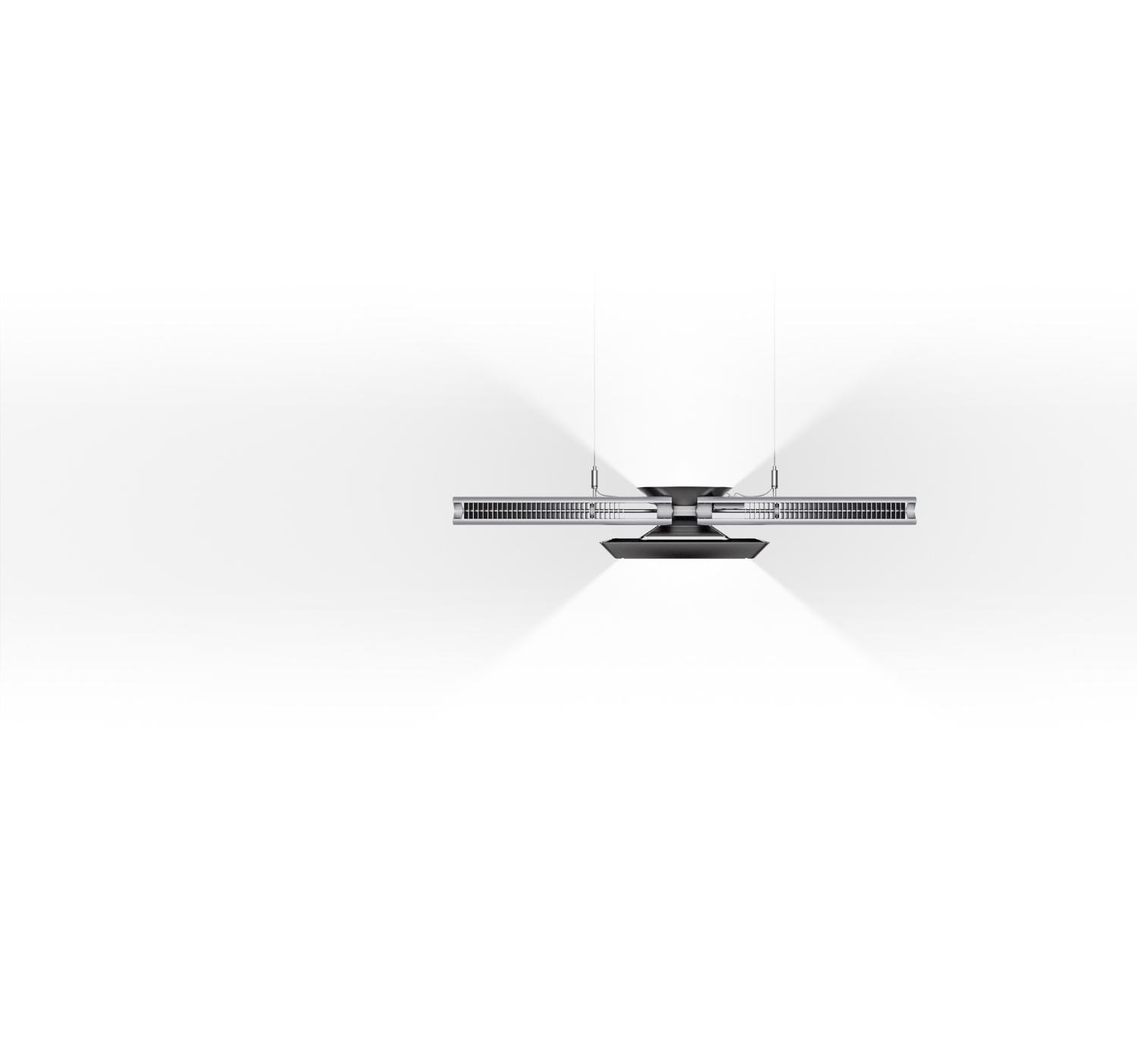 The only fully flexible up and down-light.
Heat pipe technology
Cools the LED to sustain brightness
Output
Combined output of 9400 lumens (at 4000K)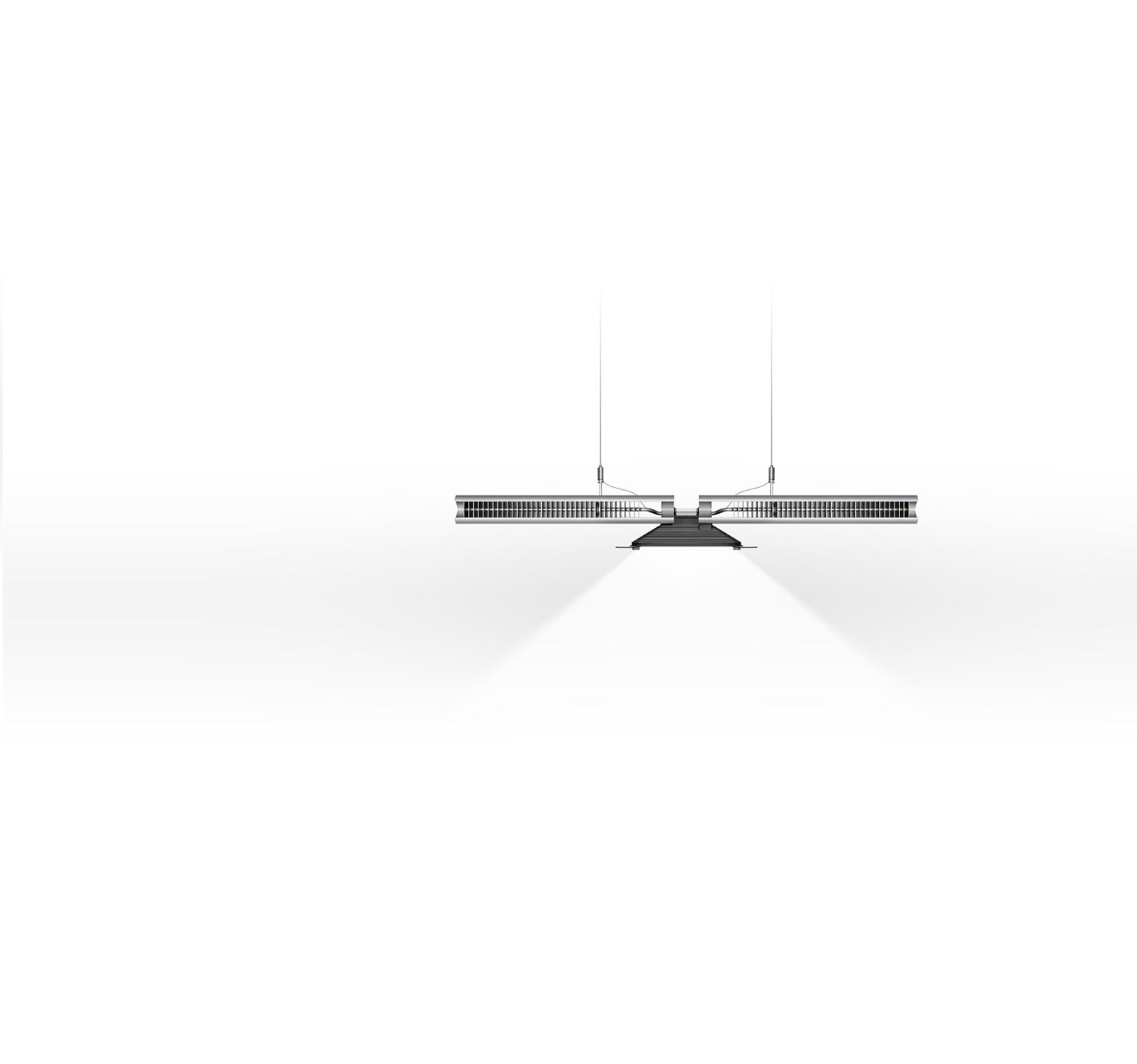 Powerful, focused down-light. From one LED.
Heat pipe technology
Cools the LED to sustain brightness for up to 180,000 hours¹
Output
One LED provides 5350 lumens (at 4000K)