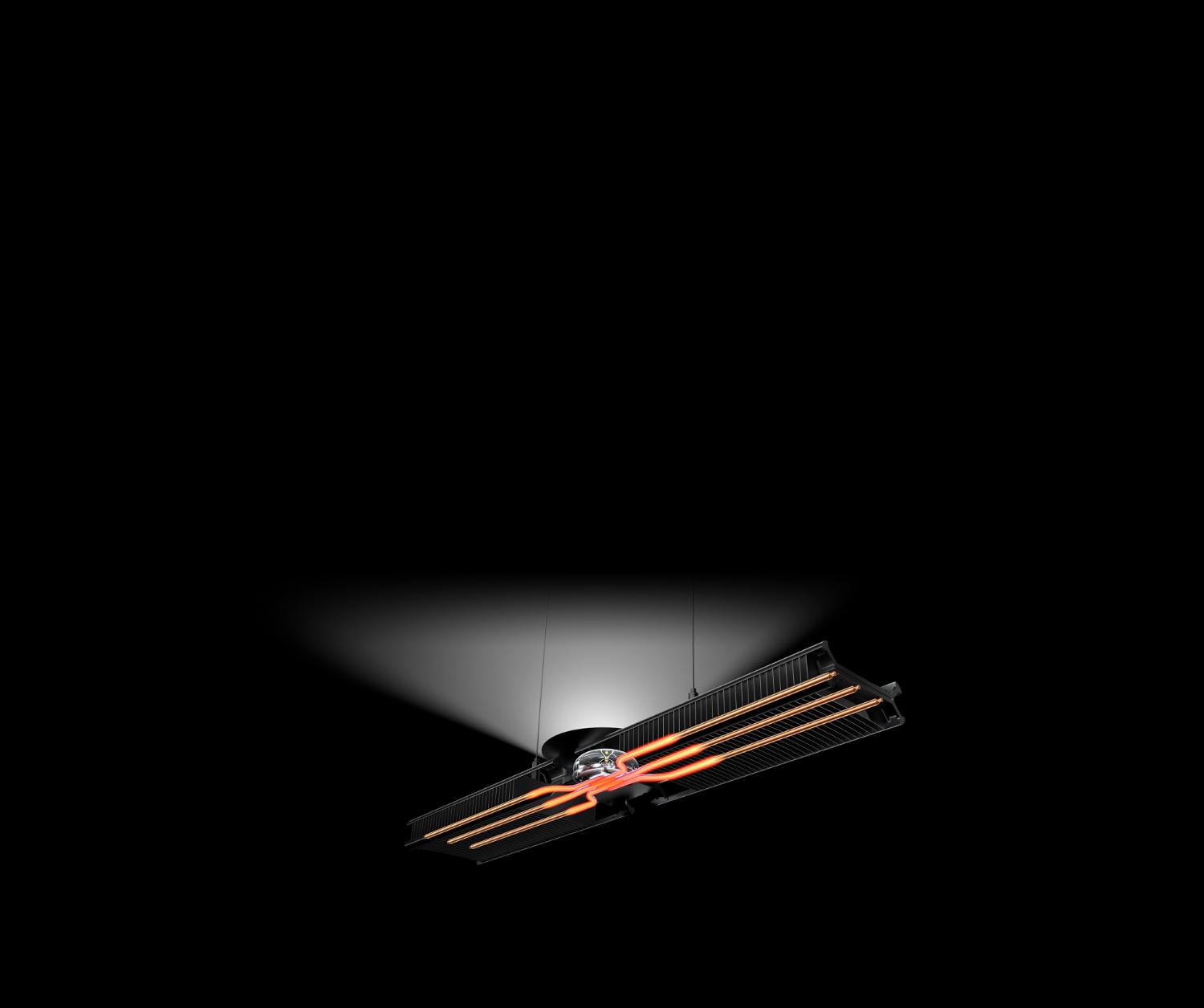 Technology
Heat pipe technology makes the LED stay brighter, for longer.
Six vacuum-sealed copper tubes transfer heat away from the LED. The single drop of water in each evaporates with the heat from the bulb, before the 37 aluminum cooling fins help it condense.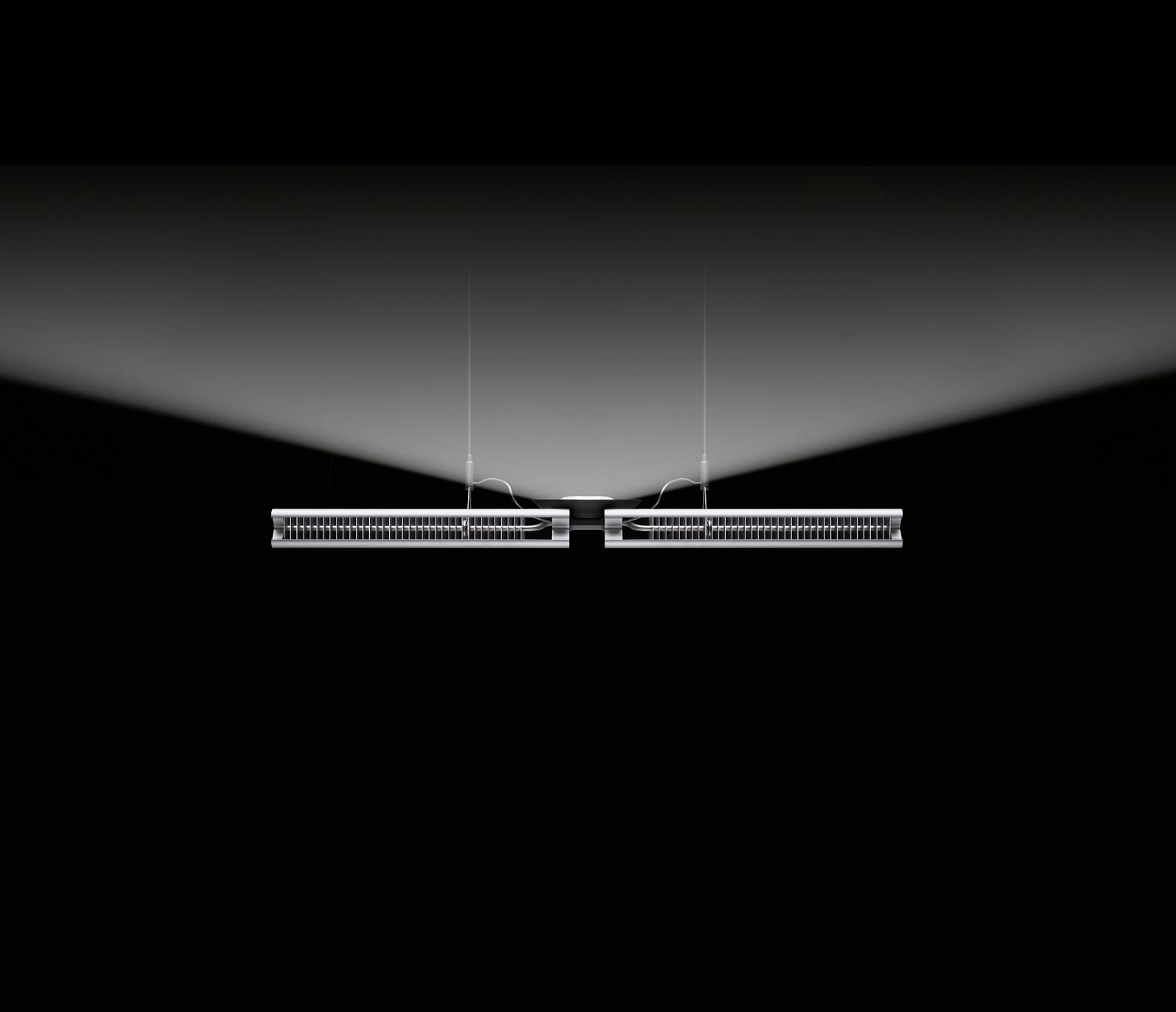 High efficacy, with 92lm/W.
Effective cooling by Heat pipe technology, combined with the efficiency of the custom-engineered lens, enables each fixture to run at 92lm/W.
"LEDs were tending to fail quickly. So we addressed the overheating problem and packaged the LED in a way that makes the technology credible – and last a lifetime."
---
Doug Inge
Dyson Lighting Engineer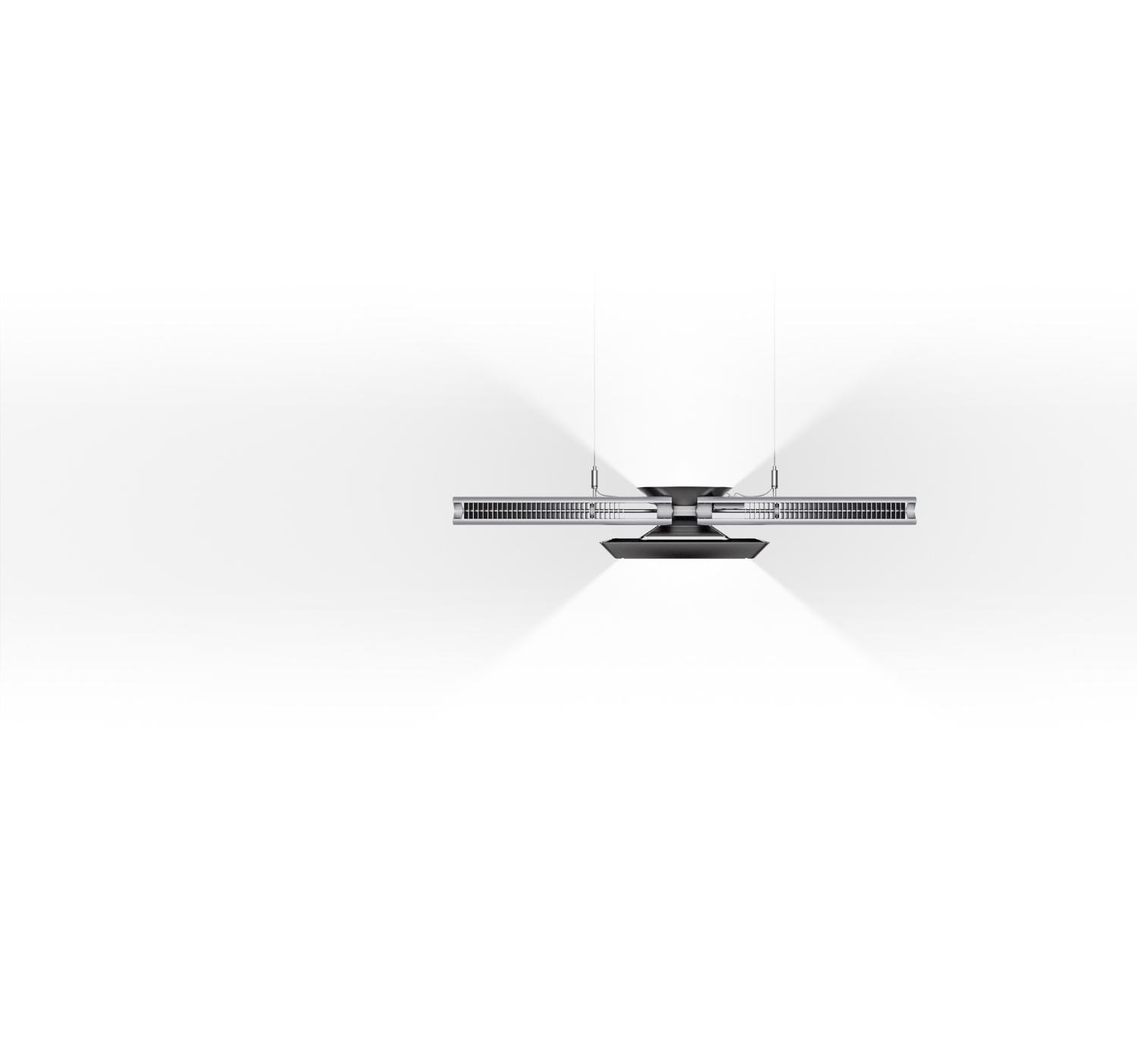 The only fully flexible up and down-light.
Heat pipe technology
Cools the LEDs to sustain brightness
Output
Combined output of 9400 lumens (at 4000K)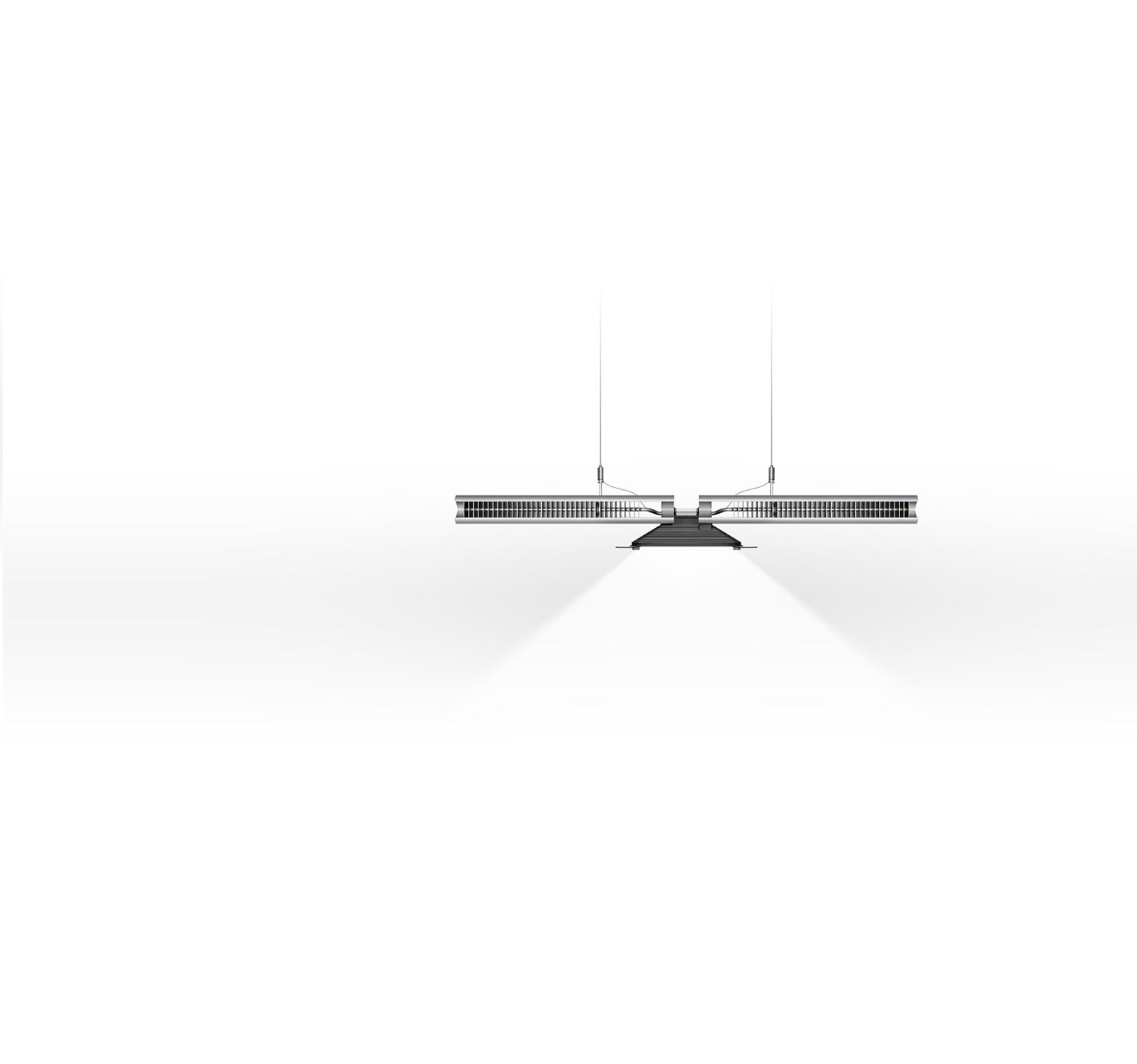 Powerful, focused down-light. From one LED.
Heat pipe technology
Cools the LED to sustain brightness for up to 180,000 hours¹
Output
One LED provides 5350 lumens (at 4000K)