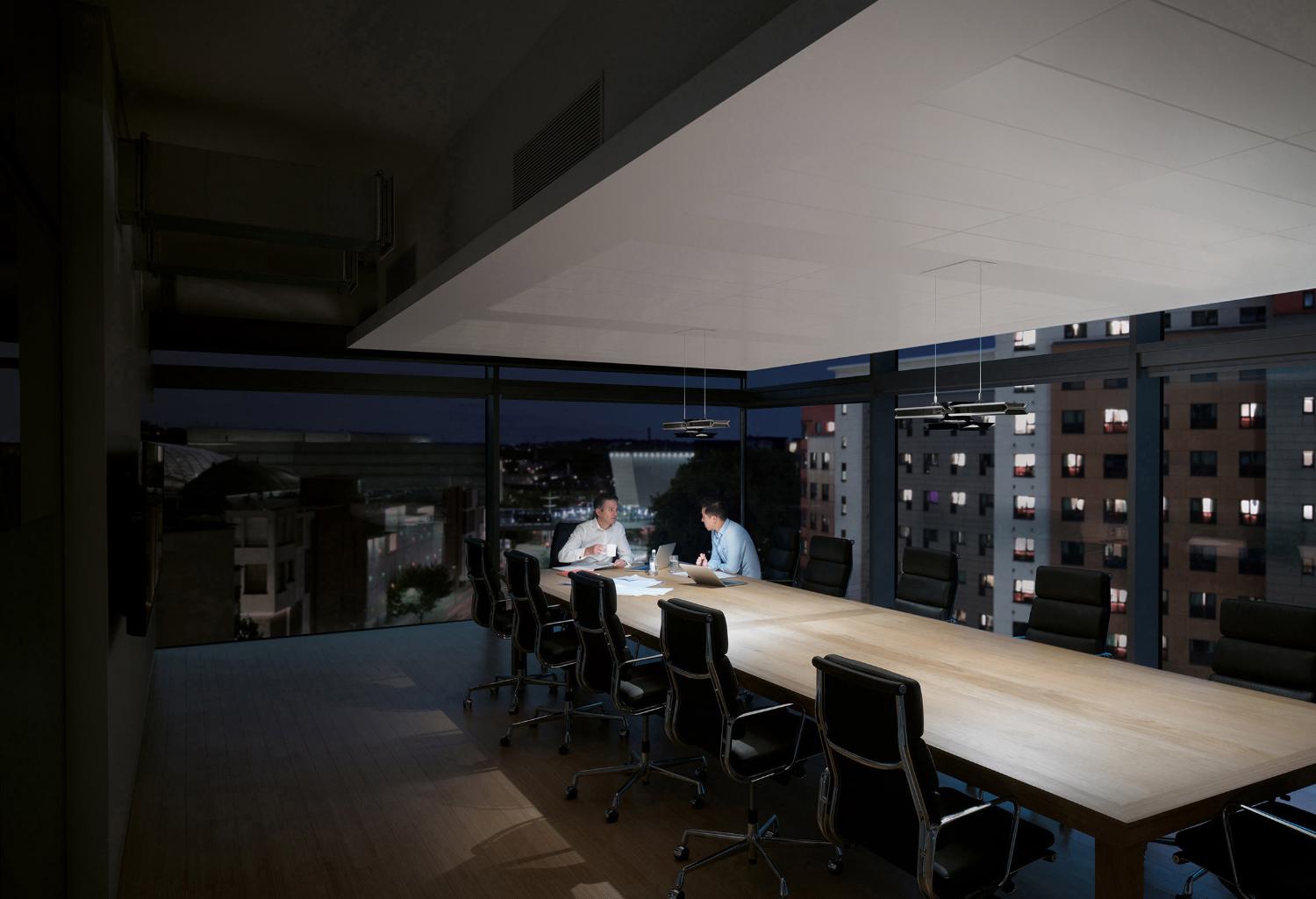 Features
Flexible, controlled light. For every task.
A custom-built driver controls the direction, dimming and ratio of powerful up and down-light. From a wide pool for presentations, to a focused pyramid on work surfaces, Cu-Beam Duo light covers any task, at any time of day.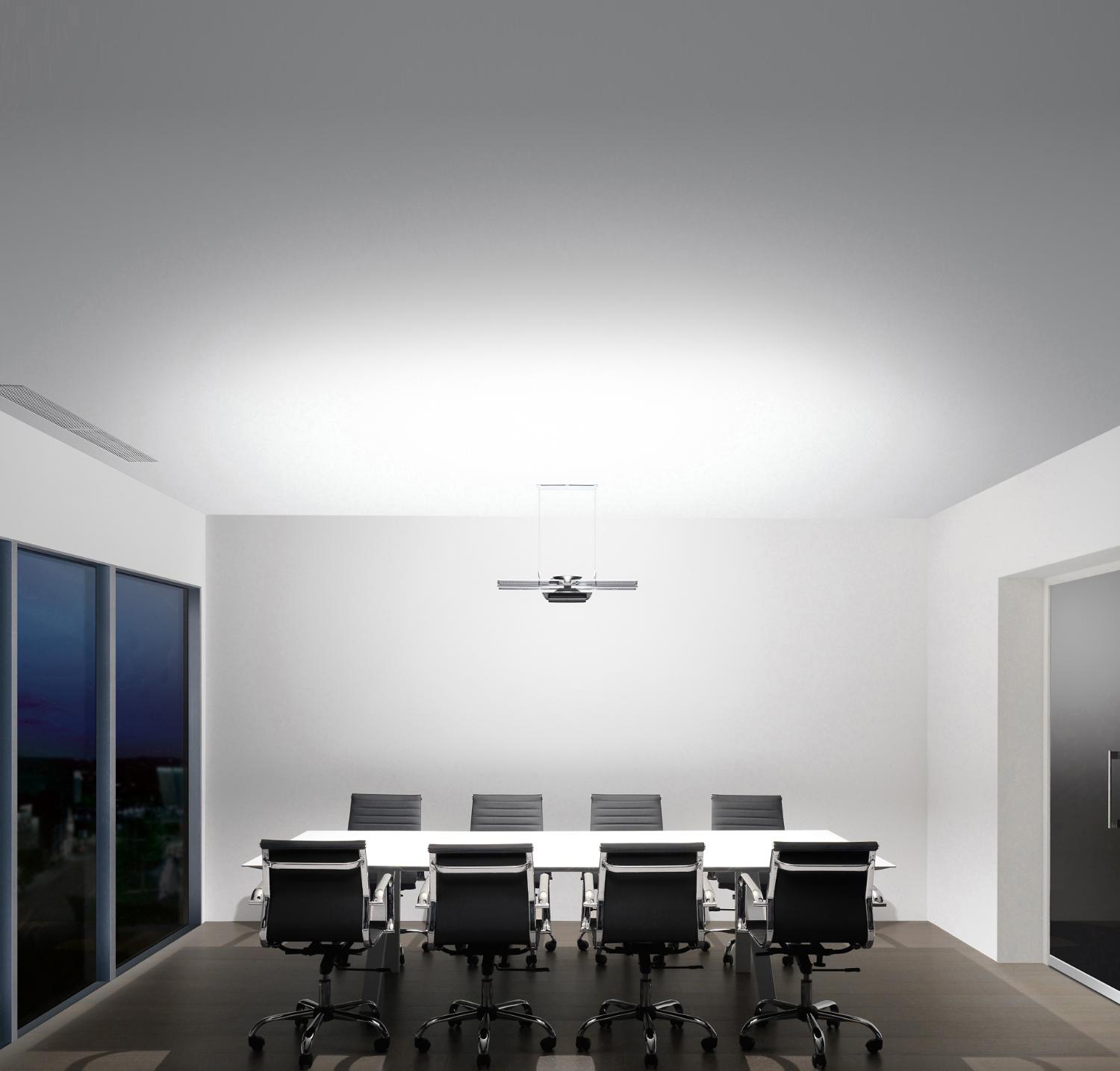 High performance light. Up and down, from a single fixture.
Custom-engineered lenses maximize the output and focus of two high-power LEDs. Effective illumination in both directions prevents the need for multiple light sources.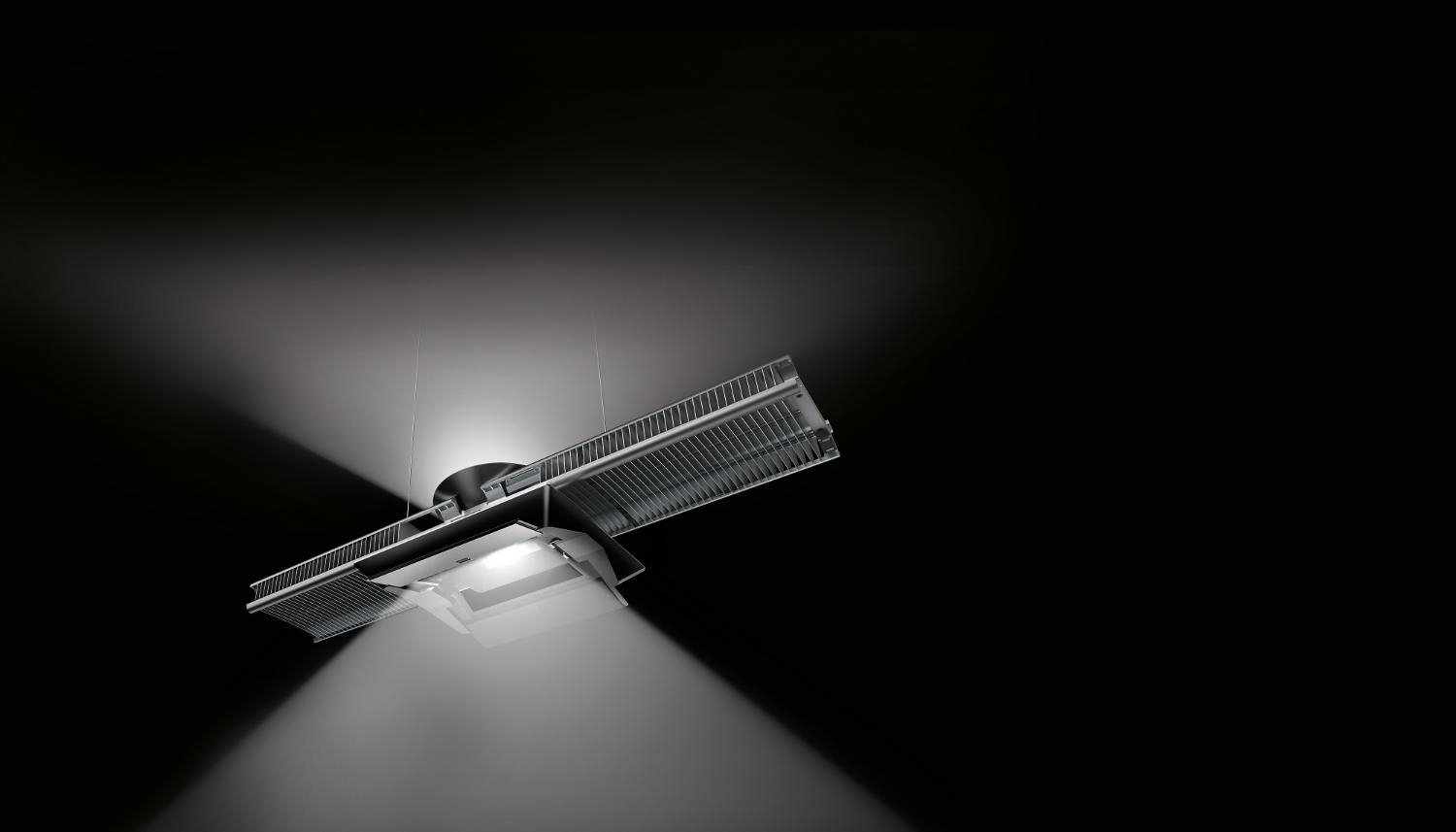 Maximum efficiency. Minimum waste.
Ricochet™ technology converts unused down-light into usable up-light. Combined with the efficiency of Heat pipe technology, no light – or power – go to waste.
Optimized light and conditions – whatever you're doing.
By putting light precisely where it needs to be, Cu-Beam Duo light prevents wasted light in all directions and reduces eyestrain. And with 722lx of even down-light over a task space.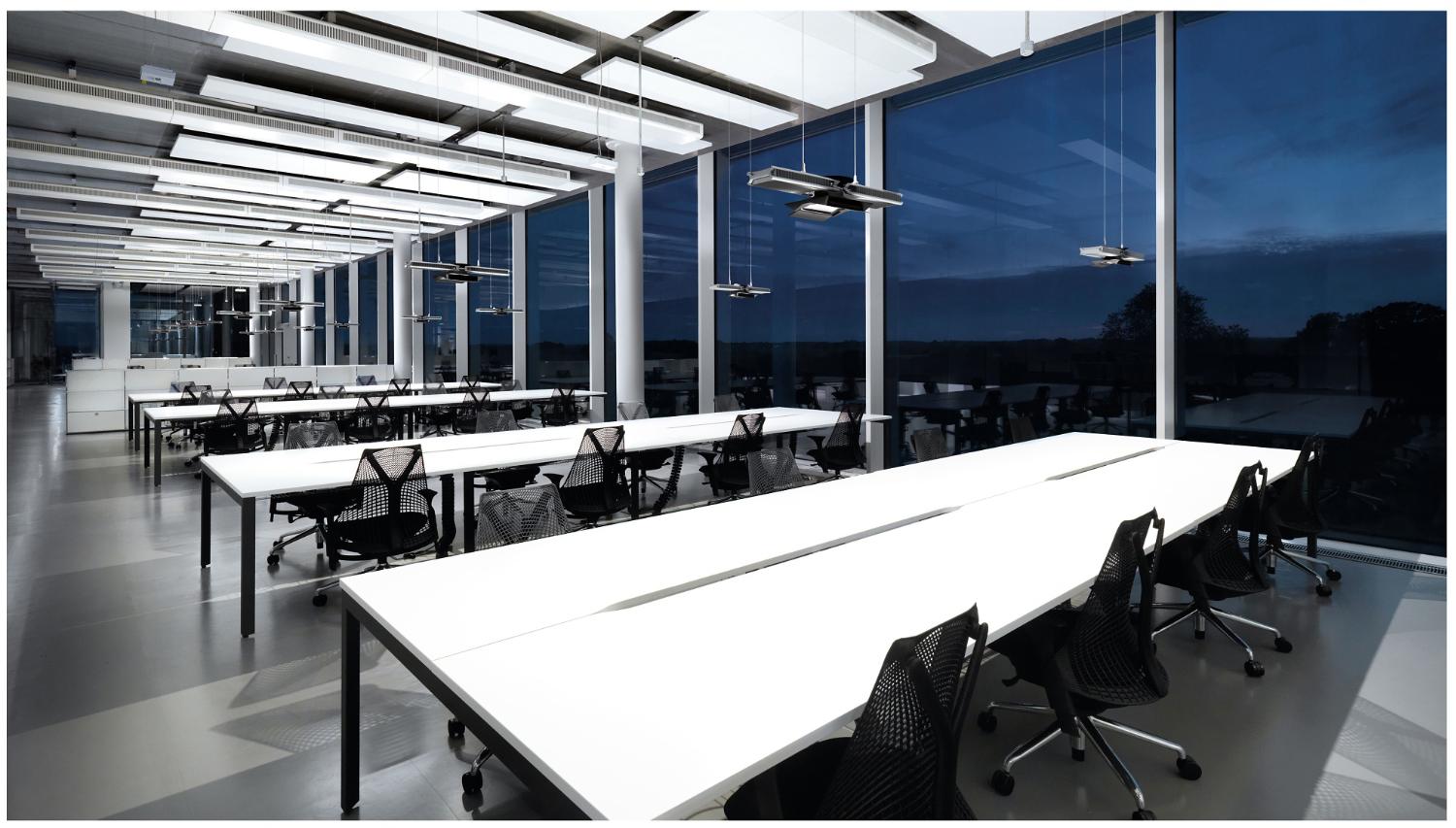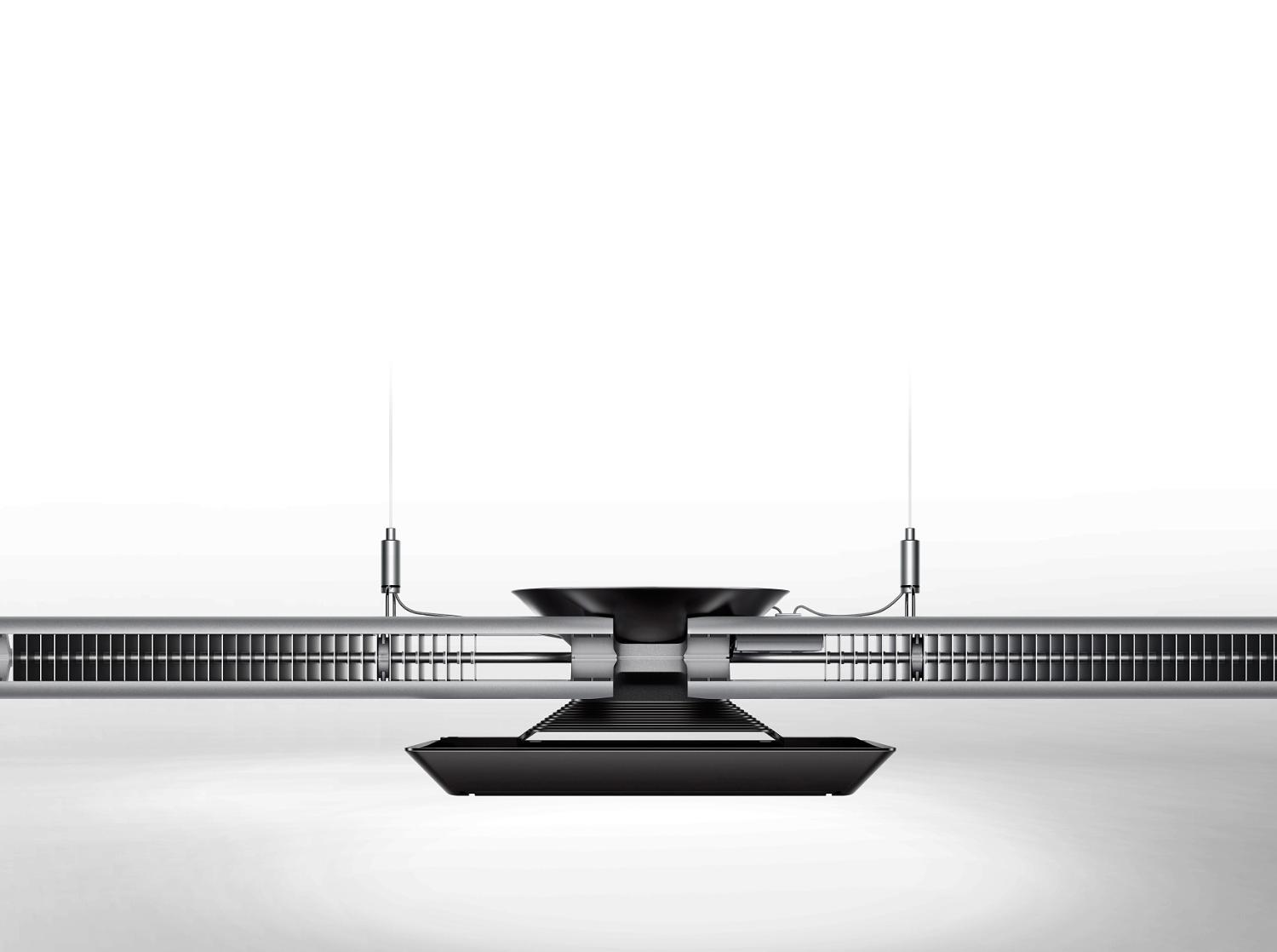 Lightweight and compact.
Each wing of the Cu-Beam Duo light is made of 37 lightweight aluminium fins, so it weighs just 3.2kg. And being only 725mm (28.5in) wide, it's compact too.