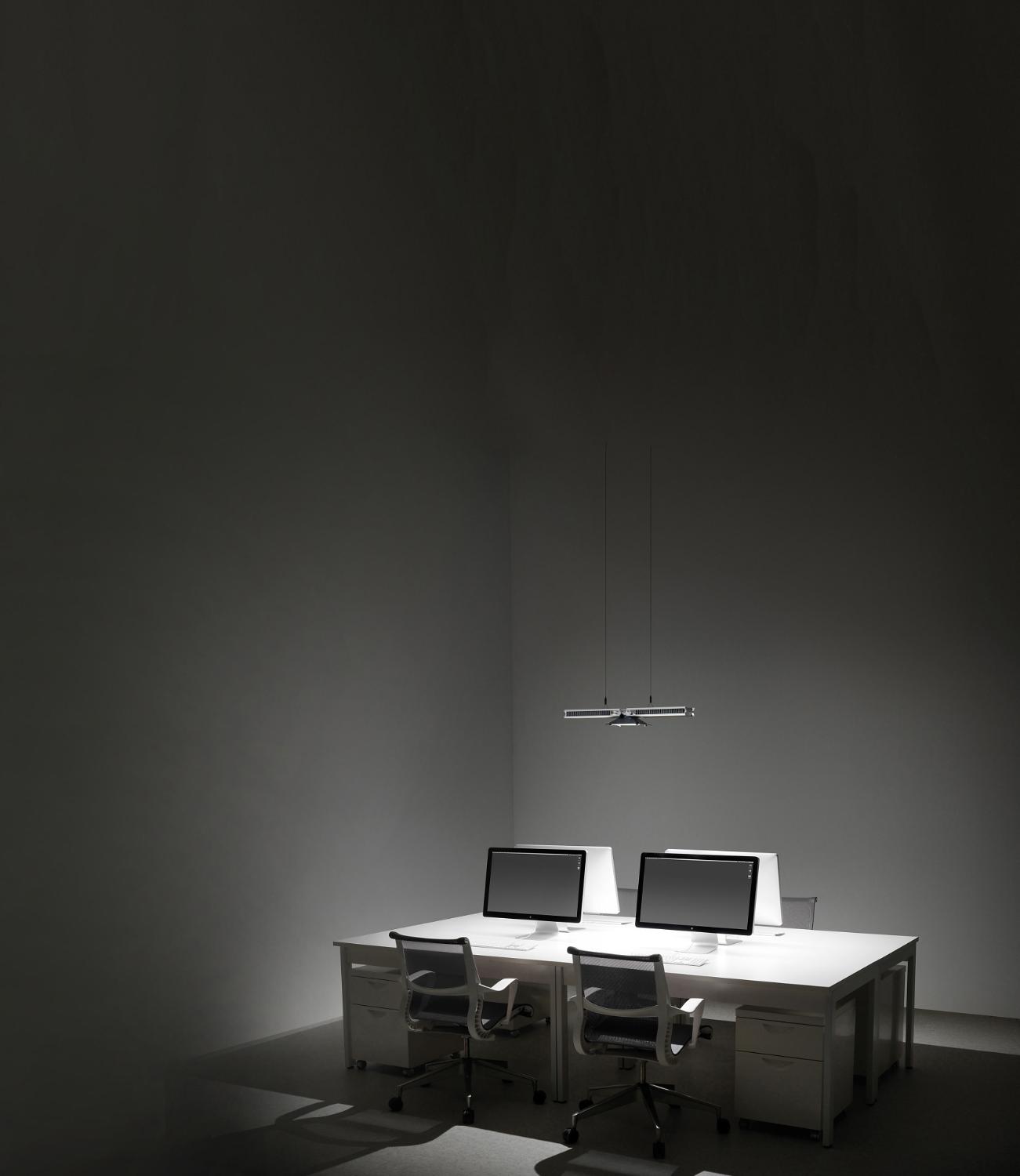 Features
Fully adjustable down-light. From a single LED.
The single high-power LED is ideal for lighting task surfaces, like desks and meeting spaces. Powerful, precise and fully adjustable, Cu-Beam Down light technology means the LED can last up to 180,000 hours.¹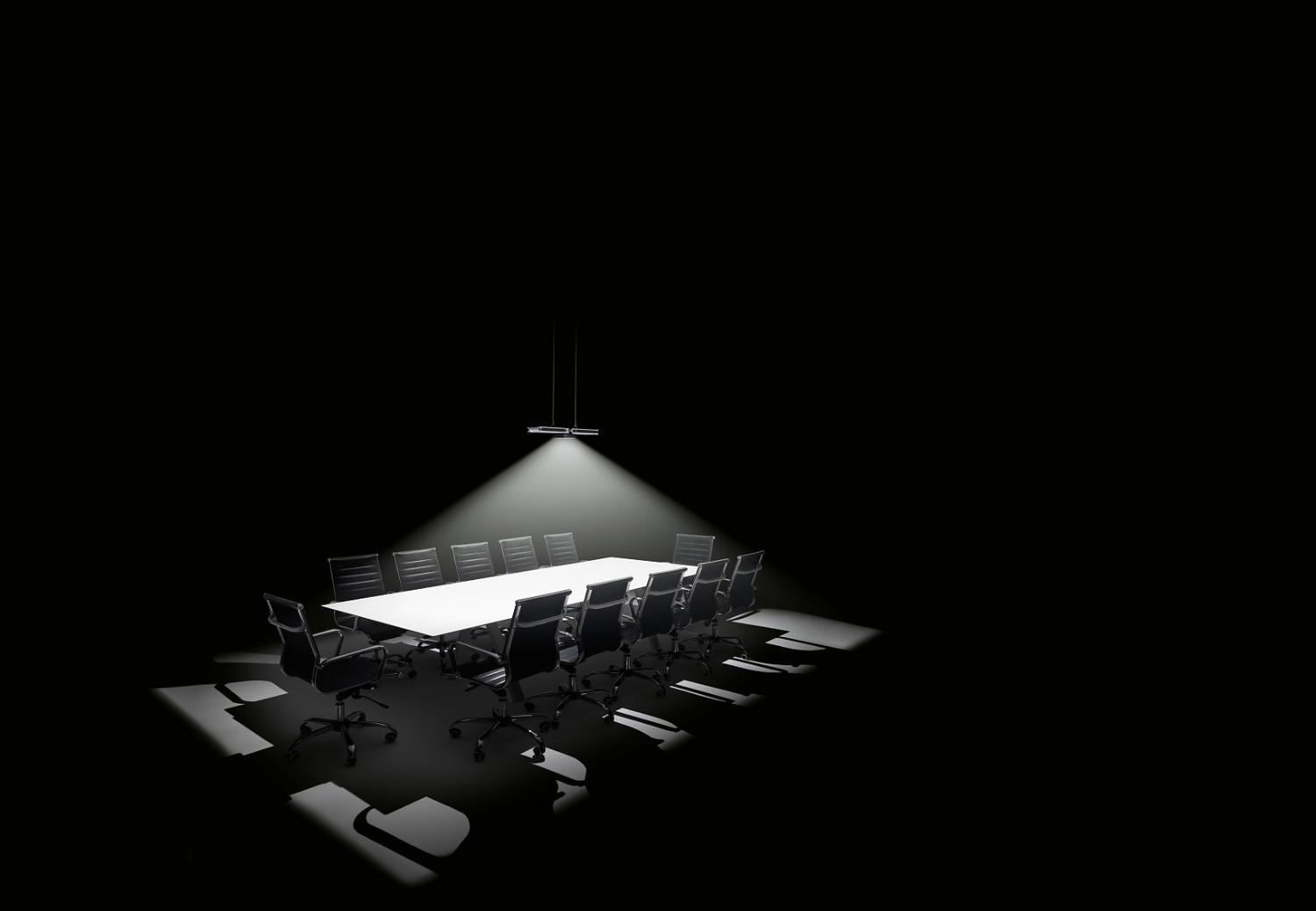 The light you need, precisely where you need it.
A custom-engineered bubble lens focuses a single source to create a targeted pyramid of dimmable light. From dining rooms to boardrooms, it adapts to every task.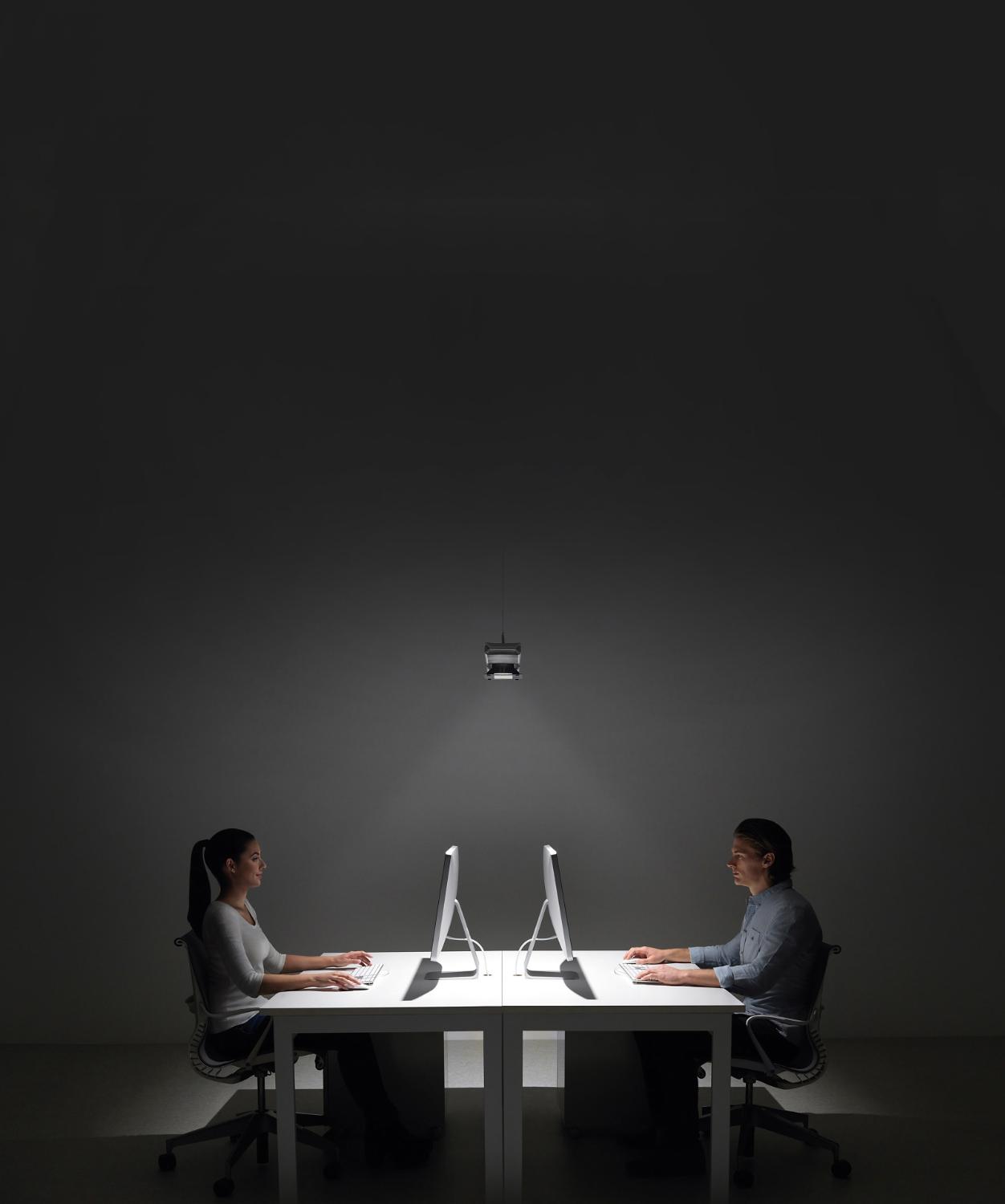 Engineered for the office environment.
One-touch shutters trim the light, ensuring 688lx (at 4000K) is evenly focused over the task area, making it ideal for boardroom tables and desks.²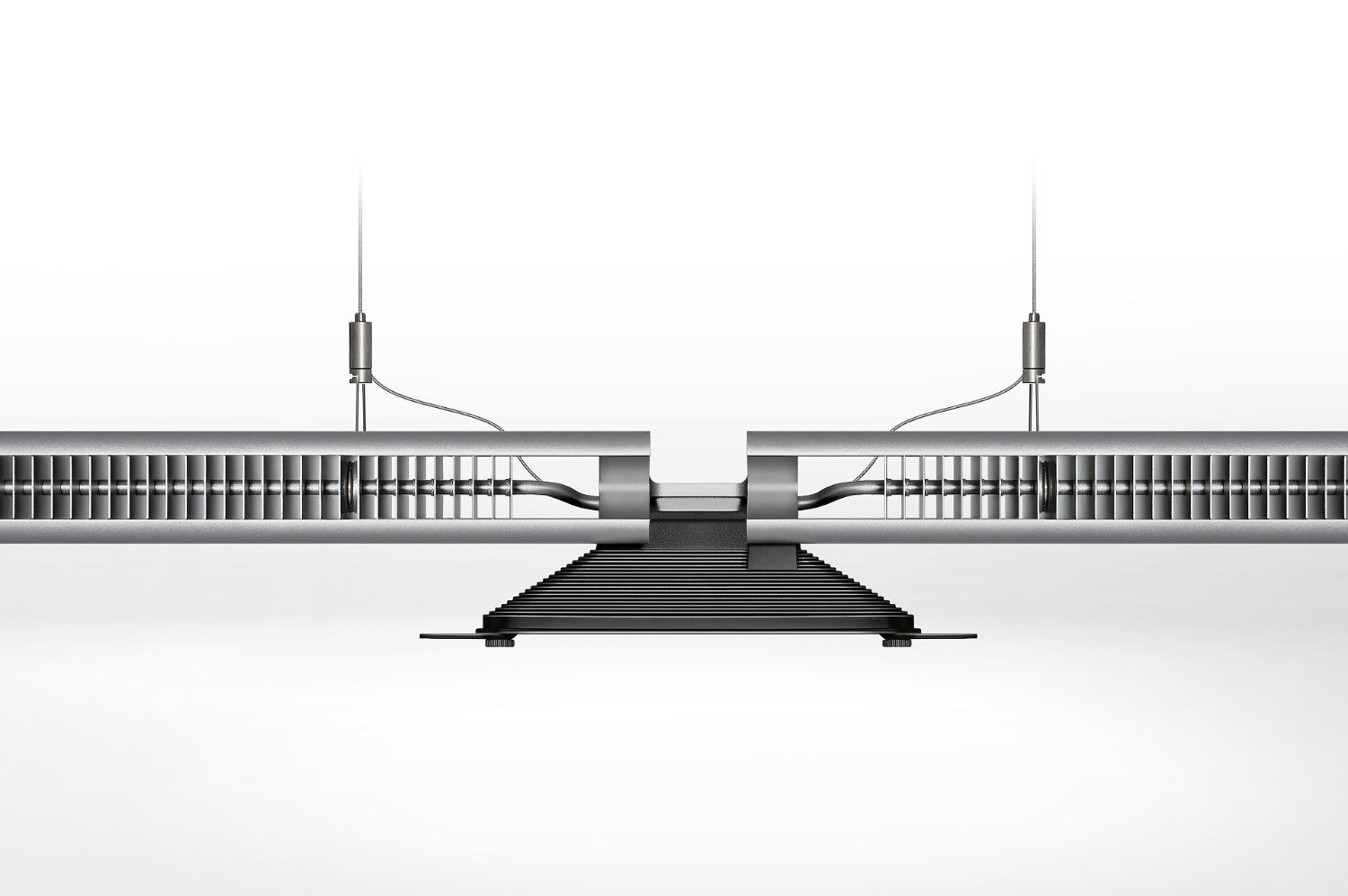 Powerful, precision and performance
Each wing of the Cu-Beam Down light is made of 37 lightweight aluminum fins, so it weighs just 2.98kg.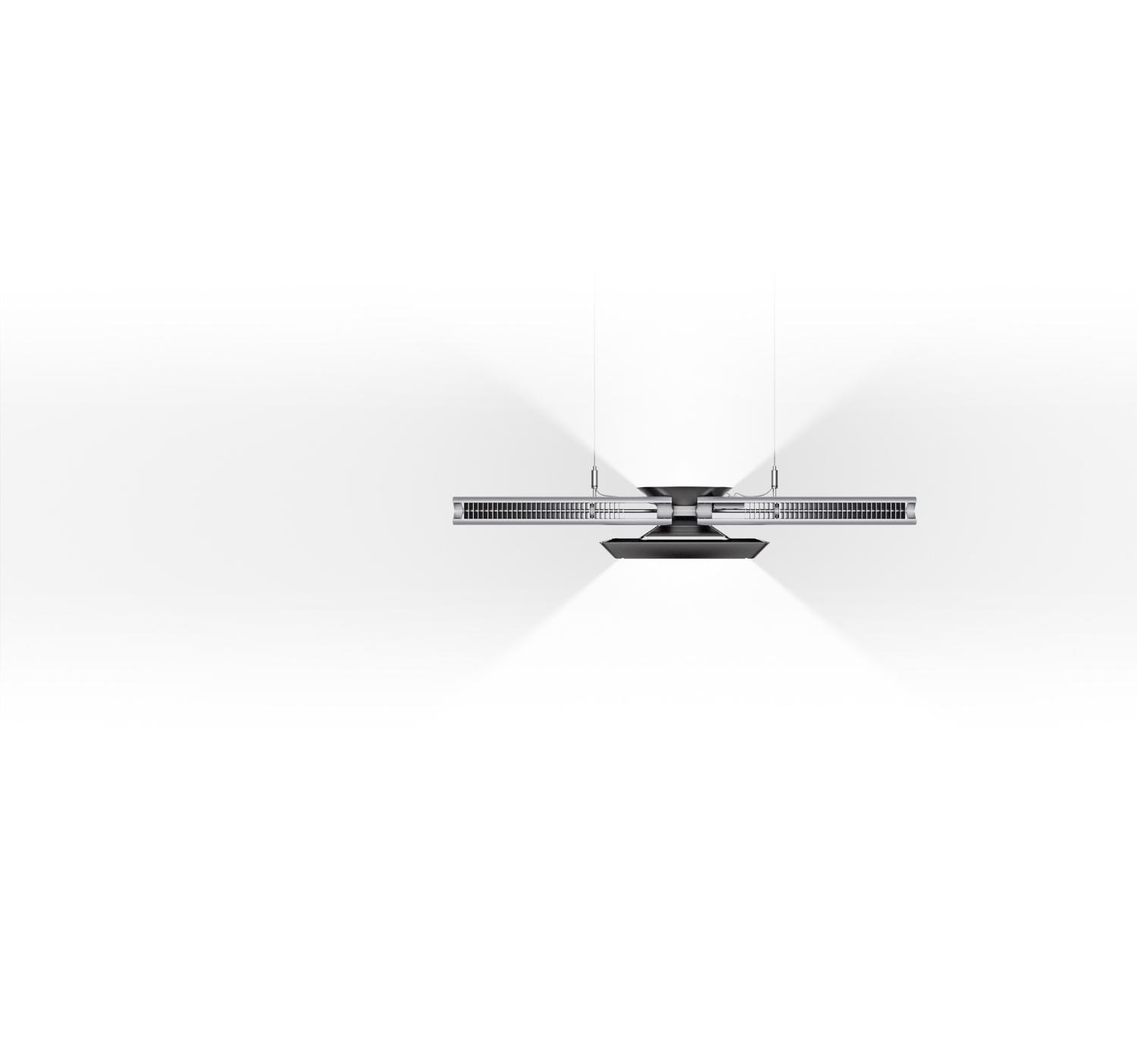 The only fully flexible up and down-light.
Heat pipe technology
Cools the LEDs to sustain brightness
Output
Combined lumen output of 9400 lumens (at 4000K)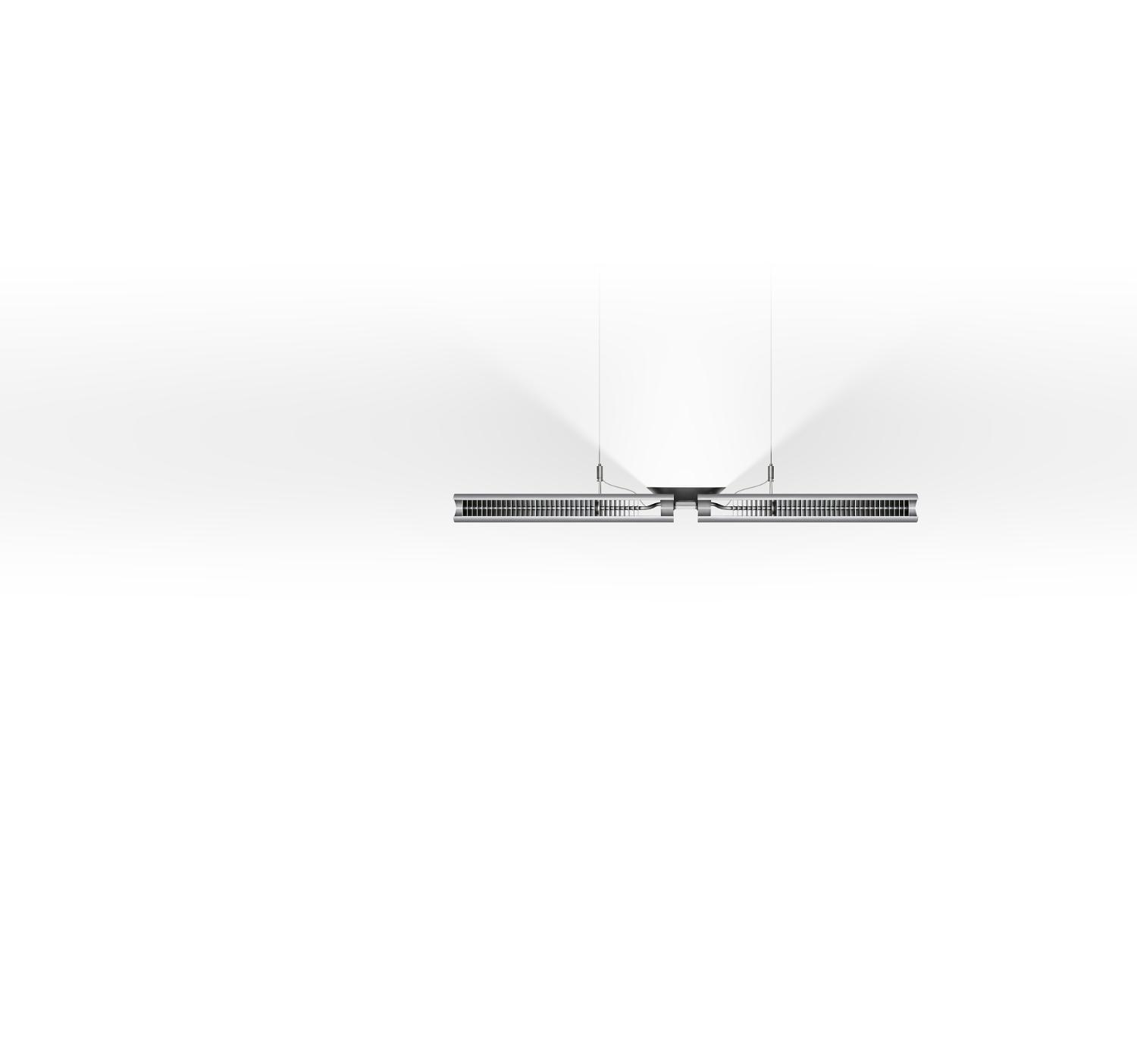 An ultra-wide distribution of powerful up-light.
Heat pipe technology
Cools the LED to sustain brightness for up to 180,000 hours¹
Output
One LED provides 7800 lumens (at 4000K)